I took it easy on you with these Baseball Donuts today. They're actually biscuits from a can! Filled with seedless strawberry jam from a jar. Glazed with a simple cream cheese, powdered sugar and milk mixture and decorated to look like little baseballs. They're just the thing to kick-off baseball season – whether you're cheering on your favorite MLB team or needing a cute snack after Little League.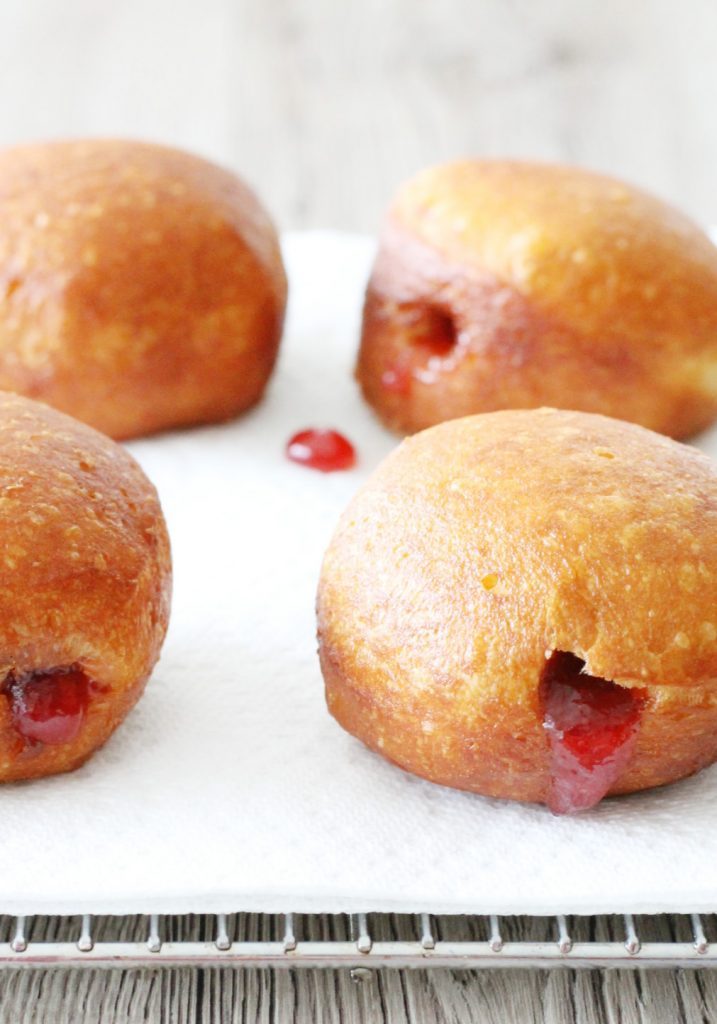 Considering I have a few baseball-themed recipes on my blog now, you'd assume I'm a huge baseball fan. (I like it but I much prefer football… shhhh, don't tell!) It's actually a product of living in Cincinnati for the past 15+ years that I get giddy now on baseball's Opening Day. I actually didn't used to care. But my city's enthusiasm for our national pastime and the huge, enormous deal Cincinnati makes around Opening Day every year is contagious.
I decided to try my hand at donuts this year to celebrate the Cincinnati Reds first game of the season. We have a local donut shop that makes baseball donuts but driving downtown on Opening Day is pretty much a nightmare so I decided to make my own. My kids are gonna be so excited to get off the bus and find these waiting for them today!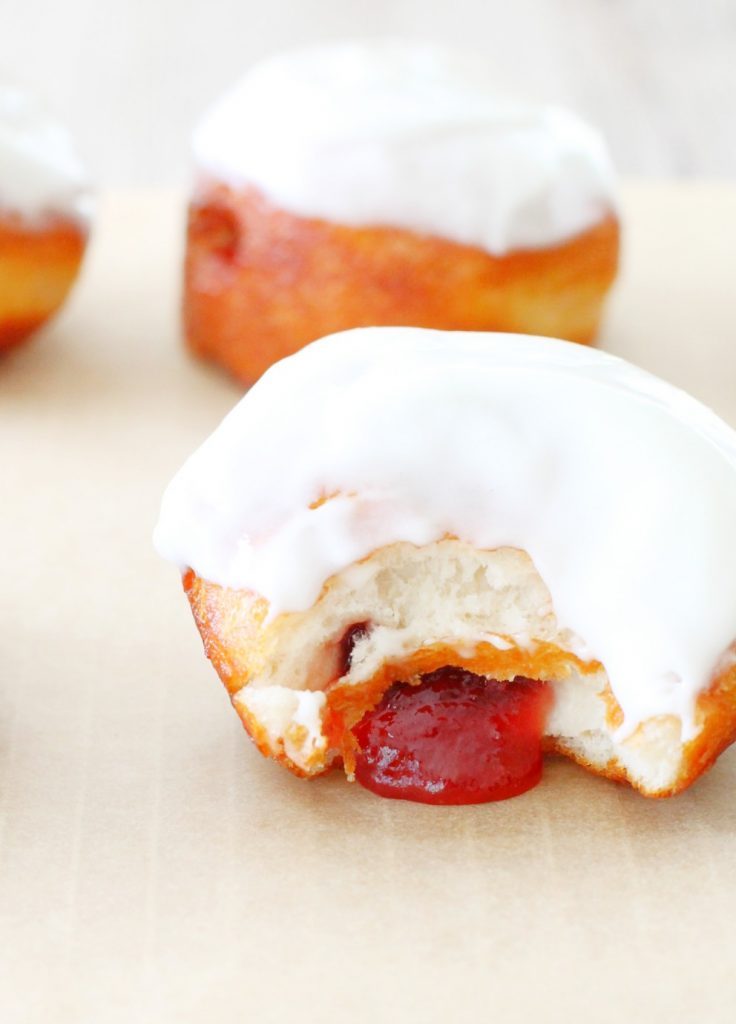 I used THIS recipe as my guide for frying biscuit dough and THIS recipe for how to fill them and for the glaze. They are a tasty little treat. And they didn't take long at all to make. Baseball is a long season so you've got plenty of time to try them! The crack of the bat always sounds better when you've got some good grub to snack on.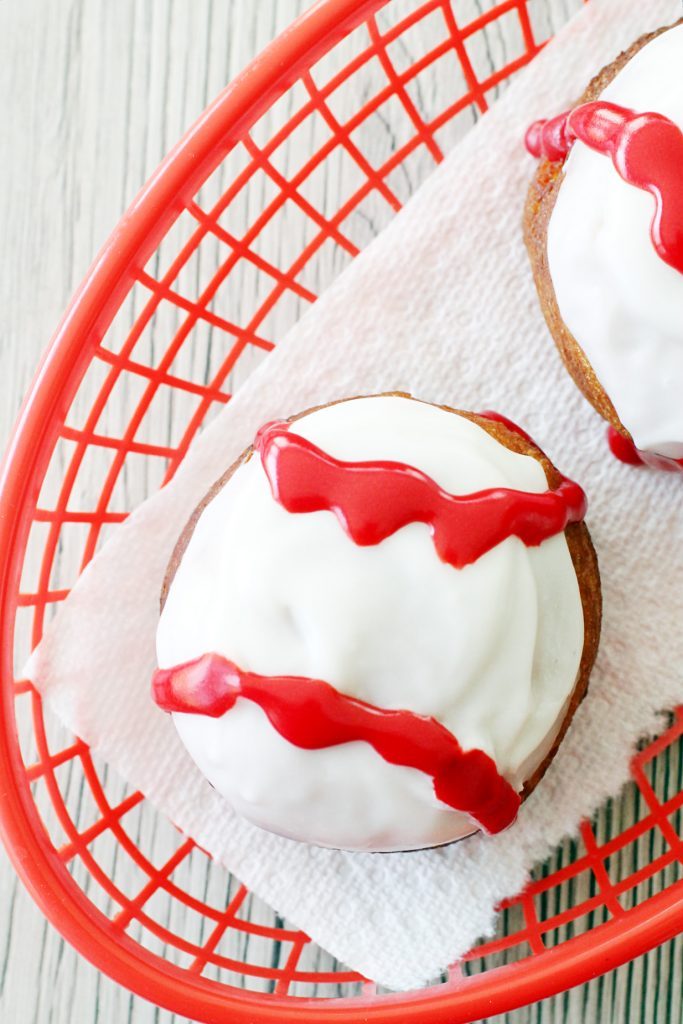 Baseball Donuts
Ingredients
One can of refrigerated biscuit dough

I used Immaculate brand

3

c.

canola oil

1/2

c.

seedless strawberry jam

1/3

c.

whipped cream cheese

1 1/4

c.

powdered sugar

2

T.

milk

pinch

of salt

red decorating frosting
Instructions
Remove the biscuit dough from the refrigerator and separate the biscuits into 8 rounds. Allow the dough rounds to sit on the counter to get to room temperature (about an hour) before frying.

Place the strawberry jam in a piping bag fitted with a long, round tip. Set aside.

With a hand or stand mixer, whip together the cream cheese, powdered sugar, milk and pinch of salt for the glaze. Set aside.

Add the oil to a wide sauce pan and heat to about 325 degrees. Drop the biscuit rounds (4 at a time) into the hot oil and fry 2 minutes and 30 seconds per side. Remove the doughnuts with a slotted spoon and allow to drain on a paper-towel lined cooling rack.

Poke the metal piping tip into the side of each donut and squeeze about a tablespoon of the strawberry jam into the center of each donut.

Once donuts are completely cooled, dip the tops of each into the cream cheese glaze. Then pipe red lines on the top of each donut to look like baseball stitches. Donuts are best enjoyed the same day.