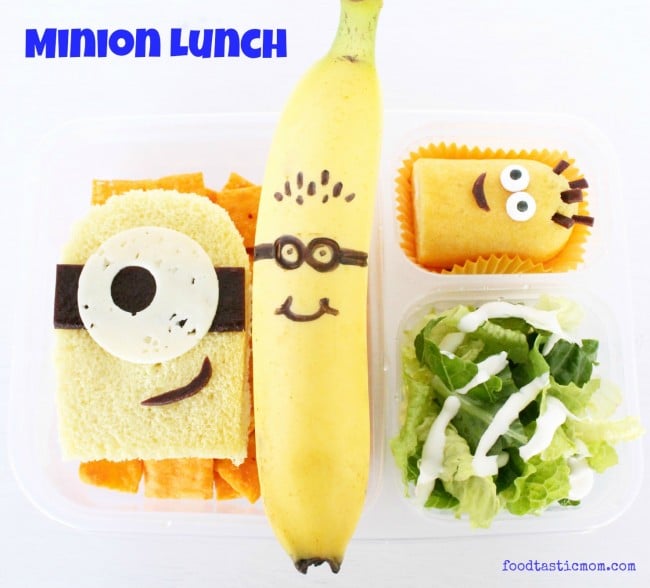 In addition to the birthday cake pancakes last week, I treated my now 9-year-old son to a surprise Minion Lunch on his birthday at school. He loved it! It was quick and simple to make. I used Brownberry Potato Bread for the peanut butter and jelly Minion-shaped sandwich because it has a nice yellow hue to it. The goggle strip is Stretch Island Harvest Grape Fruit Leather and the eye is a slice of Havarti cheese. To make the round shapes, I used a biscuit cutter and the large end of a metal frosting tip.
The banana I simply drew on with a black sharpie marker. The peel is going to be discarded, so there's no problem with this. The dessert Minion is a Twinkie with candy eyes and more grape flavored fruit leather for the mouth and hair. In this case, I packed a salad for the veggie, but it can be replaced with carrot or celery sticks, grape tomatoes, or whatever your child might eat.
This lunch might make a repeat performance this school year because it was so easy and visually fun. Pack one for your favorite Minion fan!