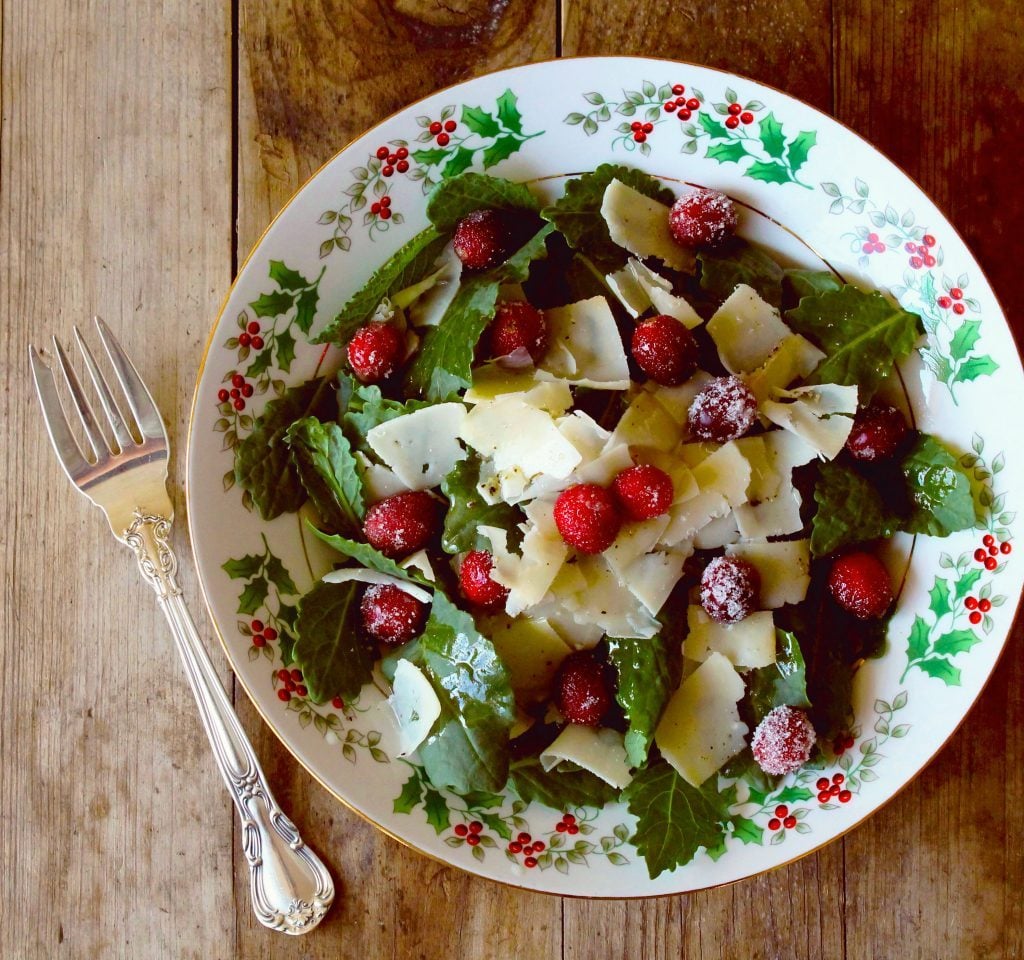 Sugared cranberries. I used them for the first time last Christmas to top mini white chocolate cheesecakes… I'll include that recipe at the end of this post as well. They are so pretty, and pleasantly sweet/tart. I've seen several bloggers use them, but I think my favorite post so far is this recent one from Bakers Royale. This is the recipe I used for my salad. Click over to her for this part of the recipe. Here's what mine looked like drying.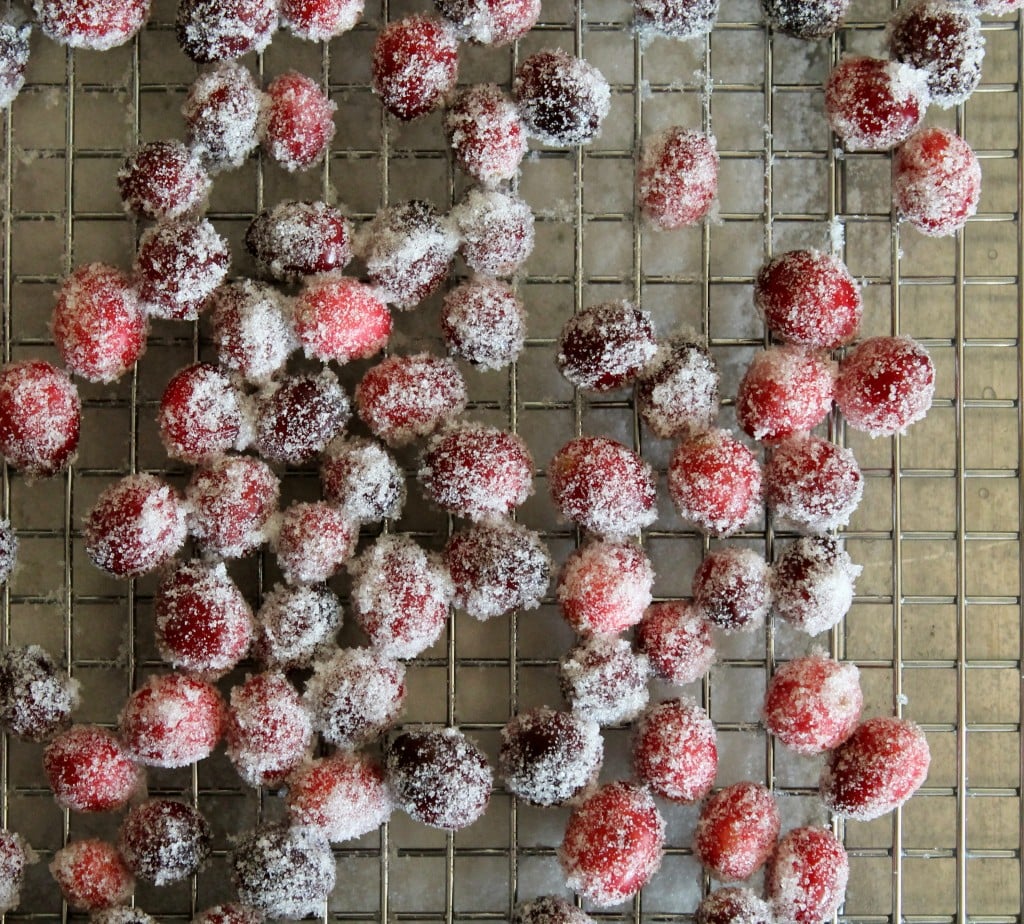 I set my metal cooling rack on top of a sheet pan to catch the drips. These are two of the most useful items in my kitchen. You can find out more about them over there in my Amazon store-front. I've made Cooking Light's Spinach and Strawberry Salad for years and it is always a crowd-pleaser, but as old favorites go, it felt like it was time for an update. I decided to use these Mixed Baby Kales because I was able to find them easily, but baby spinach would work just as well.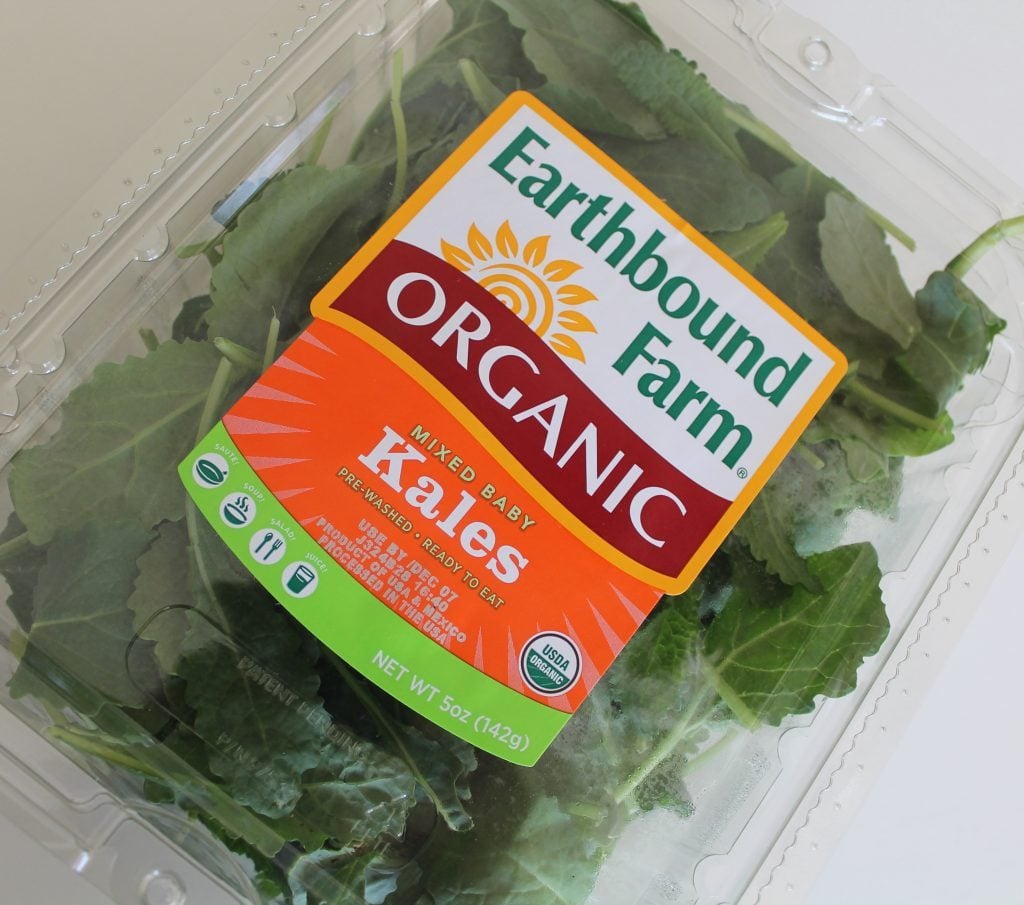 As for the dressing, I decided to make a super-simple vinaigrette flavored with crystallized ginger. If you have not used it before, this is what it looks like.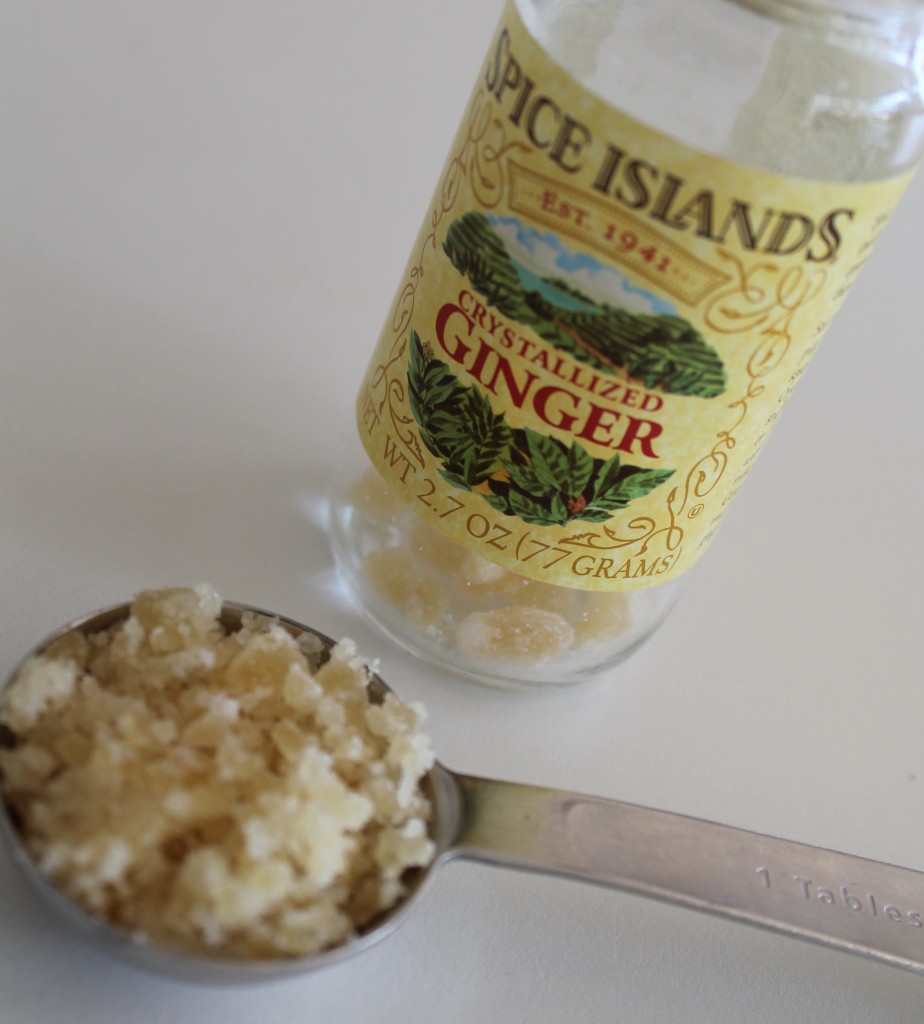 Just measure it out on a cutting board and use a chef's knife to finely chop, as you would garlic or herbs. It looks like it would be the consistency of hard candy, but it's actually very crumbly and chops easily. The other star-ingredient in this salad is a yummy peppered Parmesan I had on-hand. I don't ever skimp on Parmesan cheese, but especially in this case , please go for the good stuff! I didn't add them, but I think toasted pine nuts would also be excellent in this salad. It is festive, light and most importantly delicious. A great addition to your holiday table, and you'll have plenty of sugared cranberries left for something sweet! Sugared Cranberry Salad serves 4 1 T. crystallized ginger, minced 1 T. rice wine vinegar 3 T. olive or grape seed oil 1/8 t. pepper pinch of ground cloves 1 box Mixed Baby Kales (or baby spinach) 1 c. sugared cranberries, see recipe link above 2 oz. good Parmesan cheese, shaved Combine the ginger, vinegar, oil, pepper and cloves in a small container with an air-tight lid. Divide rest of ingredients evenly among four salad plates. Shake the dressing vigorously and pour over the salad.