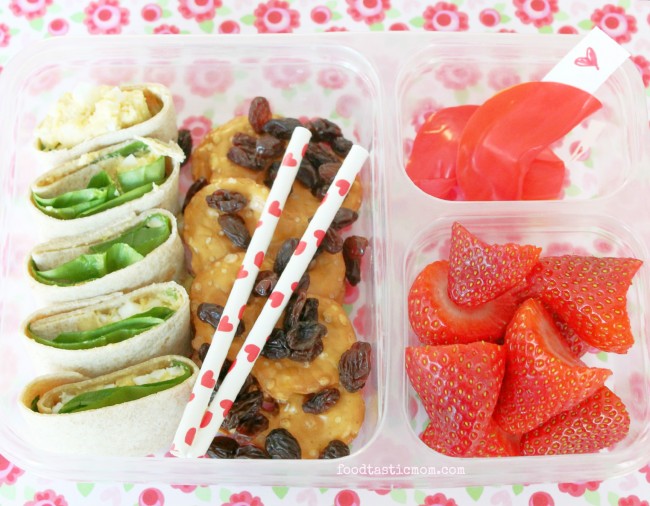 Valentine's Day is Friday and I will be packing a fun lunch for my kiddos to celebrate this week. As soon as I saw the idea to make a simple "fortune cookie" out of fruit roll-ups over at the website She Knows, I knew I had my starting point for this year's heart day lunch. Click HERE for their full instructions.
These little fortunes function as both the treat and the lunch note. I heard Yoda's voice in my head as I was composing the simple fortunes… mine say, "Love you much I do." and "Happy you make me." I have Yoda's voice in my head often because my son loves the Origami Yoda book series and we are currently reading Jabba the Puppet at bedtime. But write whatever you feel will make your child happy. Just cut a strip of paper (copy paper works just fine), write a little note and heart, and fold it in half. I used a biscuit cutter to cut the fruit roll-ups, you could use a drinking glass too, to make the circles. Simply place the note in the middle, fold the circle in half and shape like a fortune cookie.
I carried out the Asian-theme with sushi-style rolls. Mine are a whole-wheat tortilla filled with egg salad and fresh spinach. Other filling ideas are salami, cream cheese and pickles, chicken salad, peanut butter and banana slices, or hummus and veggies. The "chopsticks" are heart straws I found at Target. Pretzel thins, raisins and fresh strawberries complete this cute little Bento lunch.
*linked at Time to Sparkle