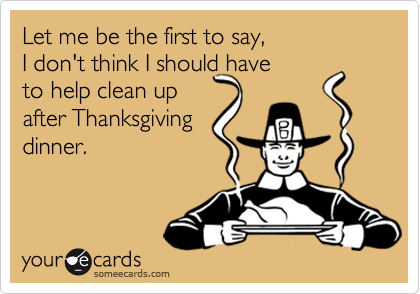 In my fantasy world, every day would be Thankgiving… I cook and someone else cleans up! I wasn't blogging last Thanksgiving, so I don't have any of my own photos to showcase here. This post is about sharing others' great recipes that have worked for me on Thanksgivings past.
As I mentioned in my post about artichoke stuffed mushrooms, each year I search far and wide for Turkey Day recipes. I'm sharing with you today three recipes that are my "keepers" for this year, plus a turkey tutorial. Keep in mind, these photos are not mine… they belong to the good folks whose advice and recipes I'm linking you with, so let's get started…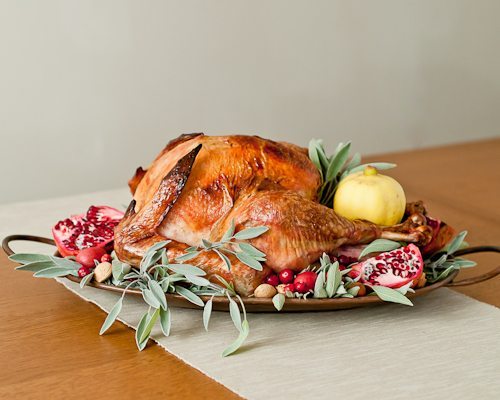 Even if you are a pro at roasting the bird, you really should click the link and check out this post on Seven Secrets to the Juiciest Thanksgiving Turkey. The photos are detailed and beautiful and it is quite simply the best online, visual guide for prepping and cooking a whole turkey I have seen. It is hugely helpful!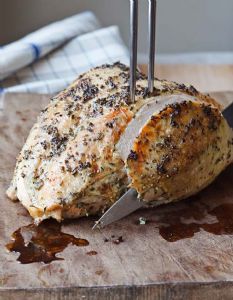 For as traditional as I am about the big day, last year I decided to cook a bone-in turkey breast instead of the whole bird. We had a relatively small gathering (5 adults and 2 children) and in my opinion the breast meat is the best part of the turkey anyway. This recipe for herb-roasted turkey breast from Ina Garten is amazing and so easy. I plan to buy my turkey from Bowman Landes again. They are a local turkey farm for those of you in Ohio, who also sell through Kroger. Their turkeys are free-range, antibiotic-free, and quite tasty.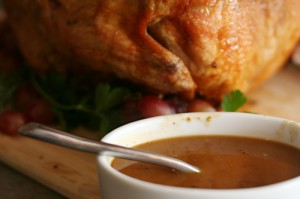 This is white wine gravy. It's the best, trust me. The link includes a from-scratch turkey broth, but last year I "cheated" and used canned turkey broth, also Bowman Landes brand, purchased at my local Kroger. I didn't need to buy extra turkey parts this way, had more time to make all my side dishes, and I don't think most people's pallets are sophisticated enough to spot the canned broth. But if you want to make your own broth, have at it!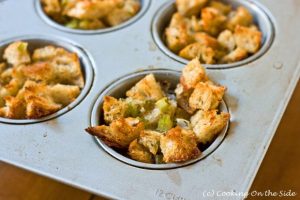 These stuffing muffins. I've tried numerous "fancy" stuffings over the years. Sausage, pancetta, dried cherries, chestnuts… you name it, I've probably found a recipe and tried a stuffing with it. I can tell you with certainty that for me, none ever compared to my mom's tried and true basic stuffing, with bread, butter, celery, onions, broth and seasonings. The muffin cups just ensure there are more crusty bits to go around and help soak up that delicious white wine gravy. These are fabulous and now permanently in my collection.
I'd love to hear from you… what are some of your favorite Turkey Day "keeper" recipes?