My review of the cookbook "Trim Healthy Table" is sponsored by Harmony Books. As always all opinions are mine alone.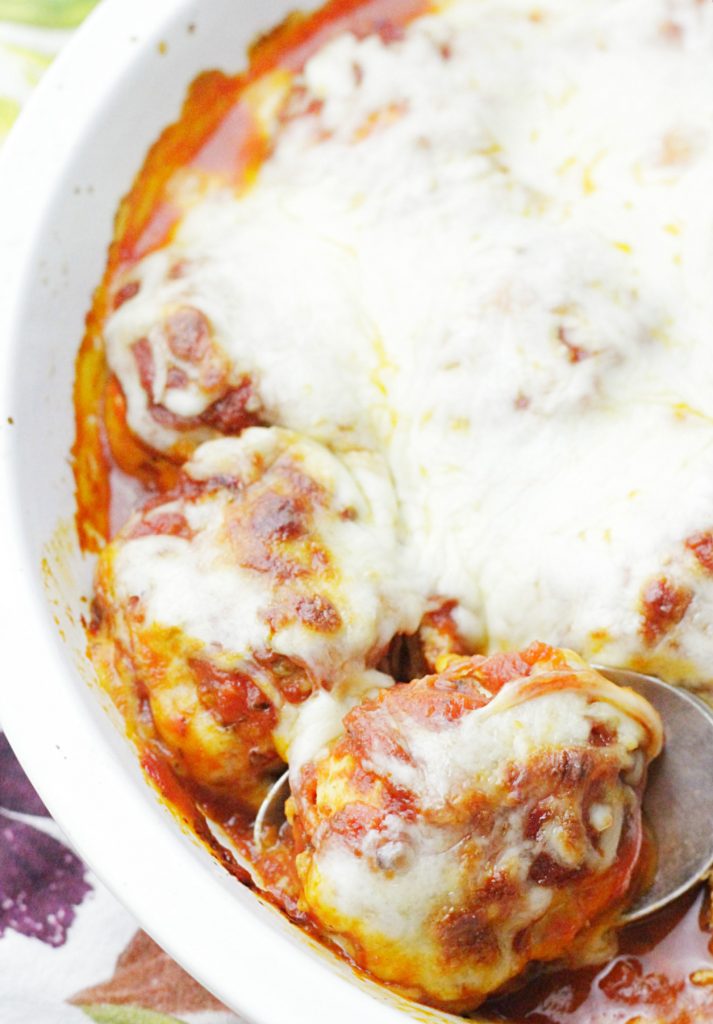 These meatballs have frozen okra in them. A lot of it! And my whole family loved them. I'm not kidding. They're made with 99% fat free ground turkey and thanks to the magic of ground up okra (among other mix ins) they baked up tender, moist and delicious.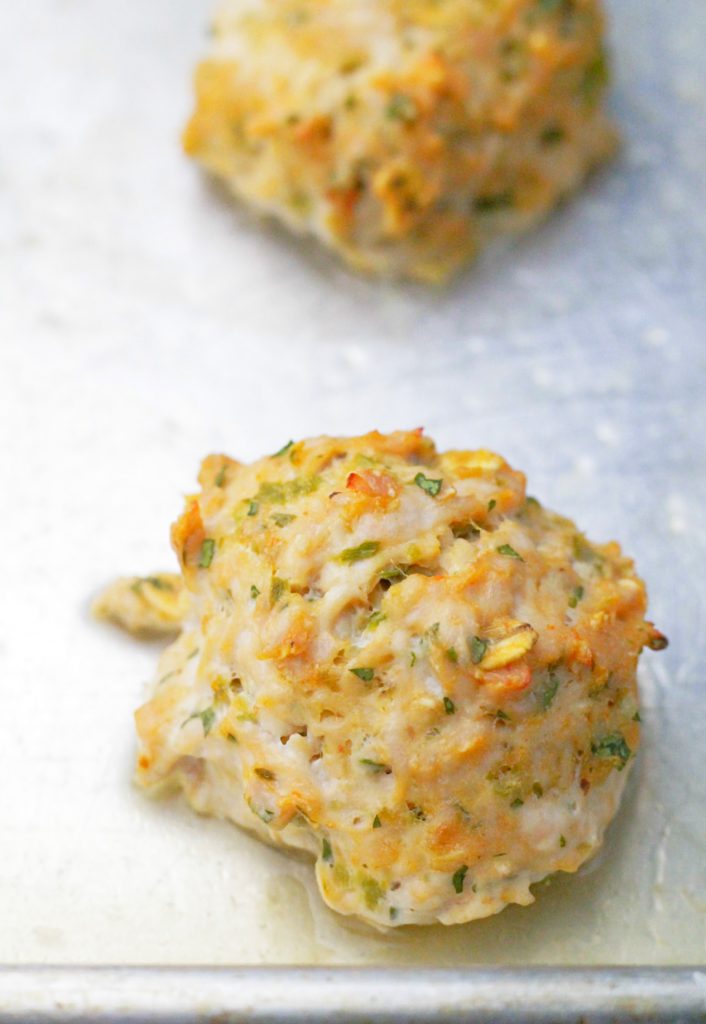 When asked to review this cookbook from the authors who are known as the Trim Healthy Mamas (Serene Allison and Pearl Barrett) I was particularly intrigued by their use of okra – even in smoothies! I'll be honest. I do not like okra, at all. So what better way to put a book to the test than by making something that does not appeal to me.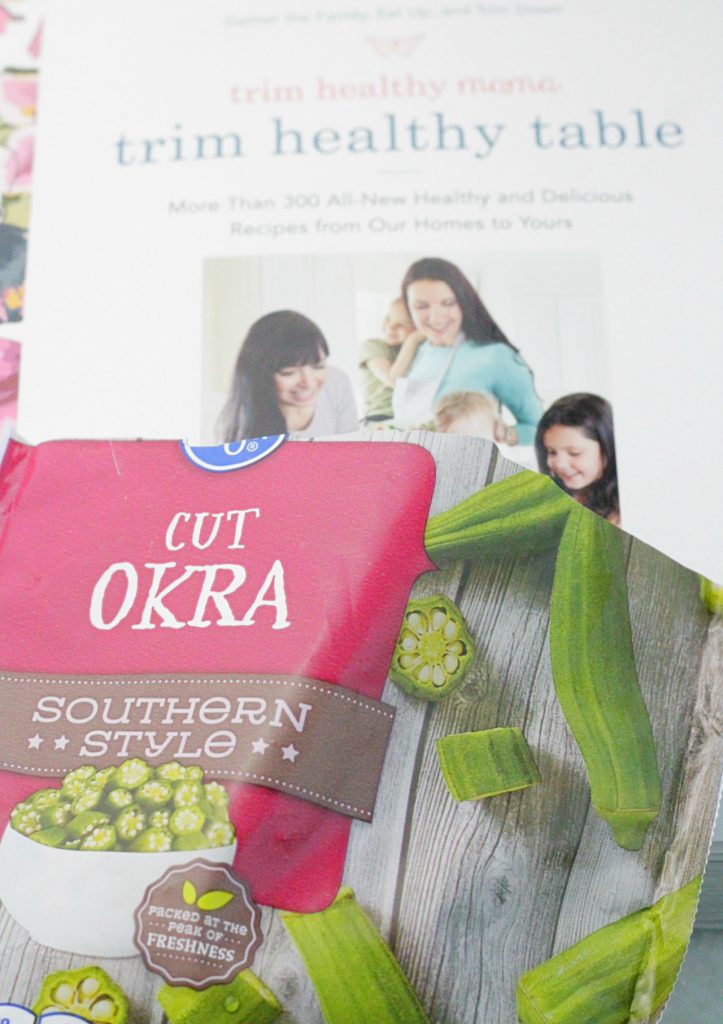 Guess what? I'm now a believer. I'm still not going to fix okra on its own but frozen okra ground up and mixed in these meatballs is something I would have never considered but am now so happy to add to my recipe collection. It was a revelation.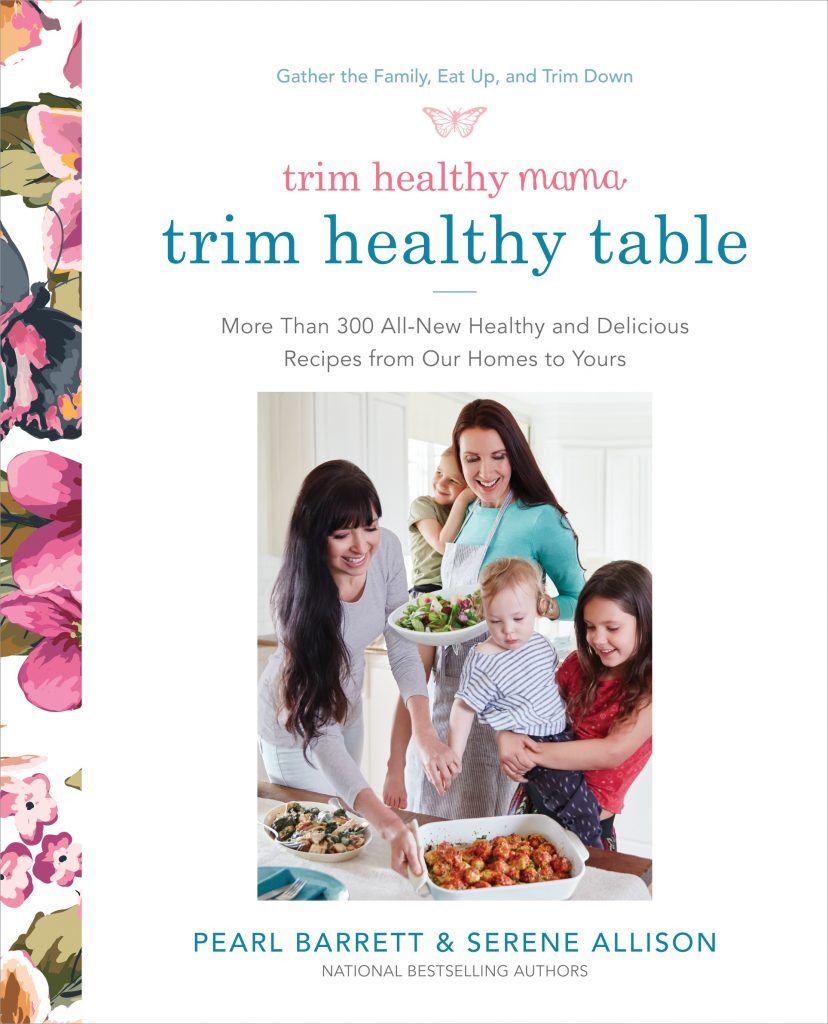 So I'm not sharing the actual meatball recipe – you'll have to go out and purchase your own copy of "Trim Healthy Table" for that. But I am sharing the recipe for the Meatball Casserole. I apparently have been making a version of this for years but just never thought to call it a casserole. Store bought frozen meatballs topped with tomato sauce and cheese. I'd normally serve it with my homemade garlic bread. Which meant the meal – while incredibly delicious – was loaded with calories and fat. Now I have a version (in this case I served the meatball casserole atop steamed spaghetti squash) that I can rotate into our dinner plan and feel like I've really added some good vitamins and nutrients to our bodies. It's a healthy AND delicious meal.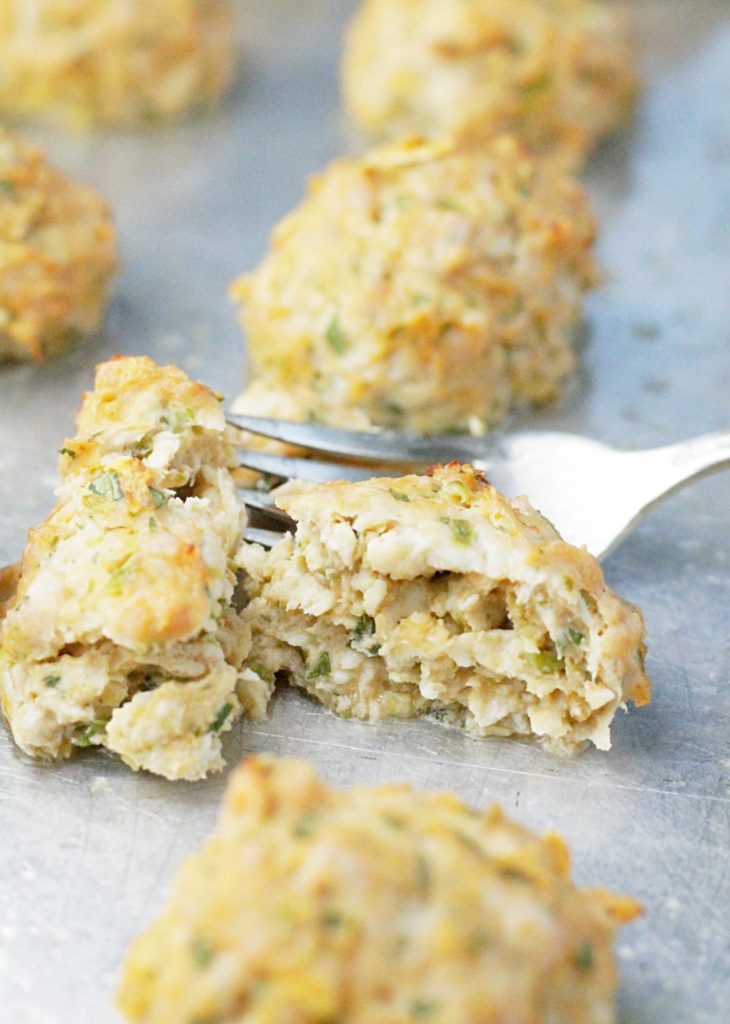 The Trim Healthy Mamas have helped hundreds of thousands of women lose weight and live healthier lives with their bestselling cookbook and eating plan and now they are ready to help the entire family! After experiencing incredible life transformations of their own, readers want to be able to help their families feel better and trim down, too. Trim Healthy Table is just the answer. It bursts with over 300 family friendly, delicious and trimming recipes, along with practical advice on how to healthfully nourish your family without going insane and chaining yourself to the kitchen.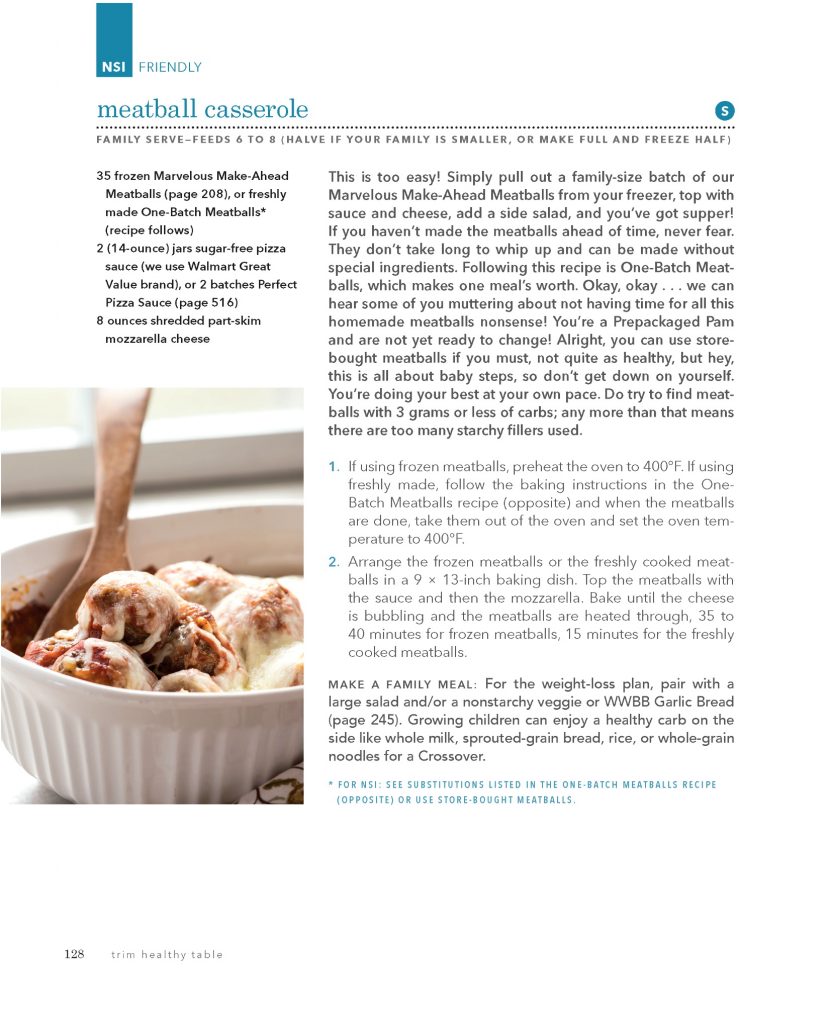 Reprinted from Trim Healthy Mama; Trim Healthy Table. Copyright ©2017 by Pearl P. Barrett and Serene C. Allison. Published by Harmony Books, an imprint of the Crown Publishing Group, a division of Penguin Random House LLC.
Visit

TrimHealthyMama.com


Follow the Trim Healthy Mamas on Facebook, Pinterest, and

Twitter


Check out their Podcast and YouTube channel for more Trim Healthy content!
Hashtag #TrimHealthyTable