Kroger sponsored my review of their new Prep & Pared Meal – Tofu Tikka Masala. As always all opinions are mine alone.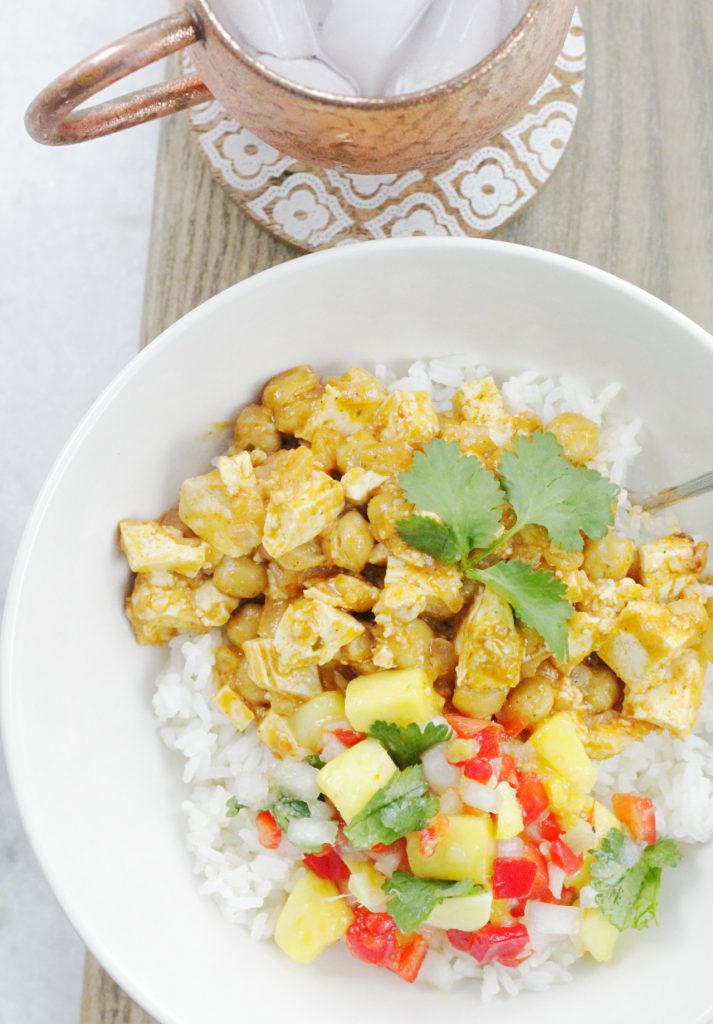 There are a lot of options for convenient, chef-prepared meal plans to choose from but this is the first one I've been truly excited about. Why? Because I don't have to commit to any sort of plan. Prep & Pared Meals are as convenient as me walking into my local Kroger grocery store – which is less than a mile from my front door.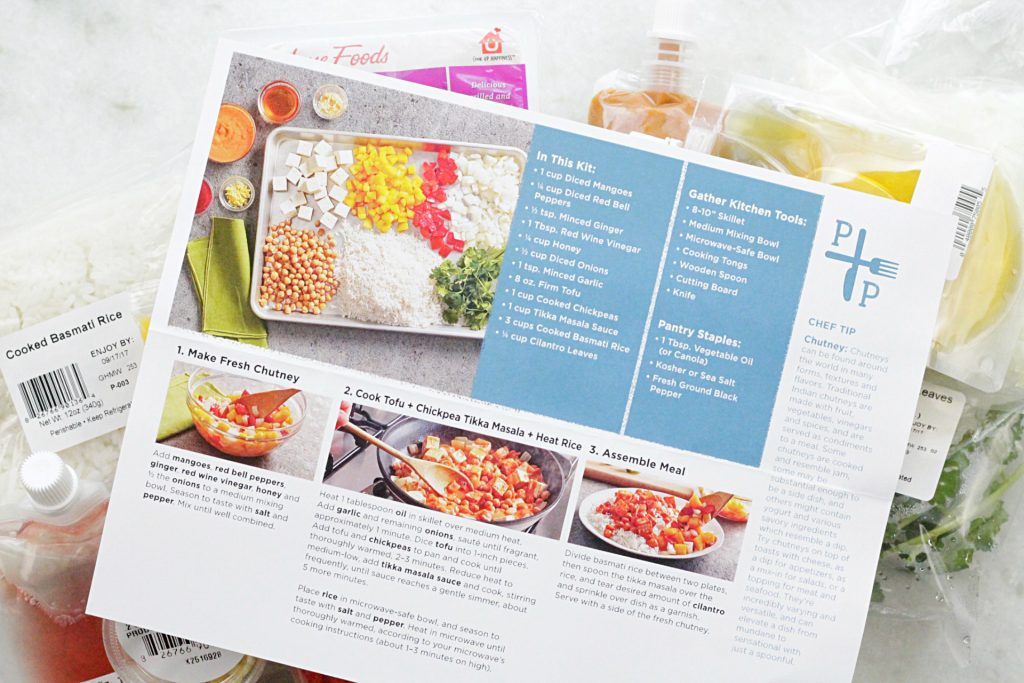 For my family – two adults and two growing kids – delivery meal plans seem like a big commitment. Not to mention trying to please all four of us with some of the choices. My kids aren't as picky as some but they are still kids. I have a rotation of dinners I know are simple and we'll all eat. So meal plans just weren't on my radar.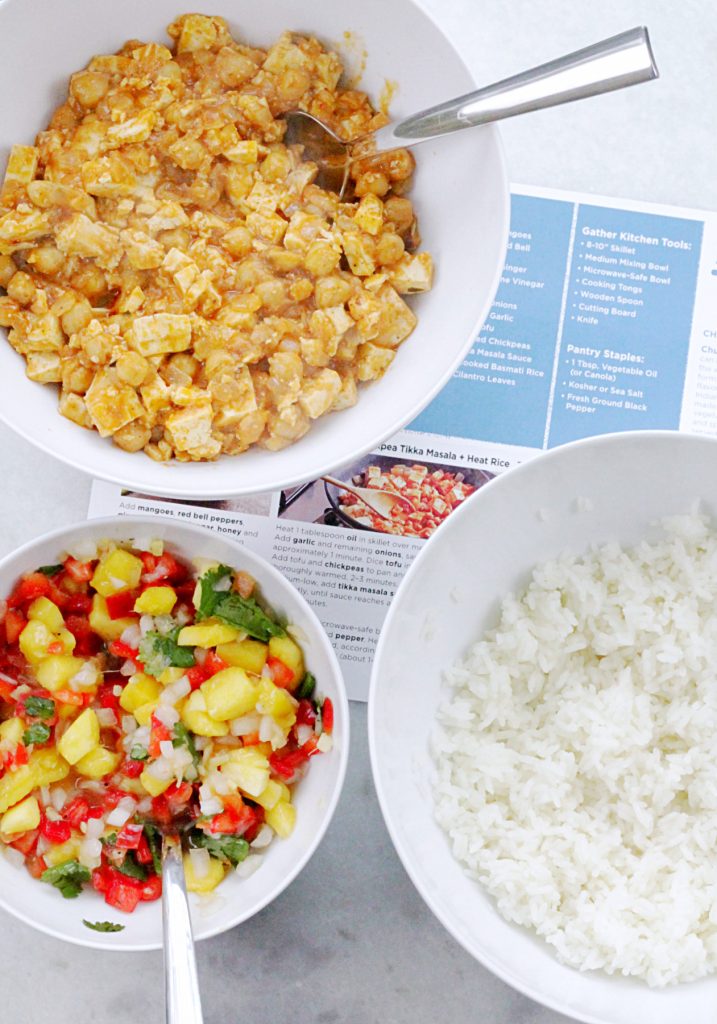 But then I started seeing these slick-looking Prep & Pared meal boxes right at the front entrance of my Kroger. I was intrigued before they even reached out and asked me to try one. There is a large variety of meals to choose from and all serve two adults. But what about the kids? For us, these are for nights when we have to eat separately (which happens more often these days) or they are meals that I can then divide into lunches for myself. I get tired of frozen, single serve options. Or grabbing crackers and cheese on the fly. The meals are so fresh and appealing plus the prep really is all done for me. Even though I love to cook and the kitchen is my favorite room of our home – I still get overwhelmed sometimes with the relentlessness of the shopping, planning, prepping and clean up of every single meal for four people, day in and day out. I'm picky about the short cuts I'll use and these Prep & Pared meals meet all my standards!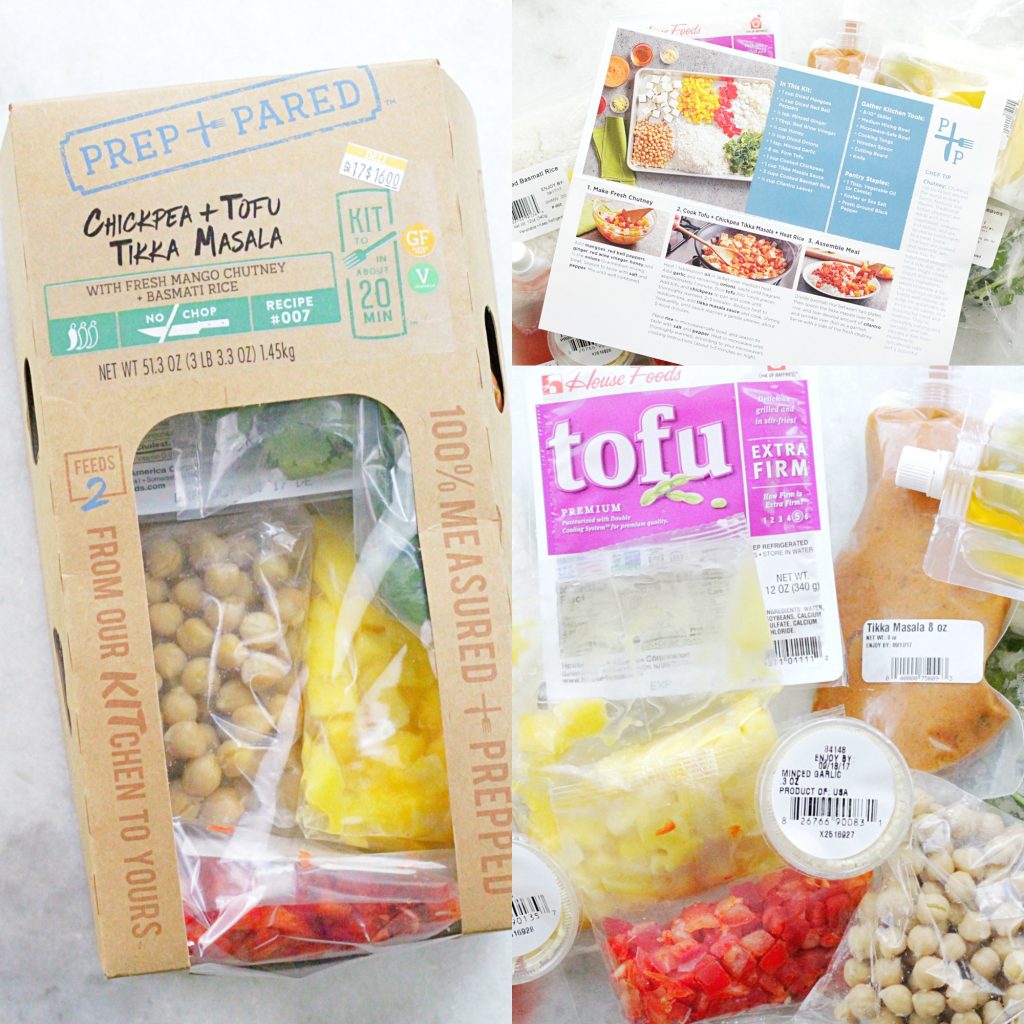 Since my husband was out of town for work on the day I reviewed my meal, I went to Kroger and chose for myself the Tofu Tikka Masala. This is a meal my husband would have turned up his nose at. And it's not something I'd choose to take the amount of time to make from scratch just for myself. But since the chefs at Kroger did all the prep for me, it was a breeze to unpack and have a fresh, vibrantly colored, vegetarian meal on a plate (plus plenty of leftovers) to enjoy in less than 20 minutes. I really felt like I was treating myself – so thank you Kroger for that!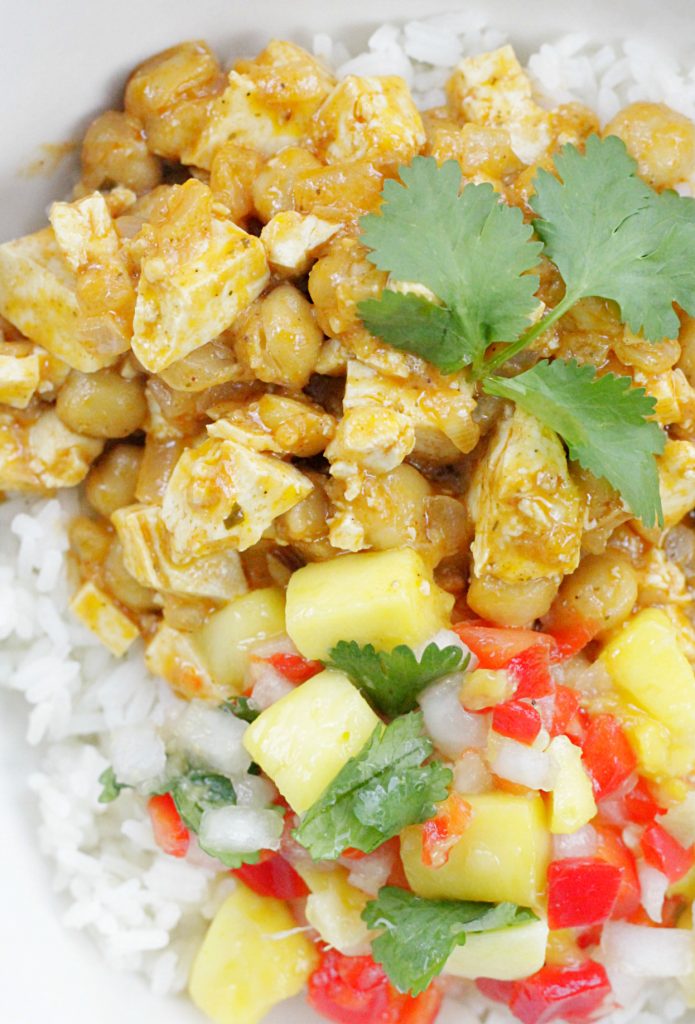 Be sure and check your local Kroger (or Ralphs) often as they will be offering a wide variety of Prep & Pared meals throughout the year. They cater to both meat eaters and vegetarians and I had about eight varieties to choose from when I shopped – including meals with steak, chicken and salmon.