My Tickled Pink Mother's Day Gift has you covered for Mom, Grandma, Aunt and Friend. Simply choose her favorite PINK things and give a gift that is thoughtful and simple!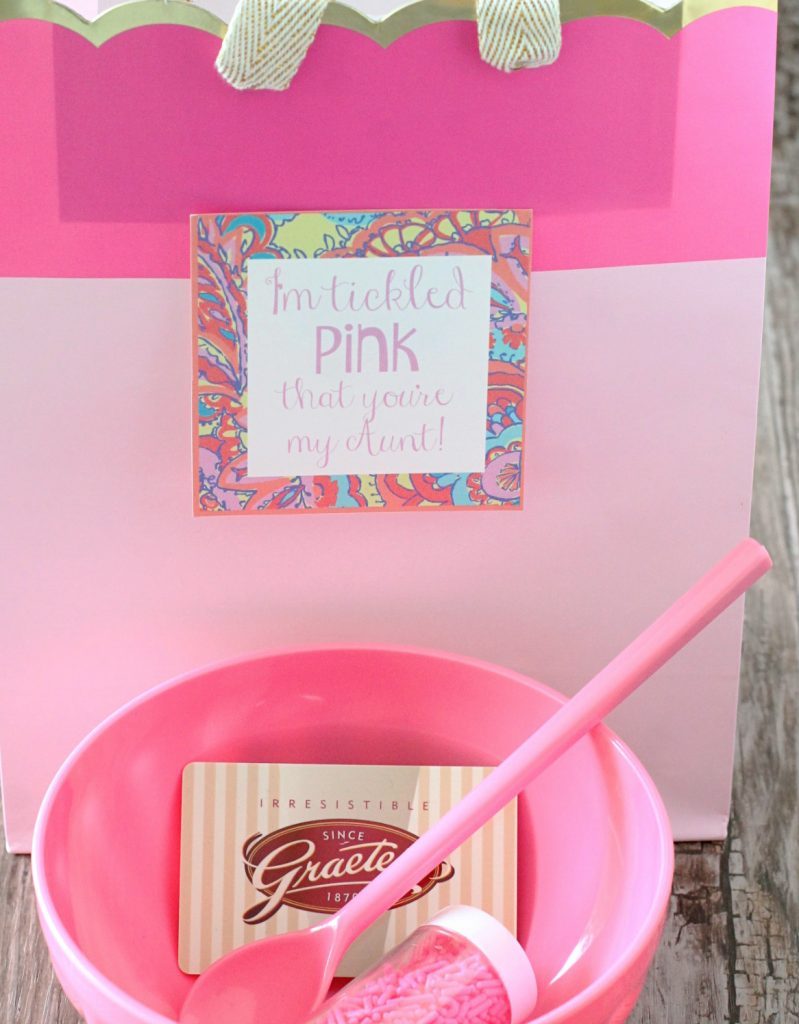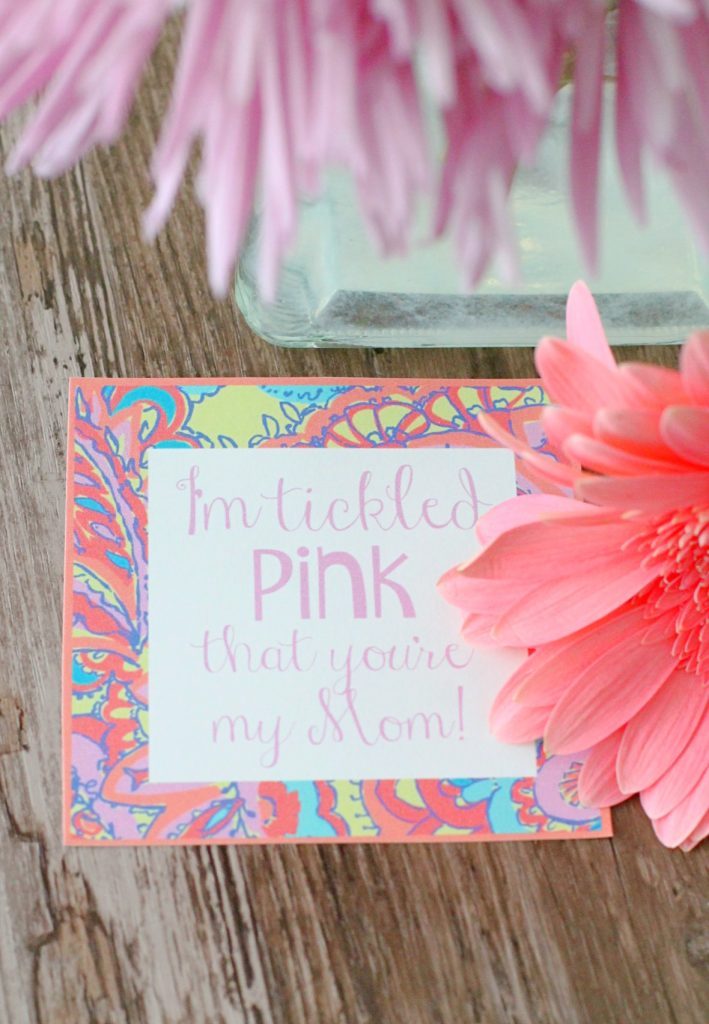 I like playing with PicMonkey sometimes to create unique printables to help with my gifting needs. And I seem to have a color theme going based on my previous Father's Day Gift. I didn't even think about that until I started editing these Mother's Day gift photos. But it's a fun and simple idea so might as stick with what I know, right?!
Save and print at best quality on card stock
I decided to photograph these cute tags with an ice cream themed gift. I like ice cream. I'd truly be "tickled pink" to receive my own personal ice cream bowl with sprinkles and a gift card for pints that I get to choose for myself. Our local ice cream shop has amazing flavors!
But you can customize this gift in so many ways! Pink champagne and chocolates. A beautiful bouquet of flowers. Amazon is another great option for last minute shopping. Here's just a few more ideas to help you with your Mother's Day gifting needs.
Be sure and share my printable with your friends – Pin it, Facebook it, Tweet it. Because FREE is the best kind of help you can get. Your Mom/Grandma/Aunt/Friend will certainly feel loved with this gift – no matter what pink item you choose!