This shop has been compensated by Collective Bias, Inc. and its advertiser. All opinions are mine alone. #The7thMinion #CollectiveBias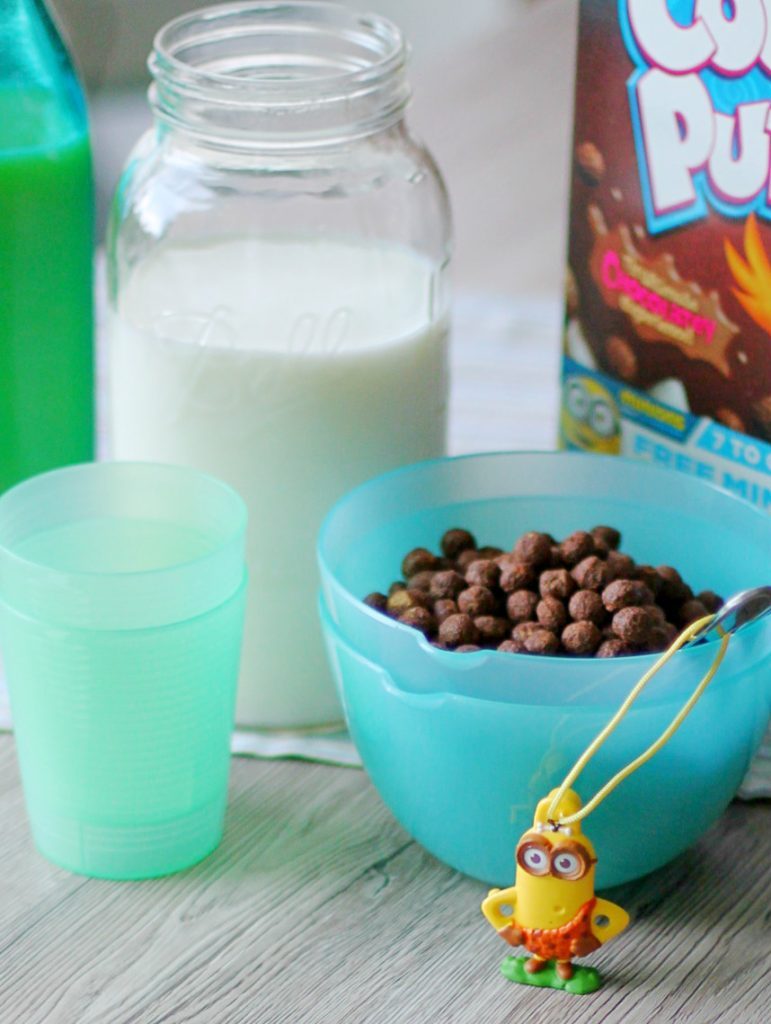 My two minions (they are 10 and 8) love The Minions, what about yours? I feel like the release date for the Minions movie (July 10th) is going to be declared a National Holiday at our house. My kids (and quite frankly their Dad and I) are bursting with excitement to see it. I just had to participate in this search for the 7th Minion in specially marked XL (family-size) boxes of General Mills cereals. I felt like it was a mom obligation!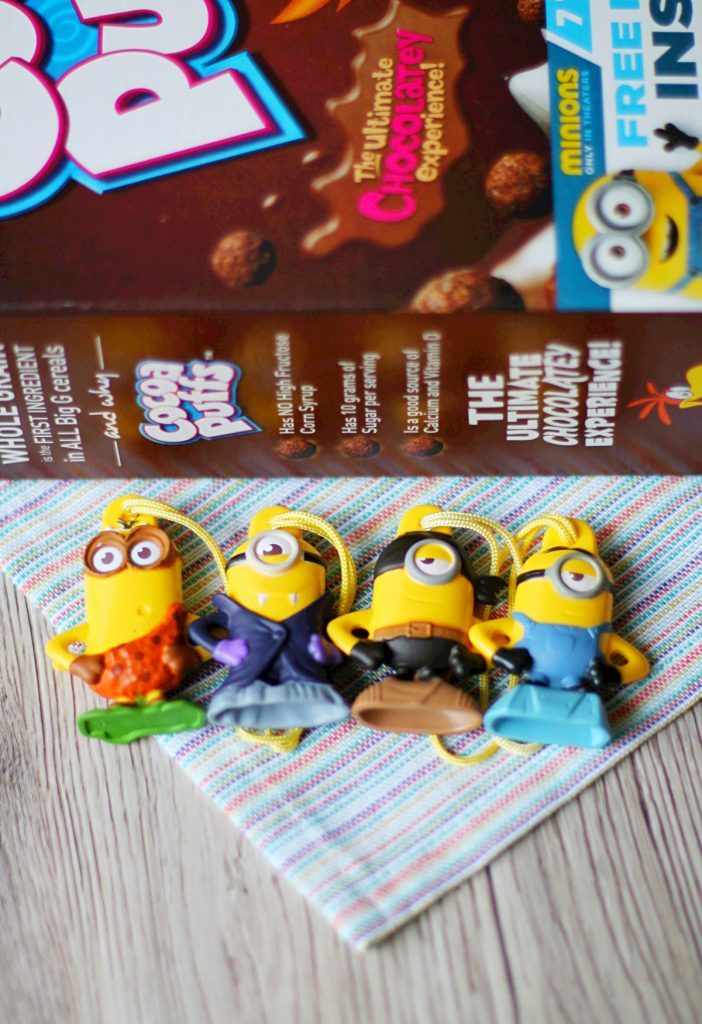 I remember when I was a kid, searching for the prize inside my own favorite cereals. Back when the prizes were things like plastic watches and terrariums and they were actually buried in the cereal. I'd make a mess to get down to the bottom of the bag and have to try and stuff the uneaten cereal back into the box without my mom finding out. Anyone else have that experience?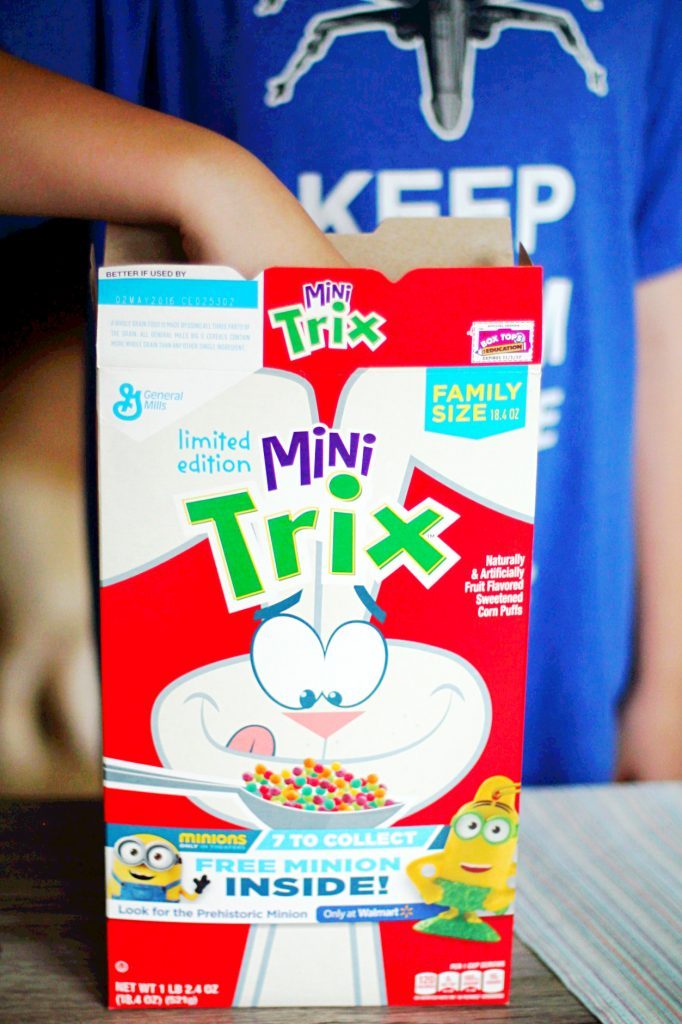 Thankfully these little guys are sitting safely outside the bag. Less mess and more fun! My son especially was SO excited to find Stewart. I asked him how he knew his name and his response was, "Mom, I know my Minions." (like, duh) It's summer but he immediately attached Stewart to his backpack. Numerous breakfasts in a box, plus a toy he actually wants to collect for less than $4 at WalMart is a steal in my book.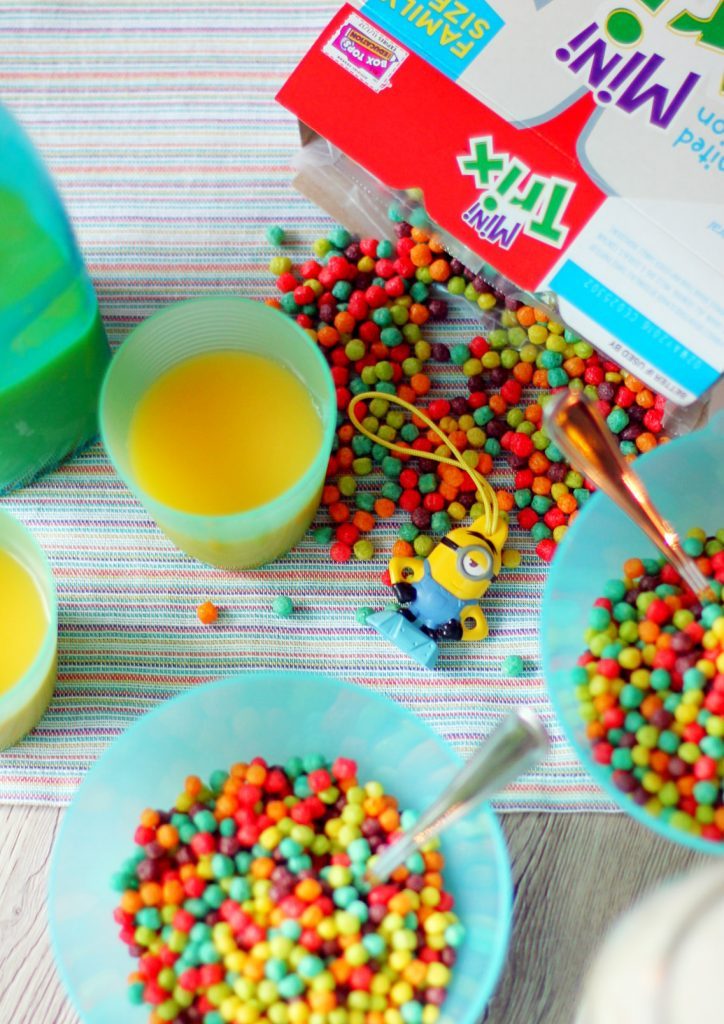 We eat a lot of cereal in the summers. It's quick, easy and portable… a great breakfast for beach vacations too. Even though we found four different Minions for this post, I know my kids will want to keep looking for the 7th Minion… which is fine because we have a beach week coming up the third week of July. We'd be buying big boxes of cereal for the condo (our home away from home) anyway!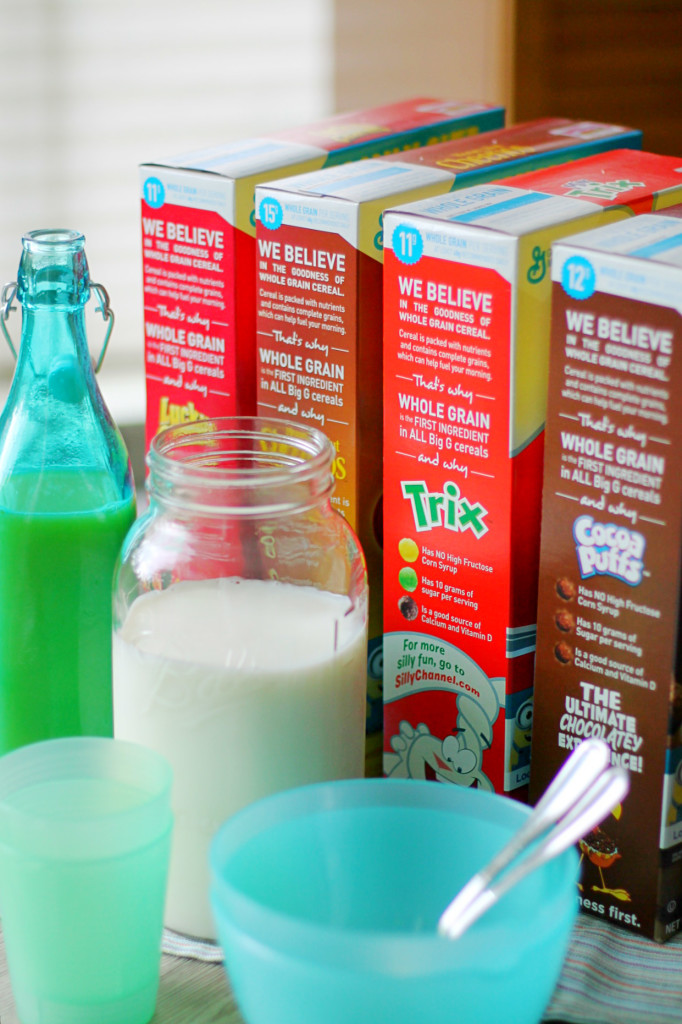 Are you looking forward to the Minion movie as much as my family? Be sure and check your local Walmart to find these specially marked 7th Minion General Mills Cereal boxes too!