I used to create more recipe roundup posts back when I was a new blogger because I didn't have a lot of my own content to post about yet. I would scour the inter webs for the best pictures and recipes to share content I hoped people would be interested in. Now close to three years later, I have a proven collection of my own recipes to round up and share with you. Because who doesn't love a few recipes conveniently collected in one place? Pin this post and keep going back to it all summer long because these salads will make you the star of any pot luck, I promise! You know why I know that? Because I've taken these same recipes to my own gatherings and I'm always complimented and/or asked for the recipe…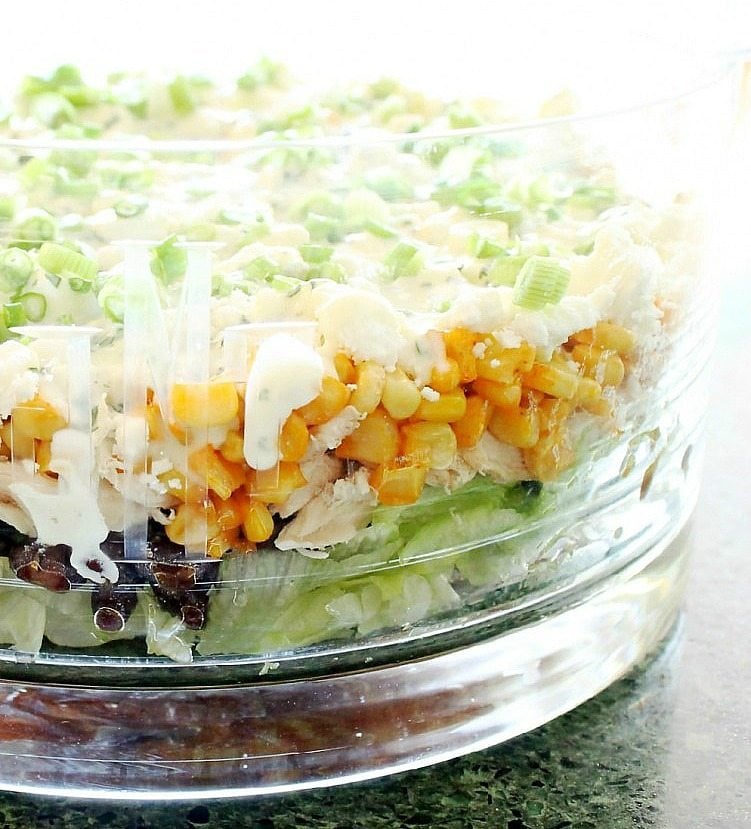 7 Layer Mexican Street Corn Salad by Foodtastic Mom
I'm going to start with my most favorite recipe in this collection, my 7 Layer Mexican Street Corn Salad. The title should speak for itself, but I took the flavors of Mexican street corn (smoked paprika, green onions, mayonnaise, feta cheese) and updated the traditional concept of a 7 layer salad with it. The corn is layered with lettuce, beans, chicken, cheese and homemade dressing for an amazing flavor combination!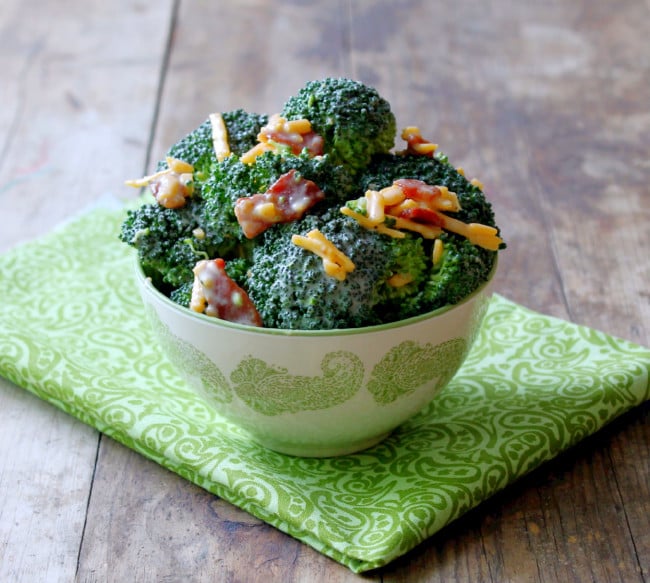 Easiest Broccoli Salad by Foodtastic Mom
This broccoli salad is the easiest one you'll ever make. It's a recipe thanks to my friend Ali who allowed me to share it with you.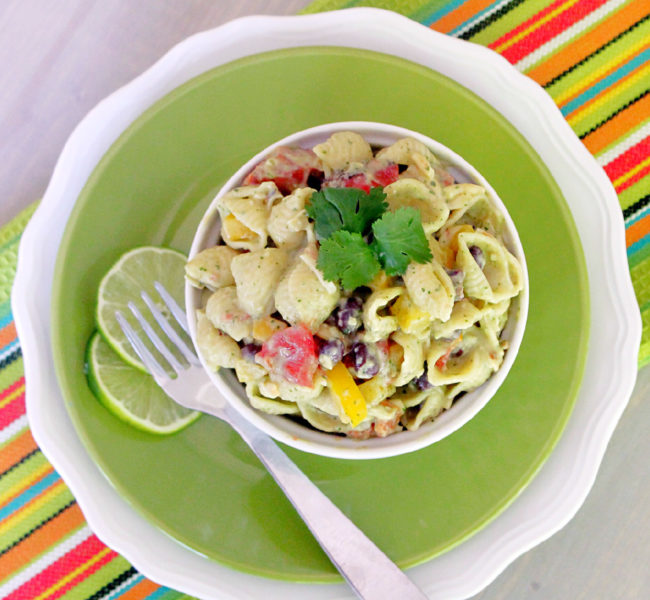 Mexican-style Pasta Salad by Foodtastic Mom
This Mexican style pasta salad is both tasty and healthy. The dressing is a very flavorful combination of toasted garlic cloves, fresh avocado, lime and Greek yogurt.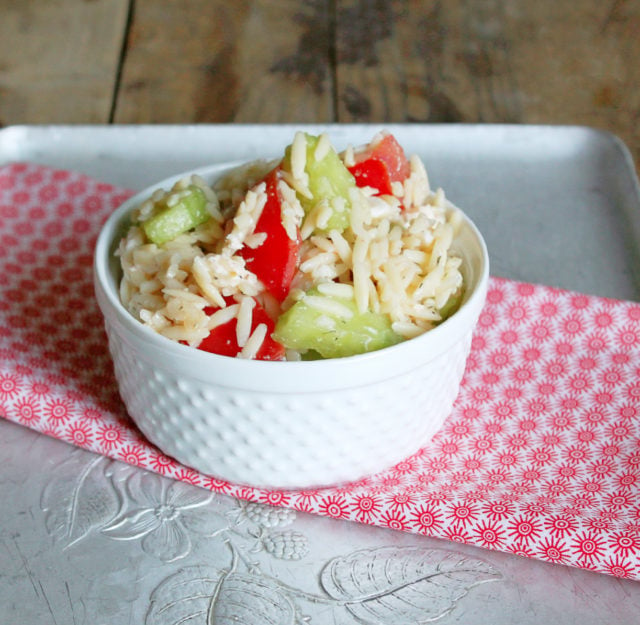 Orzo Pasta Salad with Cucumbers and Tomatoes by Foodtastic Mom
This orzo pasta salad is a recipe I threw together a couple of years ago and the flavors are so good. Also, the cucumbers and tomatoes just scream summer.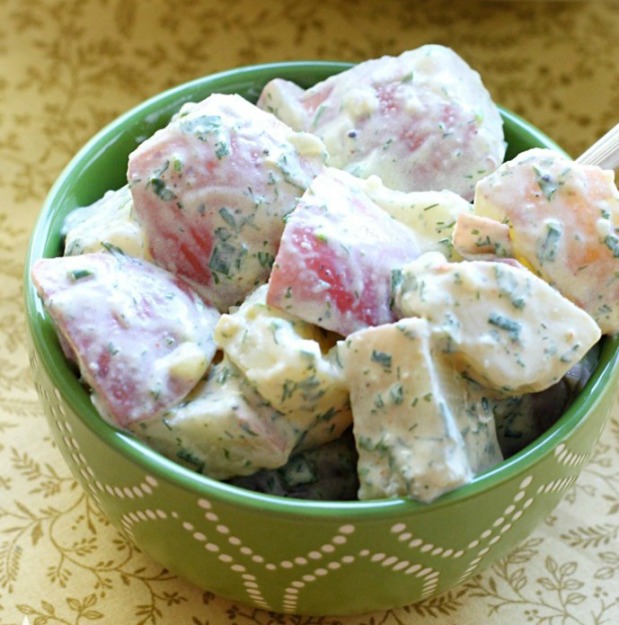 Fresh Herbed Potato Salad by Foodtastic Mom
And finally, I've eaten a lot of potato salads in my life, but this one is my absolute favorite. The dressing is loaded with fresh herbs and it's my daughter's favorite too… meaning it's kid friendly!