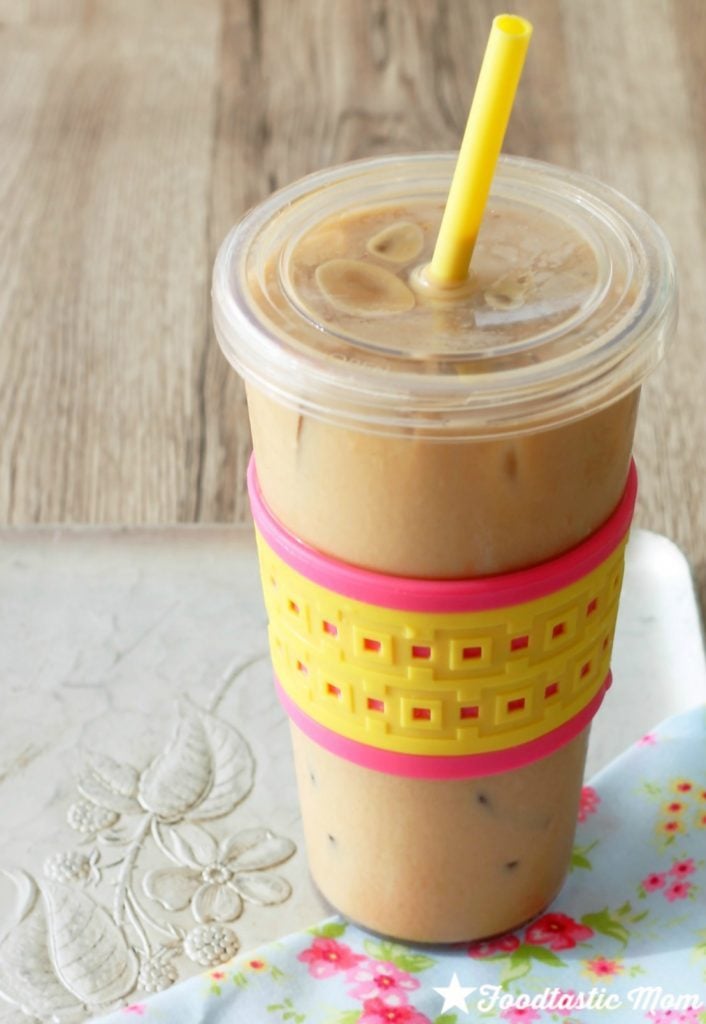 Seventy calorie iced coffee and it actually tastes good! Here's how to make it…
Last summer I came across a recipe for "Magical Iced Coffee" from Food 52 and posted about it HERE. Since then, I've tweaked the recipe to get it just right because I am an iced coffee fanatic. And let me emphasize this is not a sponsored post. But since Coffee Mate has introduced their Natural Bliss creamer in Hazelnut flavor it has made my coffee preparation simpler and even more tasty.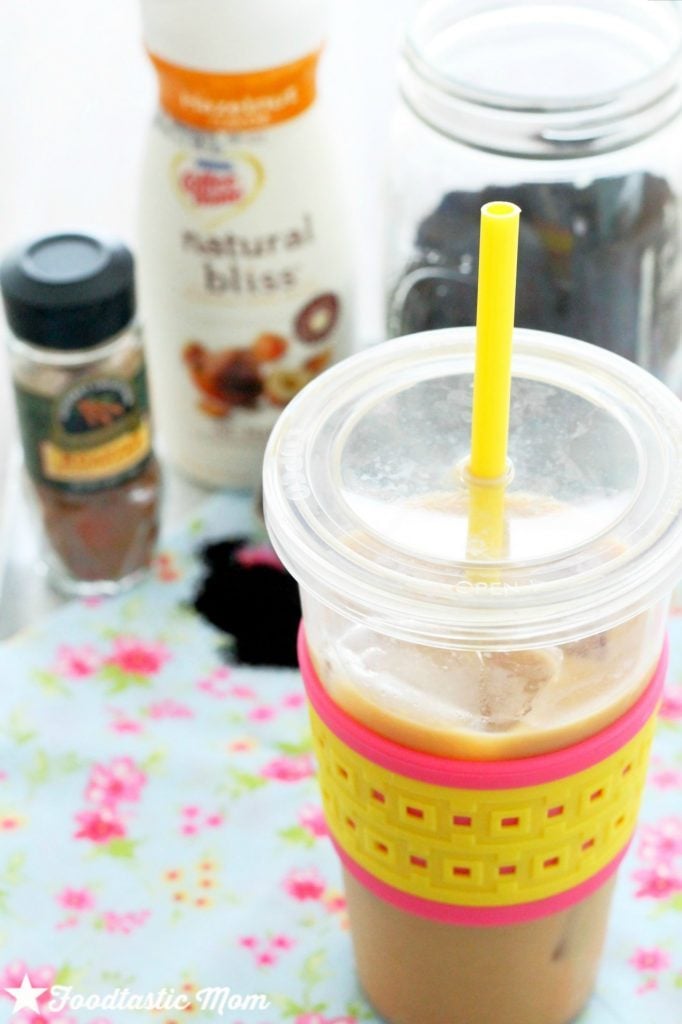 Normally I very much dislike purchased coffee creamers. I usually think they taste fake and/or way too sweet. However this particular coffee creamer is on point! And there's nothing fake in it (which I like) – just nonfat milk, heavy cream, sugar, natural flavors and salt.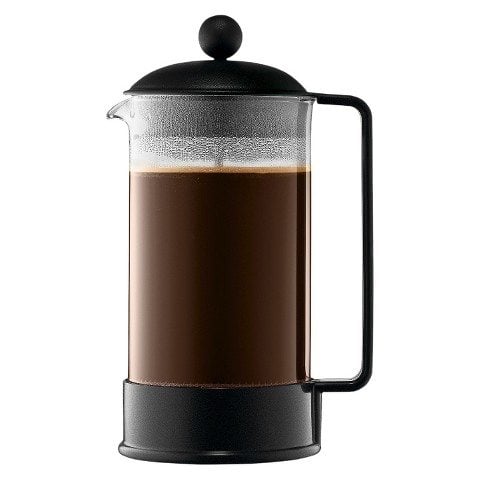 OK so my husband doesn't drink coffee. Weird, right? So I own and absolutely love this Bodum French Press coffee maker from Target. It makes excellent hot coffee too. If you happen to be the only coffee drinker in your family like me, I highly recommend it.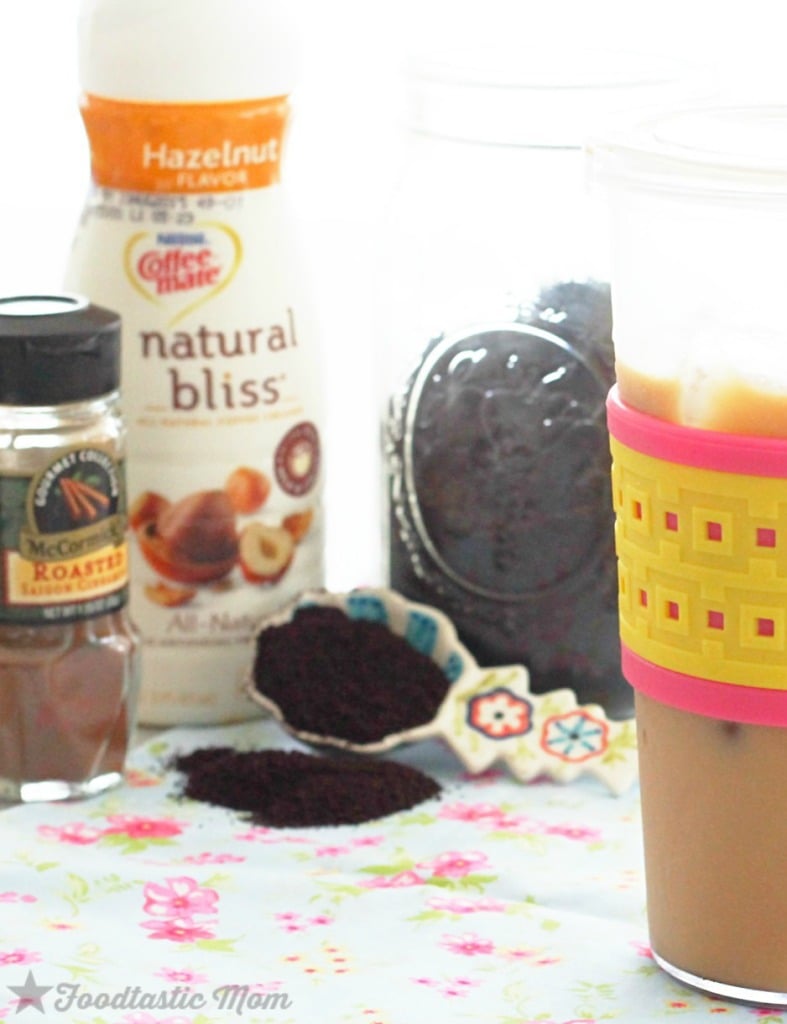 For iced coffee perfection I add two heaping tablespoons of finely ground coffee (Gevalia French Roast is my preferred brand) to my French press, sprinkle it with cinnamon and add 2 cups of cold water. I put the lid on it (but don't press down) and let it "marinate" in the refrigerator over night. In the morning I press it, pour the cold coffee over ice and add 2 tablespoons of the Coffee Mate Natural Bliss Hazelnut Coffee Creamer (each tablespoon has 35 calories). And that's it! The BEST iced coffee for only 70 calories.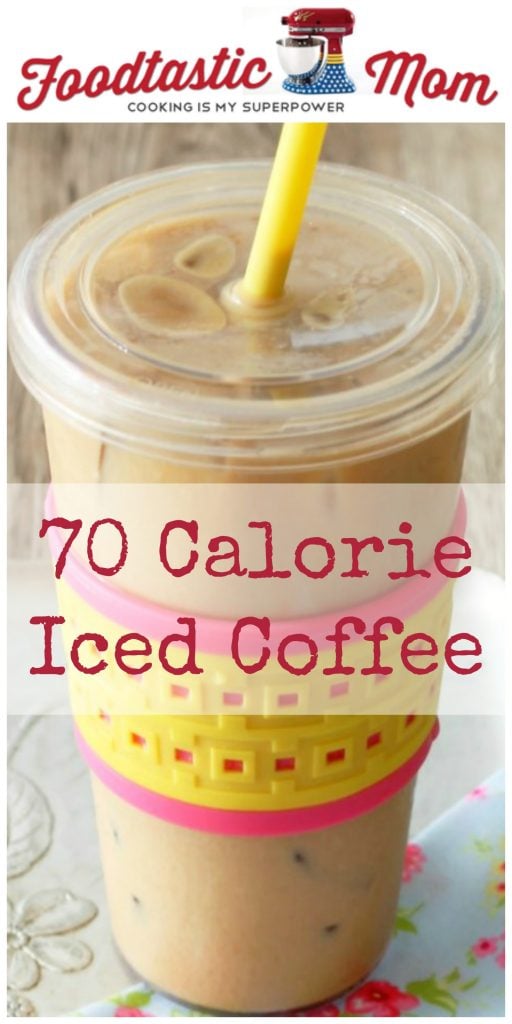 Seventy Calorie Iced Coffee
Ingredients
2

heaping tablespoons of finely ground coffee

I use Gevalia French Roast

dash of ground cinnamon

2

cups

cold water

ice

2

tablespoons

Coffee Mate Natural Bliss Hazelnut flavored coffee creamer
Instructions
In a french press, add the coffee, cinnamon and water. Place the lid on it and press down just enough so the coffee and cinnamon are fully submerged.

Store in the refrigerator over night.

In the morning, press the coffee and pour over ice. Add the 2 tablespoons of the Coffee Mate Natural Bliss Hazelnut creamer, stir and enjoy.