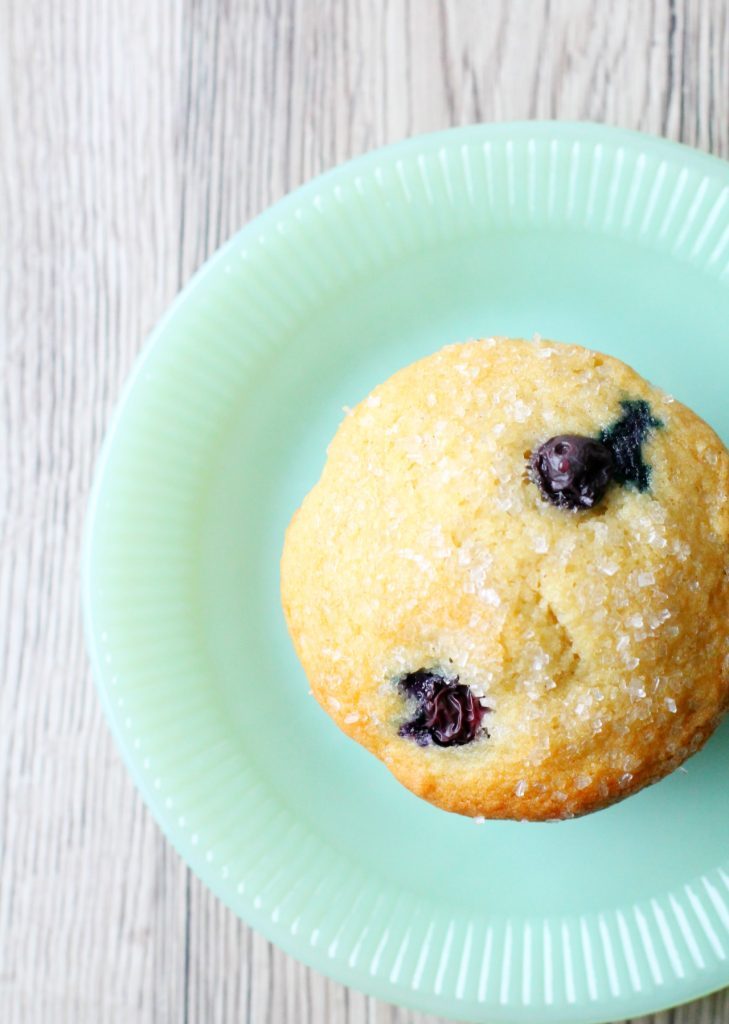 I've made a lot of muffins in my life. I've made a lot of blueberry muffins. Perfectly portioned, sweet little cakes that can pass for breakfast food. What is not to love? These right here are the best blueberry muffins you'll ever make, I promise!
Sometimes a muffin recipe just isn't that great. They are dry or flat as a pancake on top. They don't make enough or they're flavorless. I've found plenty of bad muffin recipes in my day too. Thankfully this is NOT one of them.
I found the original recipe HERE and I am in love. I added extra vanilla for flavor and used sparkling sugar instead of streusel (it saves a little time without sacrificing texture or flavor) on top. They bake up moist, sugary, and high on the top every time. My kids would eat these every morning for breakfast if they could. Try them and see!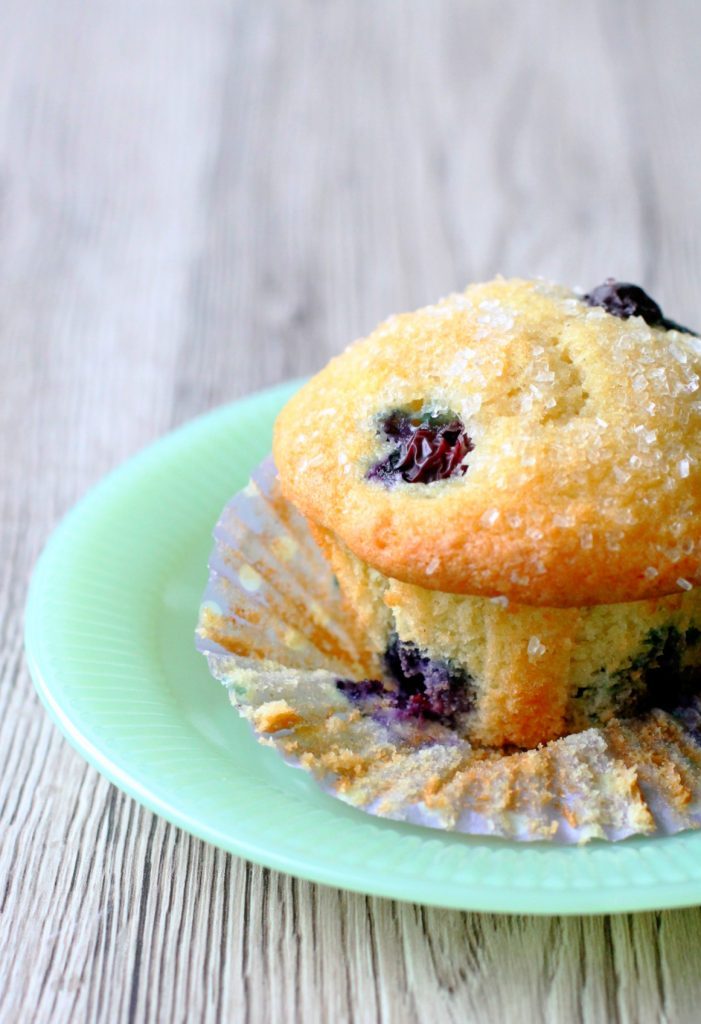 The Best Blueberry Muffins
Ingredients
2 1/2

c.

all-purpose flour

1

T.

baking powder

1

t.

baking soda

1/2

t.

salt

1/2

c.

8 tablespoons unsalted butter, melted

1

c.

granulated sugar

2

large eggs

1

c.

buttermilk

1

T.

vanilla extract

1 1/2

c.

fresh blueberries

3

T.

decorating

coarse sugar
Instructions
Preheat oven to 425 degrees. Line pans with 18 muffin cups.

In a large bowl, whisk together the flour, baking powder, baking soda and salt. In a separate bowl, whisk together the butter, sugar, eggs, buttermilk and vanilla.

Add the butter mixture to the flour mixture and fold with a spatula to combine. Add the blueberries and fold gently until mixed into the batter.

Fill each of the 18 muffin cups with about 1/4 cup of the batter.

Top each muffin with about 1/2 teaspoon of the coarse decorating sugar.

Bake at 425 degrees for 5 minutes. Rotate pans and reduce oven temperature to 375 degrees.

Bake for an additional 10 - 15 minutes, or until tops of muffins spring back when gently pressed with your finger.