Disclosure: This post is sponsored by Sweet Earth Natural Foods in conjunction with Blog Meets Brand and I have been compensated for my participation. All opinions are my own.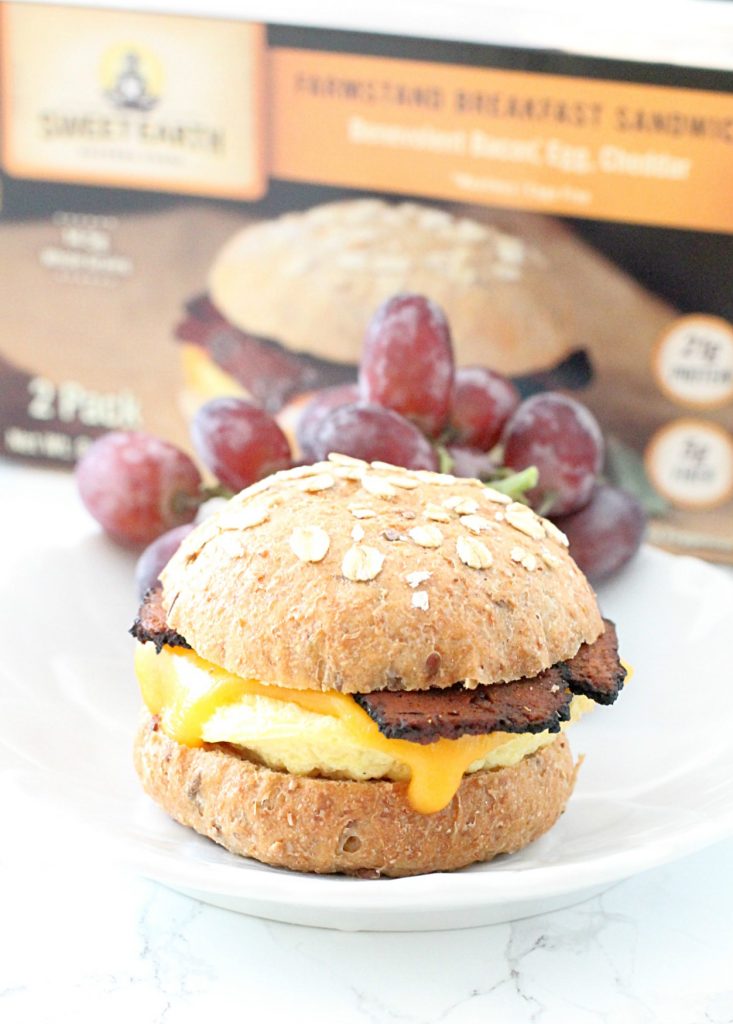 I am so excited about my Sweet Earth Breakfast Sandwich review! I'd discovered their breakfast burritos a few months back and have been indulging in them once or twice a week ever since. It seems surprising sometimes to use the word indulge in the same sentence as the word healthy so when offered the chance to officially review their breakfast sandwiches for the blog I jumped at the chance.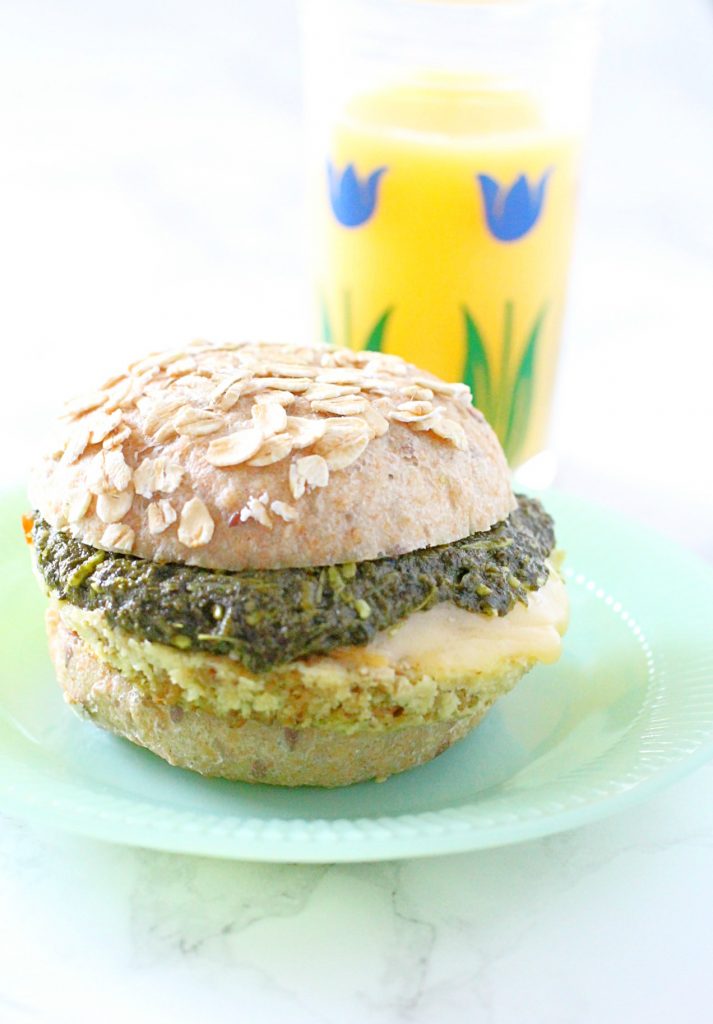 I am not vegan or vegetarian by any means (and you know this if you are a regular reader of my blog). However I am a big believer in balance and moderation and vegan and vegetarian meals definitely have their place in my diet. So finding convenient foods that are plant-packed and downright delicious makes me happy. If I can quickly microwave something that is going to balance my diet I am much more likely to actually stay balanced.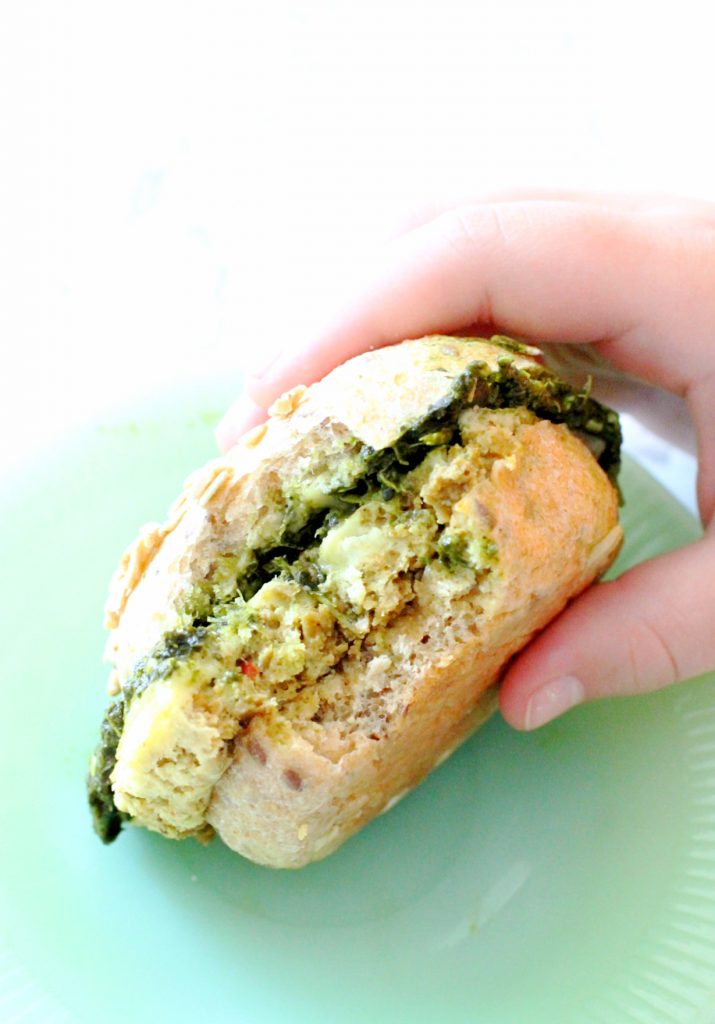 I was able to find two varieties of the Sweet Earth Breakfast Sandwiches at my local grocery store. Both my husband and I tried them and the verdict is that they both tasted better than we possibly could have expected. Out of the package they looked tasty and inviting (just like their picture). They heated up just like the package instructions said they would (just a minute and a half per sandwich). These sandwiches will most definitely get you out the door in a flash!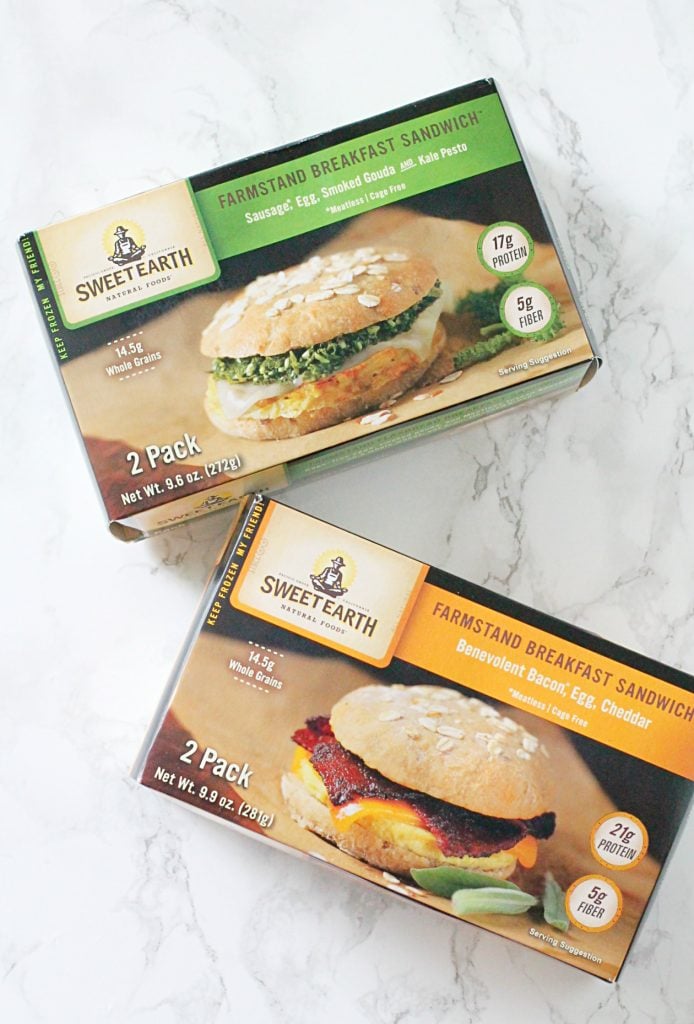 For overall tastiness, the meatless sausage, egg, gouda and kale pesto edged out the benevolent bacon variety. The garlicy flavor of the pesto was particularly enjoyable. I did not miss the sausage not being a meat-based sausage at all! However for neatness (like if you are planning to take a sandwich with you on your morning commute) the benevolent bacon edges out the sausage and kale pesto. And I think it's worth noting that I'm generally not a fan of meatless bacon but Sweet Earth does a really nice job with theirs. So the benevolent bacon came in a close second for us in terms of likability.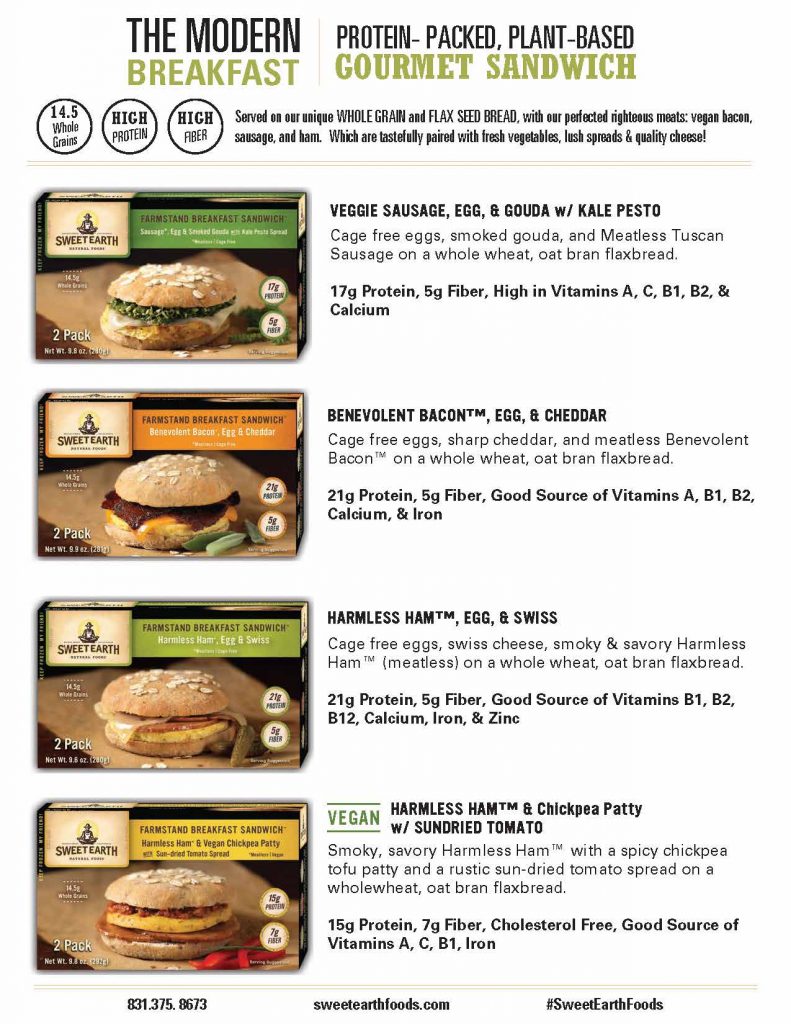 If you are looking for breakfasts that are fast and convenient plus packed with plant nutrition, fiber and protein, Sweet Earth is most definitely the brand for you. They have created exceptional food items that deserve to be shared. Be sure and click >>>HERE<<< to check for current offers on all Sweet Earth products in your area!