This shop has been compensated by Collective Bias, Inc. and its advertiser. All opinions are mine alone. #ShoutSolutions #CollectiveBias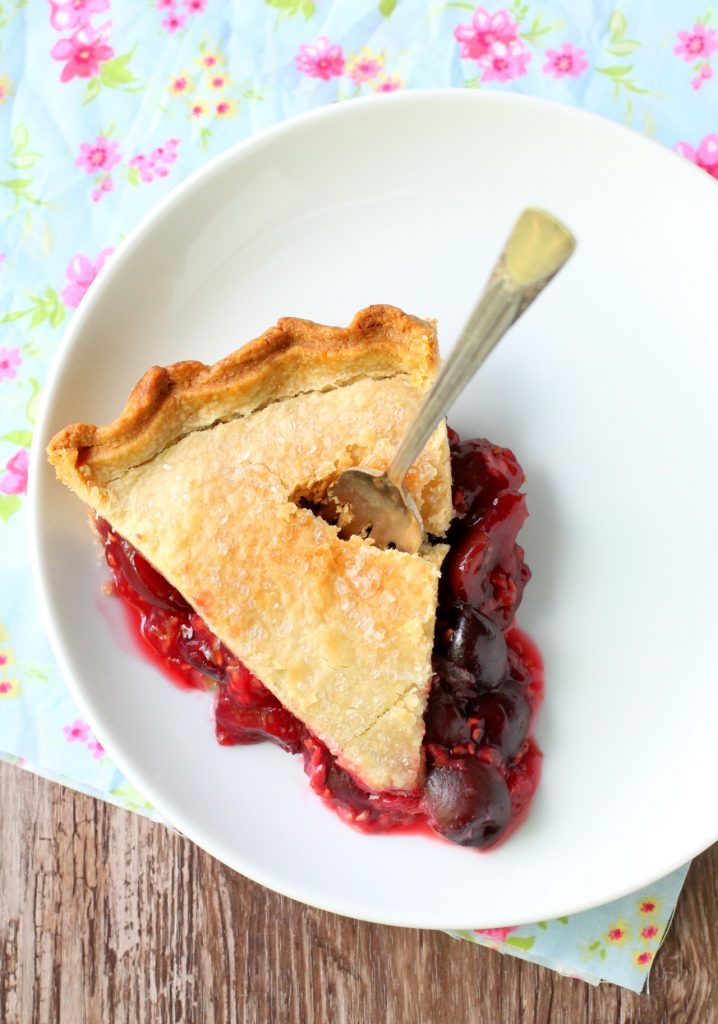 You can probably guess the best thing about baking a sweet cherry pie at home is eating it. But can you guess the worst thing? The stains! Cherries are brutal when it comes to staining my apron and counters. Their red juice seems to fly everywhere when they are being pitted and stirred into pie filling so I always have a bottle of Shout® Trigger Triple-Acting Stain Remover ready in my laundry room.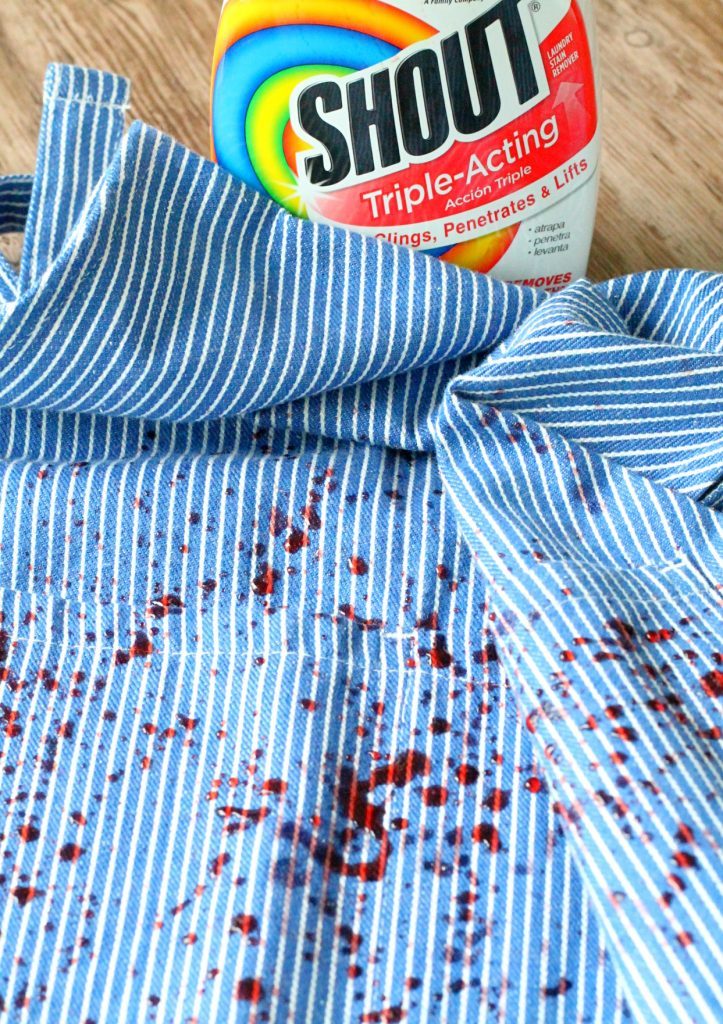 I haven't shared too many pie recipes on the blog and I really need to remedy that so I'm bringing you a recipe for sweet cherry pie today. It's filled with sweet cherries and a few tart red raspberries for extra flavor and juice. Because I didn't have enough of a mess on my hands already!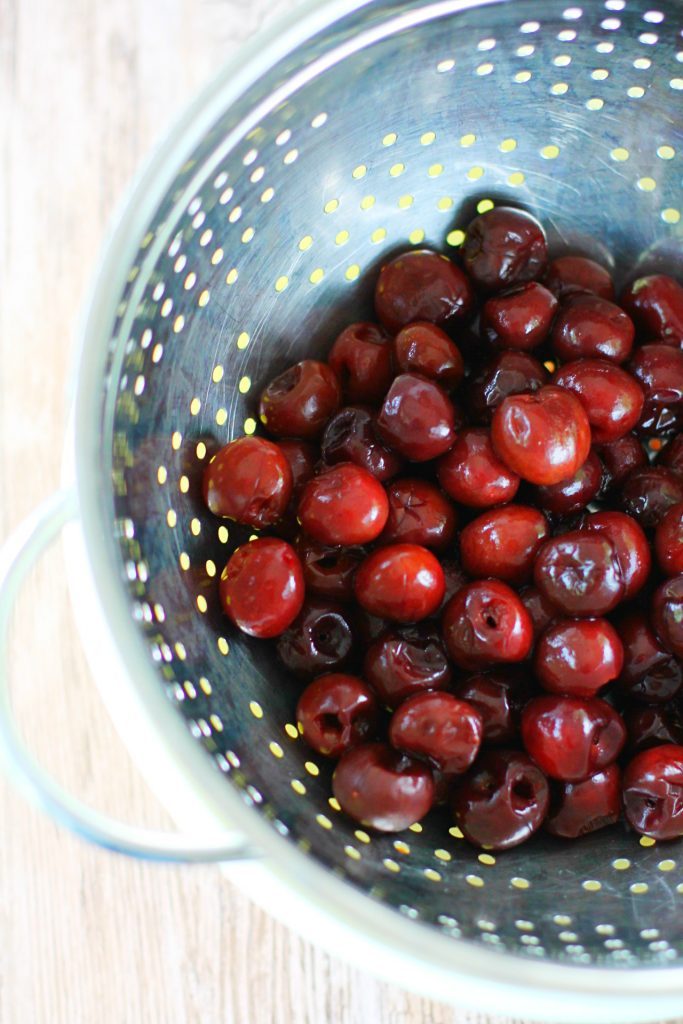 Who's pitted cherries before? When fresh bing cherries are in season there's nothing like them. The fresh ones aren't available yet here in Ohio but I still managed to make a mess. Cutting the cherries in half and crushing the raspberries made my apron look like I'd been butchering a large animal instead of working with juicy fruit. Beets are another notorious mess maker in my kitchen. Honestly I'm just messy in general when I'm creating in my kitchen and that's why I rely on Shout® Trigger Triple-Acting Stain Remover to help me keep my aprons and clothing stain-free.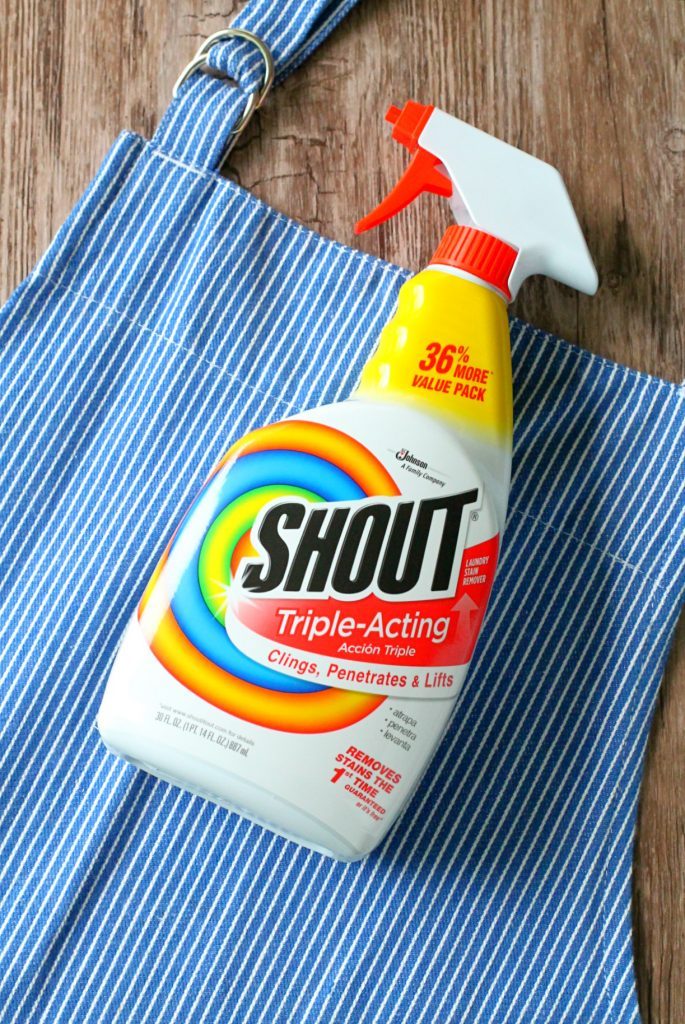 Shout® Trigger Triple-Acting Stain Remover has a triple-acting formula which clings, penetrates and lifts stains like cherry and raspberry juice right away in the washing machine. It's safe for colors like my blue apron and works in all water temperatures. And it's conveniently available in the laundry aisle at my Walmart.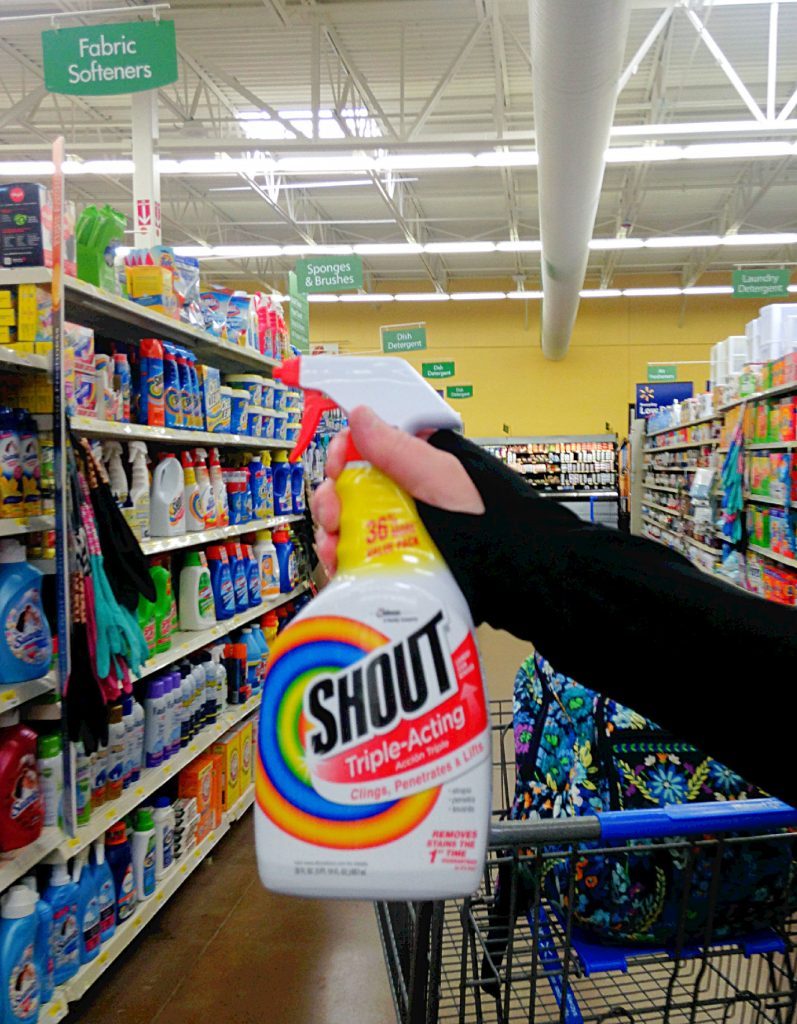 So I'm saying bye-bye cherry massacre stains, hello sweet cherry pie…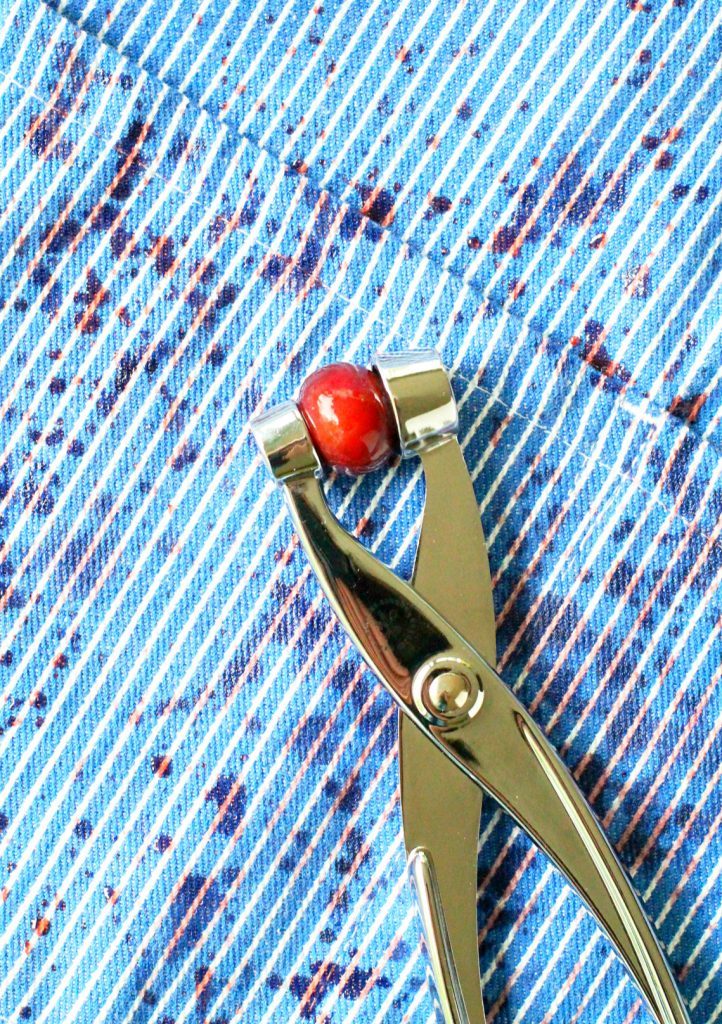 What are your worst stain challenges? Whatever they are Shout® Trigger is up to the challenge! Now MY next challenge is actually making that pie crust from scratch!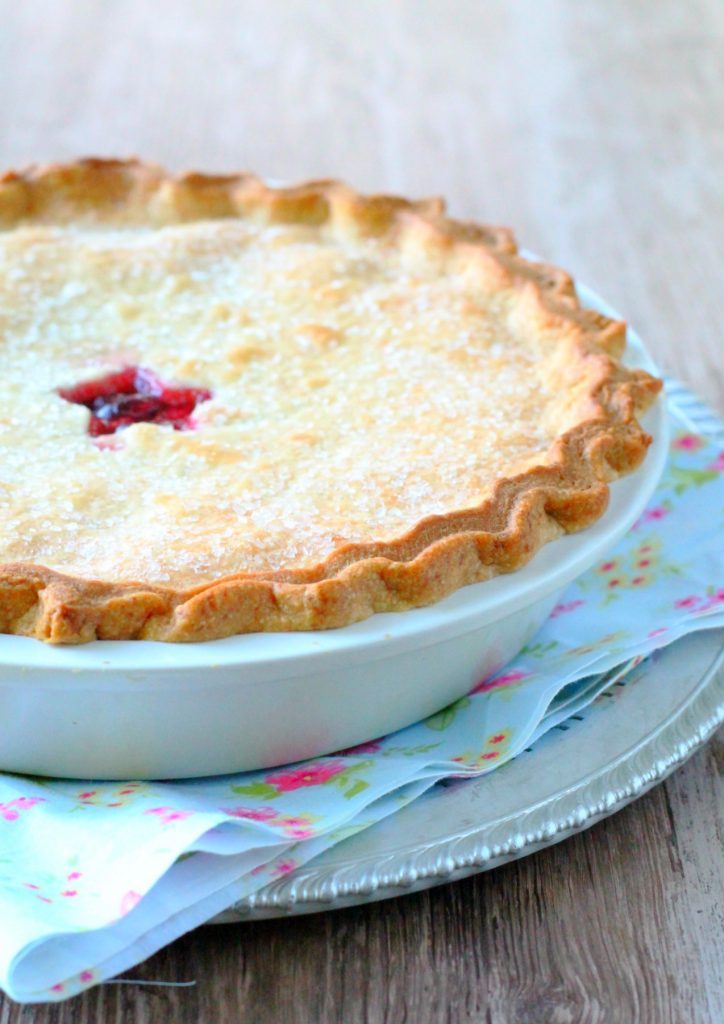 Sweet Cherry Pie
Ingredients
2

pie crusts

refrigerated or your favorite recipe

4

cups

sweet cherries

pitted and halved

1

cup

fresh red raspberries

crushed

3/4

cup

sugar

1/4

cup

corn starch

1

T.

fresh lemon juice
Instructions
Preheat oven to 400 degrees.

Line a 9" pie plate with one of the pie crust.

In a large bowl, mix together the cherries, crushed raspberries, sugar, corn starch and lemon juice. Pour the cherry mixture into the pie crust.

Top the cherry mixture with the second pie crust. Trim the excess crust and flute the edges to seal. Cut a decorative shape into the middle of the pie so steam can escape.

Bake the pie on the middle rack of the oven at 400 degrees for 20 minutes. Reduce the heat to 375 degrees (without opening the oven door) and continue baking the pie for 30 - 35 minutes, or until the top crust is golden brown.

Allow the pie to cool for 3 hours before cutting and serving.