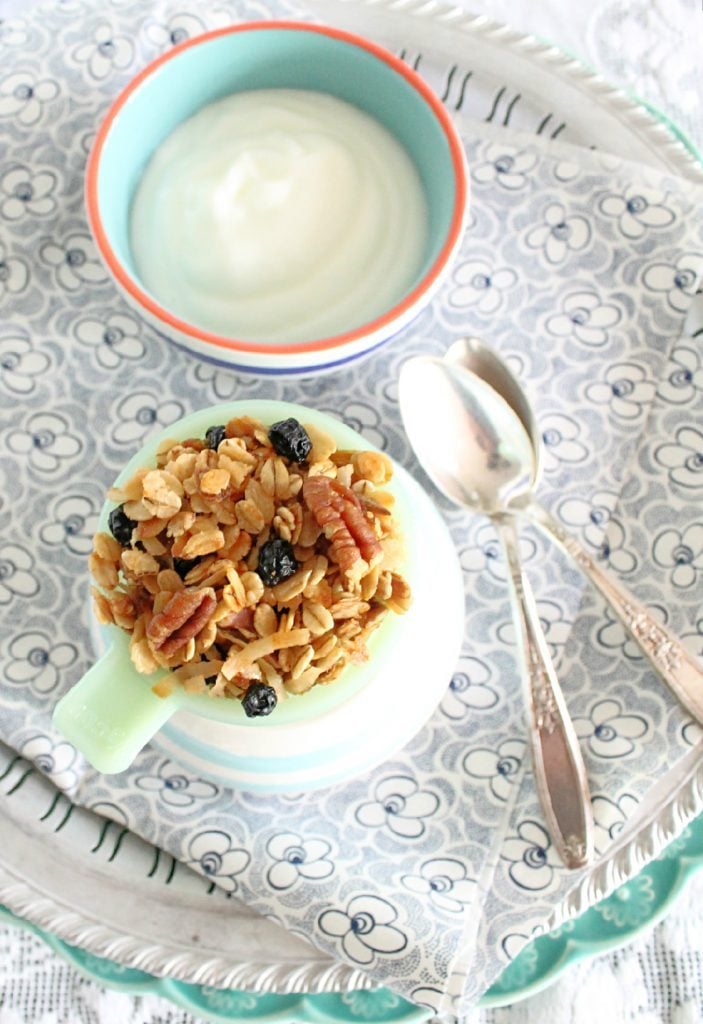 Stonewall Resort (click HERE to visit their website) is located in Roanoke, West Virginia. It's 1,900 acres of outdoor adventure along Stonewall Jackson Lake. My husband, son, daughter and I kayaked on the lake, hiked a 2.5 mile trail around the lake, biked, swam, hot tubbed and roasted marshmallows for s'mores at their beautiful outdoor fire pit. We were accompanied by some family friends (also a husband and wife with two children) and really had a fun week away!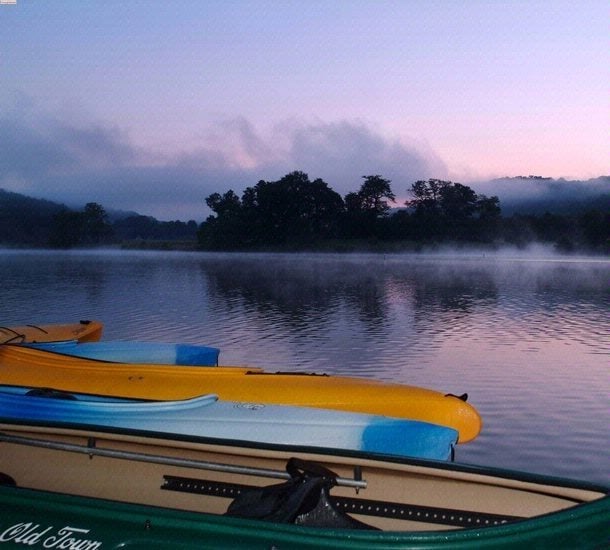 Stonewall Jackson Lake, picture courtesy Stonewall Resort
My blogging takeaway from our trip was their house made granola. It was quite delicious, and I actually ate it atop a warm Belgium waffle one morning at their breakfast buffet. Click HERE for pictures of our trip (including one of that waffle) on my personal Instagram account.
Stonewall provides the recipe for this granola and that is the first thing I came home and made. I love it when I can take a little piece of an enjoyable vacation home with us, especially in the form of food.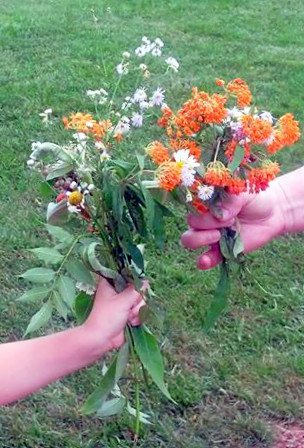 Wildflowers picked on our hike at Stonewall Resort
While their recipe calls for melted butter and trust me is delicious, a healthier substitute would be coconut oil. By replacing the butter with coconut oil and serving the granola atop a dairy-free yogurt or with a little dairy-free milk poured over it, this recipe easily becomes vegan. I know that is a factor for many people, whether for health, allergy or just general lifestyle needs, so I wanted to be sure and mention.
Also, the original Stonewall Resort granola calls for dried cranberries, which I'll be using in the fall. But for now, dried blueberries seemed like the best idea. This was my breakfast this morning and it made me happy.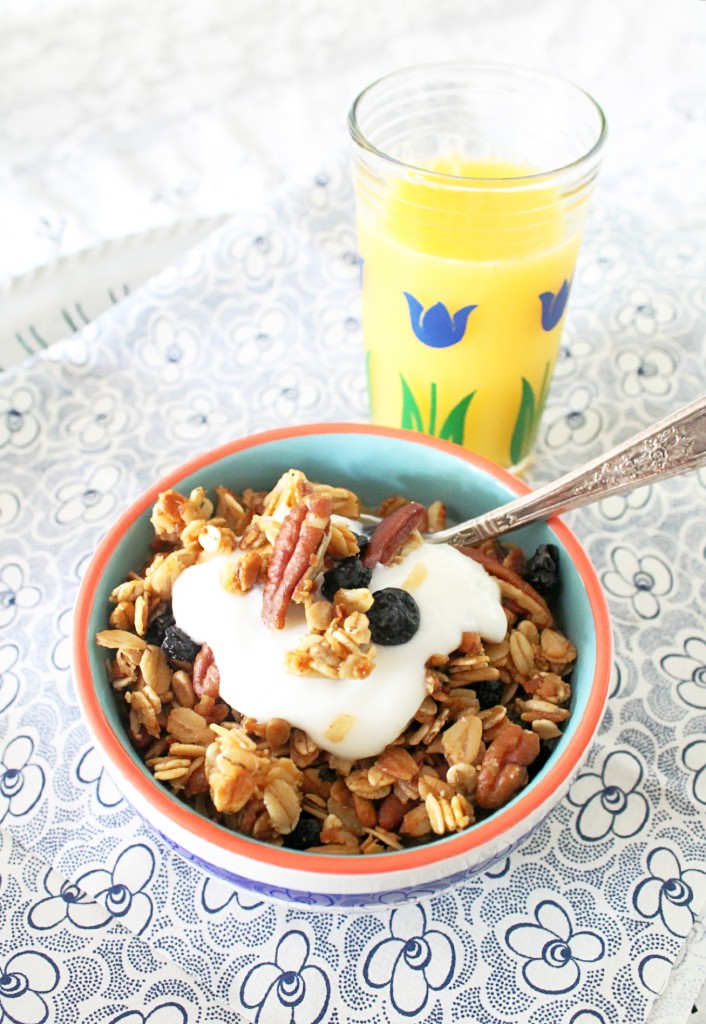 Stonewall Resort Granola
Ingredients
1/4

c.

unsalted butter

or substitute coconut oil

1/4

c.

light brown sugar

1/4

c.

honey

1/2

t.

vanilla

1

c.

old-fashioned oats

1

c.

barley

1/3

c.

sunflower seeds

1/3

c.

flaked coconut

1/3

c.

pecans

coarsely chopped

1/2

t.

sea salt

1/3

c.

dried blueberries

or cranberries or cherries
Instructions
Melt the butter (or coconut oil) in heavy-bottomed stock pot over medium heat. Whisk in the brown sugar, honey and vanilla. In a large bowl, stir together the oats, barley, sunflower seeds, coconut, pecans and salt.

Reduce heat to medium-low and stir in the granola until well-coated with butter (or coconut oil) mixture. Cook, stirring occasionally, until granola is beginning to brown, about 15 - 20 minutes.

Remove from heat and allow to cool completely. Once granola is cooled, stir to break up large chunks. Add the dried fruit and store in an air-tight container for up to 5 days.