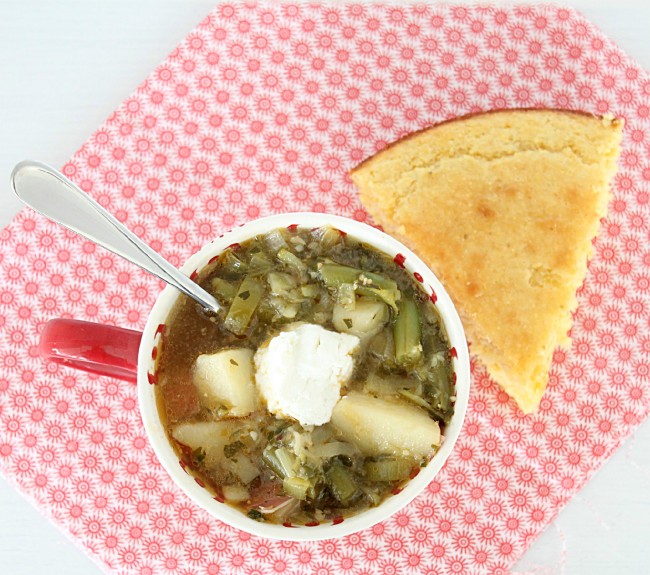 My weekend consisted of lots of cooking, though none for the blog until today. Tom and I volunteered for a swim team job Saturday morning and had a wedding to attend that same evening. In between, I baked a batch of THESE scones. Some were part of a birthday gift for my mom. Some were for our house guests on Sunday. I also cooked up THIS sauce, THIS bread and THIS dessert for our Sunday dinner with our friends. It was a full but fun weekend.
And then this morning, I awoke to all our daffodils topped with a healthy coating of April snow. This really bummed me out because we have a LOT of daffodils, and it's the one time of year when our house can be filled with fresh-cut flowers… because they are free! Looks like this season, I got one short week of my flowers, and that will be it. Oh well.
To cheer myself up, I decided to make a soup filled with spring vegetables and a sunny yellow corn bread to go with it. I discovered THIS dukkah spice (which is apparently Egyptian in origin) at Trader Joe's a few weeks ago and I just love it. I use it on whole grain bagels with hummus, and I've used it as a dip with olive oil. This soup recipe is based on the one I found HERE at Bev Cooks. I decided to mix in my dukkah with the fresh parsley and lemon juice I stirred in the soup at the end and it is SO good! But, if you don't happen to have dukkah on-hand, this soup can certainly be made without it, as the original recipe does not require it as an ingredient.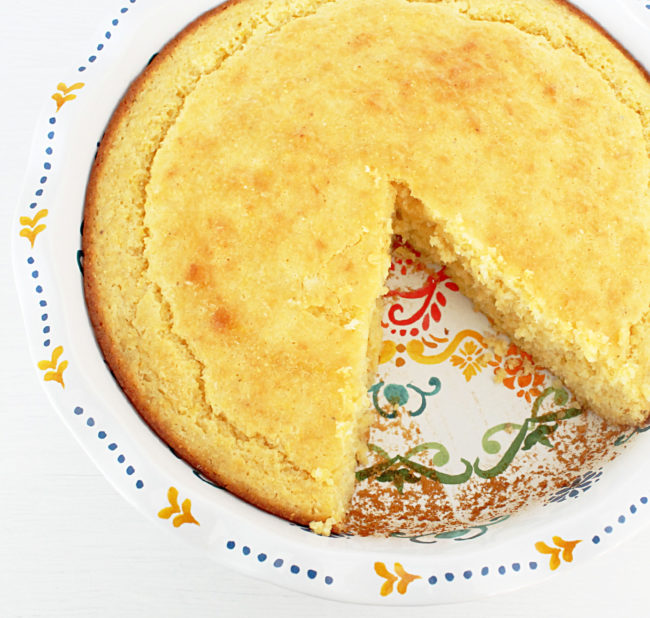 I used this particular corn bread recipe, found HERE, because A. I wanted an excuse to photograph my new pie plate on the blog, and B. because I had buttermilk in the refrigerator, leftover from making my scones. I would say in terms of buttermilk, if you are going to use it, you might as well splurge on the "good" stuff. As in, old-fashioned, full-fat, with yellow flakes floating in it. The end result of your baked goods you use it in are will be much superior. At least, that has been my experience as of late.
This meal is delicious and almost, ALMOST made up for my rude awakening to the snow this morning. Enjoy!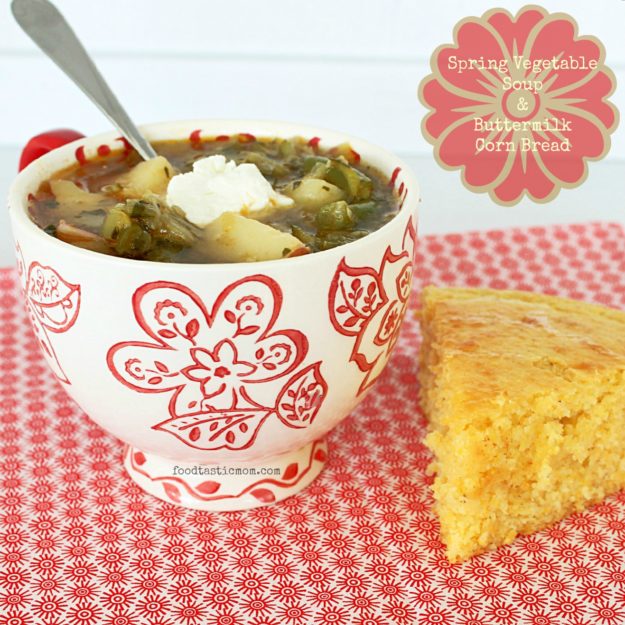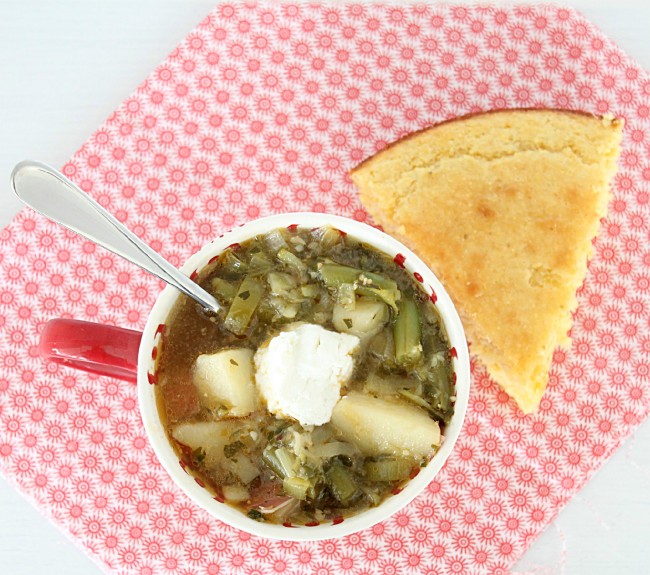 Spring Vegetable Soup
2014-04-15 14:33:43
Ingredients
3 T. extra virgin olive oil
2 leeks, white and green parts only
5 garlic cloves, minced
6 cups vegetable stock
15 baby red skinned potatoes
1/2 pound green beans, trimmed and halved
1 zucchini, shredded
1 c. fresh flat-leaf parsley
2 T. dukkah
zest of one lemon
juice of 1/2 lemon
salt and pepper
goat cheese for serving
Instructions
Prepare all your vegetables first.
Cut the stem ends and stalky green tops off the leeks. Cut in half lengthwise, then slice in 1/2-inch pieces. Place all in a large bowl and fill with cold water. Allow leeks to float to the top, then drain water through a colander down the sink drain. Repeat soaking and draining two more times to be sure and clean away all the sand and dirt from the leeks. Set leeks aside.
Wash potatoes very well and cut into 1/2-inch slices. Set aside.
Wash green beans, remove the stem ends and snap in half. Set aside.
Wash the zucchini and shred over a clean bowl. You can combine the green beans and zucchini in the same bowl as they will go into soup at the same time.
In a large pot, heat the olive oil over medium heat. Add the leeks, season with salt and pepper, and saute, stirring occasionally, for about 8 minutes.
Add the garlic and cook for about 1 minute, until fragrant.
Add the potatoes and broth. Season the soup again with some salt. Bring soup to a simmer. Allow to simmer for about 15 minutes, until potatoes are starting to get nice and tender.
Stir in the green beans and zucchini and allow to simmer another 8 minutes.
Meanwhile, finely chop the parsley. Mix in the lemon zest, dukkah and lemon juice.
Once the soup has finished cooking, season with salt to taste and stir in the parsley and dukkah mixture.
Serve soup topped with goat cheese.
Adapted from Bev Cooks
Foodtastic Mom https://www.foodtasticmom.com/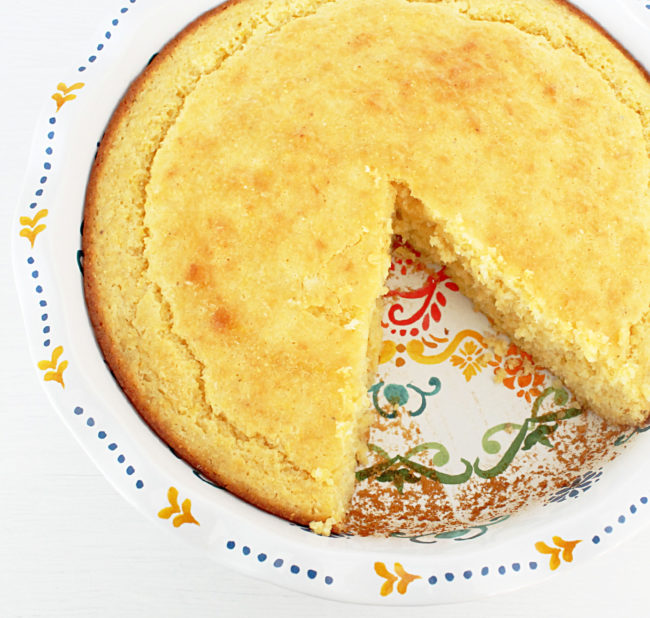 Buttermilk Corn Bread
2014-04-15 14:37:19
Ingredients
1 c. all-purpose flour
1 c. fine-ground yellow cornmeal
1/4 c. sugar
1 T. baking powder
1/2 t. salt
2 large eggs
1 c. buttermilk
4 T. unsalted butter, melted and cooled a bit
Honey
Instructions
Preheat oven to 400 degrees.
Combine flour, cornmeal, sugar, baking powder and salt in a large bowl.
In a smaller bowl, whisk together the buttermilk, eggs and butter. Pour the wet ingredients into the dry ingredients and stir until no streaks of flour remain.
Spray a 9-inch pie plate with cooking spray and pour the batter into the pie plate, smoothing the top.
Bake for 25 minutes, or until golden brown around the edges and a cake tester comes out clean.
Drizzle with honey as soon as the corn bread comes out of the oven.
Adapted from Butter Me Up
Foodtastic Mom https://www.foodtasticmom.com/