I am partnering with Sweet'N Low® Zero Calorie Sweetener and Social Stars each month (June through December) of this year to bring you a low-calorie, tasty beverage recipe. As always, all opinions are my own. #donthestitaste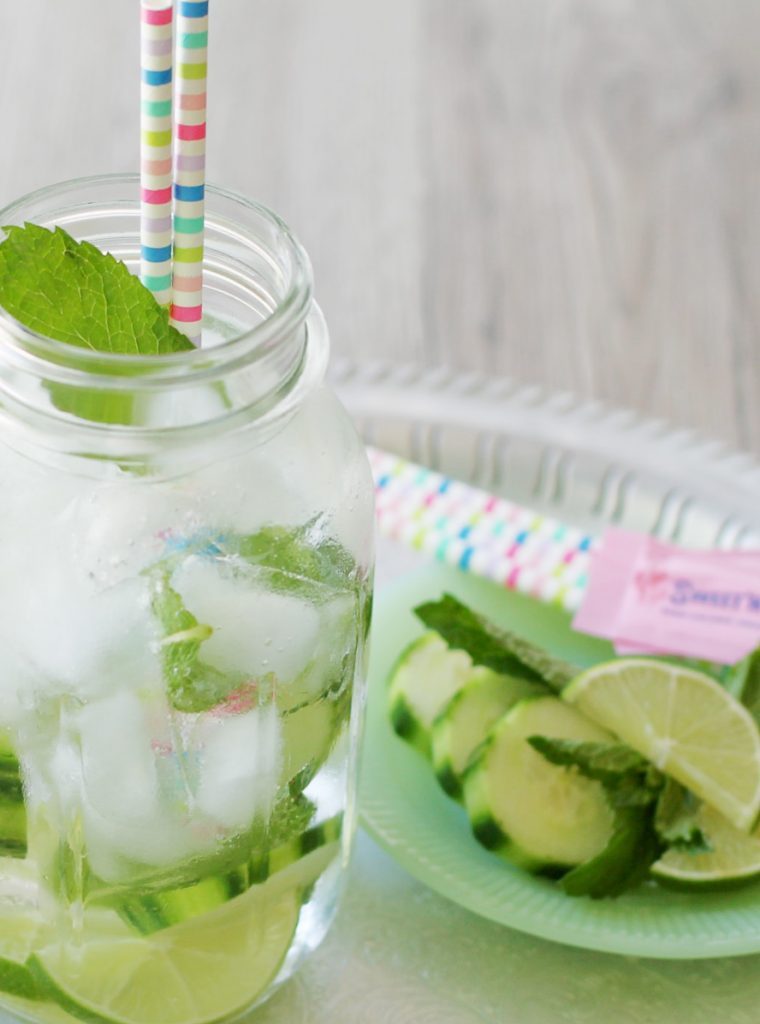 How do you stay hydrated on these last hot summer nights? Are you like me and want to drink more than you eat on a humid evening? I'm a voracious water drinker. I carry my water bottle with me everywhere I go. Usually it's just plain iced water, but sometimes I'll mix some cold-brewed, unsweetened tea with it, or flavor it with some fresh citrus. So when Sweet'N Low® asked me to create a Summer Mock-tail, sparkling water was a good place to start for me!
Fresh cucumber, lime and mint infuse this sparkling water immediately with vibrant flavor. This is a "cocktail" you'd be served at a SPA. And a packet of Sweet'N Low® Zero Calorie Sweetener provides just enough sweetness to feel like you are drinking a high-end, bottled soda. But with ZERO calories. This mock-tail is healthy and hydrating like water but is feels fancy enough to serve to guests.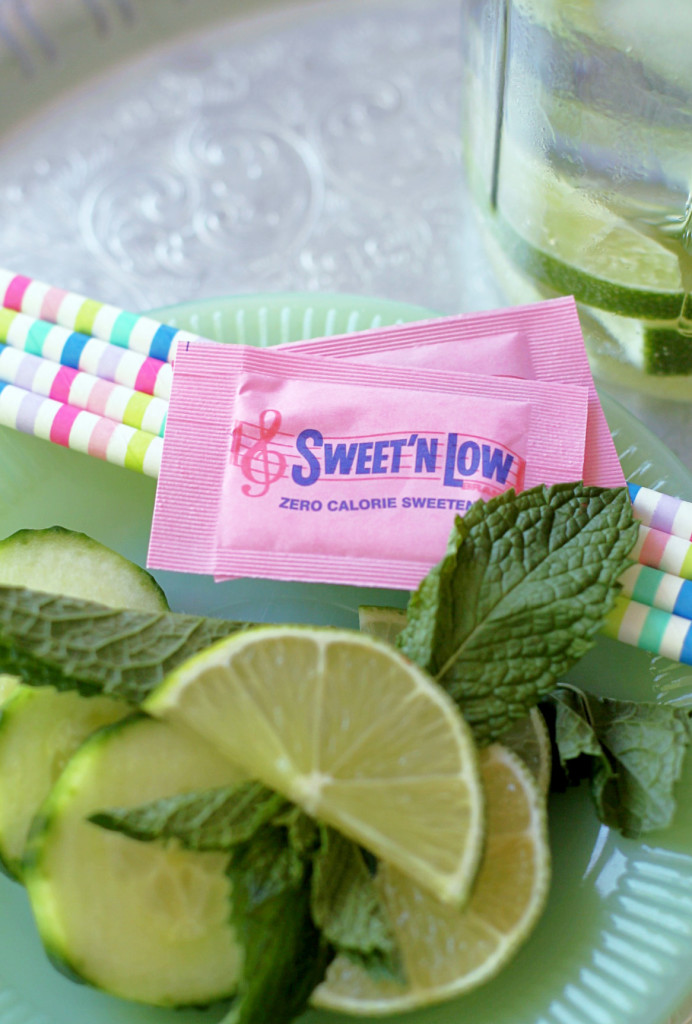 I bought a popular food magazine recently and it had a pull-out insert with 50 homemade soda recipes. They all sounded so fresh and yummy, but most of them called for a whole cup of sugar (for just a few servings). If you've been reading my blog for a while, you know I am not anti-sugar or anything like that. However, beverages are a category where it's pretty simple to cut calories. Drinking water and tasty low or no-calorie drinks all day and into the evening makes me feel better and more energized.
What about you? Do you agree with my philosophy? Do you try and cut calories in your beverage choices whenever you can? If you are looking for a hydrating yet fun drink, I highly recommend giving my Sparkling Spa Mock-tail a try! Be sure and Pin the recipe for reference.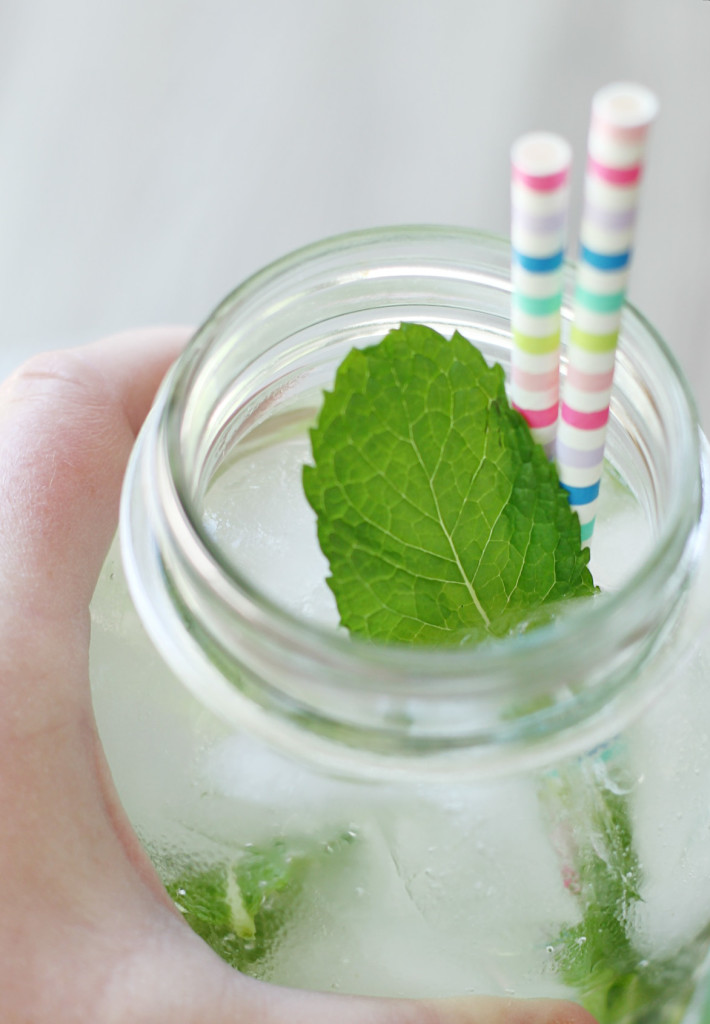 Sparkling Spa Mock-tail
Ingredients
24

oz.

sparkling water

5

slices

English cucumber

3

slices

lime

4

fresh mint leaves

1

pink packet Sweet'N Low® Zero Calorie Sweetener

ice
Instructions
Open the packet of Sweet'N Low® Zero Calorie Sweetener and pour into a large glass or Mason jar. Top with the 24 ounces of sparkling water.

Add the cucumber and lime slices, mint leaves and plenty of ice.

Serve immediately.