This post is sponsored by Mirum Shopper. As always all opinions are mine alone.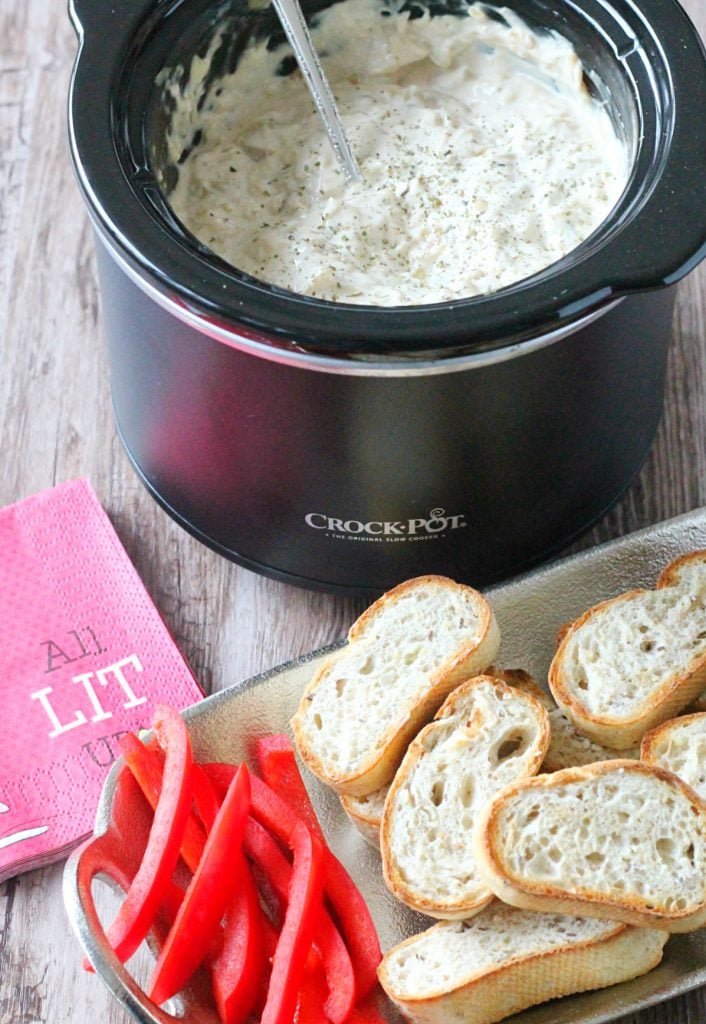 This slow cooker hot golden artichoke dip feels a little bit retro to me and I love that feeling at the holidays. I dig out my Grandma's cookie and roll recipes and some of my Mom's casserole recipes to help with that nostalgic feeling as my little of family of four unpacks our Christmas tree ornaments, sharing memories as we go. We are otherwise not a picture perfect Norman Rockwell family. We are as real as it gets. But something about warm, white Christmas lights makes the brain go all happy and fuzzy for a bit.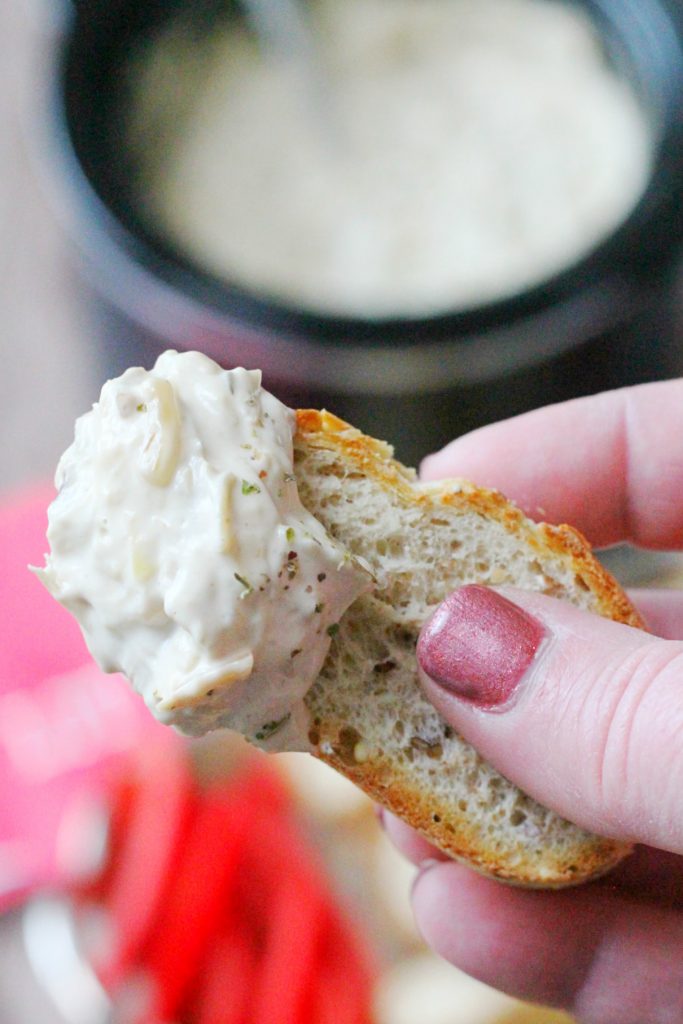 Artichoke Dip has long been a favorite though usually I bake mine in the oven. I decided to do a short video to show just how simple this 5-ingredient slow cooker recipe is. Also I think cooked spinach would be a tasty addition to this dip plus it would add some festive color. I didn't add it because my husband detests cooked spinach and it really is delicious just as it is!
This recipe reminds me why convenience foods exist. Many taste really good and the holidays makes them a necessity even for a food blogger like me. Actually especially for a food blogger like me because the holidays are some of our busiest months all year. And this year my kitchen decided to wreak some havoc on me as well. You can read more about that HERE.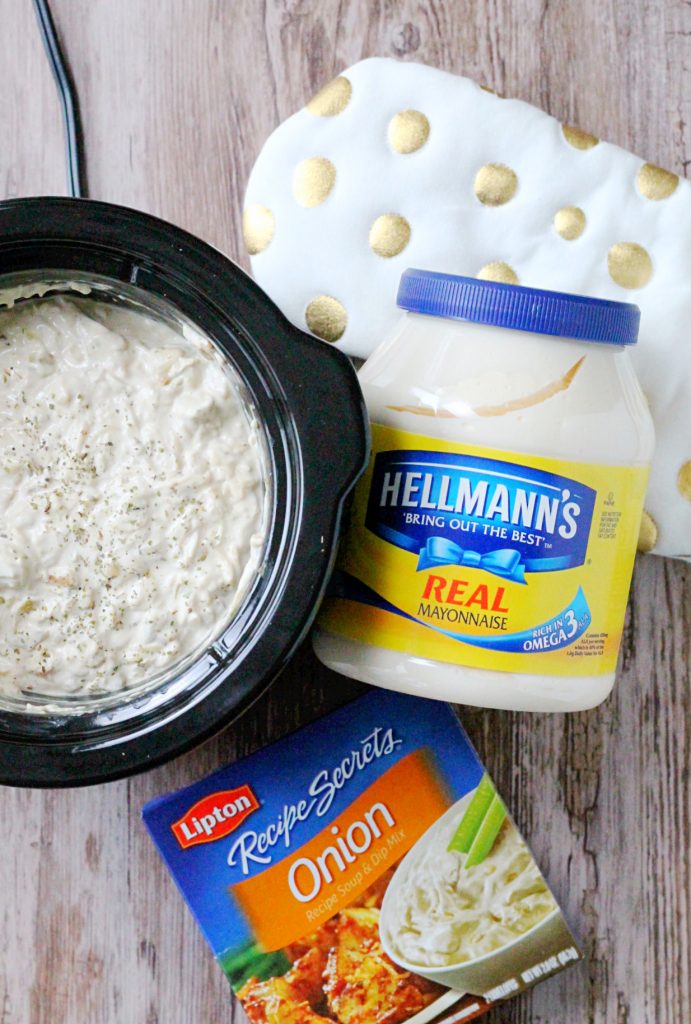 Celebrate Holiday Meals with Sam's Club
This Slow Cooker Hot Golden Artichoke Dip is thanks to a recipe from Sam's Club at their Celebrate Meals Unilever Brands-Food Hub.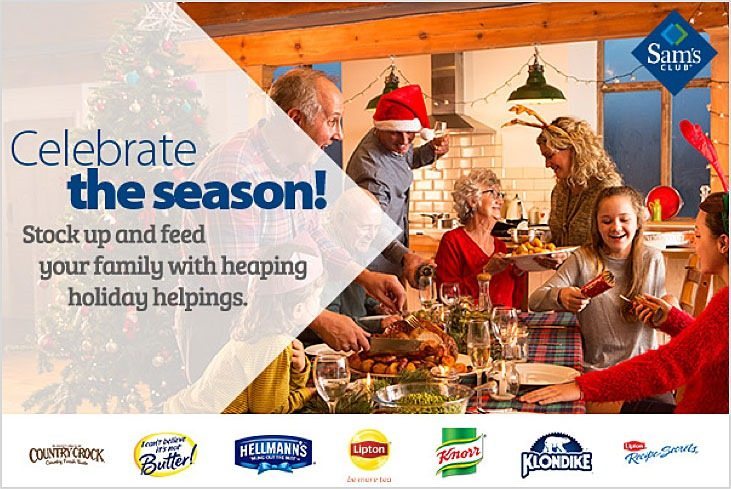 In addition to holiday recipe inspiration with all your favorite Unilever brands, the Sam's Club Food Hub can save you time. Just pick your recipe and then click on "Buy Now" to order your food items. For example this artichoke dip features both Hellmann's® Mayonnaise and Lipton® Recipe Secrets® Golden Onion Soup Mix. After ordering you have the option of getting your items shipped to you or picking them up at your local Sam's Club. I don't know about you but convenience is part of what keeps those happy memories flowing for me in December!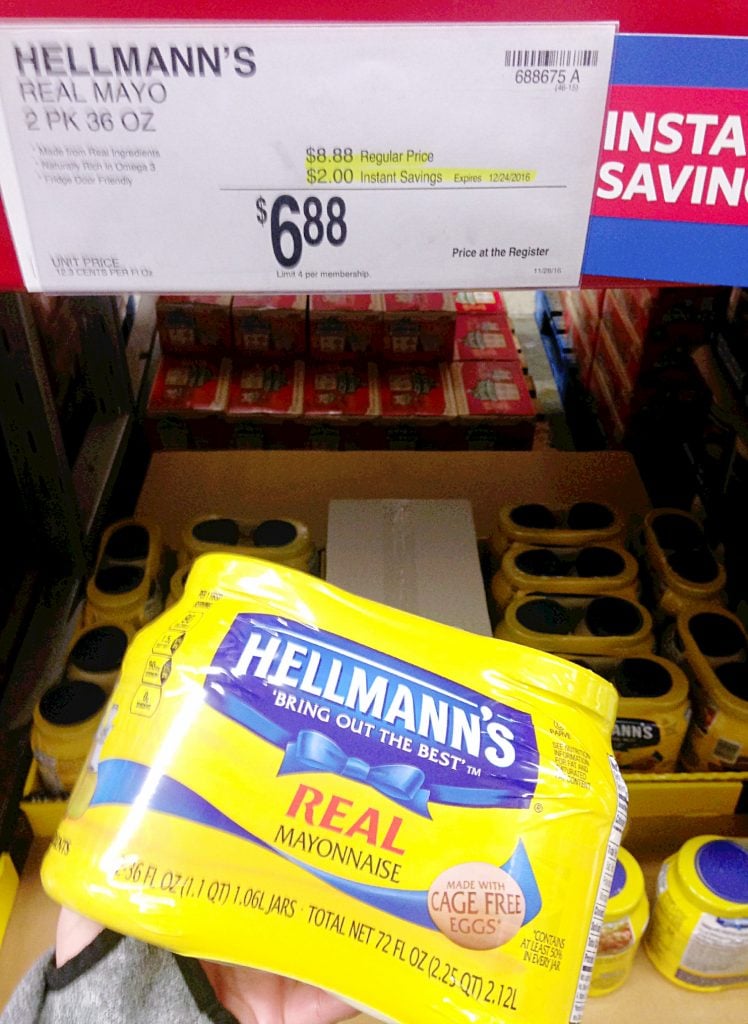 Beyond this artichoke dip I'm going to be trying the Shrimp Scampi Bites and Sangria Tea. Food is such a focus of the holidays too. What are some of YOUR favorite foods to indulge in or recipes to make during the holidays? Tell me in the comments below!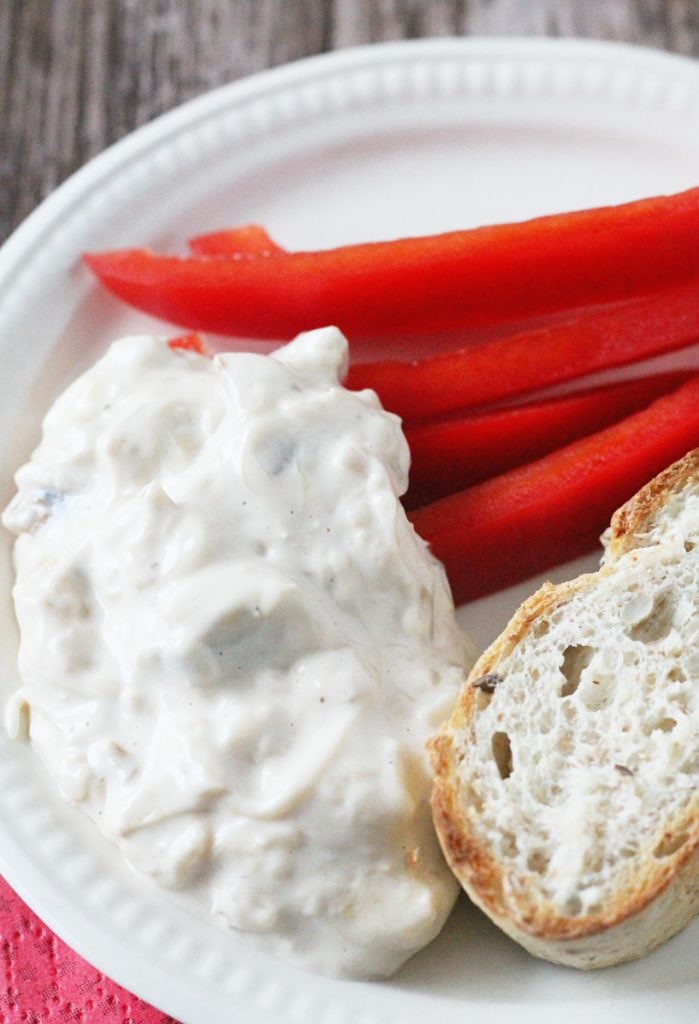 Slow Cooker Hot Golden Artichoke Dip
Ingredients
1

c.

Hellmann's® Real Mayonnaise

1

c.

sour cream

1

envelope Lipton® Recipe Secrets® Golden Onion Soup Mix

1

c.

4 oz. Swiss cheese, shredded

2

7.5 oz. jars marinated artichoke hearts
Instructions
Drain and chop the artichoke hearts.

In a 1.5 quart slow cooker combine the mayonnaise, sour cream, Lipton® Onion Soup, Swiss cheese and drained and chopped artichoke hearts. Mix well to combine.

Heat in a slow cooker on high heat until hot, about 2 hours.

Serve with red pepper strips and toasted multi-grain baguette slices.