My decision is completely personal but I hope my experience will help you with how to sell sterling silver.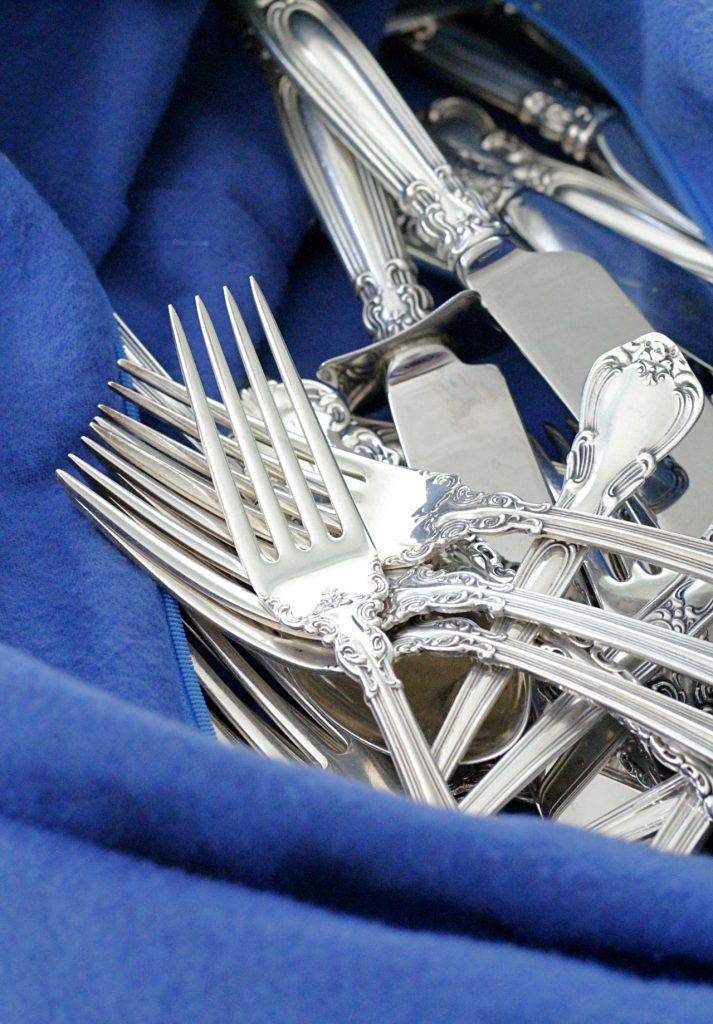 I never wanted sterling silver flatware. My mom never owned a set. My grandma never owned a set. But somehow when I registered for my wedding 16+ years ago I got talked into registering for eight place settings of sterling silver.
I used my pretty silver (and it is pretty, I am not judging my friends for whom silver is still a priority) once or maybe twice per year in all those years. I didn't polish it. I didn't even own a proper "container" for it. Those sterling silver forks, knives and spoons got thrown into a felt bag after the holiday meal and dropped in a drawer. Totally forgotten.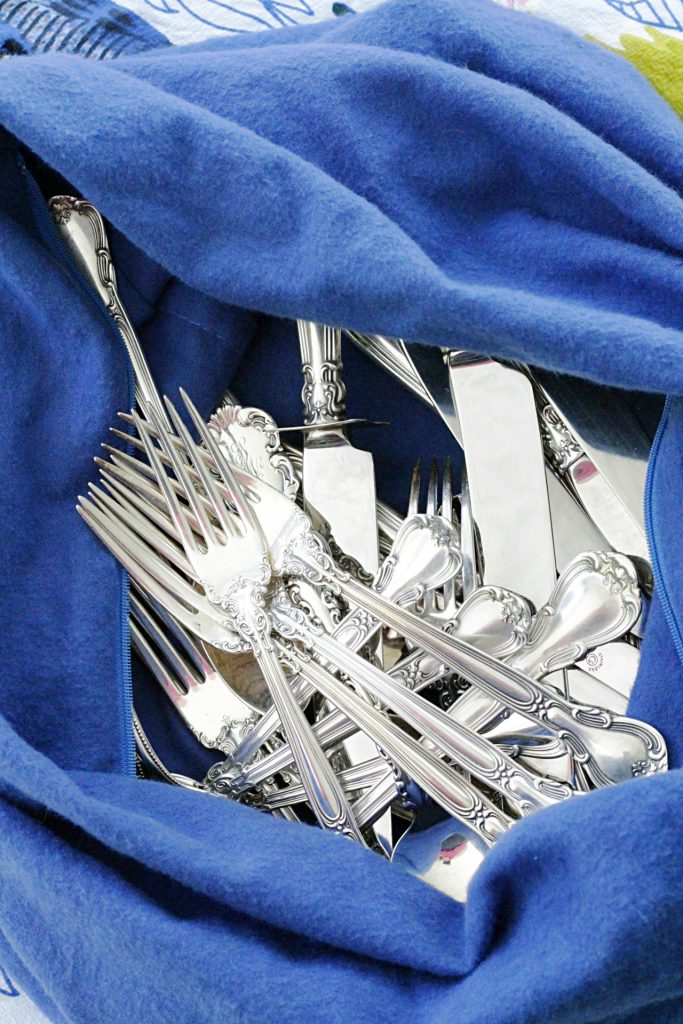 This might seem an odd thing to post about on a food blog. But what else is sterling silver for than to deliver food to our mouths? You know what I want? Pretty Anthropologie dishes and flatware. Actually more than that what I want is a clutter free house so I'm free to enjoy experiences and travel with my kids and husband. That's what I really want.
I read that book by Marie Kondo – "The Life Changing Magic of Tidying Up" – a few years ago and totally took it to heart. My drawers have become my most recent focus and guess what? My sterling silver brought me absolutely zero joy.
So here's what I found:
On-line smelters want enormous quantities of silver. They may offer a good price but likely a single home owner can't ever consider this as a viable selling option
My local gold and sliver buyer provided a safe and trustworthy solution
Each piece is weighed
Currently sterling silver is selling for $7.25 an ounce. 999 silver sells for $17 and change an ounce.
Knives are purchased but only weigh .25 ounce for a butter knife and .33 ounce for a dinner knife because the blades are stainless steel. In other words, the bulk of their weight is not sterling silver
Candle sticks are often just coated in silver (the centers are beeswax or some other cheap material) but they will still be purchased
Eight place settings of sterling silver plus a few serving pieces, two sets of candlesticks and a set of salt and pepper shakers yielded $475