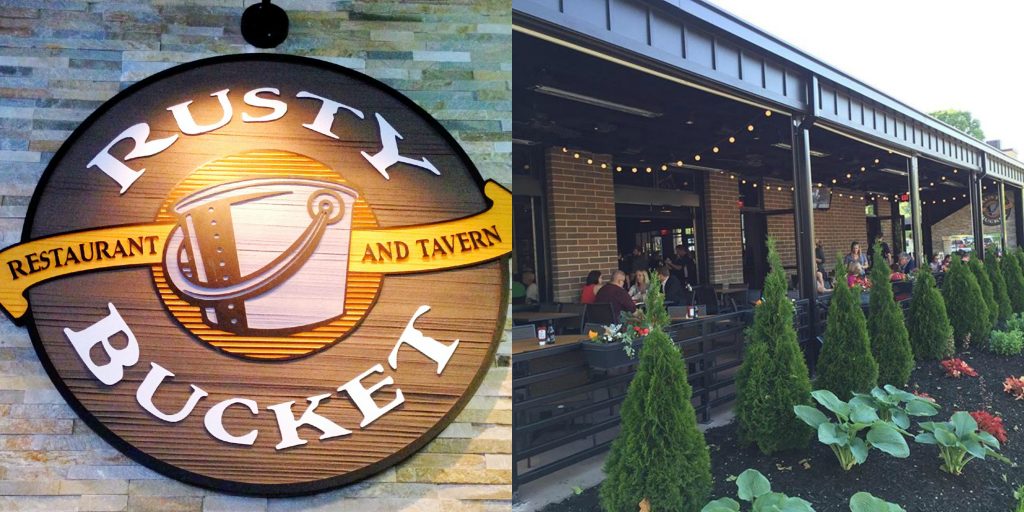 I have a Rusty Bucket gift card giveaway for you today! I love it when I get to preview the fabulous food and drink at a new location plus get to give you a chance to experience it for yourself. We have three Rusty Buckets in my city of Cincinnati, Ohio. The newest one has been open for almost a year at the new Liberty Center outdoor shopping area. If you haven't visited Liberty Center there's a great review of all it has to offer HERE.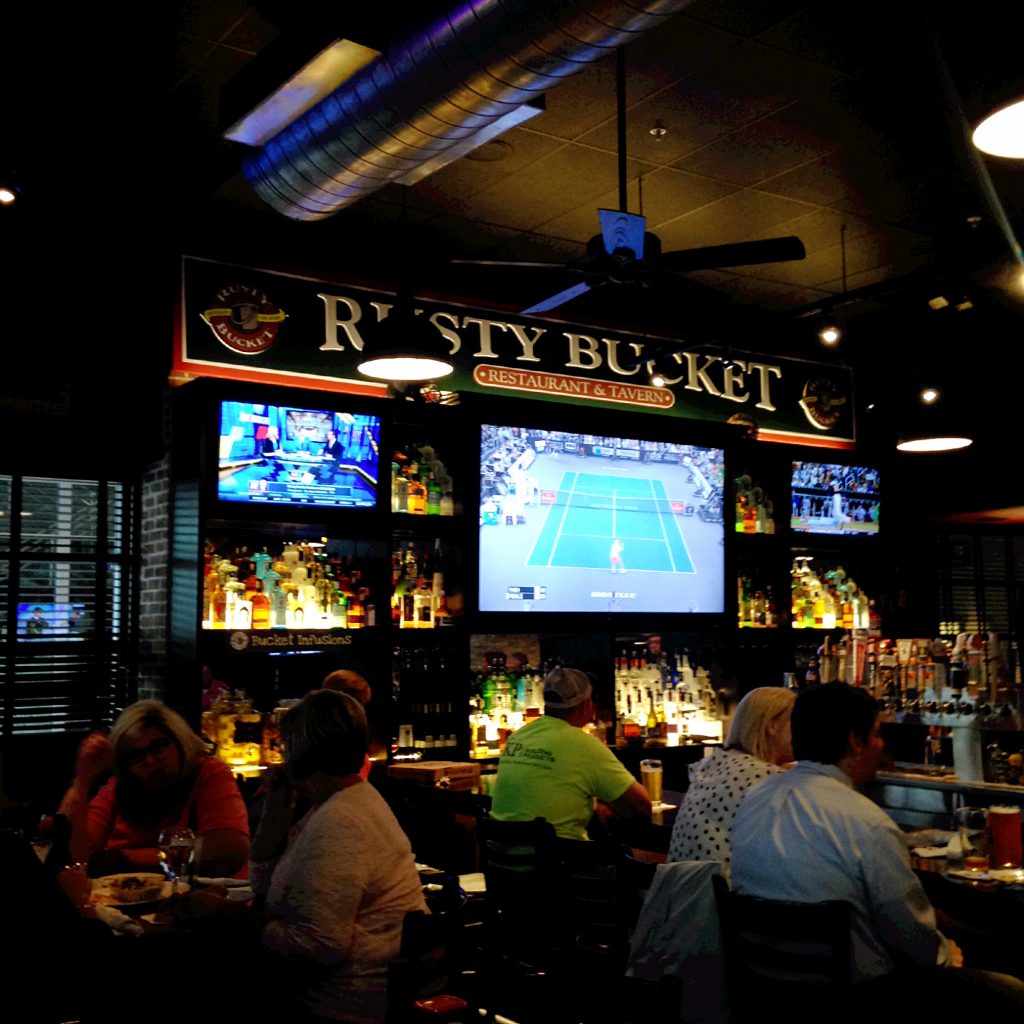 Rusty Bucket isn't your typical tavern. The answer is always yes from the kitchen, even if you don't see something you want on the printed menu. They'll do their best to make it happen because they are a from-scratch kitchen. Although with the extensive menu offerings there is definitely a delicious option for everyone – they even have a specific gluten free menu. I got to try a very generous sampling of the menu items with some fellow bloggers last week. We enjoyed hand-crafted cocktails (the Bourbon Raspberry Smash was my favorite) always made with fresh squeezed juices.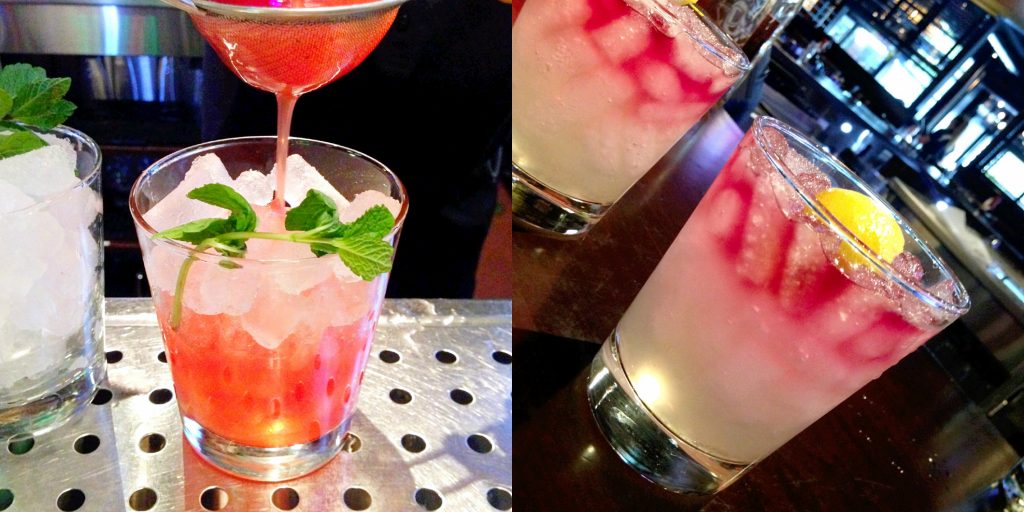 Hearty appetizers including perfectly crispy wings (a must for me) and amazing fried pickled spears (they got the most oohs and aahs from our table).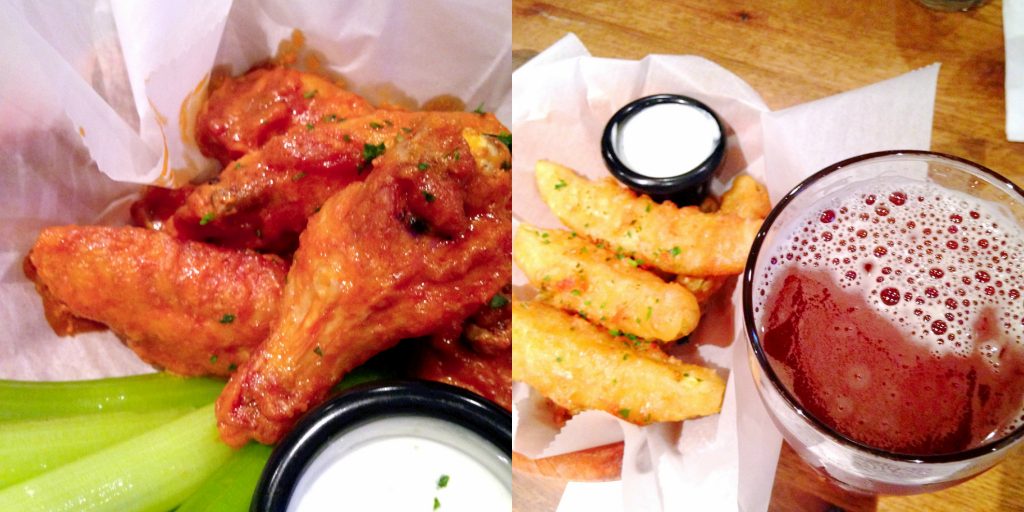 Their new Juicy Lucy burger, always available for just $5. You've gotta try it!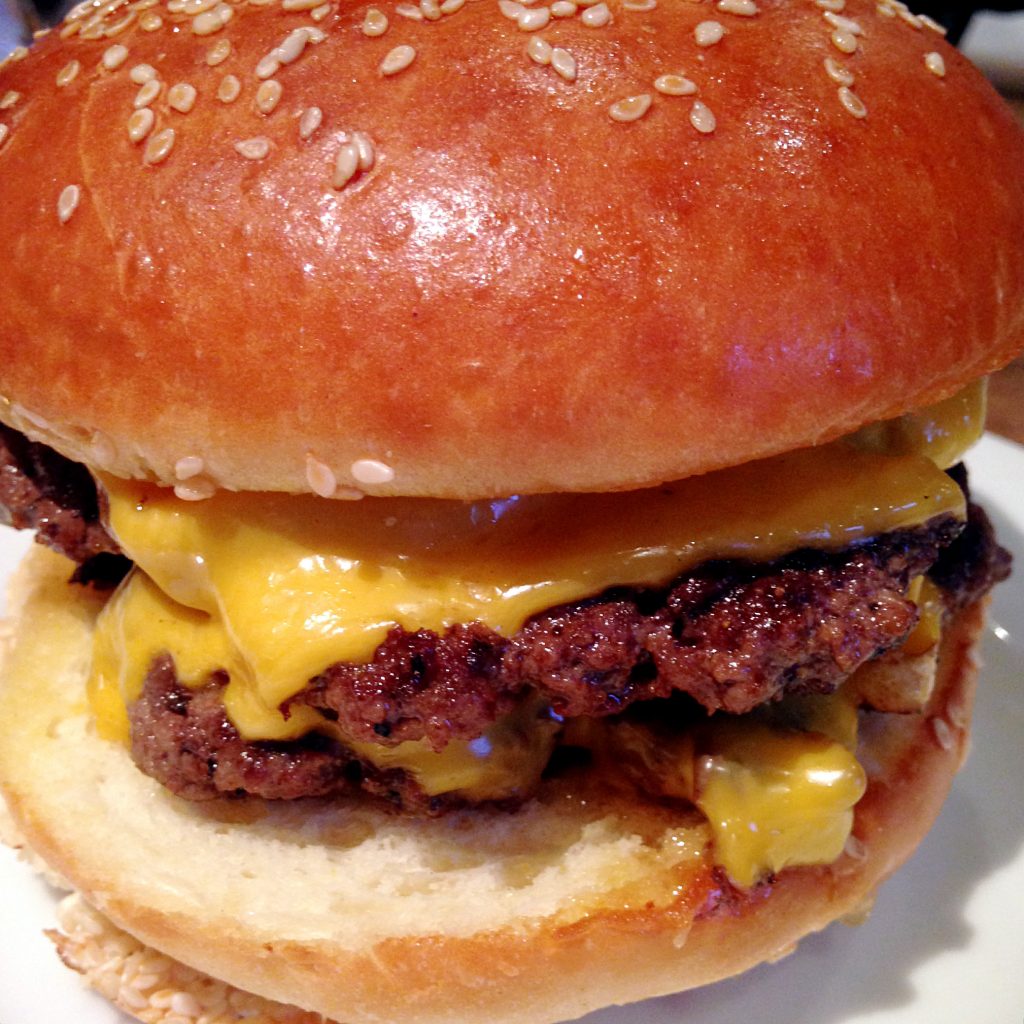 Desserts including this Sticky Bun Bread Pudding. Oh my goodness it was so good!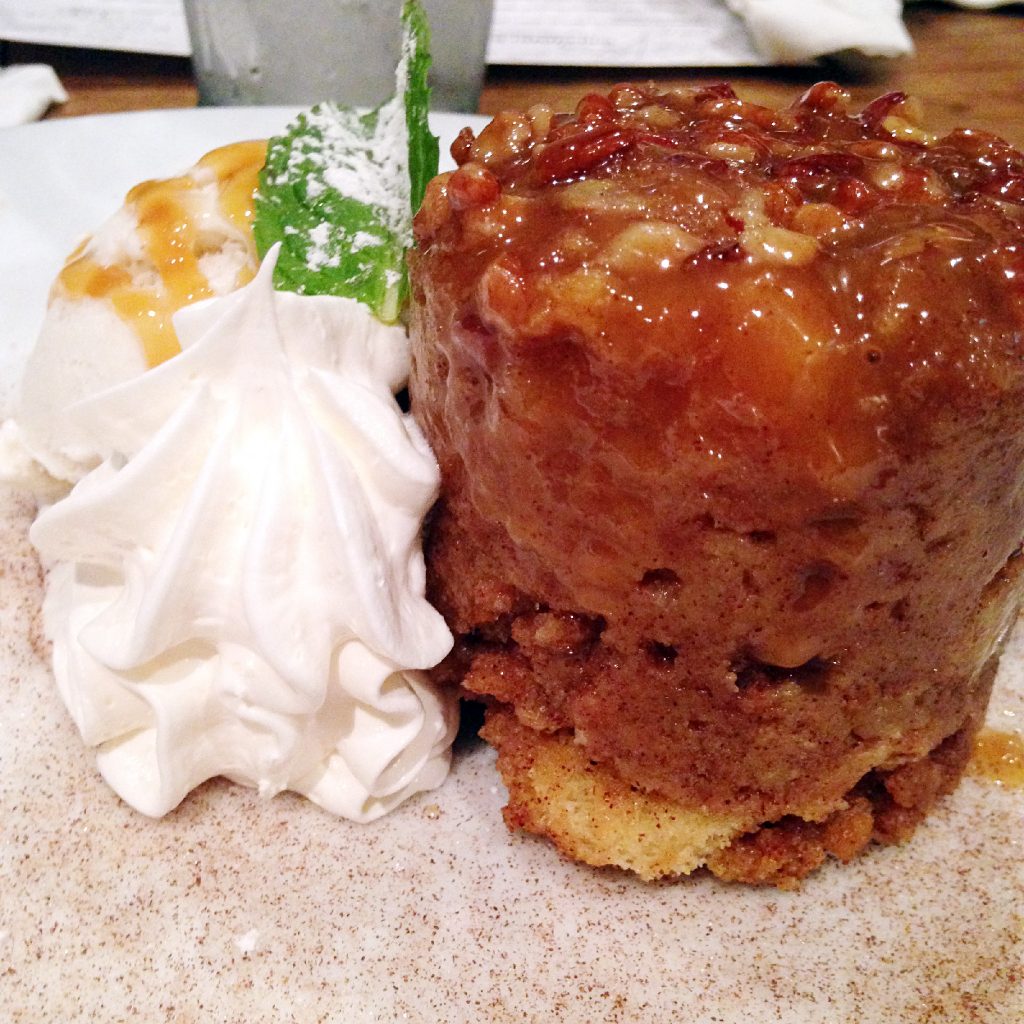 And one of my favorite programs I've seen in any restaurant, Bucketeer Bookworms. If you read my blog you know my family loves to read. For every five books your child reads, he/she receives a free kids' meal and drink at the Rusty Bucket. You can't beat that!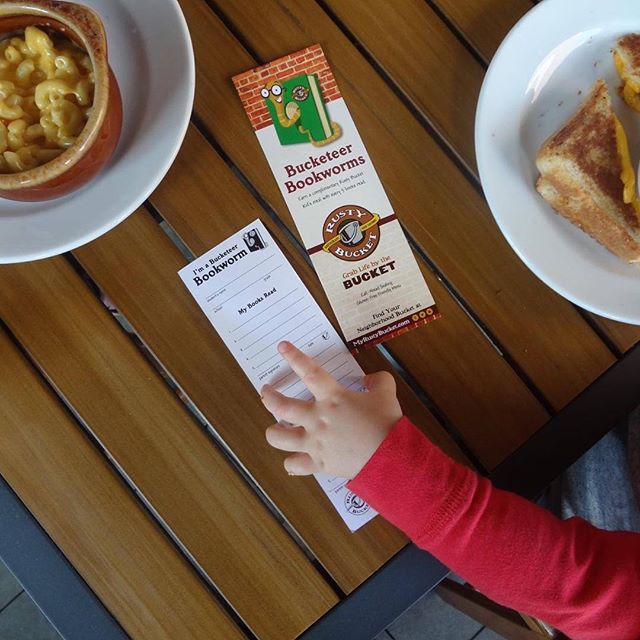 Be sure and visit both my page and the Rusty Bucket page on Facebook to be entered to win the $25 gift card so you can enjoy a trip to the Rusty Bucket Restaurant and Tavern yourself!