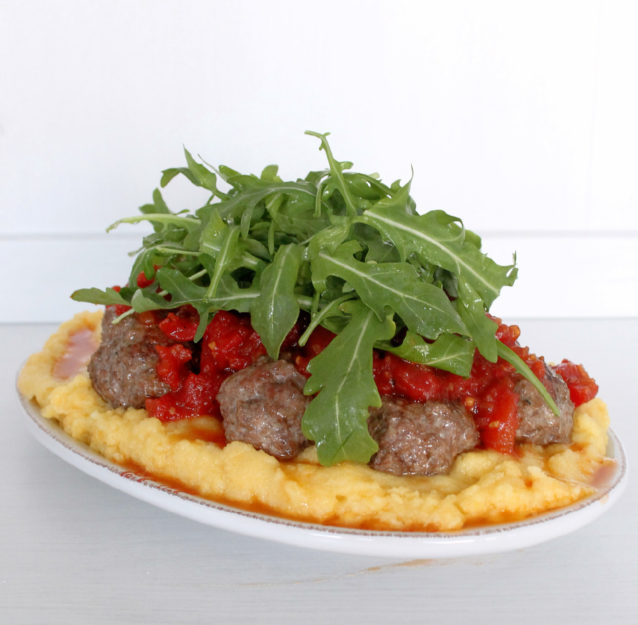 This is my first review of a service. Relished is an on-line, chef-created, food service whose mission is to provide the highest-quality recipes and ingredients to make cooking at home an enjoyable experience. It's currently available to 50% of the continental United States. Click HERE to check availability in your area. They sent three free meals to my family and I, in exchange for my honest review of their service.
As part of my review, Relished is offering a 50% discount on your first order (as my readers)! Please use the code FoodtasticMom at check-out (expires 3/14/14). Click HERE to order.
Having a food blog kind of makes a moot point of cooking being an enjoyable experience for me. Of course it is! However, I do know many people for whom cooking is a chore, a bore or an all-around intimidating experience. So who would be a good candidate for this service?
Any new cook – this is a great visual way to "up" your skill level
Urbanites tired of take-out
Singles/Couples who work long hours but still appreciate a gourmet meal at the end of the day
Empty-nesters
A couple with a new baby… this would make a fabulous gift!
A family with a father/mother who travels often for work
The meals we received were the above pictured Lamb Meatballs with Creamy Polenta and Tomato Ragu, the below Panko Crusted Cod with Roasted Baby Carrots and Asparagus and Pan Seared Chicken with Quinoa and Roasted Vegetable Salad (not pictured). These pictures are of two of the meals as they looked after I fixed them.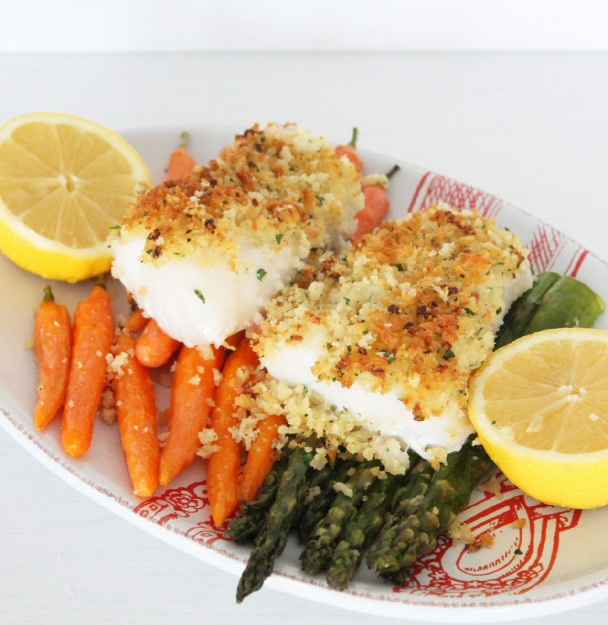 The meals are portioned for two adults. The lamb meatballs provided plenty of food for our family of four. The other two meals were most definitely made for two. All of them were really delicious! In fact, the recipe for cod they sent is something I will keep and use again for our family. I am always looking for simple ways to get more fish on our table.
Here's what I liked:
The packaging was so specific and neatly labeled (click HERE to be taken to my Instagram account for an example) and the recipe cards were full of information, including step-by-step pictures. Also included was the calorie count per serving and a wine pairing for each meal. Pretty cool.
The night I made the fish, 3 out of 4 of us were recovering from a stomach bug (including me). I did not feel like cooking. But, thanks to Relished, all the shopping and prep were done for me. It was like I had my own invisible sous chef (a frequent fantasy of mine). That would have been worth the $9.95 per person cost of the meal alone (had we had to pay).
The food we received was fresh and arrived on my door step neatly packaged and ice cold. The meat was all vacuum-sealed and resting on a still-solid ice pack. In fact, I was able to stick all the meat in the freezer because we could not eat any of the meals over the weekend. And the veggies, except one yellow pepper, stayed completely fresh in our refrigerator crisper drawer.
Here's some suggestions:
This really is not a service for a family, like mine. And that is totally fine. If they would eventually like to expand, offer meals for 4+.
Looking at their menu on-line for next week, two of the meals are salads. They look delicious, however, for many people I don't think it would be enough food for a dinner. I would need to add a grilled chicken breast to the Red Beet Salad, for example. If I am going to do that, then I would just prefer to skip the service.
Overall, I was quite pleased with my experience. I really enjoyed the food, and I loved that it all showed up on my doorstep, prepped, fresh and ready to go. If you would like to try it too, don't forget to visit the Relished website at http://www.relishedfoods.com
Be sure and use the discount code FoodtasticMom for 50% off your first order!