Thank you I Love Ice Cream Cakes for sponsoring this post. Make I Love Ice Cream Cakes the centerpiece at your gathering and find an ice cream cake in a grocery store near you!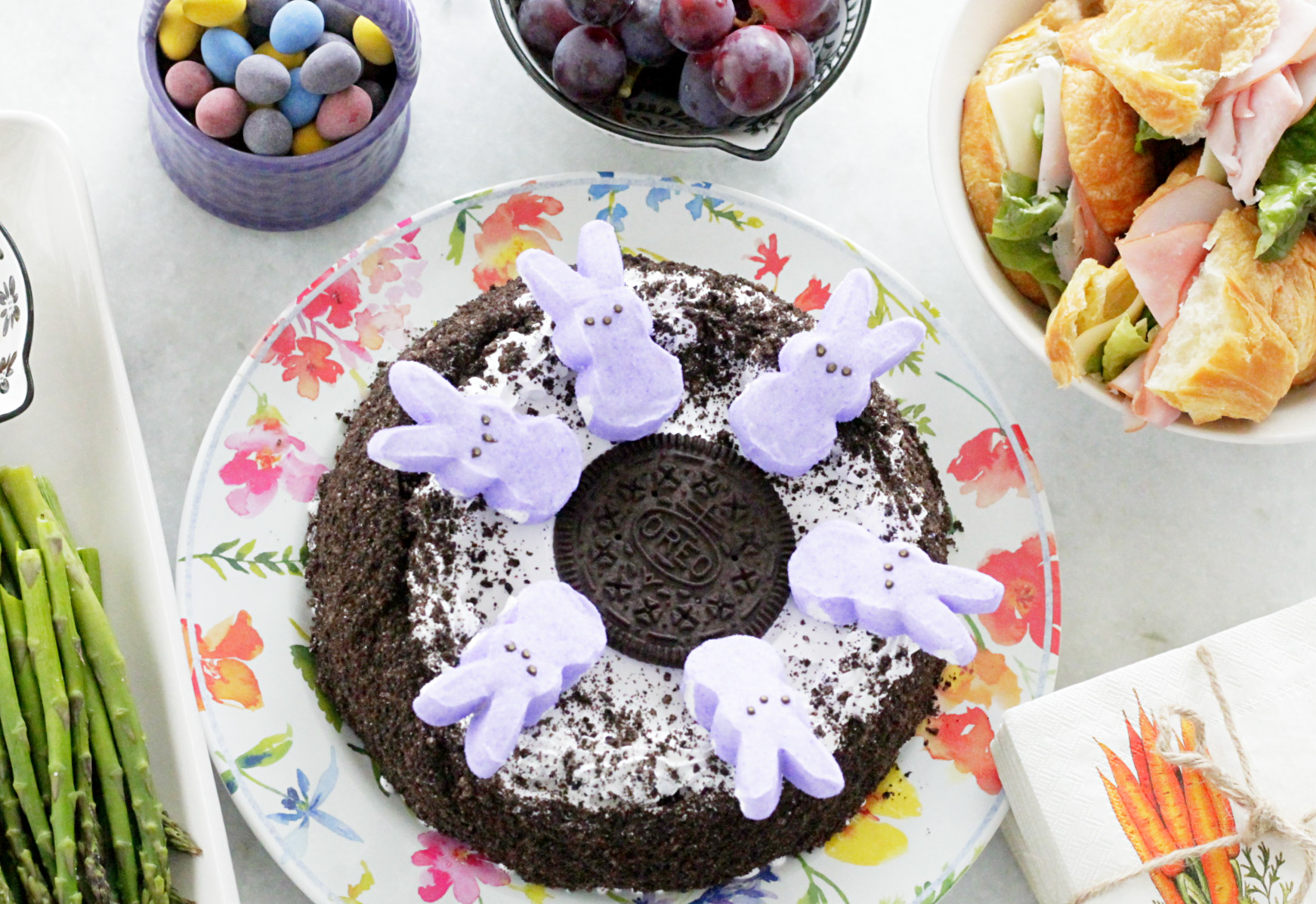 Today I'm showing you how to plan the ultimate stress-free Easter lunch that can be ready from start to finish in just about 20 minutes. Is it magic? No it's just taking some help from your local grocery store and seasonal asparagus.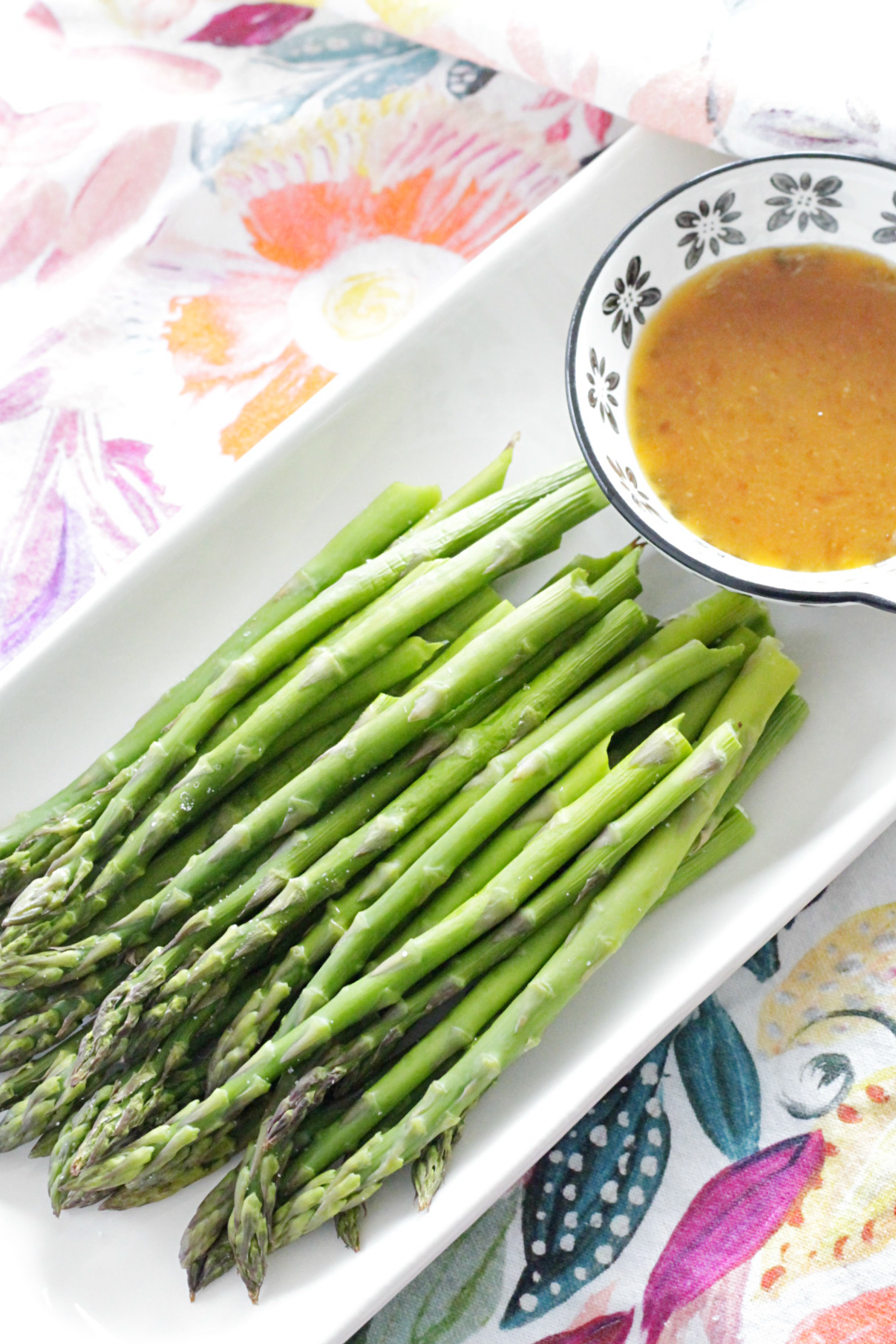 I shopped my Kroger store and purchased croissants, smoked ham and baby Swiss cheese from the deli, leaf lettuce, fresh asparagus (for roasting), red grapes, Dijon mustard and apricot jam (for both dipping sauce and sandwich spread), some Easter candy and an I Love Ice Cream Cakes OREO® ice cream cake (which also happens to be located in my Kroger's deli section (for store locator click here).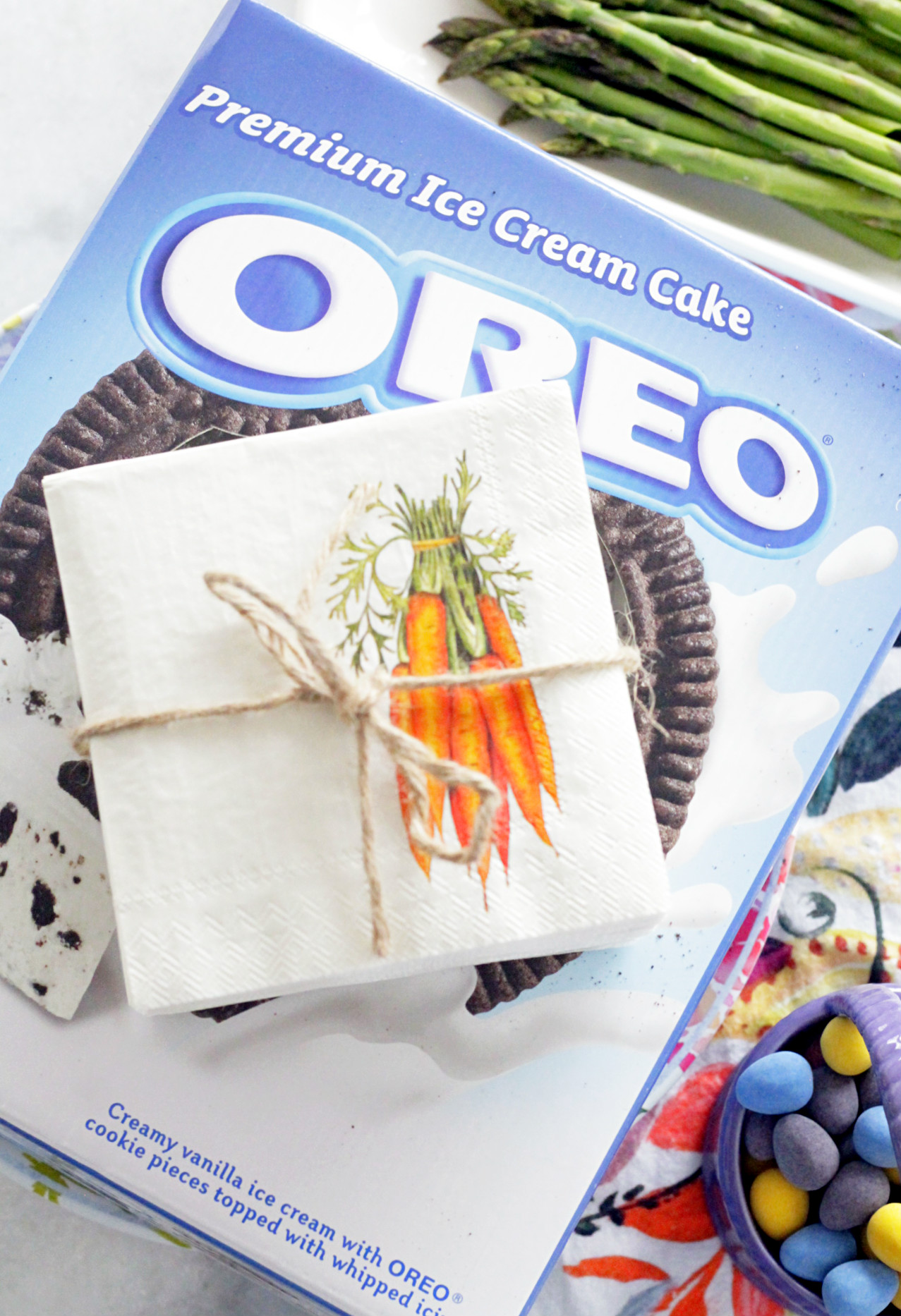 My kids' favorite ice cream flavor is cookies and cream so I know this cake with vanilla-flavored ice cream blended with OREO® cookie pieces, plus whipped frosting topped with a large OREO® cookie wafer and OREO® cookie pieces is a treat they'll love. After church services and before visits with family and Easter egg hunts there's just not a lot of time to slave away in the kitchen. On other holidays I pull out well-loved family recipes to make for a special meal. But Easter has never been one of those holidays – I think because the day is packed with so many other places to go (other than home). So a stress-free meal on Easter is a must.
From family celebrations to gifts and just everyday deliciousness, there's always a sweet reason to make people smile with an ice cream cake. I Love Ice Cream Cakes also offers a Carvel® Bunny shaped cake for festive Easter gatherings. My store didn't have those bunny cakes in stock yet so instead I improvised and topped my OREO® cake with marshmallow bunnies.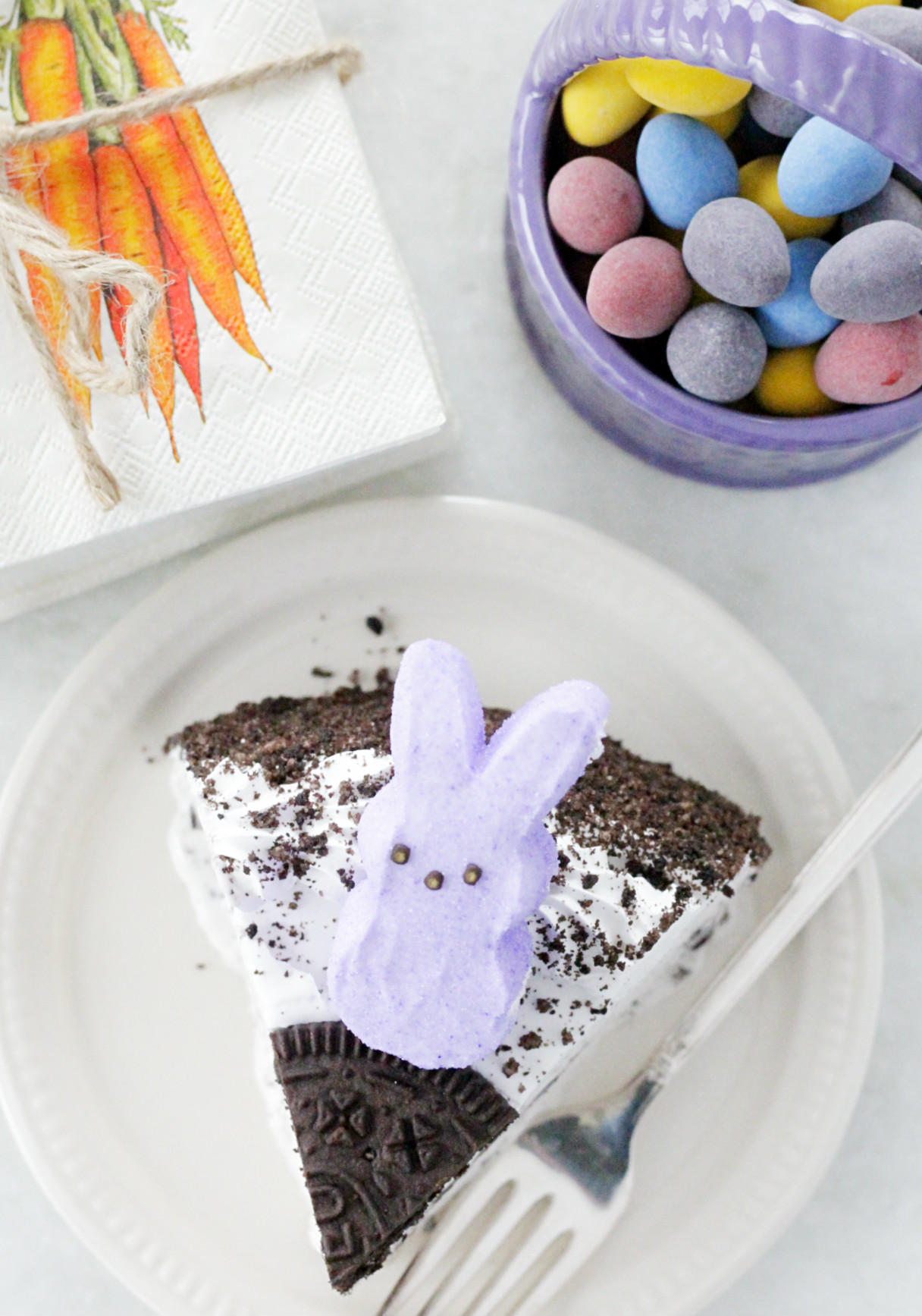 How to Plan the Ultimate Stress-Free Easter Lunch:
Make sandwiches ahead of time – stir together 2 parts apricot jam to 1 part Dijon mustard and spread croissants with the mixture, then pile on ham and swiss
Wash and remove tough ends of asparagus, toss with olive oil and salt and roast the asparagus in a 400 degree F oven for about 15 minutes
Use more of the apricot jam and Dijon mustard mixture as a dip for the roasted asparagus
Set out a plate of washed leaf lettuce for an additional sandwich topping
Set out washed grapes (and other fresh fruit if desired)
Decorate the I Love Ice Cream Cakes OREO® cake with assorted Easter candy and serve as dessert
Thank you so much for being a faithful reader and supporter of Foodtastic Mom. Be sure to PIN and print this collection of recipes!