Frisch's® Unveils Holiday Twist on Timeless Classic, Peppermint Hot Fudge Cake.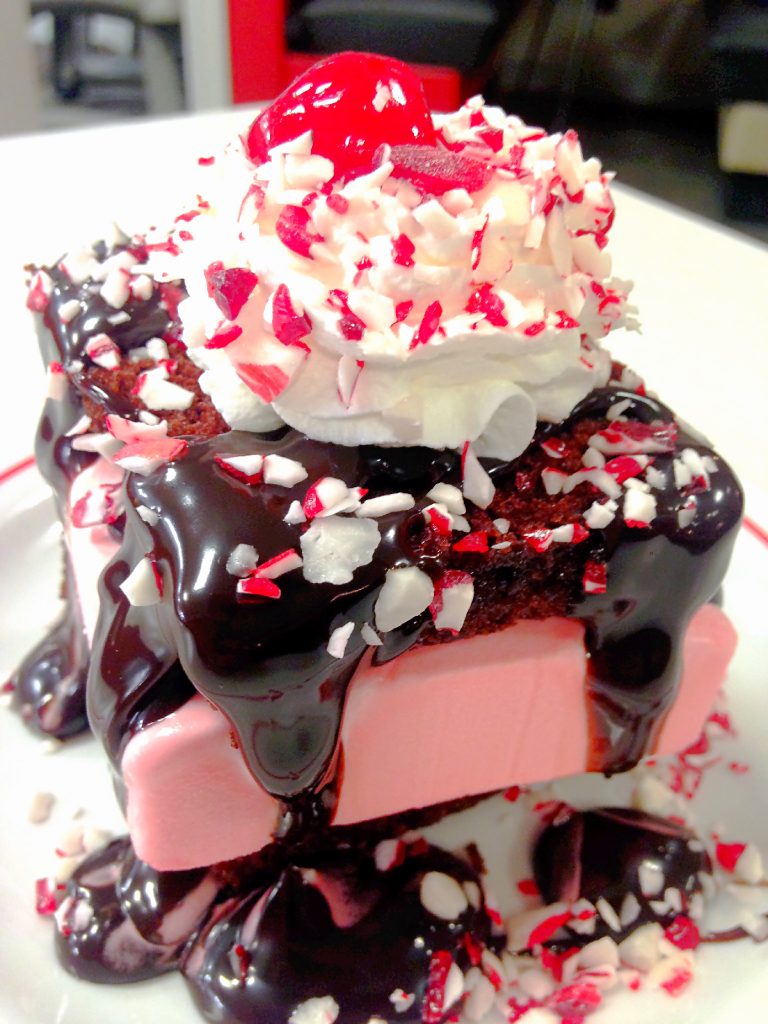 The ballet may be over but this little slice of chocolate peppermint perfection is here until February 7, 2017. My daughter and I got treated to a family-style dinner at Frisch's followed by the Opening Night performance of The Nutcracker Ballet earlier in December. Talk about a treat!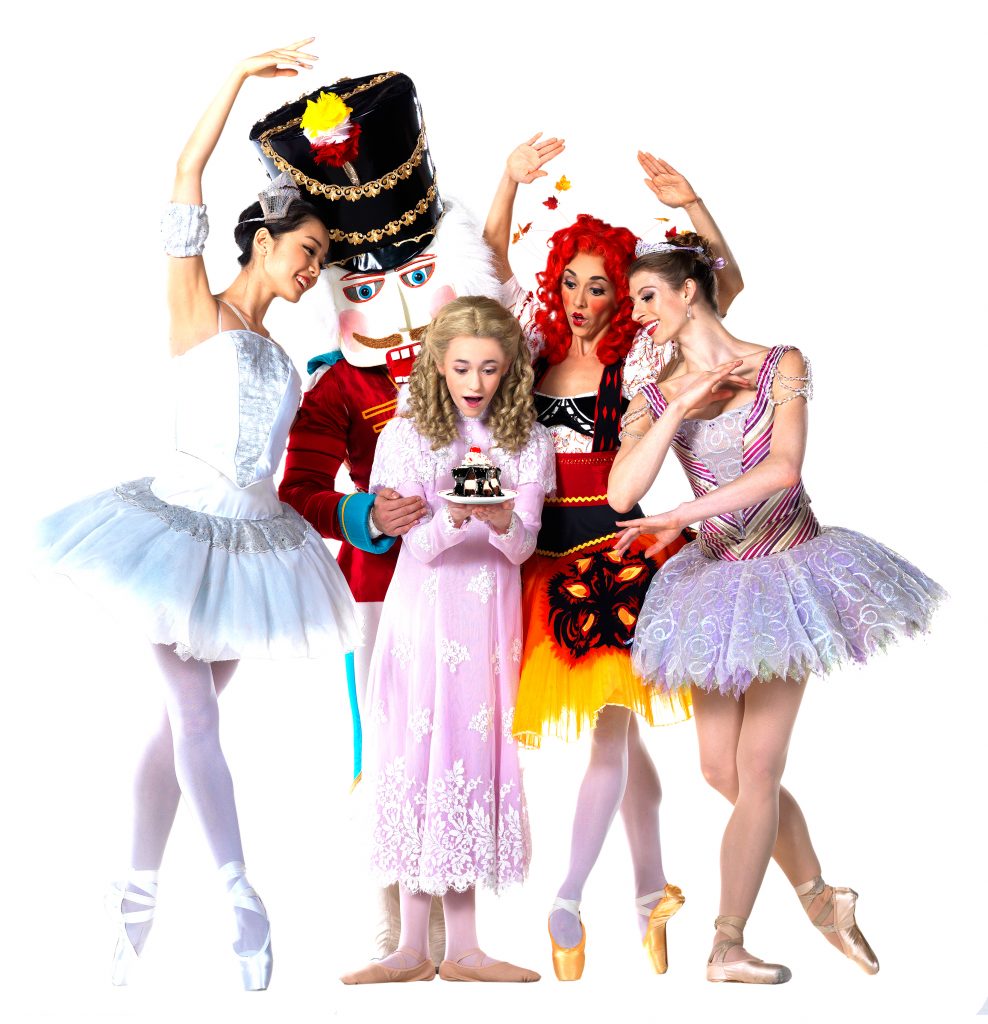 Hannah my daughter is 9 years old and actually loves Frisch's. The vegetable soup is her favorite. I've always been a fan of the Big Boy® so our family style dinner was actually a revelation in what else Frisch's has to offer. Their homemade rolls are really good! And their traditional dinners like turkey and gravy, country-fried chicken and meatloaf are pretty close to what Mom used to make. Made even better because someone else is doing the serving and cleaning up. I like that a lot!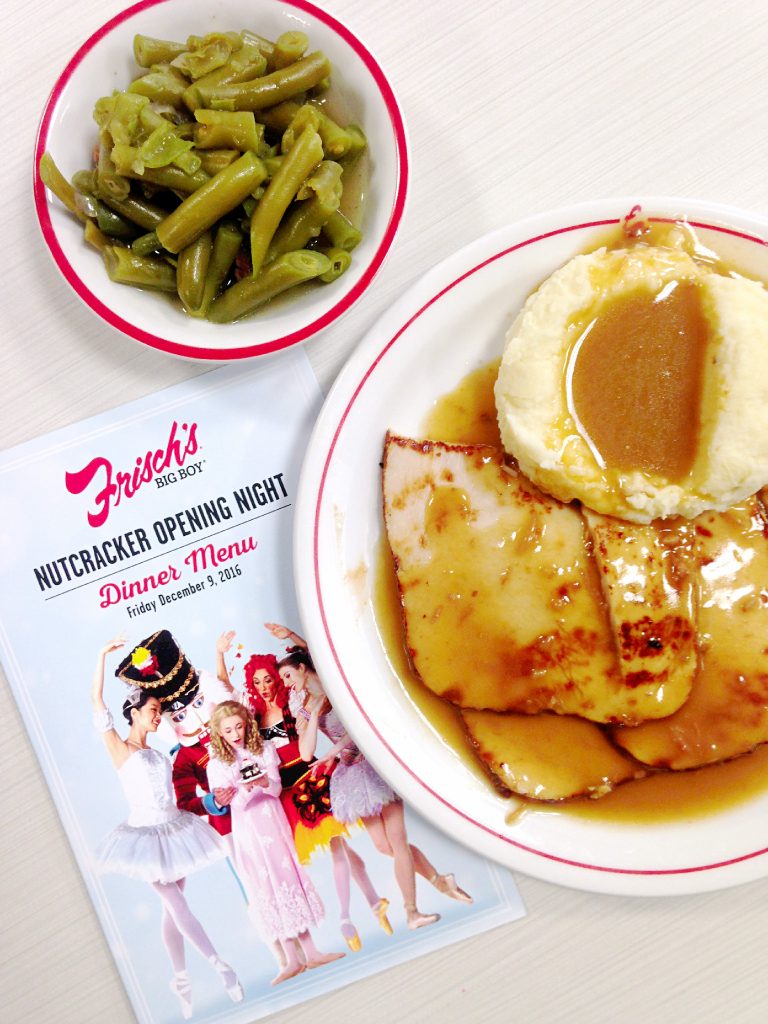 Thanks to Frisch's who was there from the very first performance way back in 1974 (I was just 2 years old then) the Cincinnati's Ballet annual presentation of The Nutcracker Ballet is still going strong as a beloved holiday tradition for young and old. It's magical and I can't wait to go again next year.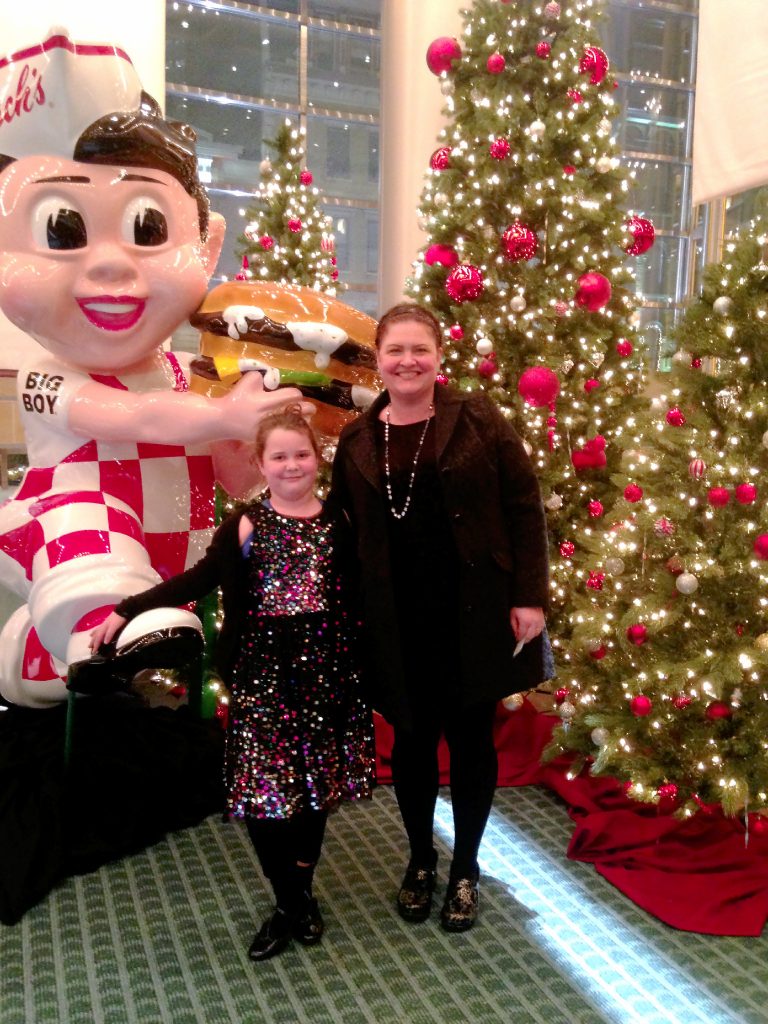 So to honor Frisch's long-running corporate sponsorship of The Nutcracker they decided to dress up their classic Hot Fudge Cake for the holidays. Two layers of thick chocolate cake surround delicately flavored peppermint ice cream and it's all topped with thick hot fudge, whipped cream and crushed peppermint candies. Grab your family for a trip to Frisch's for dinner and don't forget dessert. It's delicious!