This is a sponsored post written by me on behalf of NeuEnergy for IZEA. All opinions are 100% mine.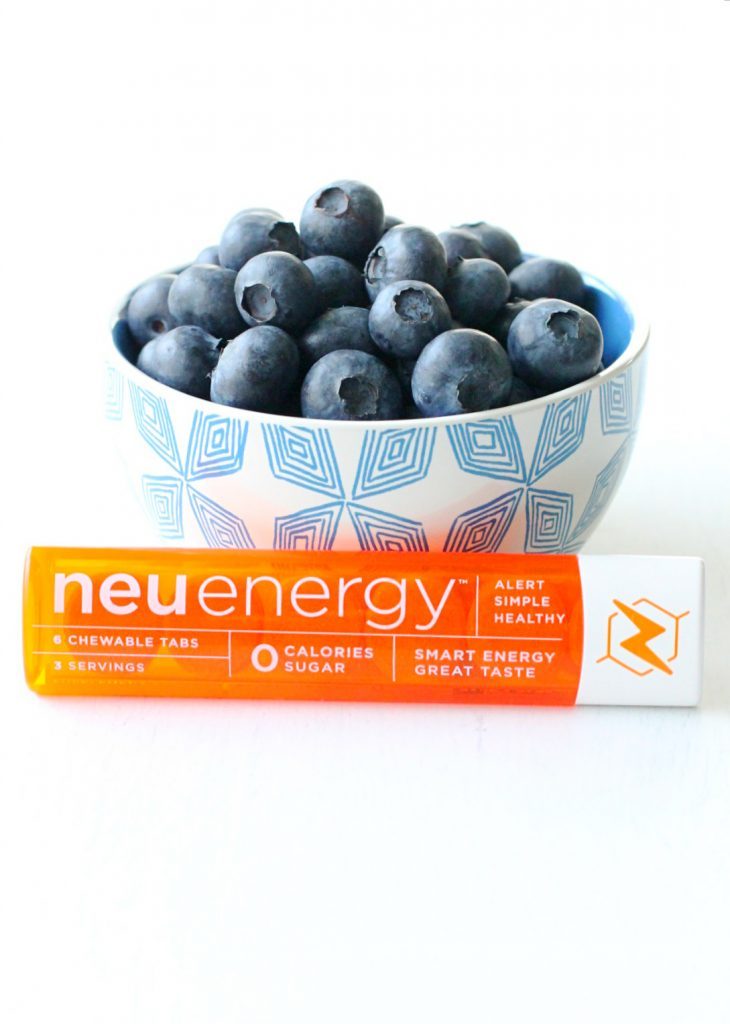 Remember a couple of weeks ago when I mentioned I'd be trying NeuEnergy – a new calorie and sugar free source of simple, healthy energy? Well I have tried it and I like it!
I often find myself having an afternoon slump. I also find that while I can power through my kitchen working sessions with no problem, sometimes sitting down with my laptop to do the more tedious work of editing photos and writing takes more mental effort than I can muster. I mean really, given the choice I can find the energy for losing myself in a cooking or baking project. For the drudgery of cleaning out a cabinet? Not so much! I'm sure lots of you can relate.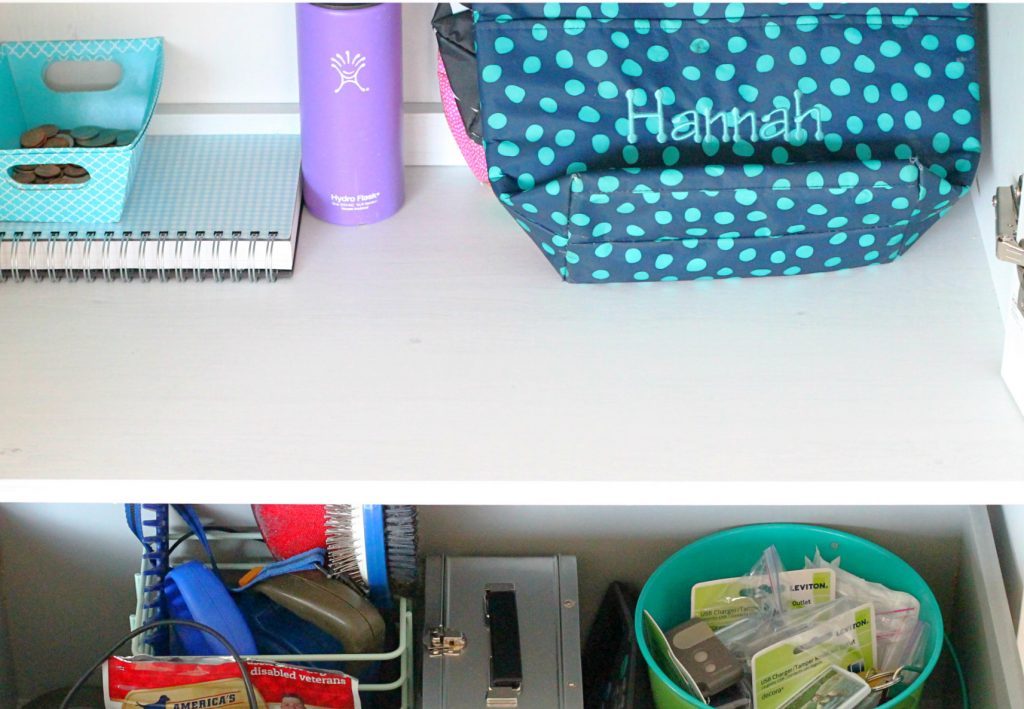 But I cleaned a few cabinets this past week. I made more time for food prep at the beginning of the week. Lunches and snacks for both the kids and I have been much more organized (and healthy). And I've done some important planning for my blog in the next few months – which took quite a bit of mental energy.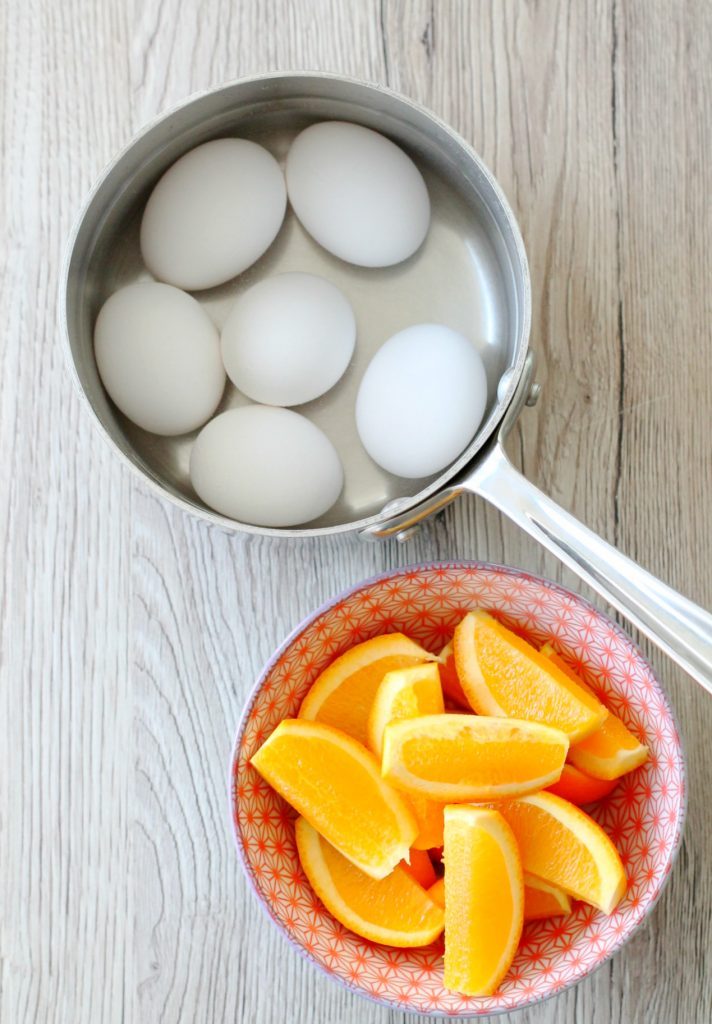 So is NeuEnergy worth it? I think so! The chewable tablets taste good and the energy they provide is steady. I didn't feel jittery like I sometimes do after a big cup of coffee. And speaking of coffee, I have found that if I make a coffee run too late in the afternoon I am up half the night. Taking one serving (two tablets) in the afternoon of NeuEnergy did not affect my sleep – that's important.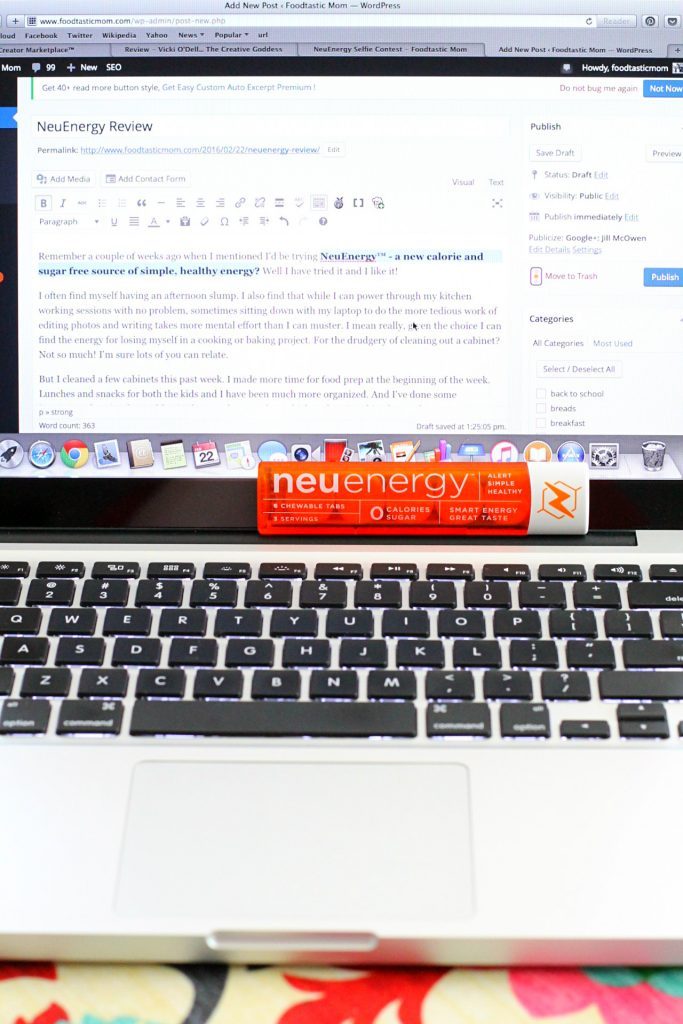 If you are excited to try it, you can purchase NeuEnergy directly from:
And you can still enter the NeuEnergy Selfie Contest! Simply post a selfie on Instagram of you with the NeuEnergy Stick Container, mention @GetNeuEnergy and include the following hashtags: #GetNeuEnergy and #Contest
Winners will be voted on by the public
Bi-Weekly winners will have their choice between Prize Packs, which may include NeuEngery products, Bose Headphones and Fit Bits, Grand prize winners will receive a trip Disney World or Cabo San Lucas
Contest Dates: January 19 – March 16
Valid for U.S. & Canada (excluding Quebec)
contest details and rules