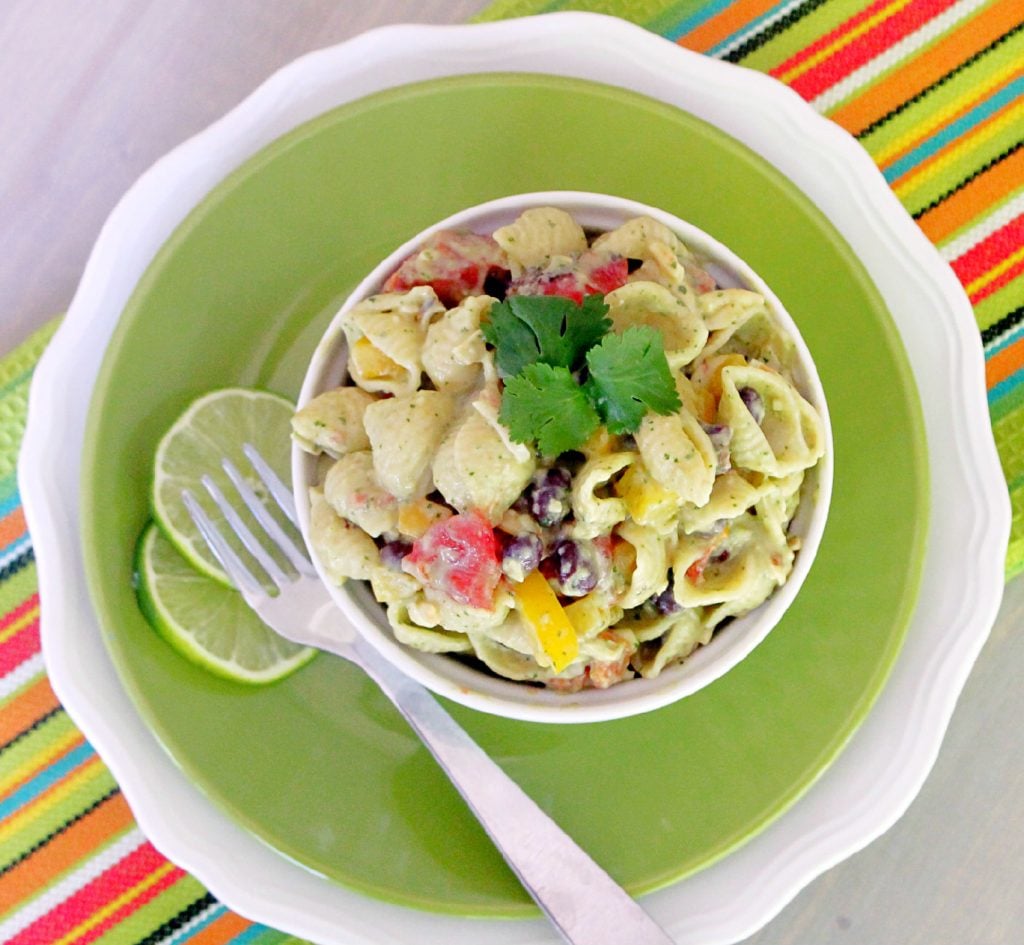 I wasn't sure what to call this pasta salad to convey the true awesomeness of it. I don't say that to be conceited, but it's not always I come up with a dish that is healthy but so extremely tasty it doesn't taste healthy. For whatever reason, I was in the mood to make a pasta salad with Mexican/southwest flavors. My searches for a recipe weren't leading to anything I wanted to try, so I put my recipe-making skills to work.
I had a 6 oz. container of plain fat-free Chobani Greek yogurt in the fridge, so I started there. Then, taking a cue from my favorite garlic bread recipe, I pan toasted eight cloves of garlic. After being shaken around in the skillet over medium heat for about 10 minutes, they look like this…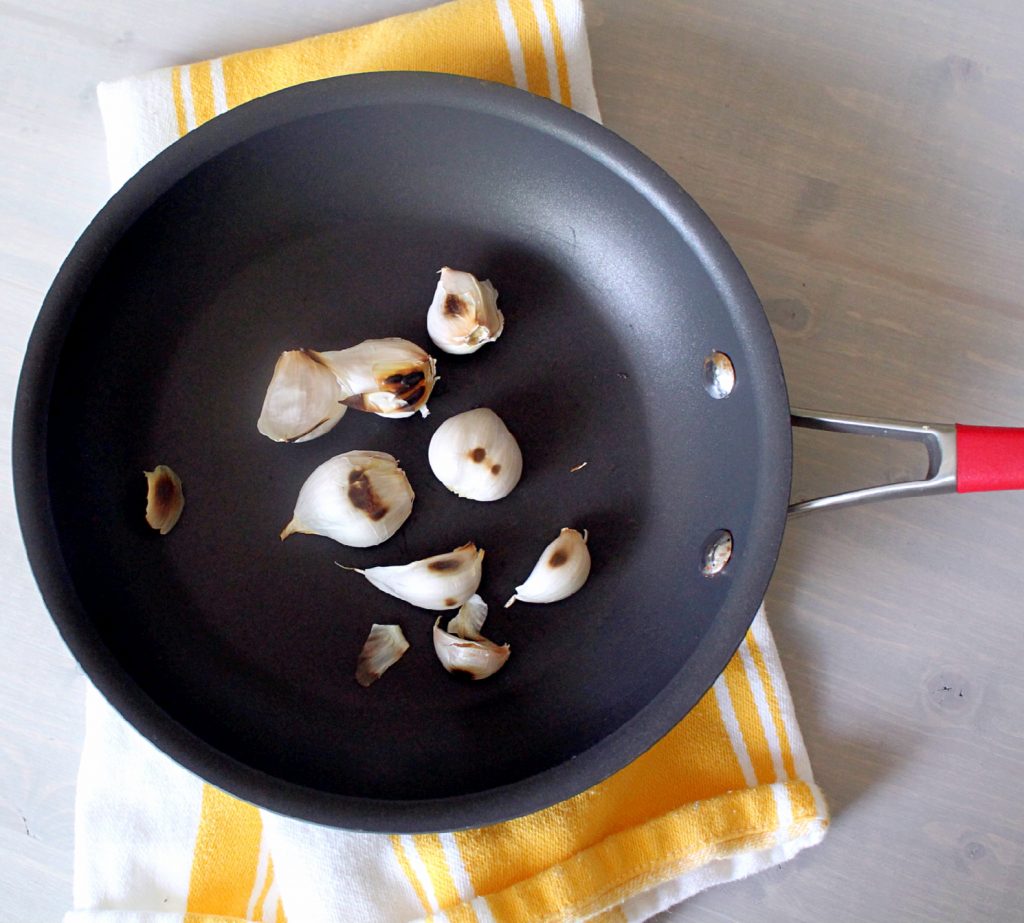 From there, I knew I wanted avocado, lime and cilantro in the dressing and the salad itself to include very simple ingredients that wouldn't take long to throw together. And this is the result. We paired it with some grilled filets and all four of us were very happy… especially since we ended the meal with a trip to Graeter's to celebrate our kids' last day of school!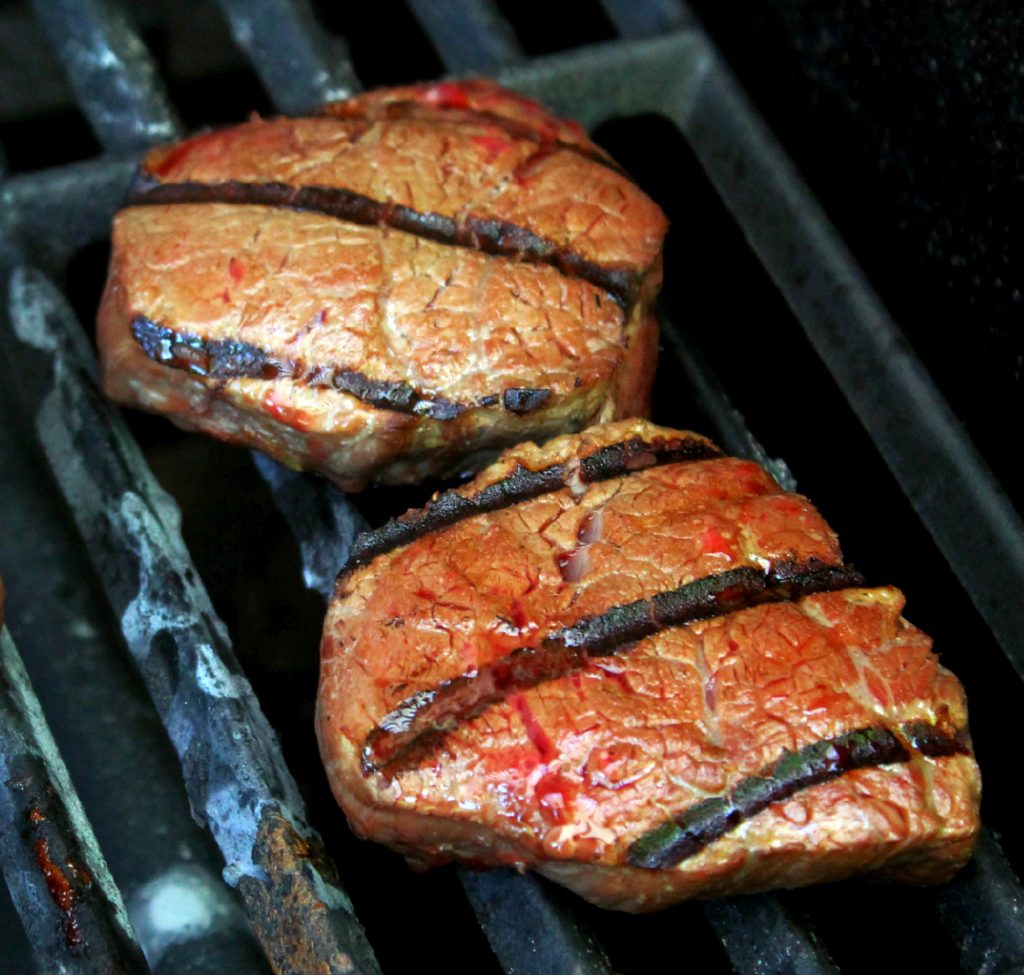 Mexican Pasta Salad with Avocado and Toasted Garlic Greek Yogurt Dressing
Ingredients
1

10 oz. box pasta - I used Barilla mini shells

1

15 oz. can black beans, drained

1

15 oz. can fire roasted diced tomatoes, drained

1

yellow pepper

seeded and chopped

4

oz.

jack cheese

shredded (I used a fresh chipotle pepper jack cheese)

8

cloves

garlic

unpeeled

1

avocado

1

6 oz. container fat-free Chobani plain Greek yogurt

juice of 2 limes

1/2

c.

fresh cilantro

1

T.

honey

1

t.

salt
Instructions
Heat a non-stick skillet over medium heat and toast the unpeeled garlic cloves for about 10 minutes, shaking the pan occasionally to brown the garlic on all sides. Remove pan from heat.

Get pot of water going to boil for the pasta. Add about a teaspoon of salt to the pasta cooking water.

In a large bowl, combine the drained black beans, tomatoes and peppers.

In the bowl of a food processor, add the Greek yogurt, avocado, (after pitting it and scraping the flesh out of the skin) lime juice, cilantro, honey and salt. Press the toasted cloves through a garlic press and add the garlic as well.

Pulse the mixture in the food processor until completely combined.

Meanwhile, cook the pasta according to package directions. Before draining the pasta, reserve about 1/2 cup of the pasta cooking water, then drain the pasta and run it under cold water. Add the drained pasta to the large bowl with the beans and vegetables and toss to combine.

Place the reserved pasta water in the refrigerator for about 10 minutes to cool it a bit, then pour it into the food processor with your dressing. Pulse again until completely homogenized.

Pour the dressing over the pasta salad ingredients and stir until well combined.

Refrigerate for at least 2 hours or overnight before serving. Mix in the shredded cheese to serve after the salad has chilled well in the refrigerator.