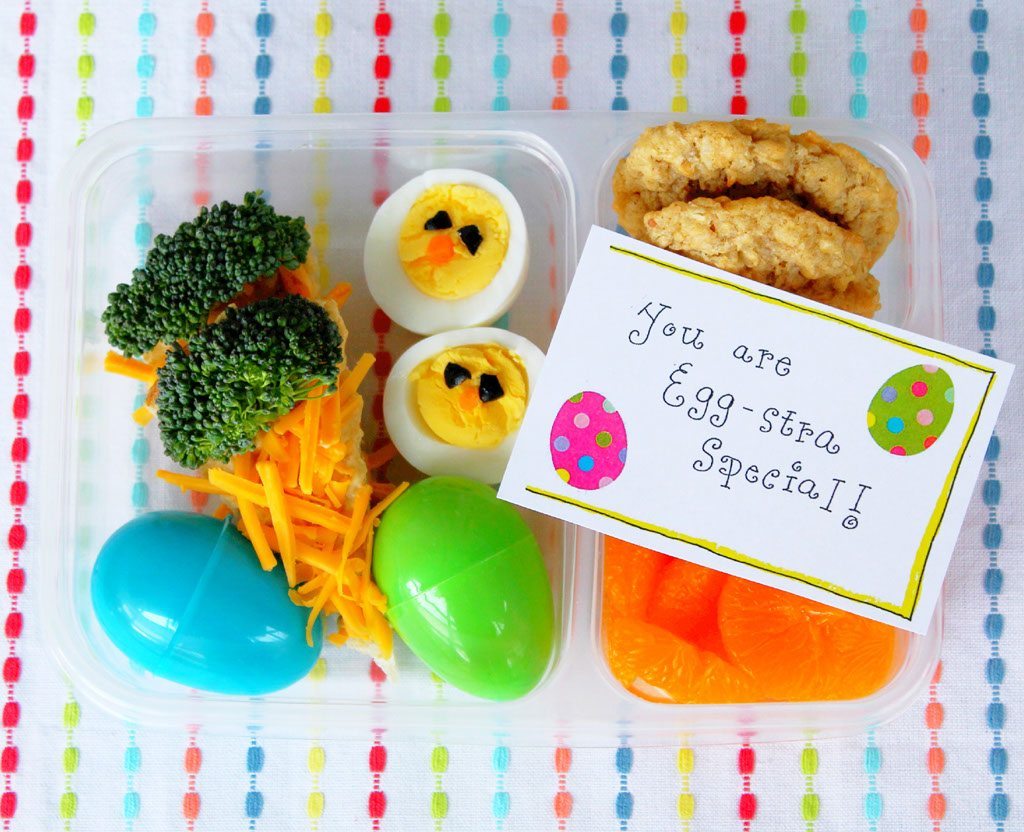 Easter has definitely snuck up on me this year. Some kids are on Spring Break this week, while others (including mine) will begin theirs Good Friday through the following week. So this Easter Lunchbox idea might be a little late, although other than the note and Easter eggs, this lunch can easily be used throughout the Spring season (which for many in the Midwest has yet to arrive)!
As with all my other holiday lunches for Caleb, this is a special treat and not an everyday event. His lunches generally include a sandwich or wrap (egg salad; turkey, cheese and hummus; peanut butter and jelly), a salty snack (Trader Joe's peanut butter filled pretzels; Wheat Thins with a Babybel cheese; Sunchips), fruit, yogurt and sometimes a sweet treat. Basic, quick and healthy.
I'm not one to make a huge deal out of each and every holiday, but lunches are an easy way to treat him so that's what I do. There are SO many cute and creative ideas out there, and if you are looking for more, hop on over to my Lunchtastic Pinterest board for more inspiration.
The "carrots" in this lunch are open-faced sandwiches… I cut Panera bread into triangles, spread each with a thin layer of Trader Joe's hummus and topped with shredded cheddar cheese and fresh broccoli. The Easter eggs are filled with Goldfish crackers. And the "chicks" are a halved hard-boiled egg with black olives for eyes and baby carrots for beaks. Mandarin oranges and my tropical coconut oatmeal cookies round out the meal.
The lunch note is from this cute collection… click on the picture to be taken over to the HAPPY HOME FAIRY blog for the free printable.