OXO and The Container Store provided me with the storage items necessary for completing this kitchen pantry organization project. All opinions however are my own.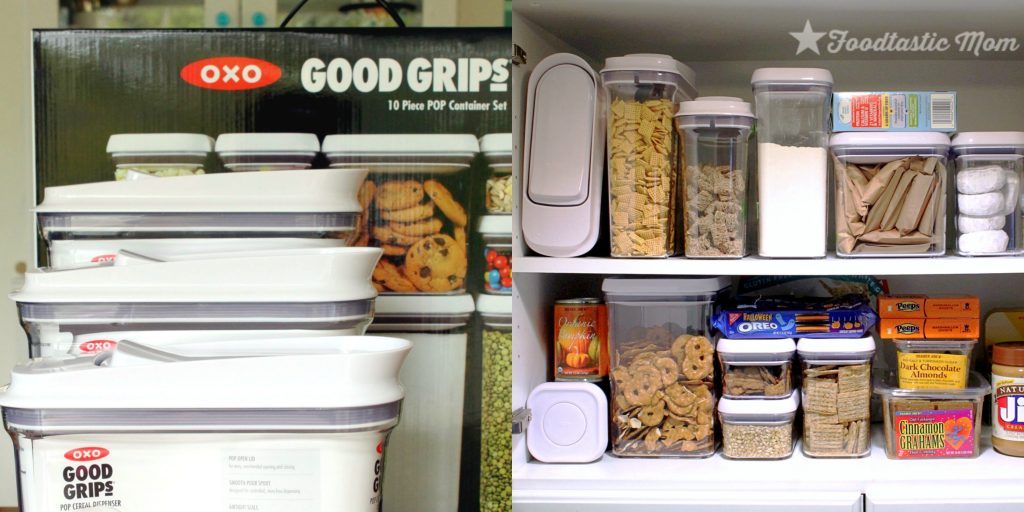 So it's right there in my tag line under my blog picture, "I'm no super mom, but I always feel super in my kitchen." Read that as I am a true creative type and not at all organized. Try as I might, my spaces, even in my super-duper kitchen, always turn into something like this…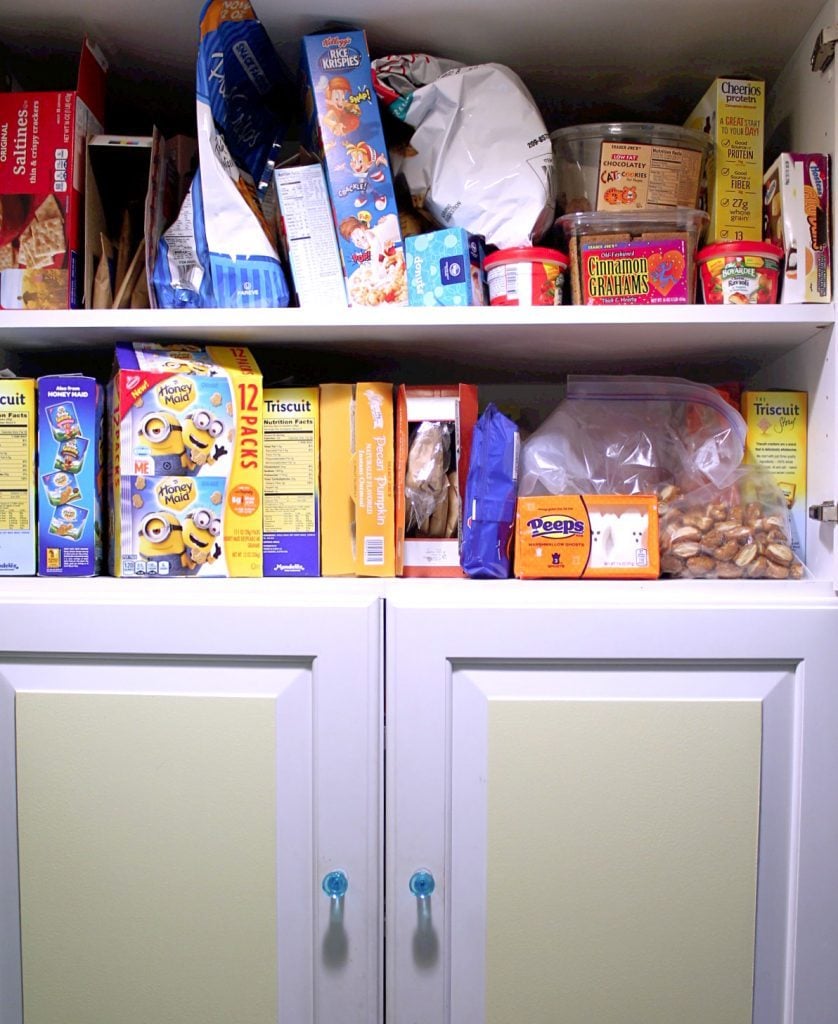 And that's just the top pantry cabinet. I'm not even showing you the bottom! I also have a lazy Susan where I keep all my baking supplies (flours, sugars, nuts, chocolate chips, etc.). It often looks as if a bomb went off in it. I feel like Princess Leia in Star Wars, pleading for intervention, "Help me Obi Wan Kanobi, you're my only hope!" In this case, OXO is my Obi Wan.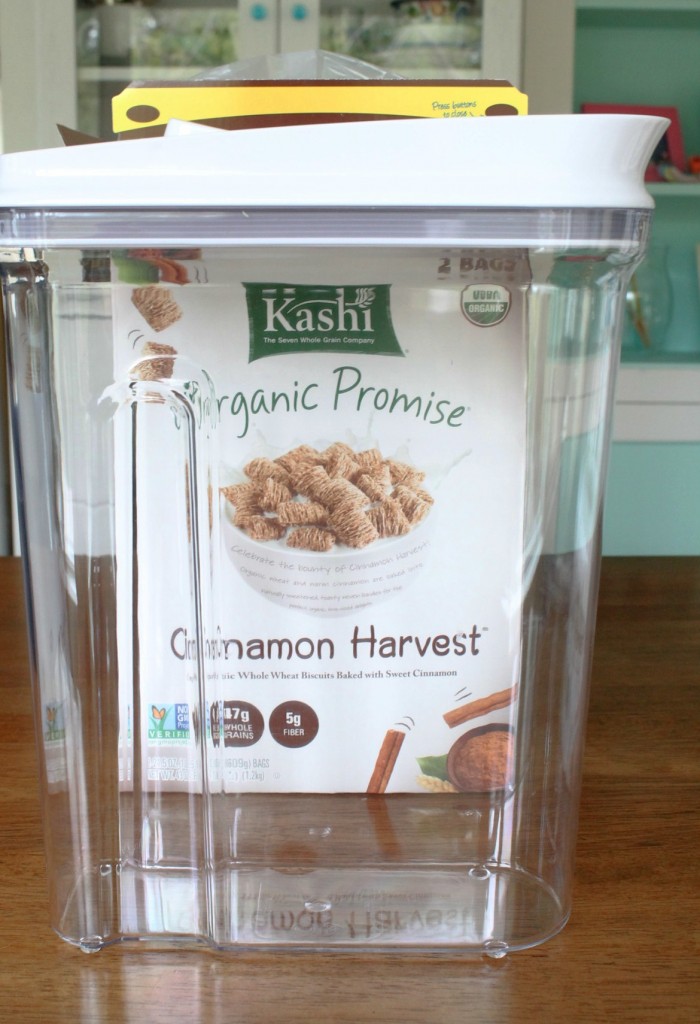 When OXO contacted me with the opportunity to participate in their "POPtober" organizing campaign with The Container Store, I jumped at the chance. They generously sent me both a 10-piece POP Container set and a 3-piece Good Grips POP Cereal Dispenser set to help right my wrongs in the organizing department. In addition, I have a link to their exciting Facebook giveaway (worth a total of $500), but more details on that after I give you a few examples of why I think these POP containers are so awesome.
First off, the POP buttons on the top of the lids create an air-tight seal, keeping food fresh. Pop it down to close. Pop it up to open. It can even be done with one hand. I cannot tell you how many of these "big-box store" bags of pretzels have been stale by the time we've only finished half the bag. It happens with boxes of crackers too. They get stale before we eat them all. But not with these containers.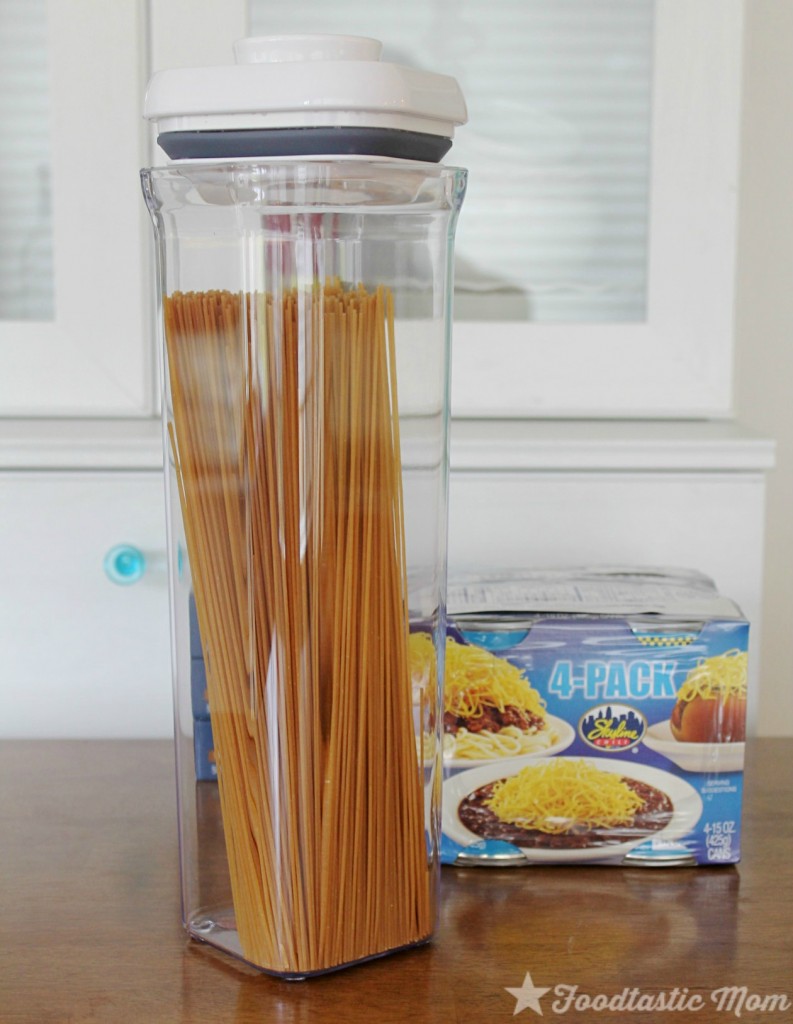 Another problem we have is half-eaten boxes of pasta. I hardly ever cook an entire box at once. This POP container will easily hold three standard boxes of pasta. And do you want to know a secret? That local (to me in Cincinnati) Skyline Chili is one of my pantry meals I keep on-hand for when I don't feel like cooking dinner or simply don't have the time. Yes, it happens to food bloggers too!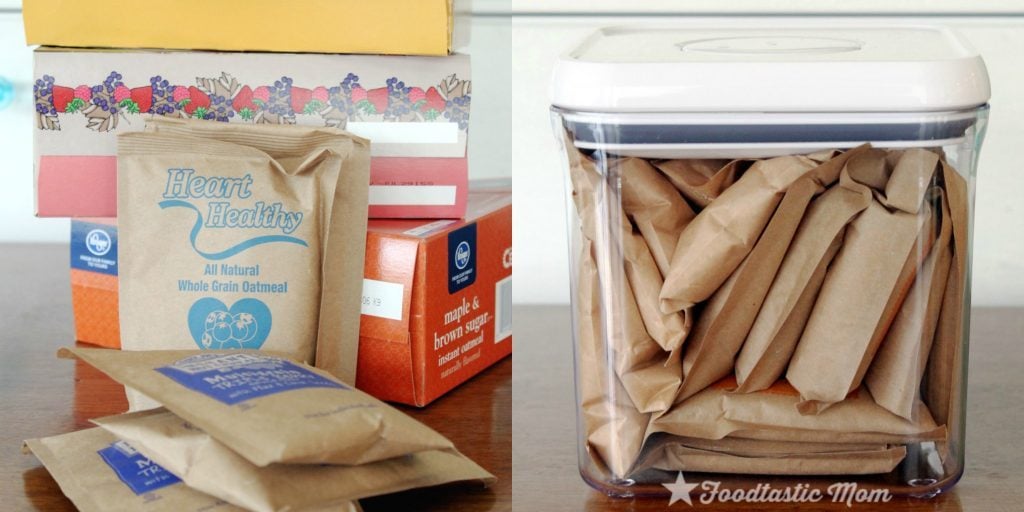 See all these boxes of instant oatmeal? Not one is full. But those boxes were taking up a whole lot of usable space… not anymore thanks to OXO and The Container Store!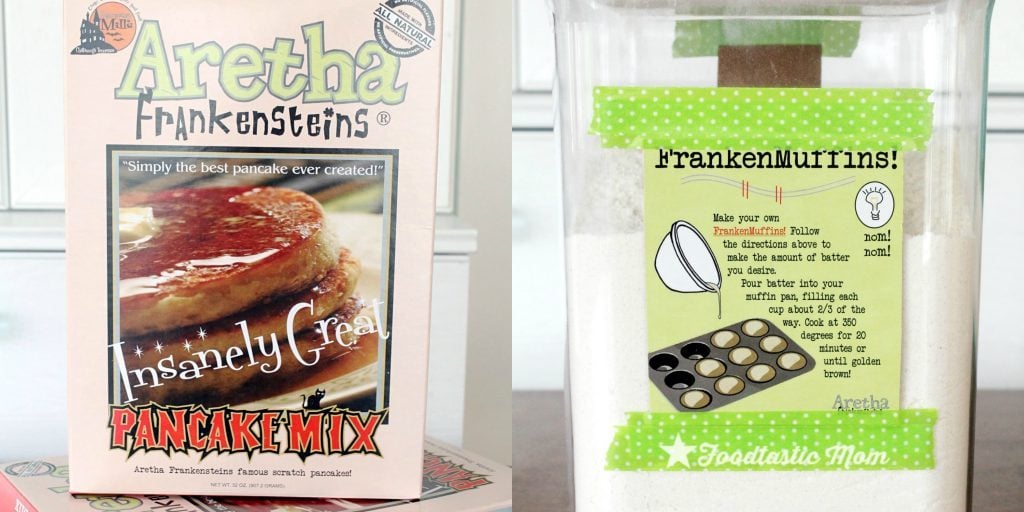 And this pancake mix? It truly is insanely great. Also, it's only sold in the South, and I'm not willing to pay internet prices. So I bought three boxes on our last trip to Atlanta, GA. I would be a sad, sad mom if this pancake mix got stale before we used it! Thanks to my POP container, I know that won't happen now. Plus I just taped the directions for both pancakes and muffins to the container.
This project was so fun, I'm geared up to tackle my other set of cabinets and lazy Susan. But, I need more OXO POP Containers. Click on the board to see my entire Pinterest wish list. So many useful items. Plus each link will take you directly to The Container Store for purchase.
Follow FoodtasticMom's board #POPtober with OXO and The Container Store on Pinterest.


I can't get over what a difference these 13 containers made in my pantry space. The flat lids make everything stackable. Plus again, the POP buttons are really what have sold me on purchasing more sets… especially for my flours and sugars. They keep all your food as fresh as possible. Much more so than any store packaging could.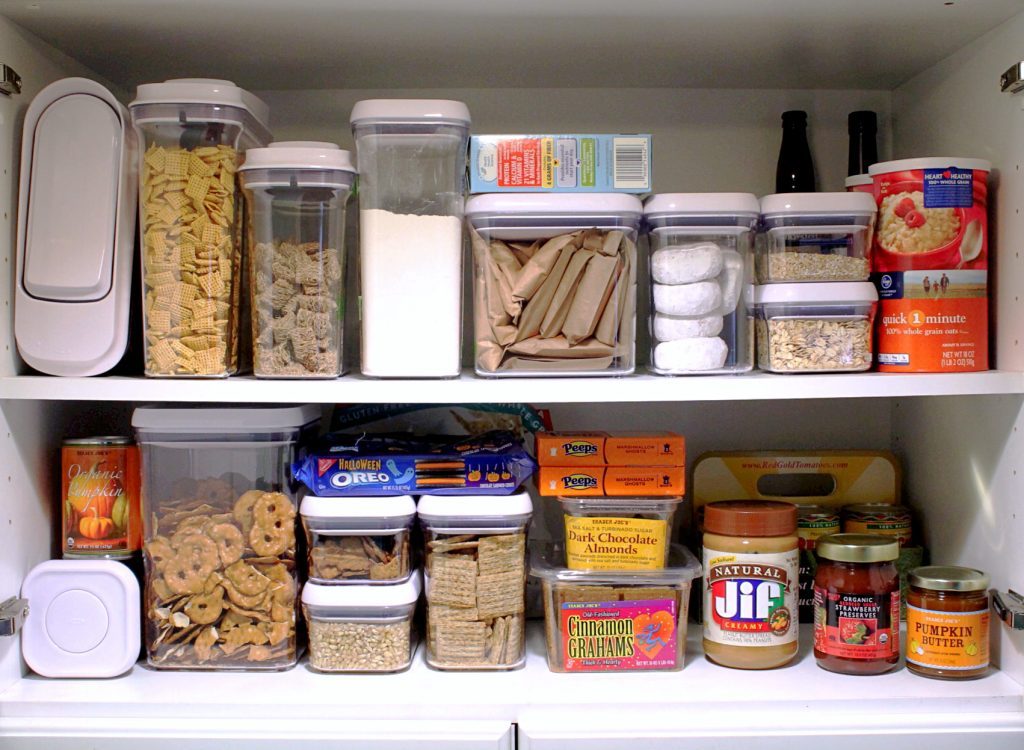 Now click on over to the Facebook giveaway HERE for your chance to win a prize package worth $500, which includes your choice of $250 worth of OXO Storage and Organization tools, as well as a $250 Elfa gift card to spend on other items at The Container Store. Hurry because the giveaway only runs from Monday, October 13th – Friday, October 31st. You too can have a #POPtober makeover. Just look at the difference some OXO POP containers can make…