I am partnering with Sweet'N Low® Zero Calorie Sweetener and Social Stars each month (June through December) of this year to bring you a low-calorie, tasty beverage recipe. As always, all opinions are my own. #donthestitaste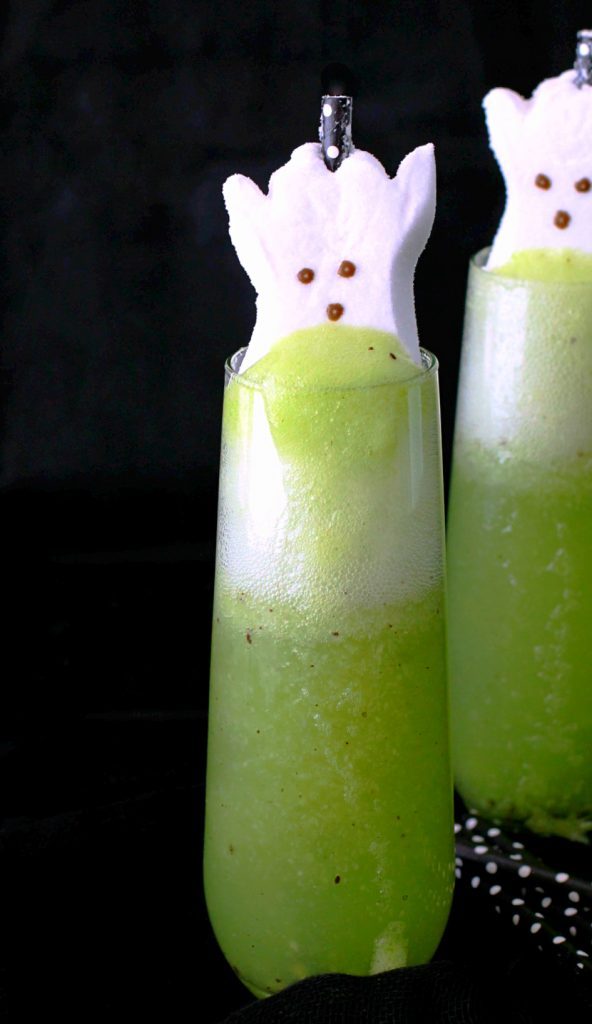 "He slimed me!" It's one of my favorite movie lines of all time. Bill Murray continues to crack me up – have you seen him recently in St. Vincent? But it's Ghostbusters that introduced me to him as a kid. And now that our kiddos are 8 and 10, we recently viewed the iconic Ghostbusters movie with them and they were thoroughly entertained. So fun to relive pop-culture nostalgia with your own children, don't you think?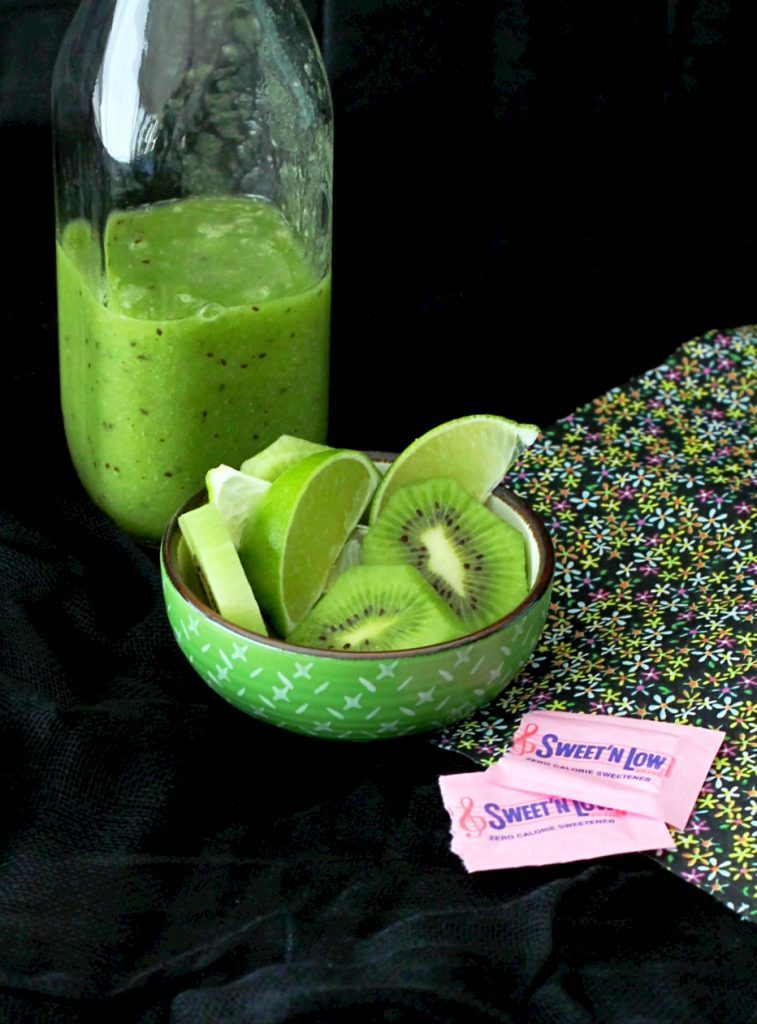 Anyway, slime was my inspiration for my most recent Sweet'N Low® post. Green slime made with fresh, pureed kiwi, lime juice and a few packets of Sweet'N Low® Zero Calorie Sweetener. I'm betting it tastes way better than what Bill Murray was attacked with in the movie so many years ago. My drink recipe is a fun play on the scene and these kid-friendly, fruit-flavored sodas would be the perfect beverage to serve at a Ghostbusters viewing party. Or at any Halloween gathering for that matter!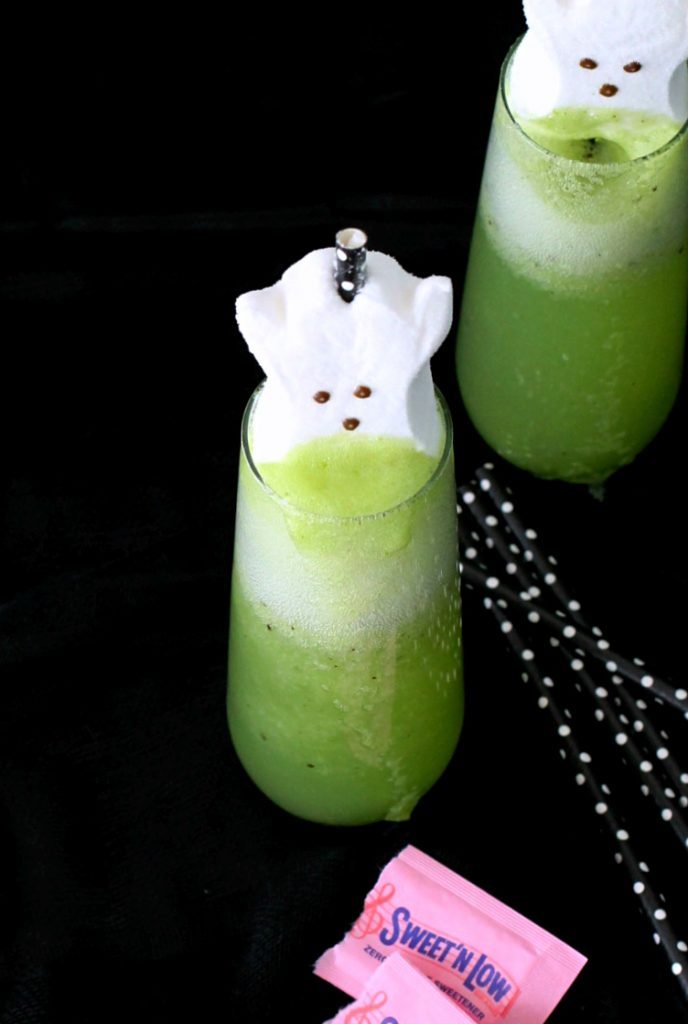 I don't prohibit traditional sodas for my kids, but I don't want them drinking them all the time either. And if you can sneak some nutrients into their trick-or-treat, candy-filled night in the form of "slime", why not? And this time of year, there's plenty of sugar to be had, so using Sweet'N Low® to sweeten up these fruity sodas is a nice balance.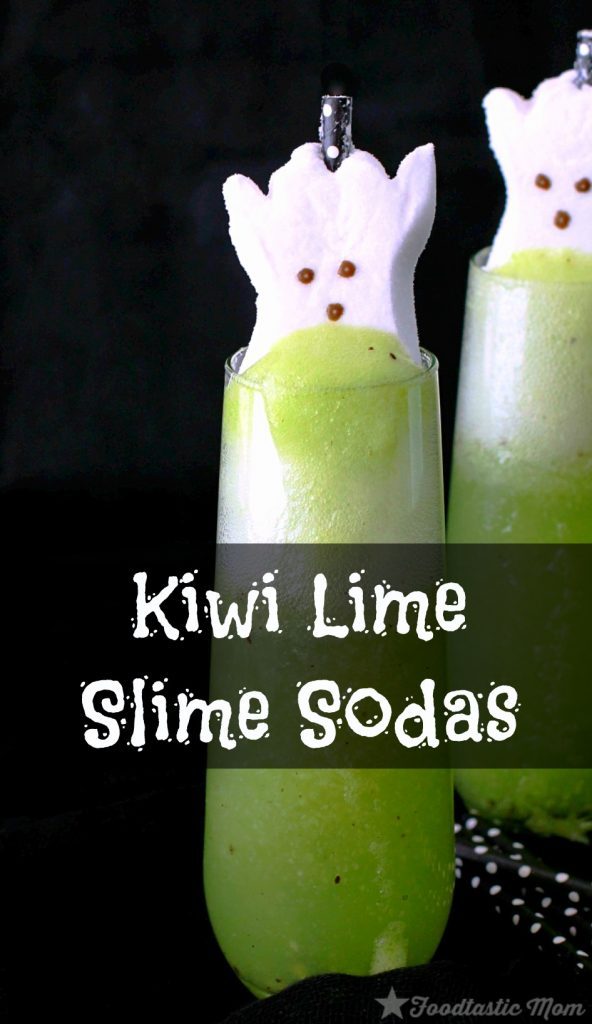 Kiwi Lime Slime Sodas
Ingredients
6

fresh kiwis

peeled and chopped

juice of 1 fresh lime

3

packets of Sweet 'n Low sweetener

32

oz.

sparkling water

4

Peeps ghost marshmallows
Instructions
In a small food processor, puree together the chopped kiwi, lime juice and Sweet 'n Low. Press the puree through a mesh strainer to remove most of the seeds.

Stir the green puree together with the sparkling water. Pour the "sodas" over ice. Top each with a Peep ghost marshmallow pushed through a straw. Serve immediately.