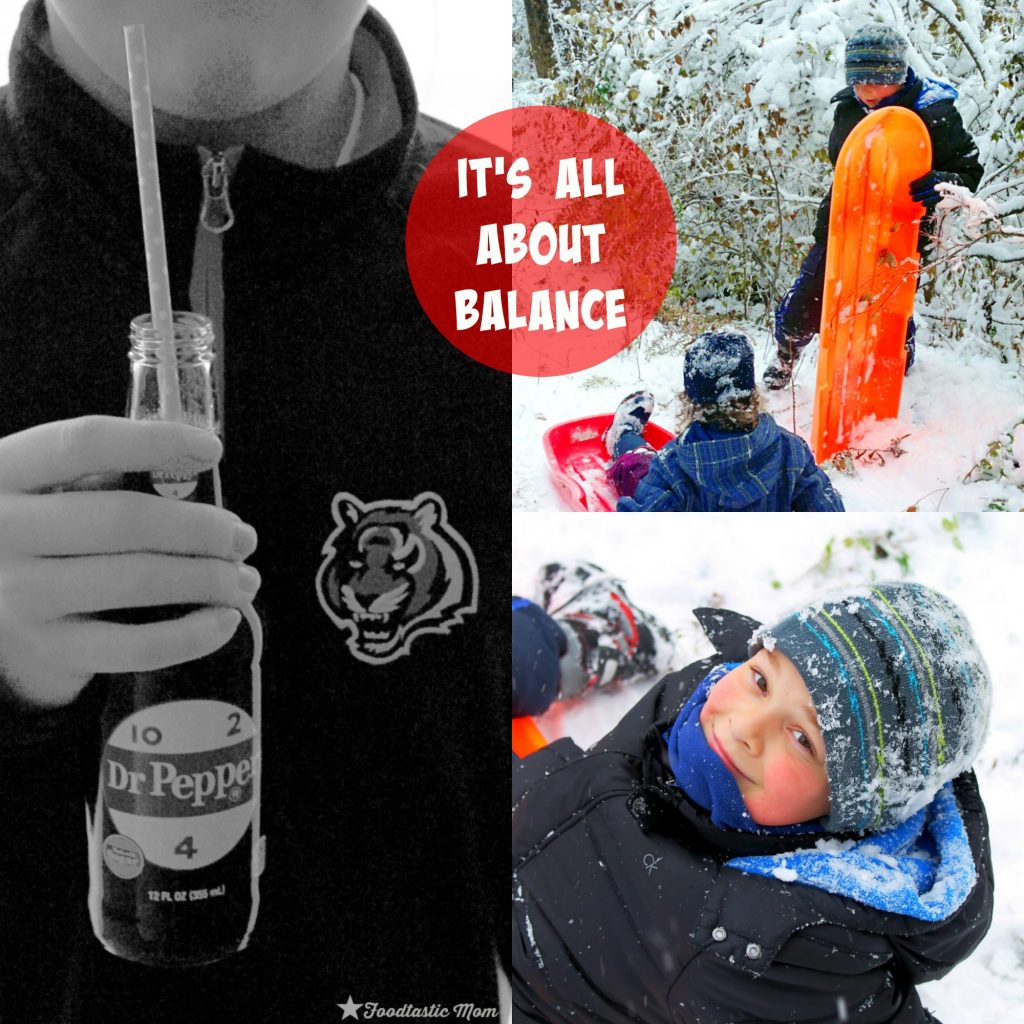 I am proud of both my children, but thanks to BlogHer, I get to focus on my son Caleb today. He'll be ten years old in January and has been an active child since he was born. Biking with the family and especially with his Dad, sledding (he's tried skiing a couple of times), shooting hoops, tossing a football, acting out NFL plays as he watches the Cincinnati Bengals on TV, and now as a second-year member of the swim team, he is not a sedentary child. He does not own a hand-held device, though he and his Dad do enjoy playing Lego Star Wars on the Wii.
However, despite our conscious effort to turn off the screens and keep both our children moving, two years ago at Caleb's 8-year checkup, our doctor (who we love and trust completely) looked at his height and weight percentages and said, "Wow, Caleb really puffed up this last year." And full disclosure, Caleb's Dad struggled with his own weight most of his childhood, so an inherited aspect exists. This was not news either one of us took lightly. And so, with his pediatrician, we discussed weekly weighings at home and how Caleb's weight needed to stay the same as his height grew over the next year.
Caleb had already expressed interest in swimming and, luckily, it seems to be his niche. Both his Dad and I gave him the option to take this past summer off, but it was his choice to keep swimming. At his first meet this season, he was really starting to look like a competitive swimmer! It has been so fun to watch his improvement. Not only has swimming gotten his weight in line with his height, but it is teaching him valuable life-long lessons in grit, self-discipline and balance.
I have to say, back when they were eight and six years old, we hadn't let our kids have soda yet. Caleb's main issue was he drank milk ALL the time. Now in my mind, skim and 1% milk, especially hormone-free, is a healthy choice. However, even healthy choices add up in terms of calories. And now as the kids are getting older and around soda at friends' homes and at swim meets and pretty much everywhere else, it's never been realistic for me to place a ban on it. I discuss my thoughts on how I don't view any foods as "bad" more in depth in my blog post about how to raise good eaters HERE.
When I think about it emotionally, it frustrates me that there are SO many more influences in kids' lives these days to really screw up their balance. I'm talking about all the screen time with the Internet and video games and smart phones being so much a part of the everyday, when it wasn't that way when I was a kid. But even so, without all those "negative" influences, I myself still struggle with balance. So I'm not sure that it's so much an outside influence problem as an internal struggle. Again, it's all about balance.
So, for our family, the way we achieve balance for our 9 and 7-year-olds is to not allow them to own a personal electronic device yet. That way, it's automatically not a choice. Before homework and activities, the TV is not turned on in our house; so most weekdays that means that it's bedtime and it's still off. The weekends are more relaxed and cartoons and football games are allowed. As many days a week as I can, we sit down as a family together to eat dinner. Again, refer to my blog post HERE for more details about that.
And, Caleb is at swim practice five days per week now, which is totally his choice. If he decides after this season he is finished, that is fine. But he will need to find another activity to pursue that will keep him moving. And as with the biking I mentioned at the beginning of my post, all four of us enjoy moving together. We bike, hike, rollerblade and swim together as a family. And now for the disclaimer and that $100 Giveaway I promised in the title!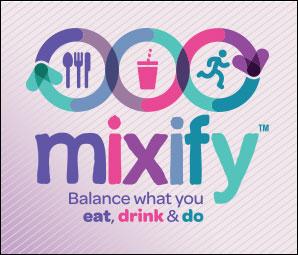 The American Beverage Association has come together with a mission to support families' ongoing efforts to achieve balance. Mixify is all about inspiring teens to find balance in their mix of food, beverage and physical activities. It was started when moms across the country asked the leading beverage companies to help support and educate their teens about finding balance, without totally eliminating things they enjoyed. Mixify also includes features teen specifically asked for, like the opportunity to speak with professionals (dieticians and trainers) for advice on how to find balance in their busy lives. To visit the Mixify website for teens, visit www.MyMixify.com. To learn more about Mixify and all the other efforts America's beverage companies are doing to help families achieve balance, visit www.DeliveringChoices.org and follow ABA Delivers on Twitter and Facebook.
"Coke, Dr Pepper and Pepsi understand that getting a balanced mix of foods, drinks and physical activities for your family isn't always easy. That's why they're coming together for the first time ever to talk to teens about balancing what they eat and drink with what they do. With tools to help teens get active and information to help them think about when they've had too much, or maybe when it's time for a treat—America's beverage companies are supporting our efforts to find a balanced mix that works for our families."
BlogHer is giving away a $100 Visa gift card to one lucky reader. To enter for a chance to win, just leave me a comment below and let me know: What do you do to keep your family balanced? Tips?
Sweepstakes Rules:
No duplicate comments.
You may receive (2) total entries by selecting from the following entry methods:
Leave a comment in response to the sweepstakes prompt on this post
Tweet (public message) about this promotion; including exactly the following unique term in your tweet message: "#SweepstakesEntry"; and leave the URL to that tweet in a comment on this post
Blog about this promotion, including a disclosure that you are receiving a sweepstakes entry in exchange for writing the blog post, and leave the URL to that post in a comment on this post
For those with no Twitter or blog, read the official rules to learn about an alternate form of entry.
This giveaway is open to US Residents age 18 or older. Winners will be selected via random draw, and will be notified by e-mail. The notification email will come directly from BlogHer via the sweeps@blogher email address. You will have 72 hours to respond; otherwise a new winner will be selected.
The Official Rules are available here.
This sweepstakes runs from 12/15/14 – 12/24/14.
Be sure to visit the American Beverage Association brand page on BlogHer.com where you can read other bloggers' posts!