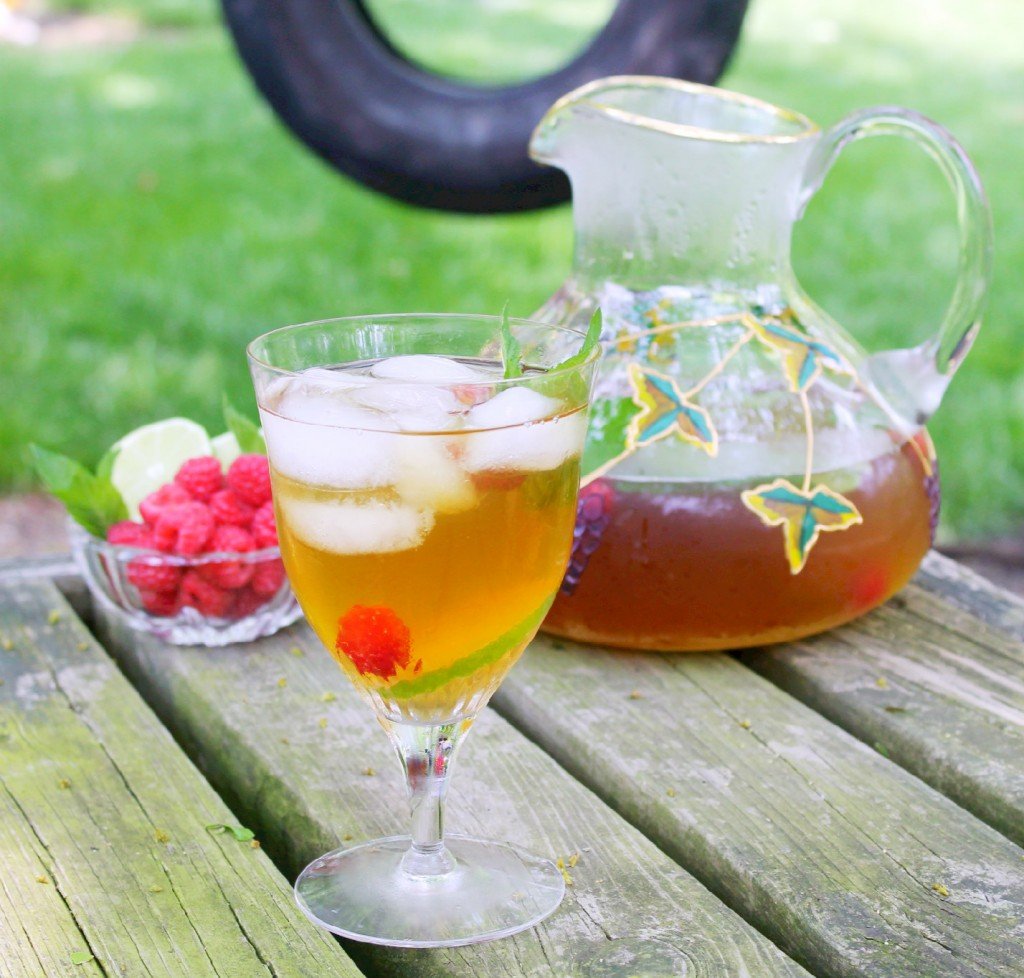 I grew up drinking iced tea by the gallons. My mom used to make "sun tea" all the time. Lately my usual stop for iced tea is Whole Foods when I go for their salad bar. My favorite is Honest Tea Moroccan Mint, but tea is meant to be consumed every day, just like coffee. So now that it's nearing iced tea weather, I'm making mine at home.
While I have a serious sweet-tooth, I personally like my tea on the very lightly sweet side. I save my sugar consumption for dessert. And I'm lucky enough to have a patch of fresh mint in our yard that just will not quit. It's like a weed, which is good because I kill things. It's embarrassing really. I'm great at the cooking part, but I'd die without farmers. I need someone else to do the growing part.
Anyway, if you need convincing to drink more tea, I found this handy chart…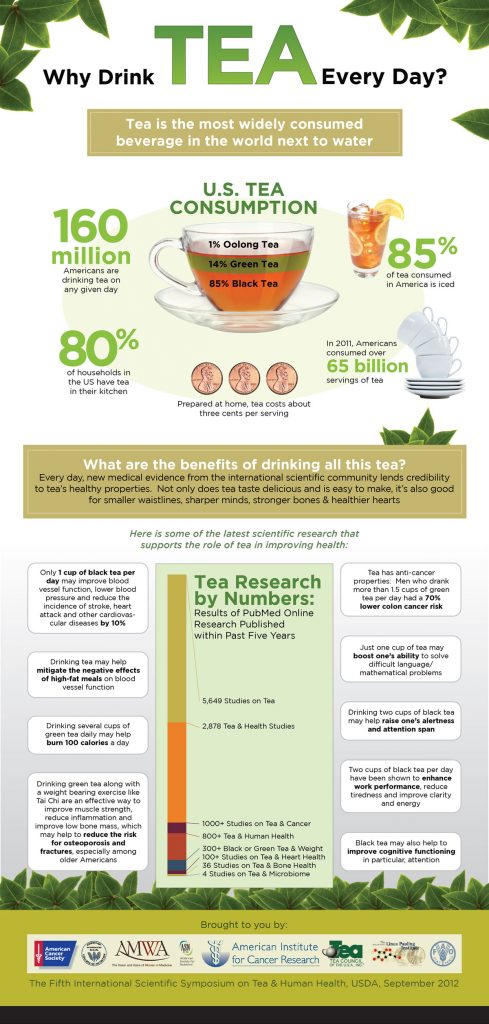 That's a lot of good reasons from a lot people who know way than me. Of course they are not speaking of the fast-food sweet tea variety. We're talking little to no sugar with some natural flavoring. Personally I've always loved tea to taste like tea, so it's easy for me. Maybe try this version to get yourself acclimated.
I use these handy, made-for-iced-tea-bags from Tazo Tea. You don't have to use green tea. You don't have to use Tazo brand. Any brand will do and get you through the summer with plenty of iced tea to cool you off and keep you healthy.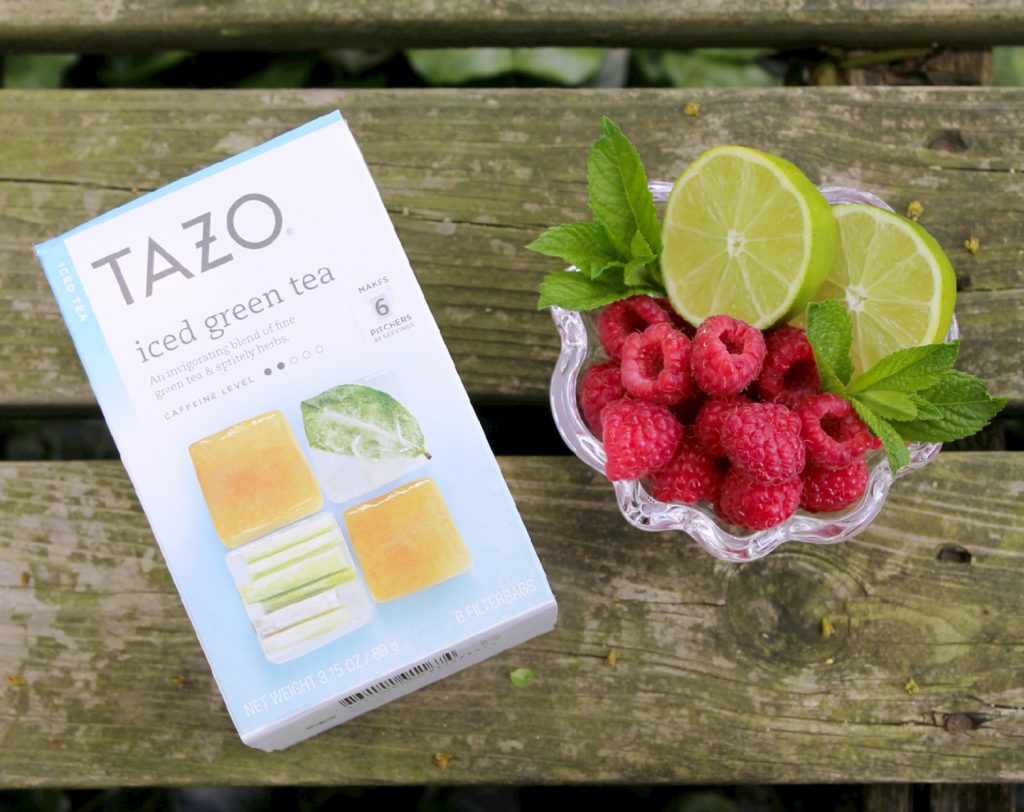 Iced Tea with Mint, Raspberries and Lime
Ingredients
1

Tazo iced tea bag OR

6 - 8

standard individual tea bags

3

T.

sugar

2

quarts

water

1

lime

1/3

c.

raspberries

1/4

c.

mint leaves
Instructions
Place the tea bag(s) in your pitcher. Measure 4 cups water in a microwave-safe measuring cup and add the sugar. Microwave the water for 8-10 minutes, until boiling. Remove the water from the microwave, stir to be sure sugar is dissolved and pour the boiling water over the tea bag(s).

Allow to steep for 4 minutes. Remove tea bag(s).

Add the remaining 4 cups of water to the pitcher and refrigerate until cold.

Slice lime in half. Squeeze juice from one half of lime into pitcher. Thinly slice the other half and add to the pitcher of iced tea. Add the raspberries and whole mint leaves to the pitcher. Stir well and serve over ice.