The following post is sponsored by Mirum. All opinions are mine alone. #WMTasteOfHomemade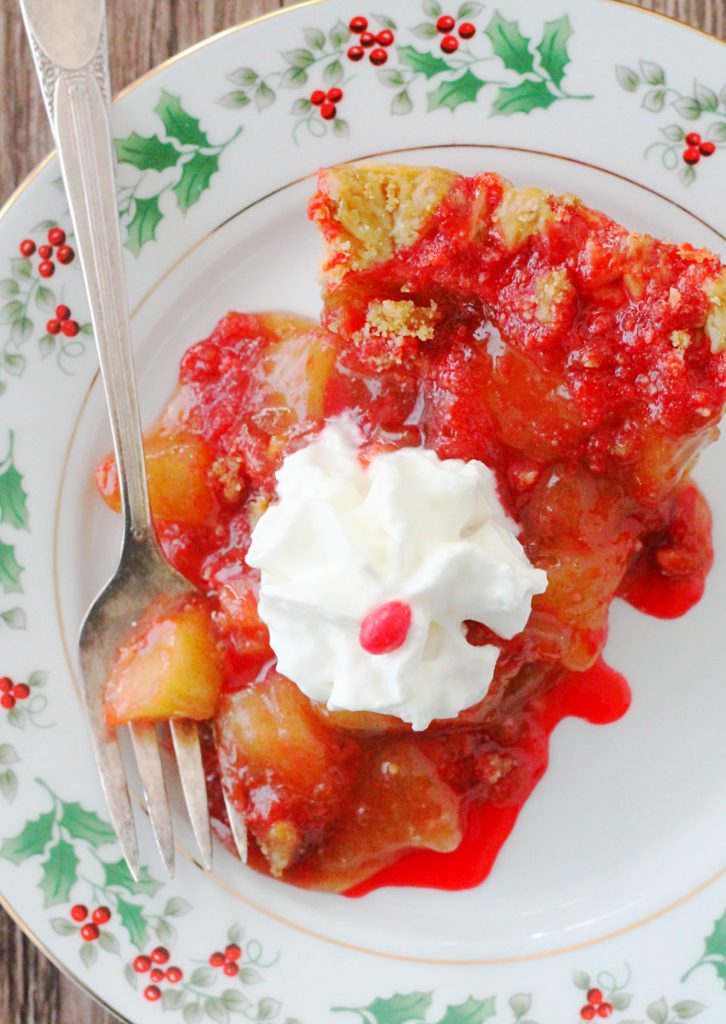 I have three holiday dessert hacks to share with you today that will make your home warm and inviting for even the most last minute of guests. Or in my case even when you might have had recent flooding in the kitchen and have to replace countertops and flooring.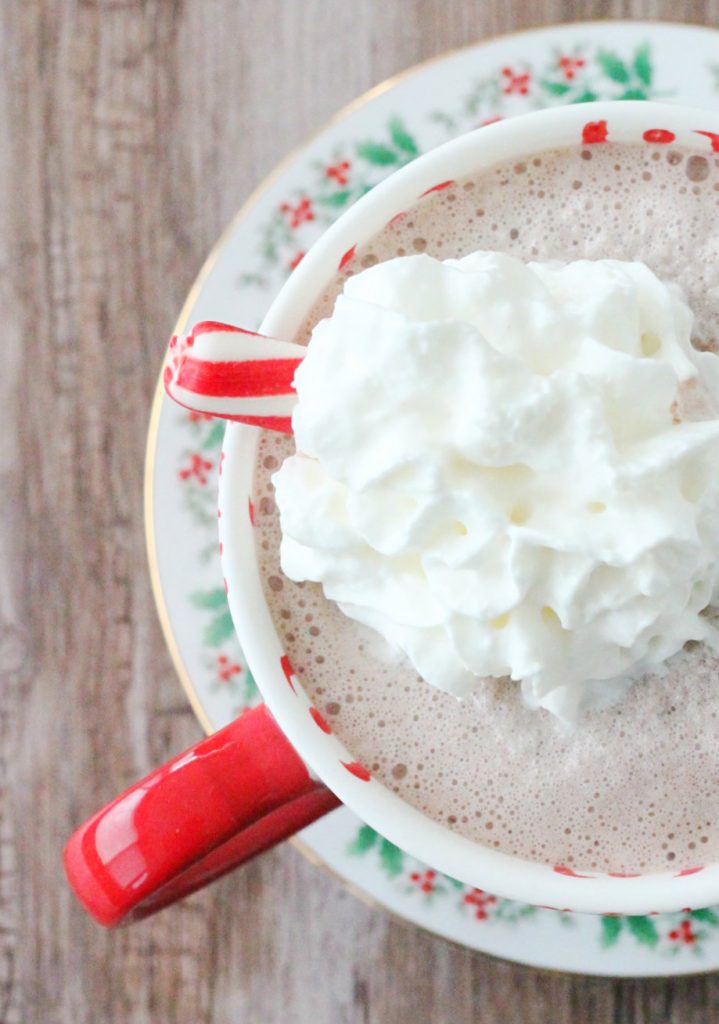 I had happily agreed to share these dessert hacks using Marie Callender's Apple Pie, Swiss Miss Hot Cocoa and Reddi-Wip Topping when our kitchen faucet decided to leak while we were out of town. So bad was the leak that our homeowners insurance had to get involved and we currently have industrial sized dryers and dehumidifiers in our kitchen. Which by the way happens to be my office. Good luck with from-scratch homemade desserts right about now!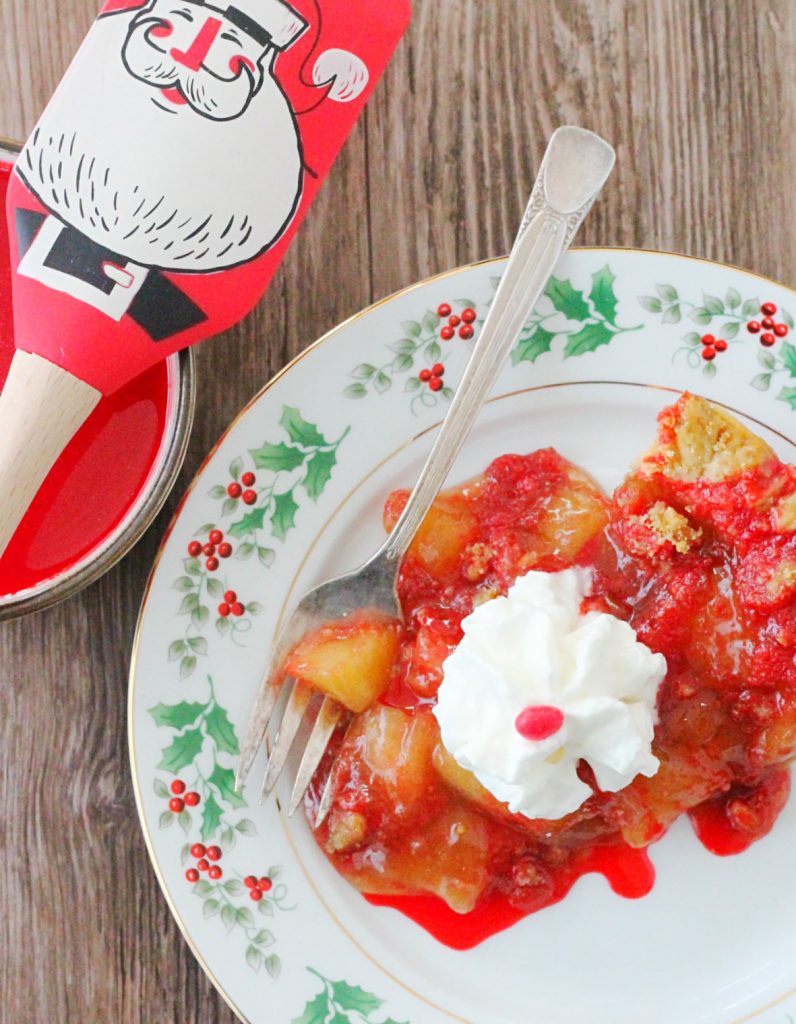 But because these are hacks and require minimal effort I could work around my dryers and the water being shut off in my kitchen sink. Which is good because I love the holidays and so I'm just a bit stressed to have limited kitchen access as we approach December.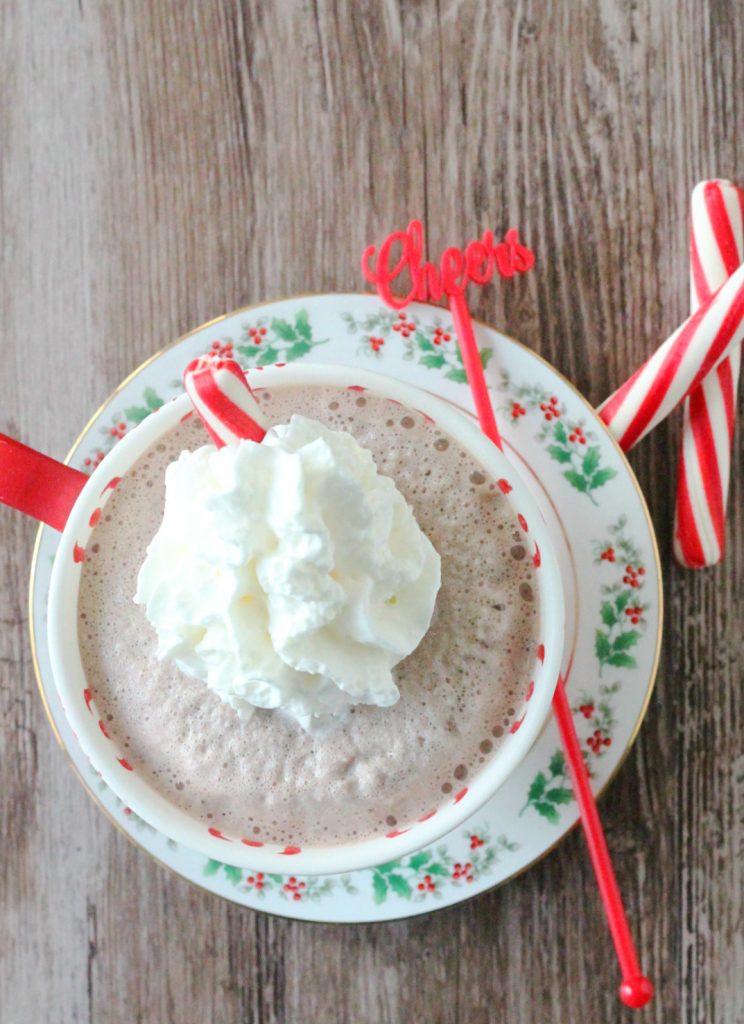 Even better I found all I needed at my local Walmart and took advantage of their online ordering system. Don't we all need an extra set of hands during the holidays? Read more about the convenience of picking up your groceries (including your holiday dessert needs) HERE.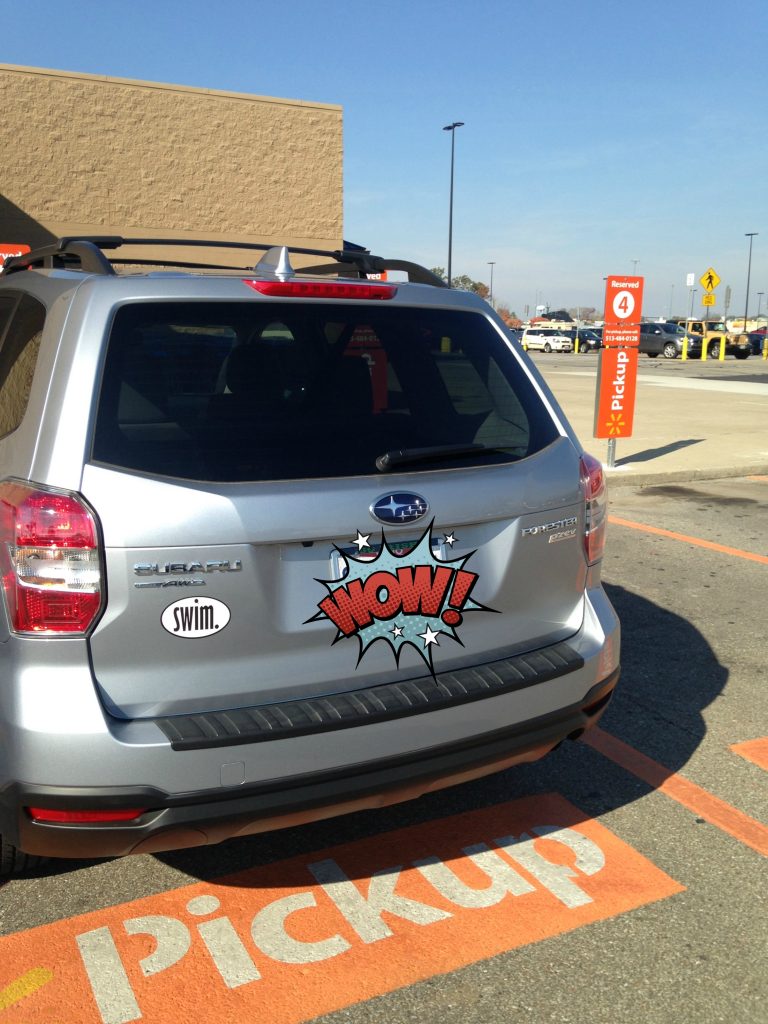 Candy Apple Pie
Make a simple candy apple sauce with red hot candies and drizzle it over a freshly baked Marie Callender's Apple Pie. Top it with Reddi-Wip or your favorite ice cream.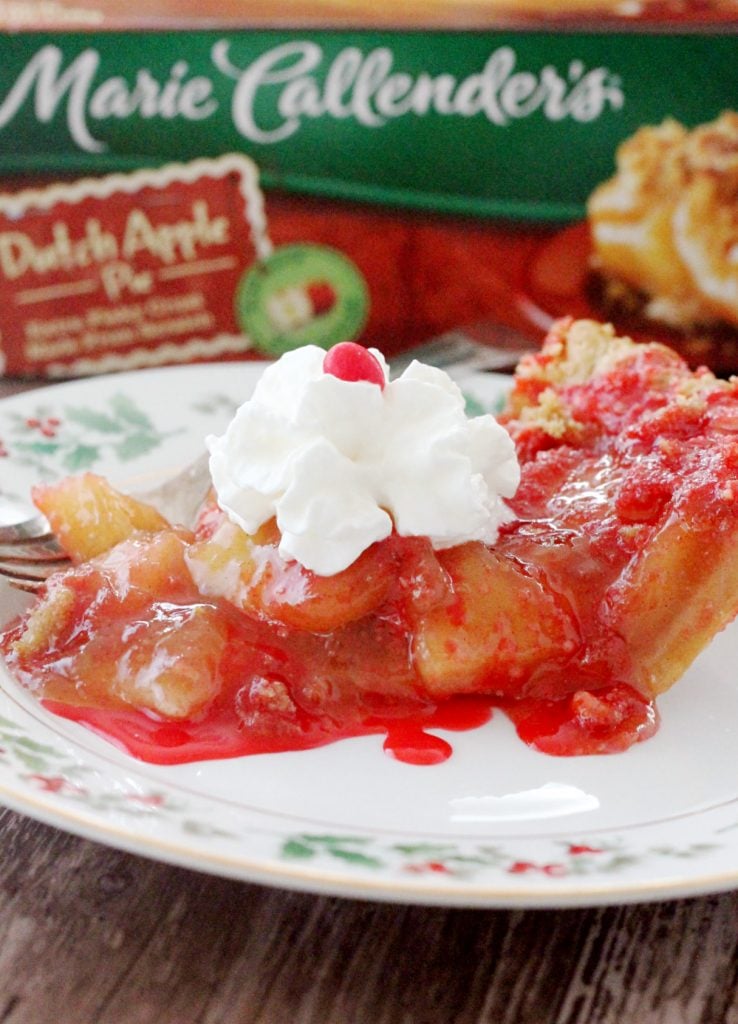 Frozen Hot Chocolate
Blend Swiss Miss hot chocolate with milk and ice (no need to heat). Top with Reddi-Wip and serve with peppermint sticks to stir.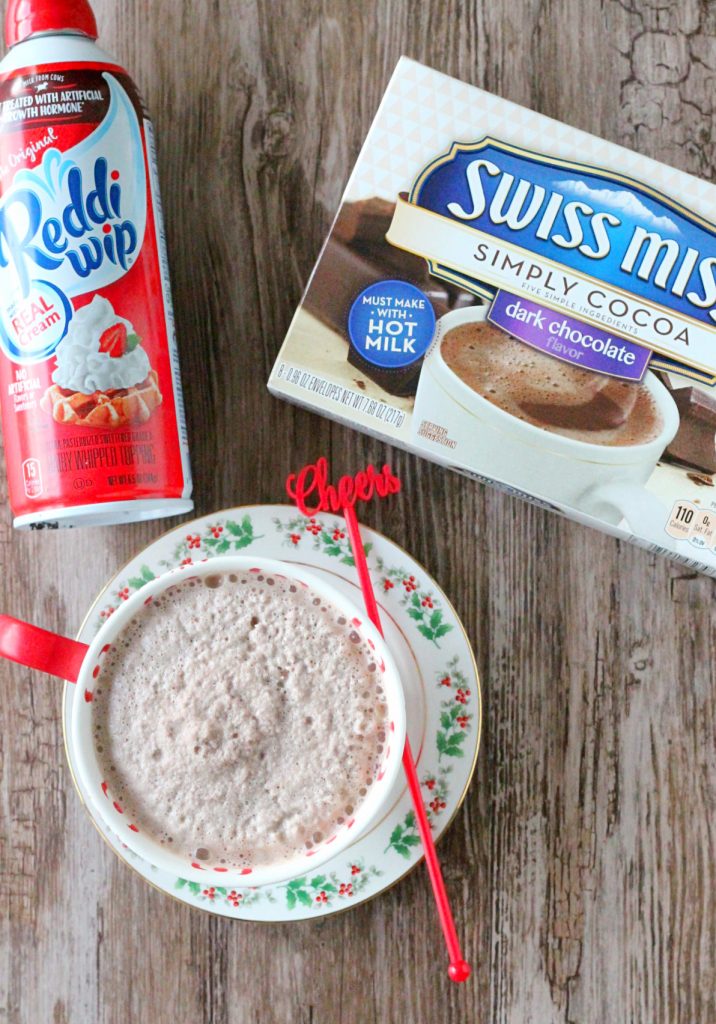 Frosty Snowflake Hot Chocolate

I hope your holidays are off to a happy start and that you avoid a soggy kitchen like me. Do you have a favorite holiday dessert hack? Tell me in the comments! And for even more clever holiday dessert hacks visit HERE.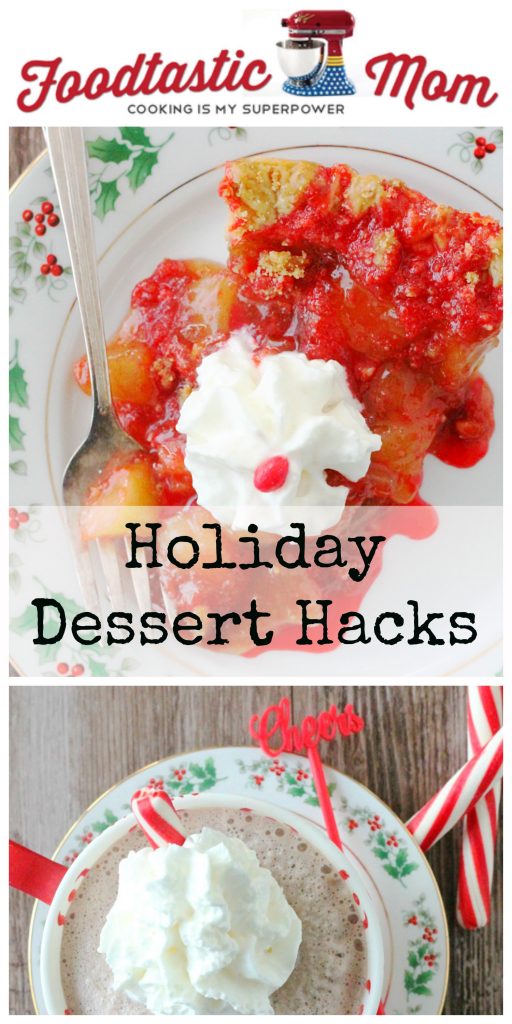 Candy Apple Pie Hack
Ingredients
One Marie Callender's Apple Pie

1/2

c.

red hot candies

1/2

c.

water

2

t.

cornstarch

1

T.

water

Reddi-Wip topping
Instructions
Bake the Marie Callender's Apple Pie according to package directions. Allow to cool.

Place the red hot candies and 1/2 cup of water in a small sauce pan. Heat over medium-low heat, stirring occasionally, until candies are completely melted. Stir together the cornstarch and remaining 1 tablespoon of water until smooth. Add to the red hot candy sauce. Bring mixture to a vigorous simmer and allow to cook for about one minute. Remove from heat.

Drizzle the pie with the red hot candy sauce.

Slice pie and top each slice with Reddi-Wip topping and a red hot candy.
Frozen Hot Chocolate Hack
Ingredients
4

packets Swiss Miss Hot Chocolate

2

cups

whole milk

2

cups

ice

Reddi-Wip Topping

Peppermint Sticks
Instructions
Place the hot chocolate mix, milk and ice in a high-powered blender. Blend until smooth.

Fill two mugs and top with Reddi-Wip Topping and peppermint sticks.

Serve immediately.