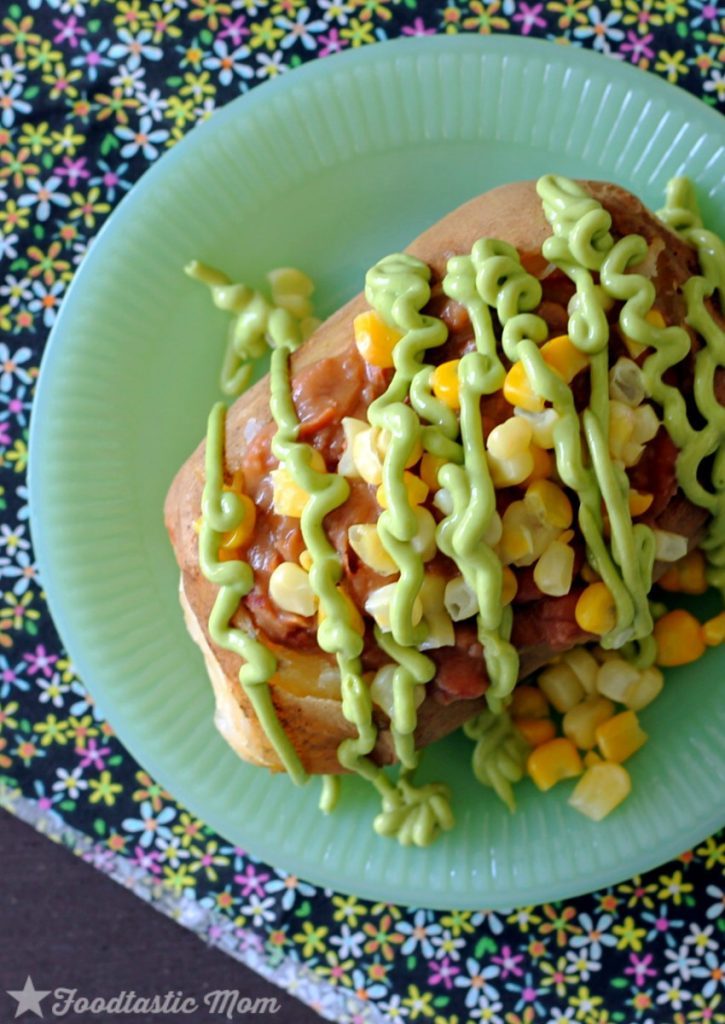 I always blog what I eat. Even as my blog gets bigger and I have more sponsored posts. I don't agree to make a sponsored post unless the dish would actually be eaten by me or my family. A popular food blog mentioned recently on Facebook that she needed to blog "more of what she eats". This was a curious statement to me because if she's not eating it, then what's the point? I mean, there are often times I have TOO much of what I've made, so I'll give the extra away. But we always eat it for at least one meal…
This potato seems a bit random, even to me, but it's really tasty. Here's the story…
I was talking to a friend of mine who is a dietician at Cincinnati Children's Hospital (she's also going to be starting a blog soon) and she was telling me about making her own refried beans in the slow cooker. Since I'd never done that myself, but we eat a fare amount of refried beans as a family, I decided to try it the other day. I'm glad to say they were a smashing success! I'd never have considered eating a bowl of canned beans by themselves (you know, not wrapped in a tortilla or in a taco salad or something) but when you make them from scratch (as with everything else) they do actually taste a whole lot better. So I had a lot of beans to use up.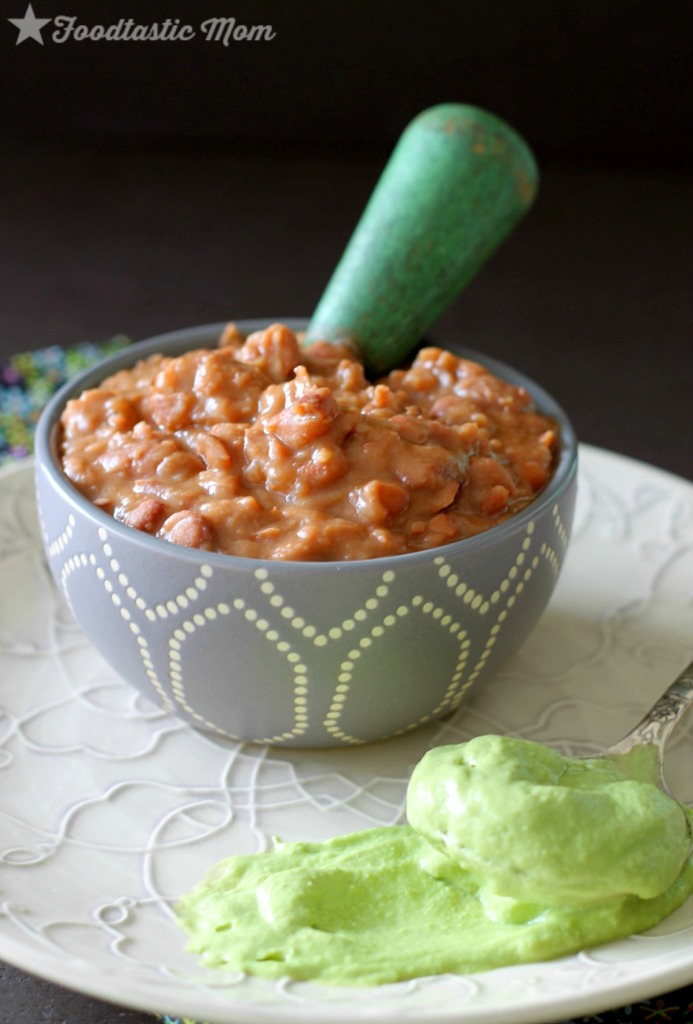 Also, I'd been making a version of avocado sauce to top potatoes ever since I ran across THIS recipe from Oh She Glows. I started by using it atop the crispy smashed potatoes as she suggests (as a side for a steak dinner one night), but decided the sauce really needed to be made more often and for other uses. I'll be posting about a dip I made with it too, later this week.
And finally, the My Fitness Pal app, along with the Pacer (pedometer) app, seem to be finally getting me moving toward real weight loss. More about that in another month or so, once I've really gotten going. But this potato, topped with homemade beans, corn and avocado sauce is pretty darn healthy and only about 350 calories in total. All the fiber from the beans and potato skin make it a filling meal as well!
So that's where I am this week. Using new apps on my phone and combining familiar foods in maybe not so familiar ways.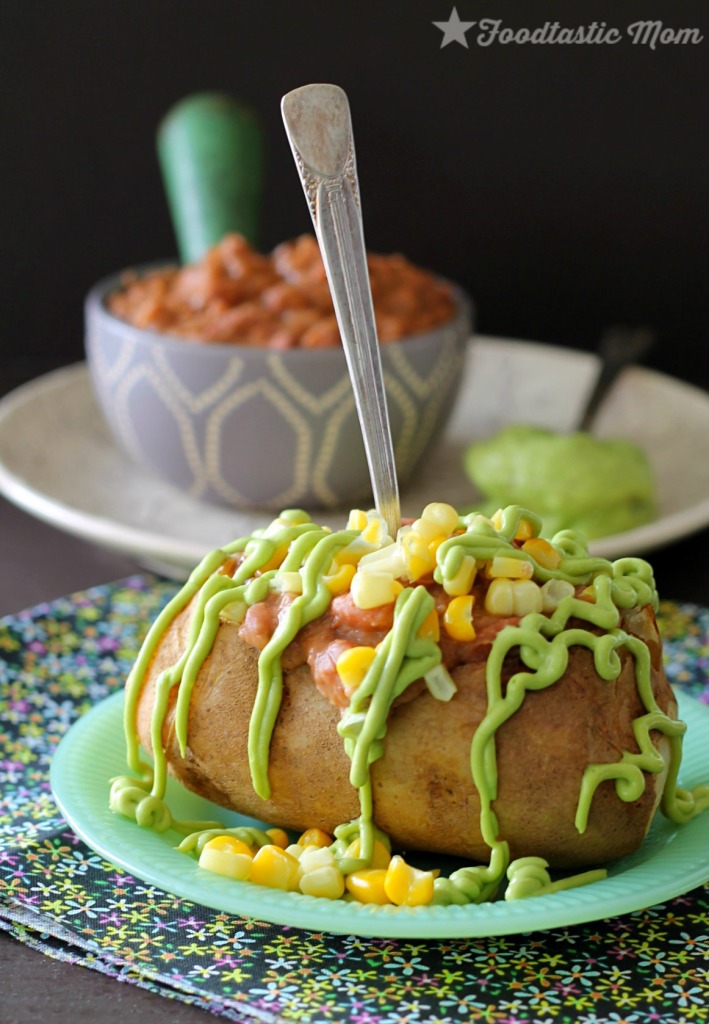 Healthy Loaded Baked Potato
Author:
Ingredients
SLOW COOKER REFRIED BEANS
1 bag (about 3 cups) dried pinto beans
1 sweet onion, minced
6 c. water
1 T. unsalted butter
1 t. salt
1 t. seasoned salt
1 t. cumin
1 T. Chipotle Tabasco Sauce
AVOCADO SAUCE
3 small avocados
juice of one lemon
1/2 c. fresh parsley
1 t. salt
1/2 c. sour cream
2 c. frozen corn
8 baking potatoes
Instructions
FOR THE BEANS
Place the beans, onion, water, butter, salt, seasoned salt, cumin and Tabasco in a slow cooker. Cook on low for 8 hours, or until beans are very soft. Mash with a potato masher. Can be stored in an air-tight container in the refrigerator for one week.
FOR THE AVOCADO SAUCE
Place the avocado, lemon juice, parsley, salt and sour cream in a blender or food processor and blend until very smooth.
Preheat oven to 375 degrees. Wrap each potato in foil and bake for about 60 minutes, or until potatoes are tender.
Microwave corn until cooked through.
Serve potatoes topped with refried beans, corn and avocado sauce.