This shop has been compensated by Collective Bias, Inc. and its advertiser. All opinions are mine alone. #ExtraGumMoments #CollectiveBias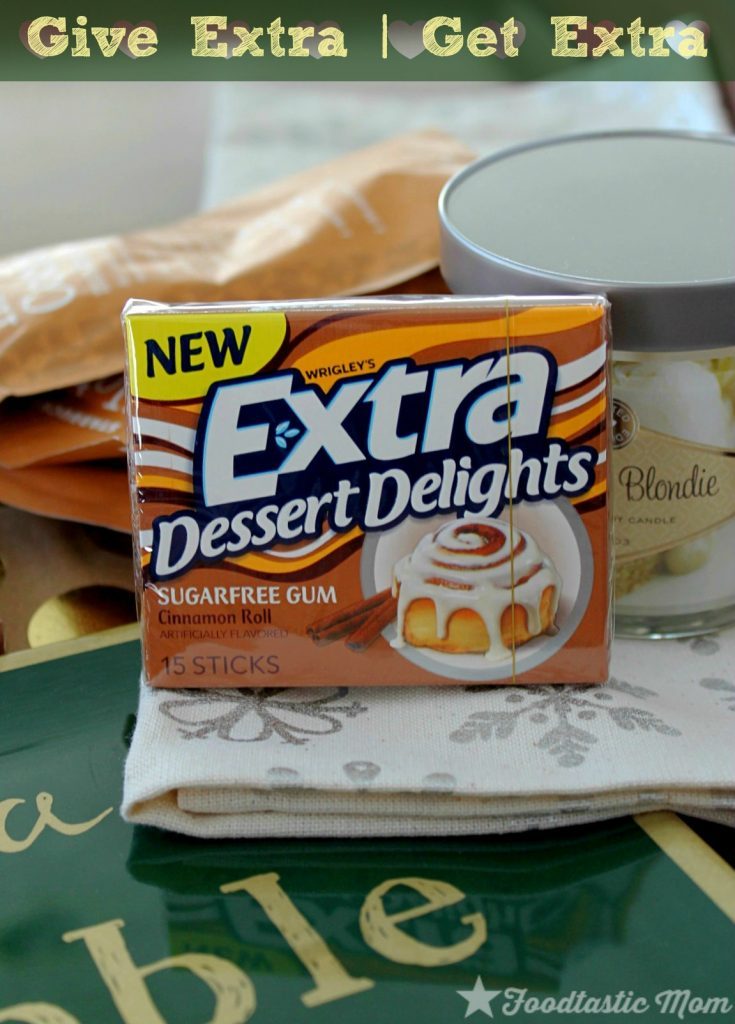 My blog is my work and the more time I give to it, the more it has provided for my family. Now for the first time it's also allowing me to provide a fun gift to my neighbor, thanks to Extra Gum.
I've mentioned "TT" before, as my daughter lovingly calls her. Among many other things over the years, she's provided us with food, endless candy and treats for our kids (she has a drawer in her house just for them), mom/friend advice (to me), a pool to swim in, and just general neighborly awesomeness. My husband and I tell our friends and family that when it comes to neighbors, we won the lottery.
So allow me to step back from recipes for a post and give you an idea for gifting to the "TT's" in your life. Though it's not so much about the "stuff" as it is the sentiment behind it. And I'm a big fan of tossing gum in Christmas stockings, so this is just an extension of that.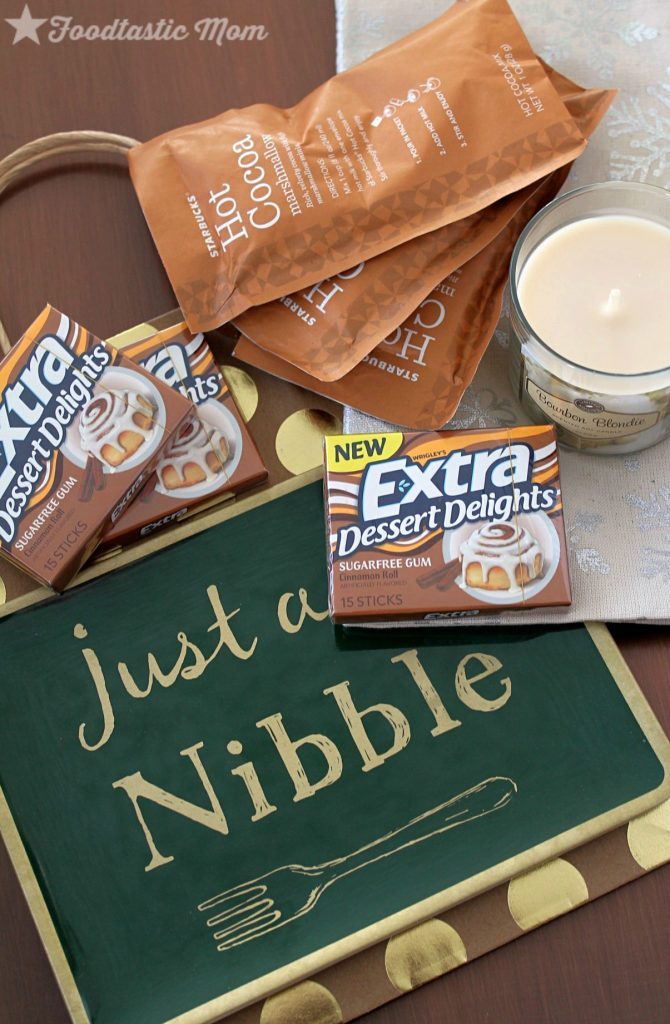 There's no shortage of fun stuff at Target, and I had a lot of fun browsing the aisles to find some color-coordinating goodies to go with my pack of Cinnamon Roll gum. A Bourbon Blondie Candle that smells divine, some gourmet packets of Marshmallow Hot Cocoa, a Wintery kitchen towel, plus a cute "Just a Nibble" plate for setting out at the holidays. My neighbor will love the gesture, especially since my daughter will probably give a big hug to go along with it.
Extra Gum has some other fun flavors for the holidays as well. I'm picturing a pack of the Winterfresh gum in my daughter's stocking to go along with the Beanie Baby "Olaf" I've already purchased for her. Maybe a bottle of red wine to go along with the Berry flavored gum for some of my other friends. And definitely the Mint Chocolate Chip gum for my husband, just because (it's his favorite flavor combination of all time).
So this holiday season, I encourage you to Give Extra with Extra Gum. As is usually the case, I get just as much enjoyment from choosing gifts for those I care about as they do actually receiving the gift!