This shop is part of a social shopper marketing insight campaign with Pollinate Media Group and Office Depot, but all opinions are my own. #pmedia #inspirestudents #teacherschangelives http://my-disclosur.es/OBsstV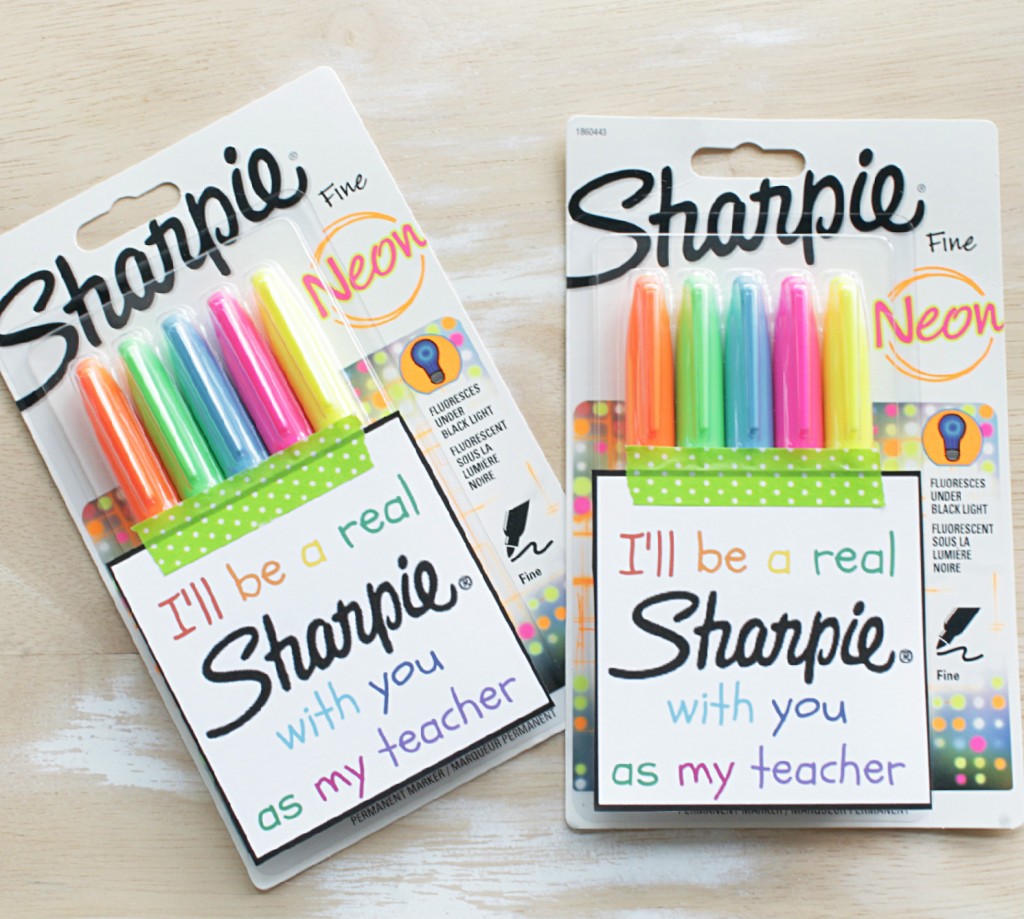 #teacherschangelives
I blog primarily about food (mainly food I'm feeding my husband and our two children), but because I'm a mom and like to indulge my creative side outside of the kitchen too, I sometimes share DIY-type posts that I've used successfully in my own life. This happens to be one of those posts.
I'm all about free printables and am quite envious of all the talented graphic designers who create and put them out there on the web to use. I never had a job where I needed to know how to use Photoshop or other design software until I started blogging. I still have a very rudimentary understanding of Photoshop – just enough to get me by on my photo editing until I can block some more time to learn even more.
My favorite tool so far since starting this blog almost 2 years ago though is PicMonkey. It is so fun! I started by adding simple graphics and type to my blog photos, but I've recently been dabbling at making some of those free printables that I used to rely on others to create for me. Now if I can't find what I am looking for, I can create it myself.

Right click to "save image as" to your computer
This is what I did after I shopped my local Office Max store in preparing for back to school. My husband is a high school teacher so I might be more mindful than most in creating little gifts for my children's teachers throughout the school year.
I had so much fun shopping for my children's teachers (and I even purchased some playful Expo Neon Window Markers for them to draw on our windows). They are really vibrant, yet easy to clean off! And I know you'll enjoy shopping at your own Office Depot/Office Max stores knowing you can save $5 off your purchase of $20 or more on some of these creative PaperMate, Expo, Sharpie, Uni-Ball and Mr. Sketch products. Writing, writing, grading, drawing, reading, reading and more writing… that about sums up the school year in this household… so colorful writing and highlighting materials are a must.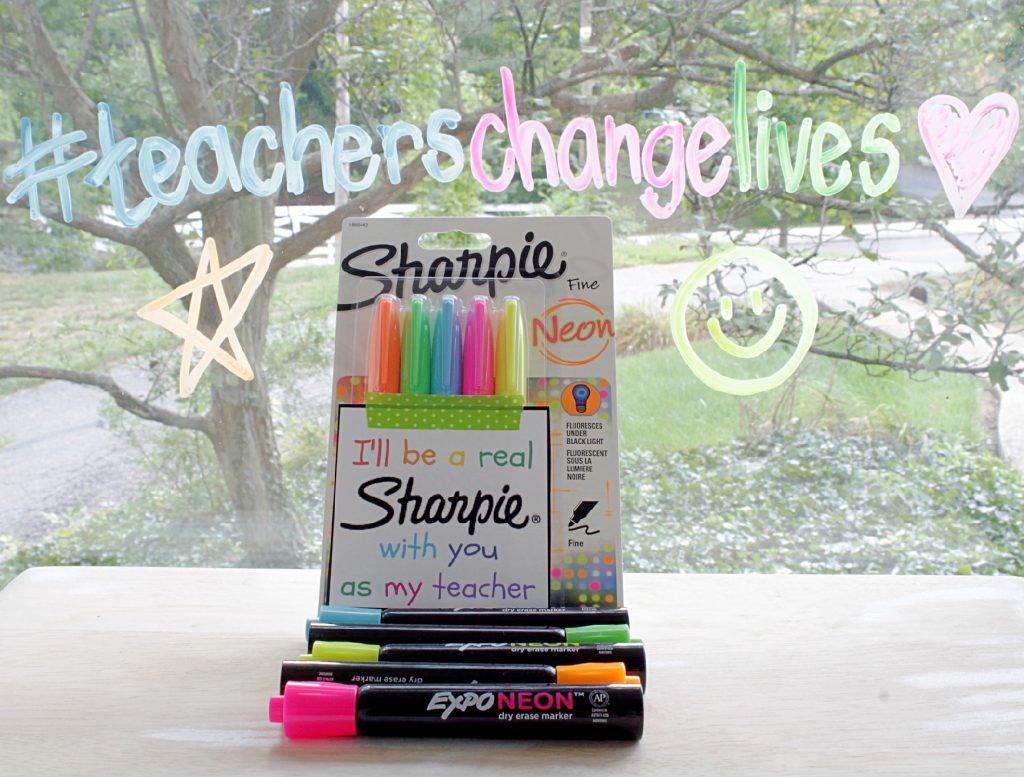 The gift I created was given to my kiddos' teachers on their first day of school, but it can easily be used for a Teacher Appreciation Week gift. Simply click on the PicMonkey-created printable to "save image as" to your home computer and print at best quality. Cut and tape the tags to packages of Sharpie markers and you are ready to go!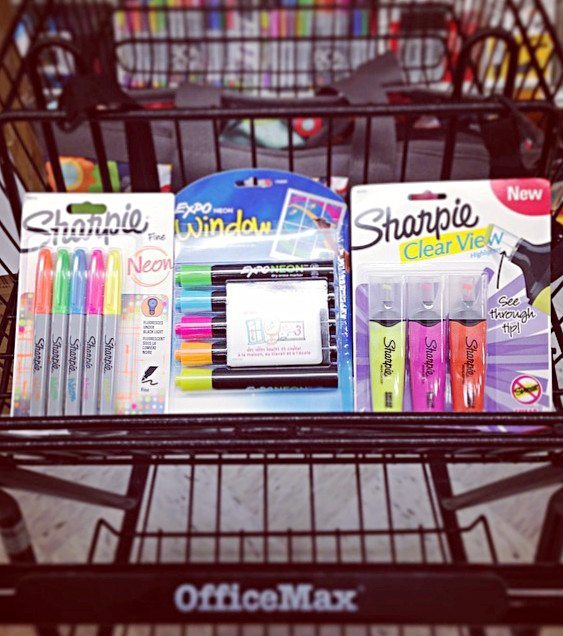 #inspirestudents
Now through September 6th (while supplies last), you can stock your homework stations with Sharpie Clearview Highlighters ($4) (pictured in my cart above), PaperMate Clearpoints ($3) and select Expo markers ($2) very inexpensively. And sign up for the free Office Depot/Office Max rewards program to earn 200 points each time you recycle your printer cartridges!
Don't have a homework station set up? This is what ours looks like (but with the addition of a second chair at the table) that I shared in a previous blog post. I inherited that table for free, sanded the top and mod-podged some scrapbooking paper to the top. And the motivational prints can be found HERE as part of an even larger collection. Our kids love this space and so do I! It corrals their supplies in one spot in the house and provides them with a dedicated space to concentrate on their homework.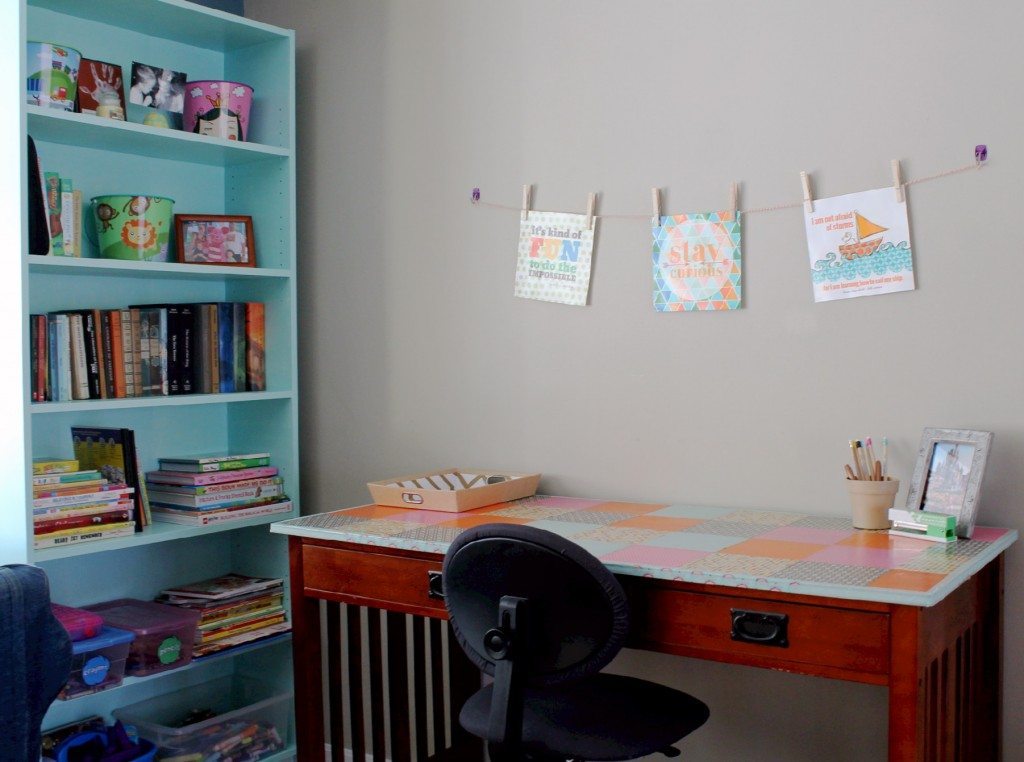 Teachers really do change lives. Don't forget to show your appreciation throughout the school year. After a long summer, I always appreciate the time they spend each and every day with my energetic kids all the more!