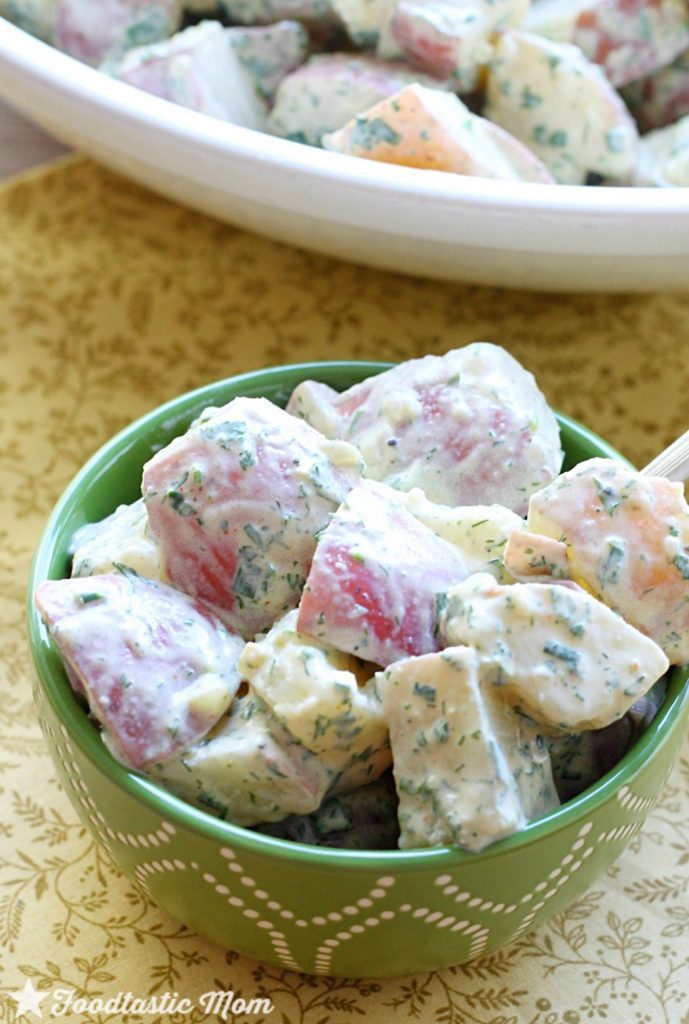 I've made this potato salad several times now with the intention of posting it but because I've also been making it for entertaining purposes the pictures hadn't happened yet. So today I was determined. I walked up to my grocery because it was a sunshiny day, purchased a bunch of fresh herbs and red-skinned potatoes and came back and made this potato salad yet again. It was a fantastic side dish for our dinner. It was cute too because my daughter Hannah practically flipped out when she saw I'd made "one of her favorite things" again. That makes me pretty happy to have a child of mine love something so humble as my potato salad!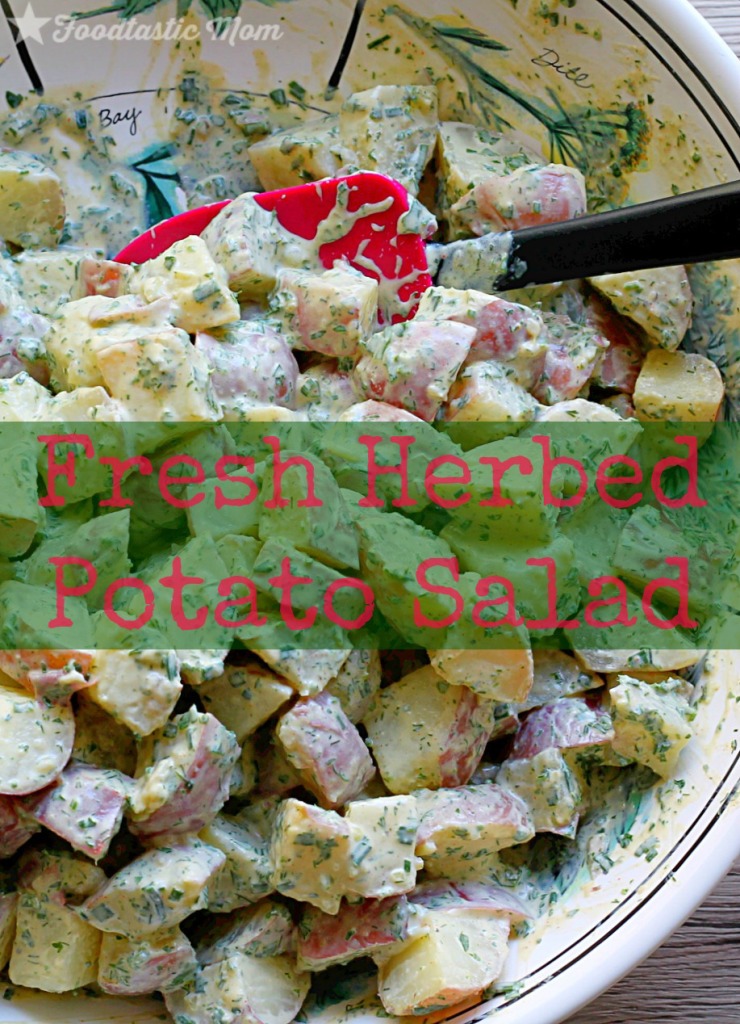 I think partly the reason she loves it so much is because the dressing tastes like the best Ranch-style dressing ever. And Hannah loves her some Ranch dressing.
Anyway we have a small grocery that I've mentioned numerous times before and they always carry small bundles of the freshest herbs. That is one of the keys to this salad… fresh chives, dill and parsley. Also a really high-quality buttermilk. The kind you can actually see butter flakes floating in it. Search it out at your store because it is so worth it.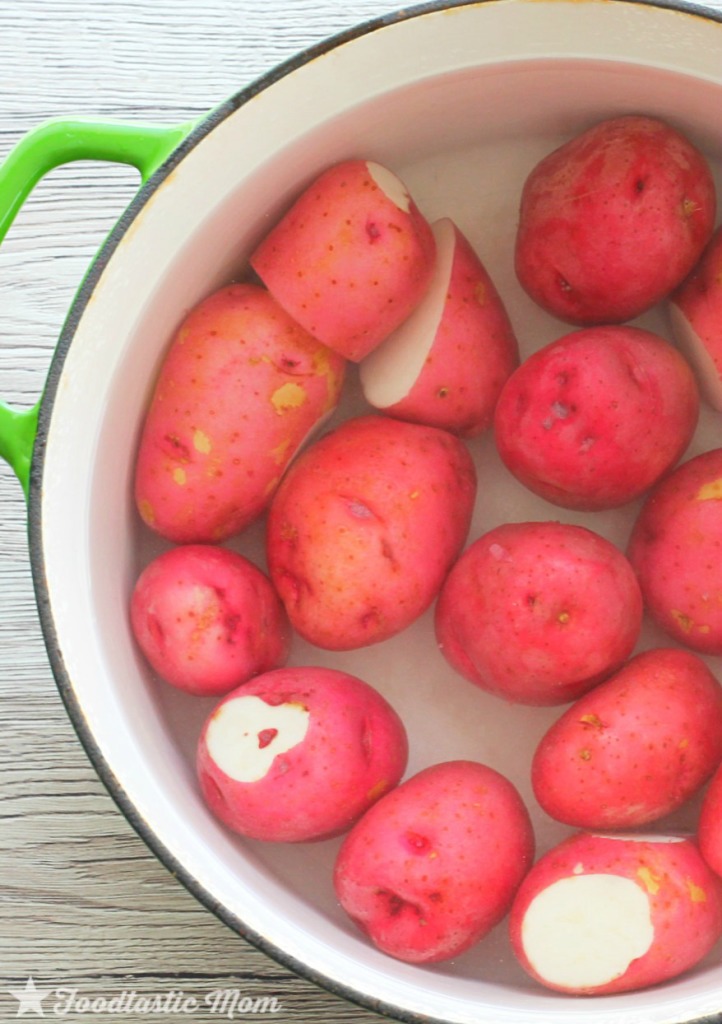 And obviously the potatoes are important since they are the star ingredient. I slowly simmer red-skinned potatoes, no need to peel or cut. Once they are tender I take them off the stove, run cold water over them and allow them to dry on paper towels. Then I cut them into cubes and they are ready to be dressed and chilled. This salad could not be simpler. But I've also added cooked, crisp bacon crumbles to the mix and even shredded sharp cheddar cheese to make more of a "loaded" style potato salad. But honestly, just the potatoes and fresh dressing version is my favorite.
Potato salad always puts me in mind of picnics, and I am so excited we are finally approaching that season aren't you? Be sure and print this recipe or pin it for later so you are ready for all your spring and summer gatherings. This is a true crowd pleaser!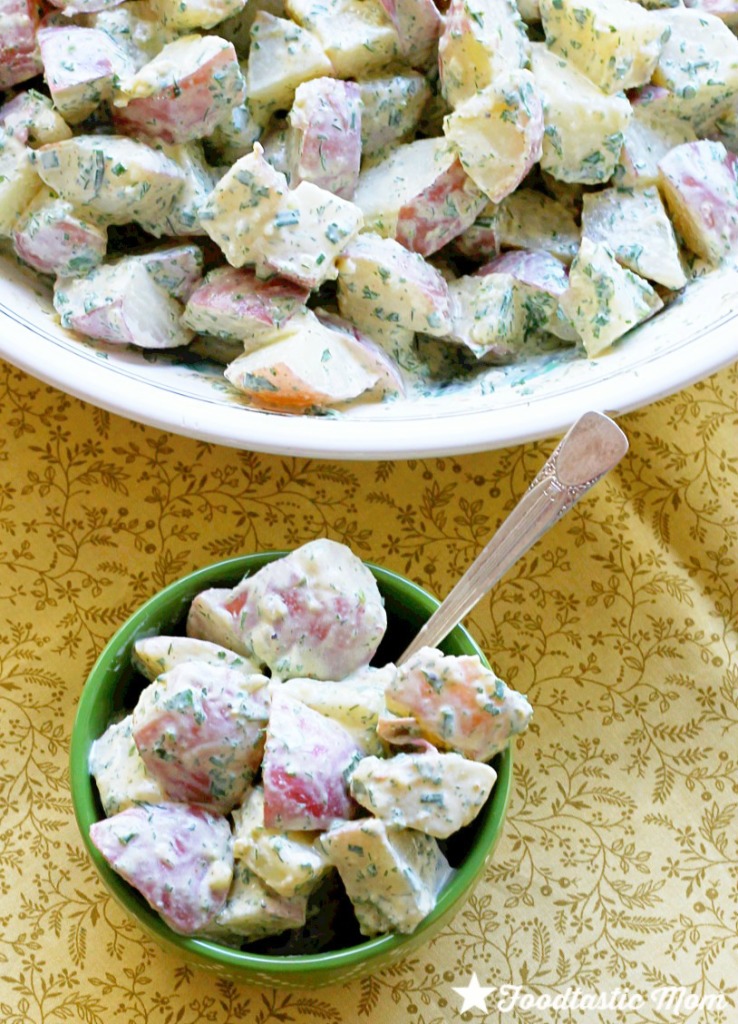 Fresh Herbed Potato Salad
Ingredients
16

small to medium-sized red-skinned potatoes

1/4

c.

fresh chives

finely chopped

1/4

c.

fresh parsley

finely chopped

1/4

c.

fresh dill

finely chopped

1/2

shallot

finely chopped

juice of 1/2 lemon

1/2

t.

smoked paprika

1/2

t.

garlic powder

1/2

t.

salt

1/4

t.

black pepper

1/4

t.

celery salt

1

T.

Worcestershire sauce

1/4

c.

sour cream

1/4

c.

mayonnaise

1/2

c.

buttermilk

not low-fat
Instructions
Place the potatoes in a large pot and cover with cold water.

Bring to a simmer over medium heat and cook until potatoes can be pierced easily with a fork, about 20 - 30 minutes.

Meanwhile, mix together the fresh herbs, shallot, lemon juice, seasonings, Worcestershire sauce, sour cream, mayo and buttermilk.

Place the pot of cooked potatoes in the sink and run cold water in the pot until the potatoes are completely cool to the touch.

Transfer potatoes to a paper towel lined cutting board and allow to dry for about 20 minutes.

Cut the potatoes into bite-sized cubes and place in a large bowl.

Pour the dressing over the potatoes and mix well. Allow to chill for at least one hour before serving.