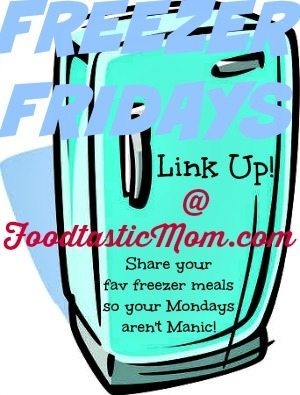 Welcome to my very first Freezer Fridays Link Up! I hope you'll find some great freezer meal recipes to Pin… the idea being to keep your Mondays (or any weekday) from feeling "manic". I'm a child of the 80's so I couldn't resist the "Manic Monday" Bangles reference!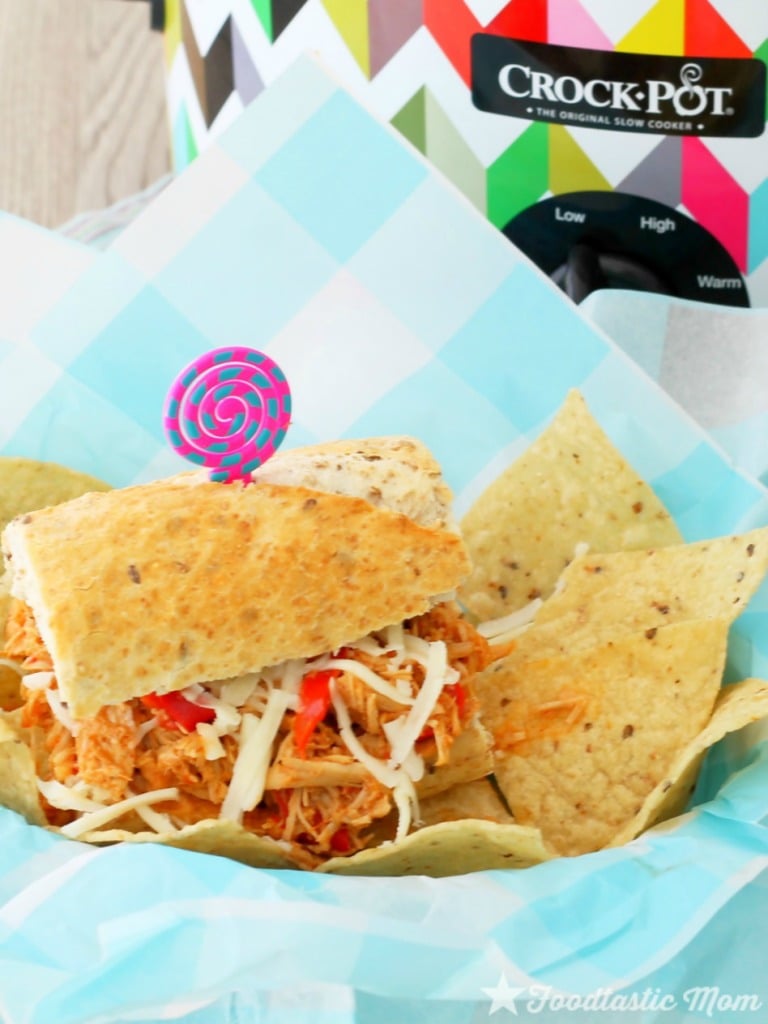 Each Friday, I'll be sharing my own freezer recipe to get the party started and then each week after, I'll feature last week's favorite recipes, based on how many visits each recipe has received. And throughout the week, I'll be sure to Pin and Tweet any recipes that have been shared here! If you are visiting and wanting to share a freezer recipe from your own blog, you are likely familiar with how a link party works and that there are a few rules for participation. So let's get those out of the way…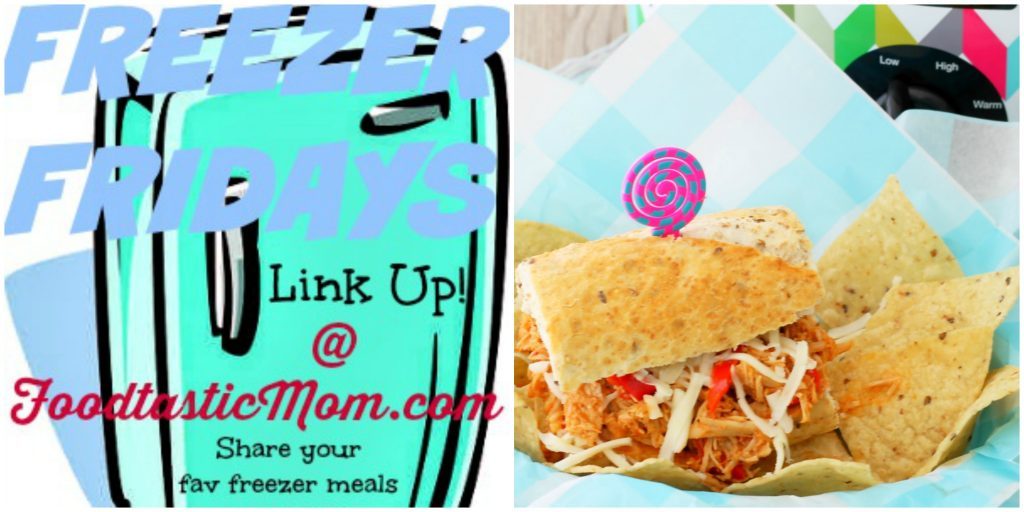 >RULES FOR FREEZER FRIDAYS<
If you are sharing with me, I'd appreciate a follow on my social media channels. And I promise to follow back! FOODTASTIC MOM Facebook | Instagram | Twitter | Pinterest | Google+
>Link freezer-friendly recipes from your blog… direct links – not to your blog's homepage
(please no etsy shops or giveaways)
>Please link only posts that you haven't shared here before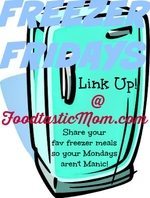 >Copy and paste the Freezer Fridays Badge and link back somewhere on your blog (must link back to be featured)
>Visit some other links and comment, letting them know you stopped by
OK so my inaugural freezer recipe is meant to be cooked in the Crock Pot. That spells double convenience to me! Pull it out of the freezer the night before to thaw in your fridge, then toss it in your slow cooker in the morning and come home to a dinner hot and ready on the counter.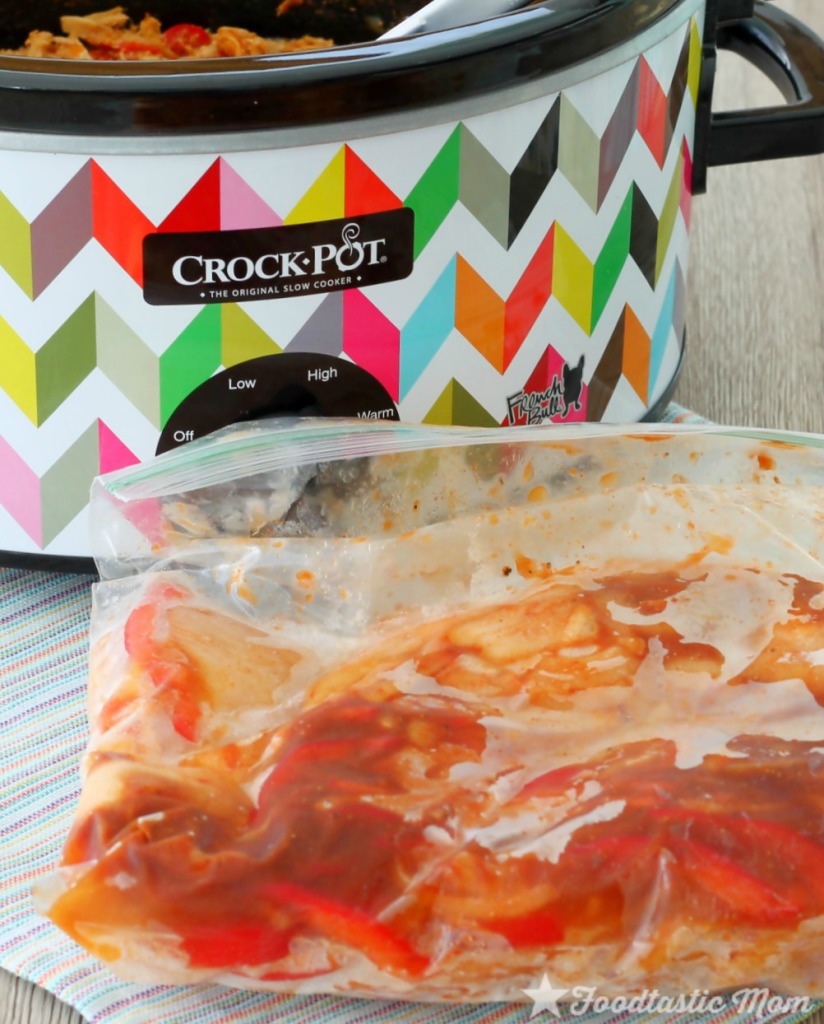 My other "tip" regarding freezer meals is to cook once and eat twice. Instead of making a bunch of freezer meals at once, I'll choose one recipe to fix one batch right then and fix one batch to toss in a freezer bag and stick in the freezer. That way, I am building up a collection of meals in my freezer slowly and can start rotating them into our weekly routine when I need a convenient meal the most. The process doesn't seem as overwhelming to me that way!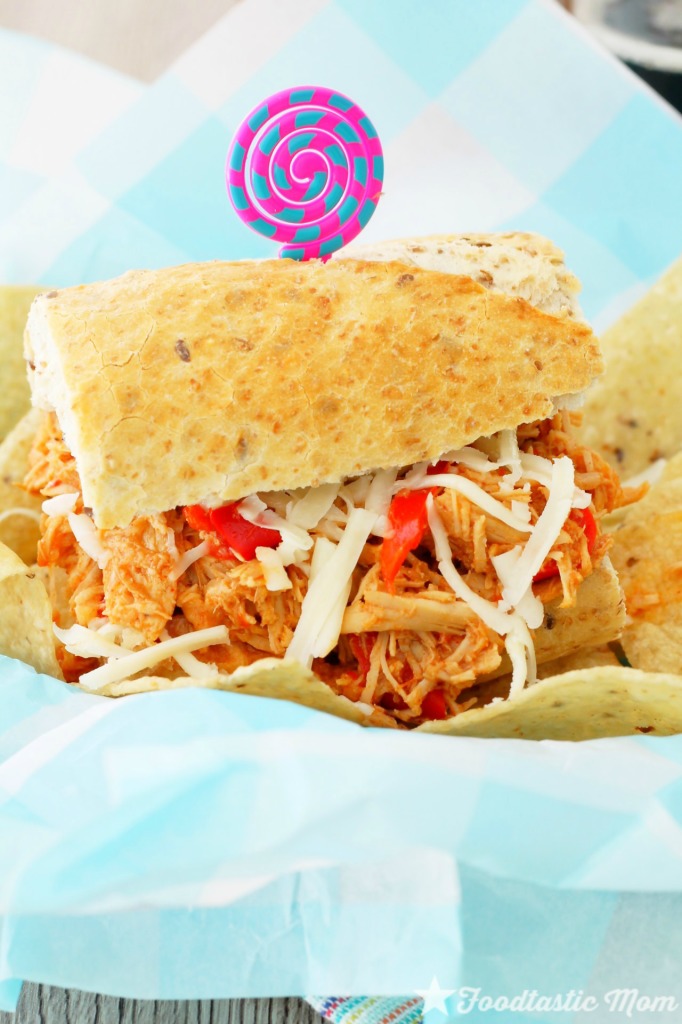 So this recipe originated over at
How Sweet It Is
. I got the
chance to meet
Jessica (very briefly) last year when she was signing her cookbook here in my hometown. She was so nice, and I just love her recipes because she enjoys lots of flavor, like me! I changed it by adding the chipotle and honey flavors, but the basic idea is all hers. So simple and delicious. I also love that she cooks this chicken recipe with beer. It makes sense for me to pour half a beer into my Crock Pot and save the rest to drink. But if you aren't a beer drinker, by all means use chicken broth instead!
This chicken, pepper and onion mixture, flavored with Chipotle Tabasco sauce, honey, smoked paprika, Worcestershire and beer packs a punch of smoky, sweet heat. The Monterey Jack cheese both mixed in and used as topping harmonizes so well with the flavors. And I used a fresh, multigrain baguette from my grocery to make this a really hearty sandwich. Your family will love these chicken cheesesteaks and think you've slaved away at the stove for hours!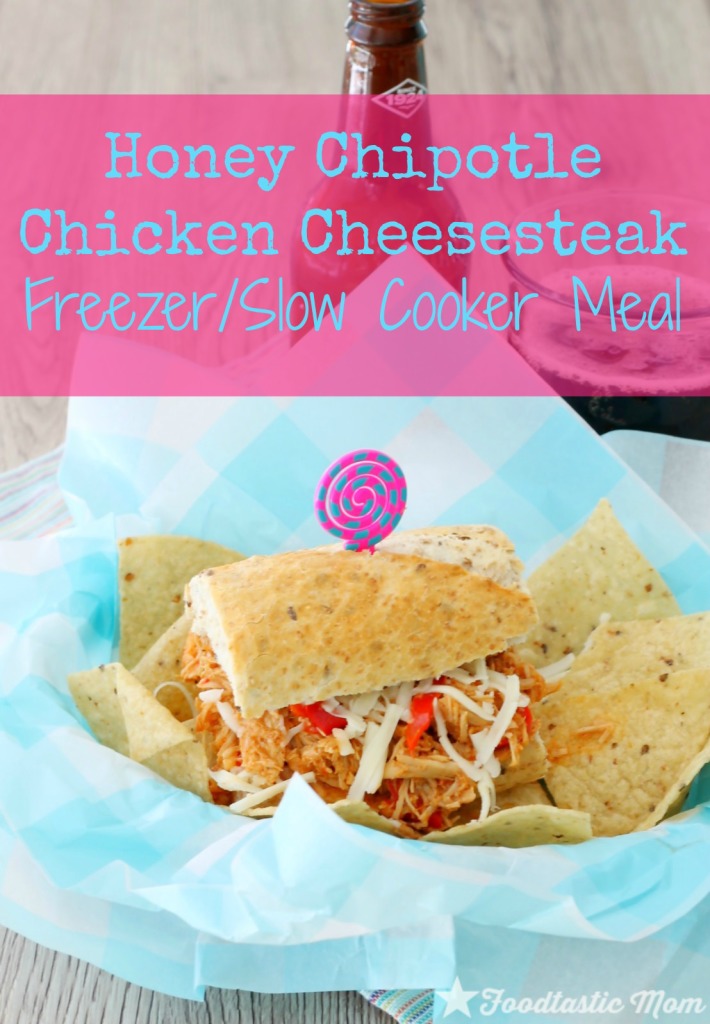 I hope you'll keep coming back to Link Up and Pin freezer recipes with me each week. My hope is to make your mealtimes easier. Thanks so much for stopping by!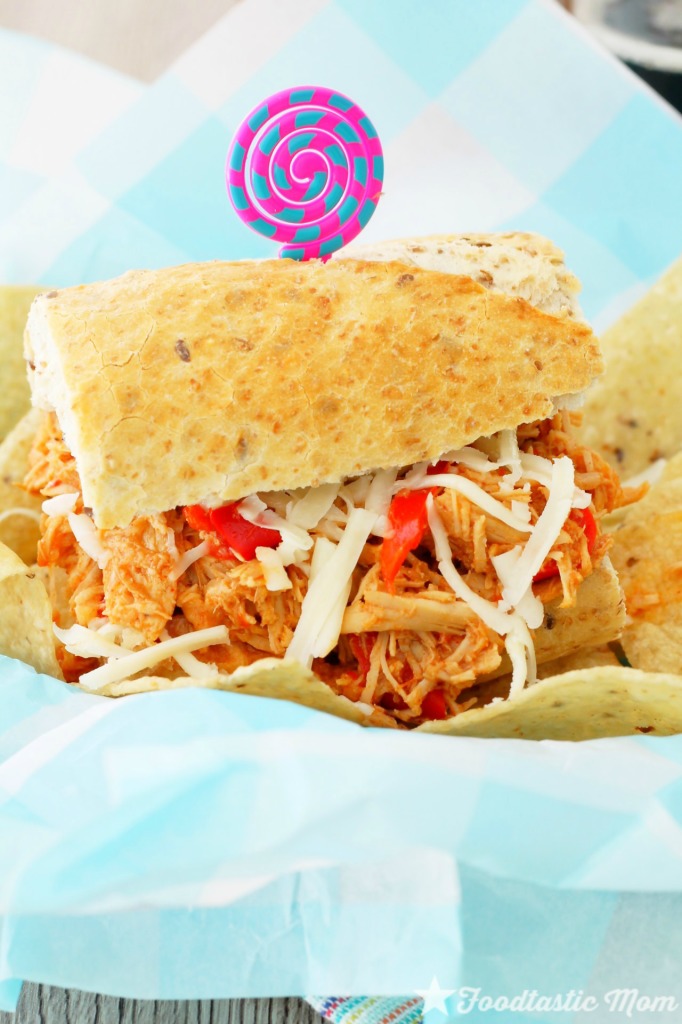 Honey Chipotle Chicken Cheesesteak
2015-04-23 11:41:04
Ingredients
1 1/2 lbs. boneless skinless chicken breasts (4 breasts)
1 large red pepper, thinly sliced
1 large sweet onion, thinly sliced
1 1/2 T. Chipotle Tabasco sauce
3 T. honey
1 T. Worcestershire sauce
1 t. smoked paprika
1 1/2 t. salt
1/2 t. black pepper
6 oz. beer (pilsner, lager, or wheat) OR 6 oz. chicken broth
2 c. Monterey Jack cheese, shredded
Buns or sliced baguette to serve
TO FREEZE
Place the chicken, sliced peppers and onions, Chipotle Tabasco, honey, Worcestershire, paprika, salt and pepper in a gallon-sized, freezer-safe bag. Seal, flatten and freeze.
When ready to serve, thaw the chicken bag in the refrigerator the night before. Place the thawed ingredients in the slow cooker with the beer (or chicken broth).
Cook on low for 8 hours. Shred the chicken, add about 1 cup of the shredded cheese and stir - heating until melted.
Serve the chicken on buns or sliced baguette topped with more shredded cheese.
Adapted from How Sweet It Is
Foodtastic Mom https://www.foodtasticmom.com/