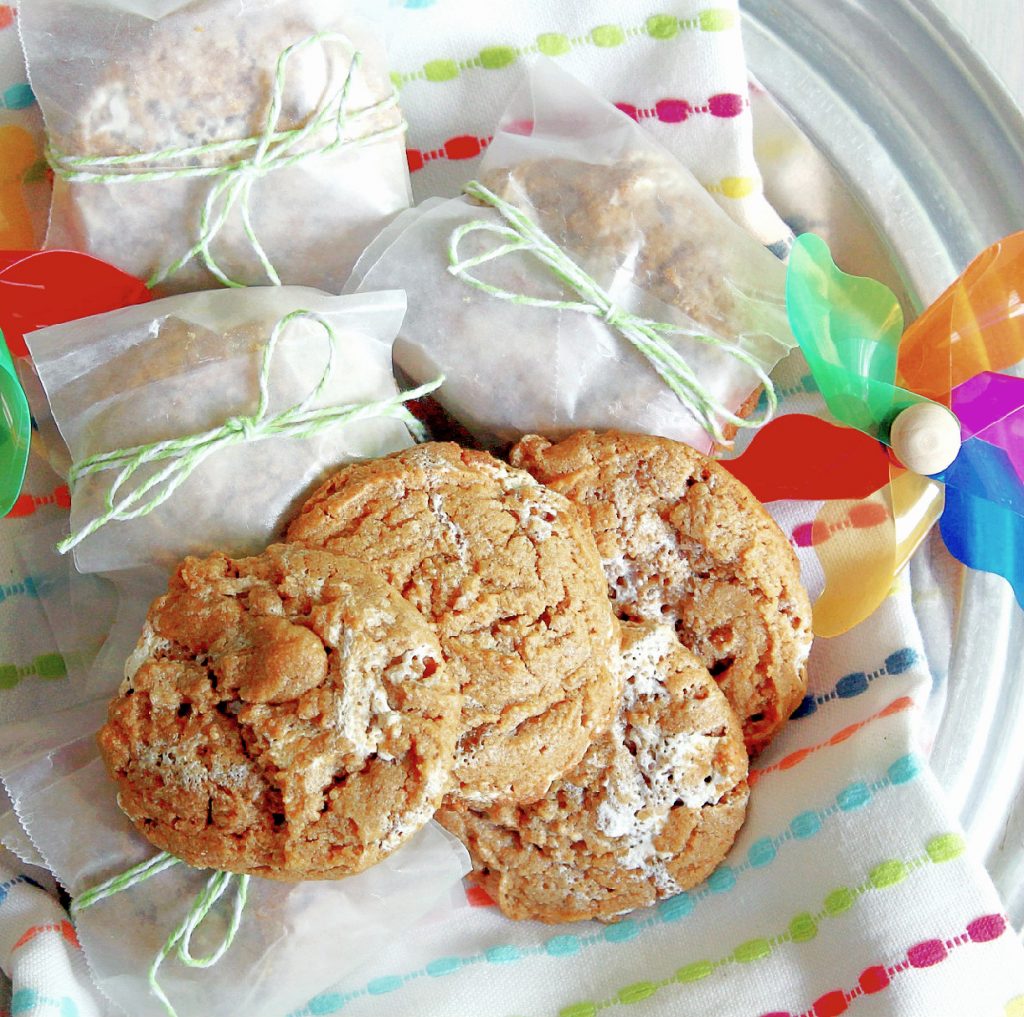 I've been wanting to make these cookies for a while now. My husband's favorite kind of cookie is peanut butter and since he's spending most of his Memorial Day weekend repairing a fence I decided to make him a treat.
All the peanut butter cookies I'd made up to this point have contained flour. And while they've been good, they lack the strong punch of peanut butter flavor that would make them stand out as a really good peanut butter cookie.
So when I found this recipe at the And Then We Saved blog, plus the many flavor variations she describes to make from one standard, flourless recipe, I knew I had to try them.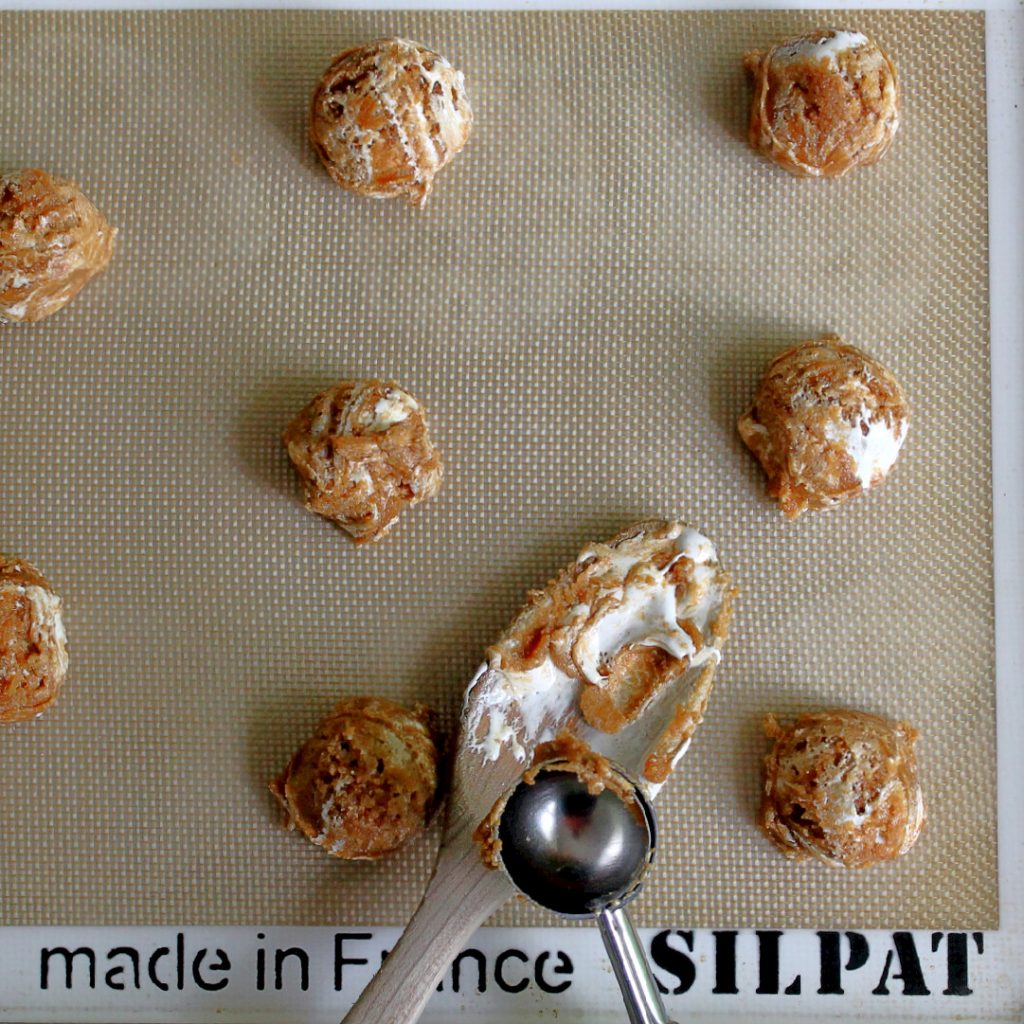 I'm partial to these fluffernutter ones, which simply have some marshmallow cream swirled into the batter; but she's added Nutella to the batter instead, which I think would also be stellar. Click on the blog link below to view her recipe and the other variations she describes.
Our family vacation is coming up and I'm going to be sure and make another batch of these for the road!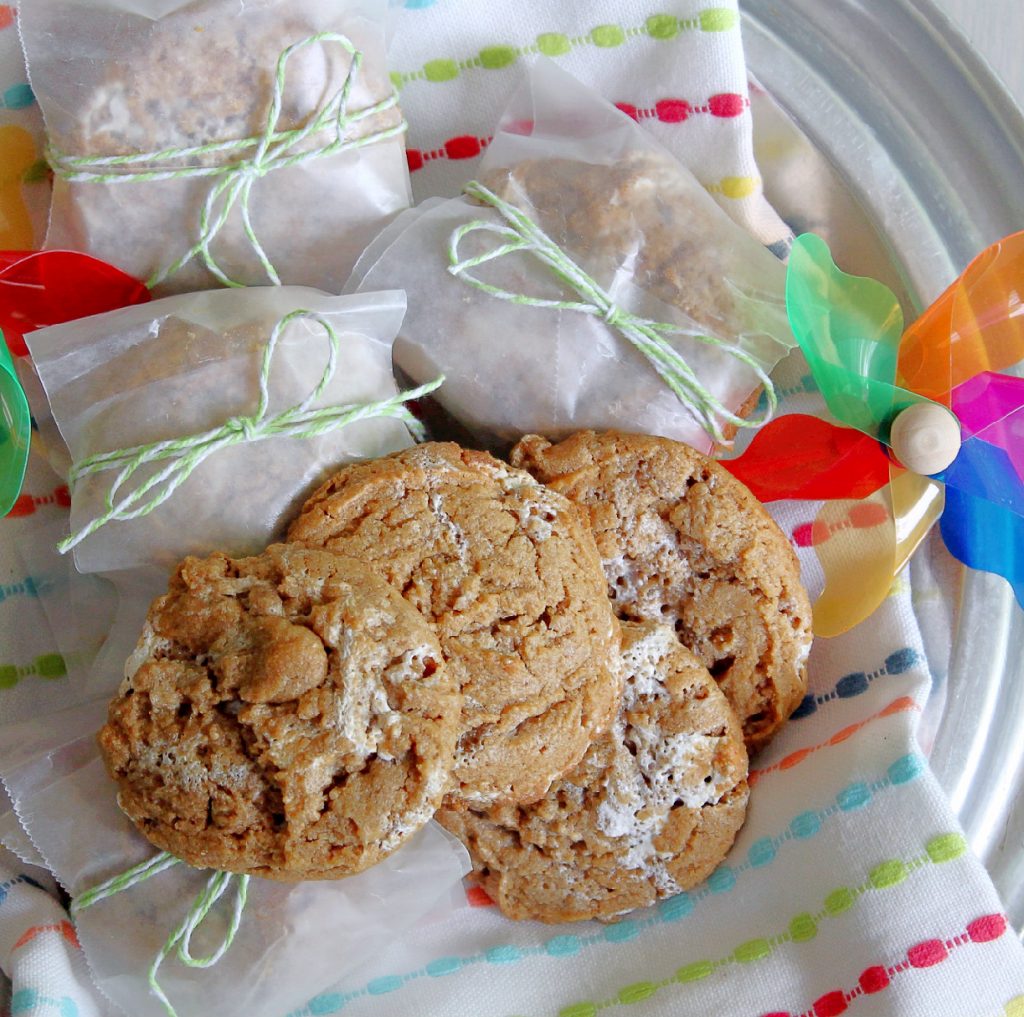 Flourless Fluffernutter Cookies
2013-05-25 16:50:00
Ingredients
1 c. natural peanut butter
1 c. sugar
1 large egg, lightly beaten
1 t. vanilla extract
1/2 t. sea salt
6 T. marshmallow cream
Instructions
Preheat oven to 350 degrees and place racks in upper and lower thirds of oven.
In medium bowl, whisk together the peanut butter, sugar, beaten egg, vanilla and salt until well combined.
Gently stir in the marshmallow cream until evenly streaked through the cookie batter.
Evenly scoop mounds of dough onto cookies sheets lined with parchment paper or silicone baking mats. I used a 1 tablespoon cookie scoop.
Bake 10-11 minutes, rotating pans halfway through baking time.
Adapted from And Then We Saved
Foodtastic Mom https://www.foodtasticmom.com/