This is a sponsored post written by me on behalf of Sunsweet Growers. All opinions are 100% mine.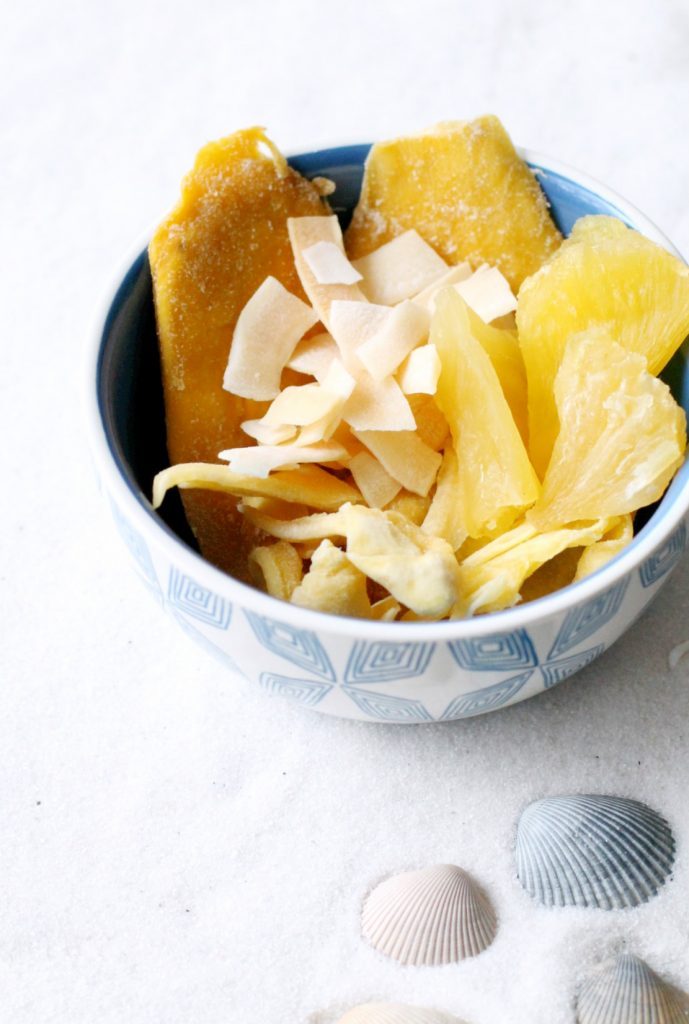 Sunsweet Philippine Tropicals take your taste buds on an exotic escape with tangy Philippine Green Mango, creamy vanilla Thai Coconut Chip, sweet and floral Philippine Mango and juicy delicious Philippine Pineapple. These dried fruit snacks are sourced from unique microclimates with ideal growing conditions that deliver an amazing taste of the tropics. You'll want to visit Sunsweet Find Your Paradise Sweepstakes and enter to win a fabulous tropical vacation to Hawaii, the Caribbean or Florida.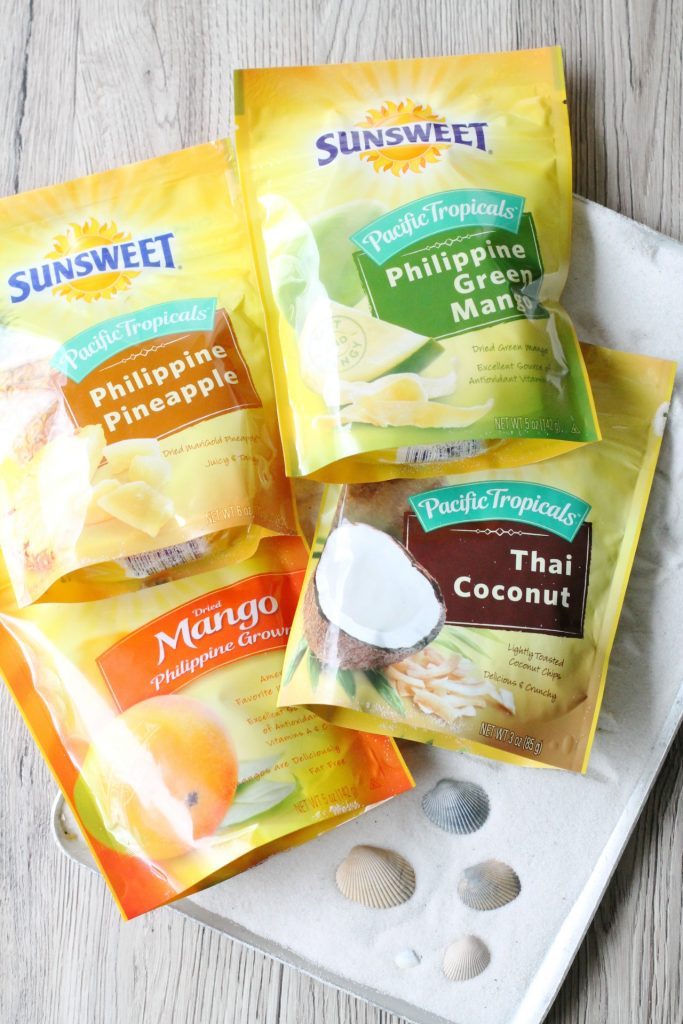 Winter took a long time to get here in the Midwest but when it arrived it was not kidding around. Because the temperatures were so mild here in Ohio through December the arrival of the wind, snow and cold dipping down into the single digits seemed more rude than normal. It's not even February and I'm ready for a tropical escape! Though unless I win the lottery (or this trip provided by Sunsweet), that's not likely to happen. So in the meantime I'll make myself some tropical snacks with these four varieties of Philippine Tropicals from Sunsweet.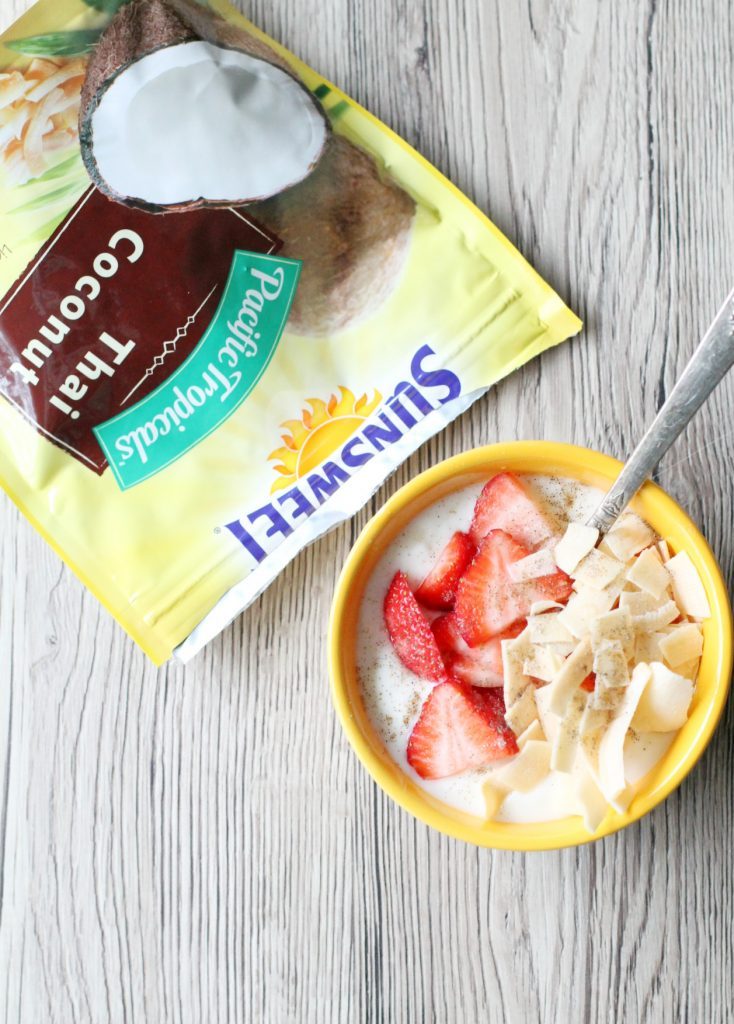 I think the Philippine dried mango is my favorite. While I enjoy fresh mango (though it is near impossible to get TRULY fresh mango in Ohio) I didn't expect I'd enjoy it in dried form as much as I did. And I'm excited to try the dried coconut chips baked in my favorite cookie recipe. I think it'll make a really unexpected and tasty addition to an already stellar recipe. So tell me – Green Mango, Thai Coconut, Pineapple or Mango – which variety are you excited to escape to the tropics with?