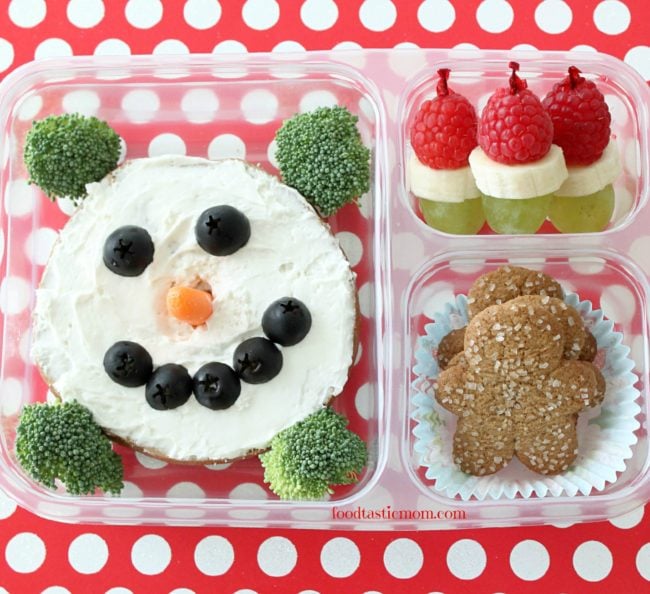 I'm back with another easy school lunch to share. This is my children's final week of elementary school before Christmas break, so I'm sending them to school with a festive and relatively healthy lunch to school each day this week. Same lunch for every day… only the lunch note will change. Like I've mentioned in my previous lunchbox posts, I don't spend a ton of time on these. I think they're fun, and I enjoy treating my children like this during the holidays, but I don't have the patience to make a huge production of it.
The snowman bagel is an idea I saw over at Disney's blog, Spoonful. I used a half a whole grain bagel topped with whipped cream cheese with a carrot nose and black olive eyes and mouth. The broccoli is added for color and vitamin content.
The Grinch heads have been appearing all over Pinterest and my Facebook feed lately. The minor changes I made were to use raspberries instead of strawberries for the Santa hats, plus I skipped the marshmallows. The cookies are store-bought Gingermen made by Pepperidge Farm.
Click on the pictures to visit Confessions of a SAHM. They are the cutest, free printable Christmas lunchbox notes I found this year. Enjoy!