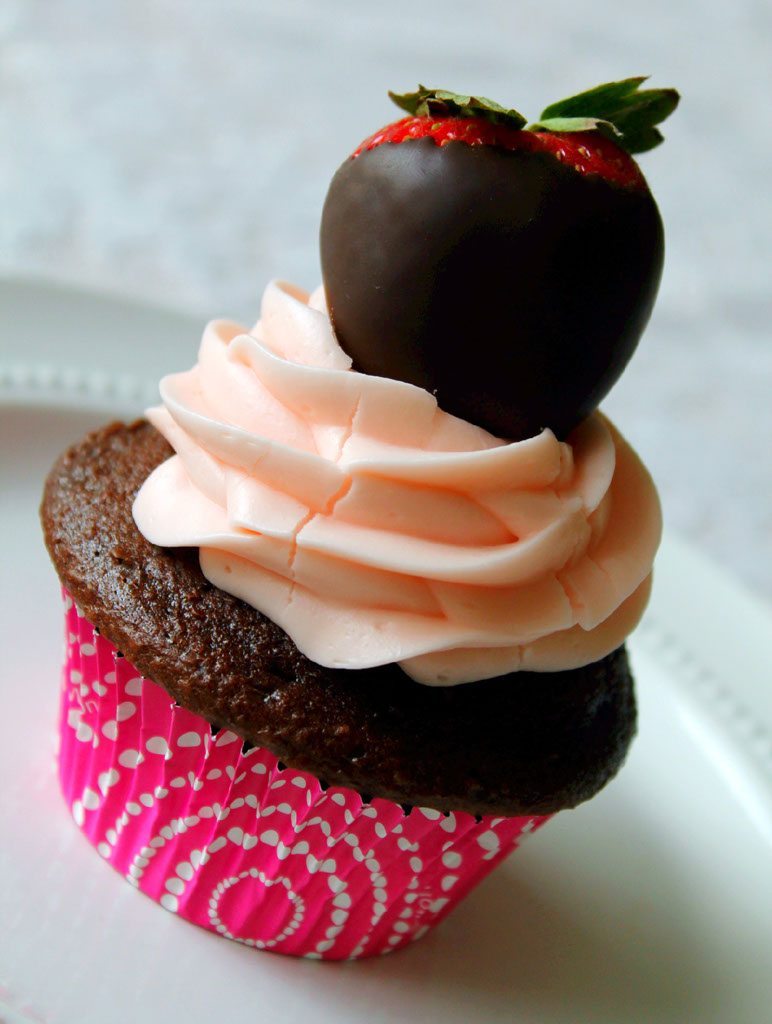 Tomorrow is Sweetest Day, so I figured these would be fun to post. I could tell you I stayed awake past 11:00 last night to surprise my husband and children with this treat, but I would be lying.
To be perfectly honest, my friend Amy paid me to make these for a Baby Shower she is co-hosting. Also, while I'm all about Valentine's Day, I've personally never observed Sweetest Day. Also, my husband is throwing me a big (belated) birthday bash tomorrow so I'm focused on that. And Sweetest Day falls in October after all, and I can generally only handle one holiday per month (excepting family birthdays of course). I wish the advertisers would get that message. I love Halloween, I especially love Thanksgiving for what it represents and duh, it's a holiday centering around food! THEN and only then do I love Christmas. I've seen and heard Christmas ads already… don't get me started on the type of insanity that is. But I digress…
Back to these cupcakes. They are super cute and there is no complicated recipe to go with them, which I think makes them even better. While I make cakes from scratch, I generally don't bother with basic cupcakes. But while I can turn a blind eye to cake out of a box, I think the only thing a can of frosting is good for is spackling. If you are familiar with the Cake Doctor series of cookbooks, she is all about homemade frosting. It is so good and so worth the extra time spent. These cupcakes are topped with my personal favorite of hers, the Cream Cheese frosting, for which I am sharing the recipe.
I made these cupcakes with a box of Devil's Food cake mix. And here is an excellent tip I found on Pinterest to make sure your cupcakes rise…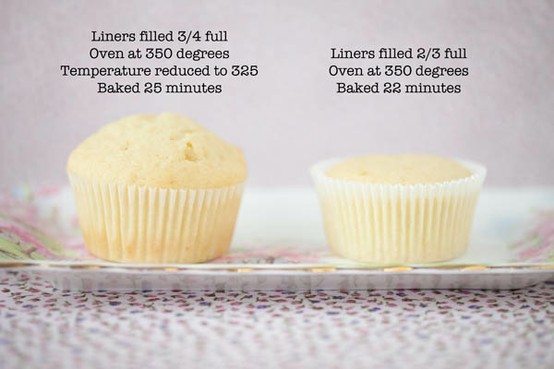 While the cupcakes were cooling, I melted a bag of Ghiradelli Bittersweet Chocolate Chips in the microwave, dipped my strawberries, and placed them on a wax-paper covered cookie sheet to cool. While strawberries cooled, I made this frosting…
Cream Cheese Frosting
For 24 cupcakes, I double this recipe
 8 oz. cream cheese, softened
4 T. unsalted butter, softened
3 c. confectioners' sugar
1 t. vanilla extract
pinch of salt
Place cream cheese and butter in a large mixing bowl. Blend with an electric mixer on low speed until combined, 30 seconds. Stop the machine. Add the confectioners' sugar, a little at a time, blending with the mixer on low speed until the sugar is well incorporated, 1 minute. Add vanilla and pinch of salt (and food coloring if you are tinting) then increase the mixer speed to medium and blend the frosting until fluffy, 1 minute.
For this color pink, I used just two drops of red food coloring for the double recipe. And to get this look, I used a Wilton 1 M star tip, starting in the center and slowly making three counterclockwise circles with the piping bag. The great thing about using a frosting tip and piping bag is it looks impressive, even if you "mess it up".