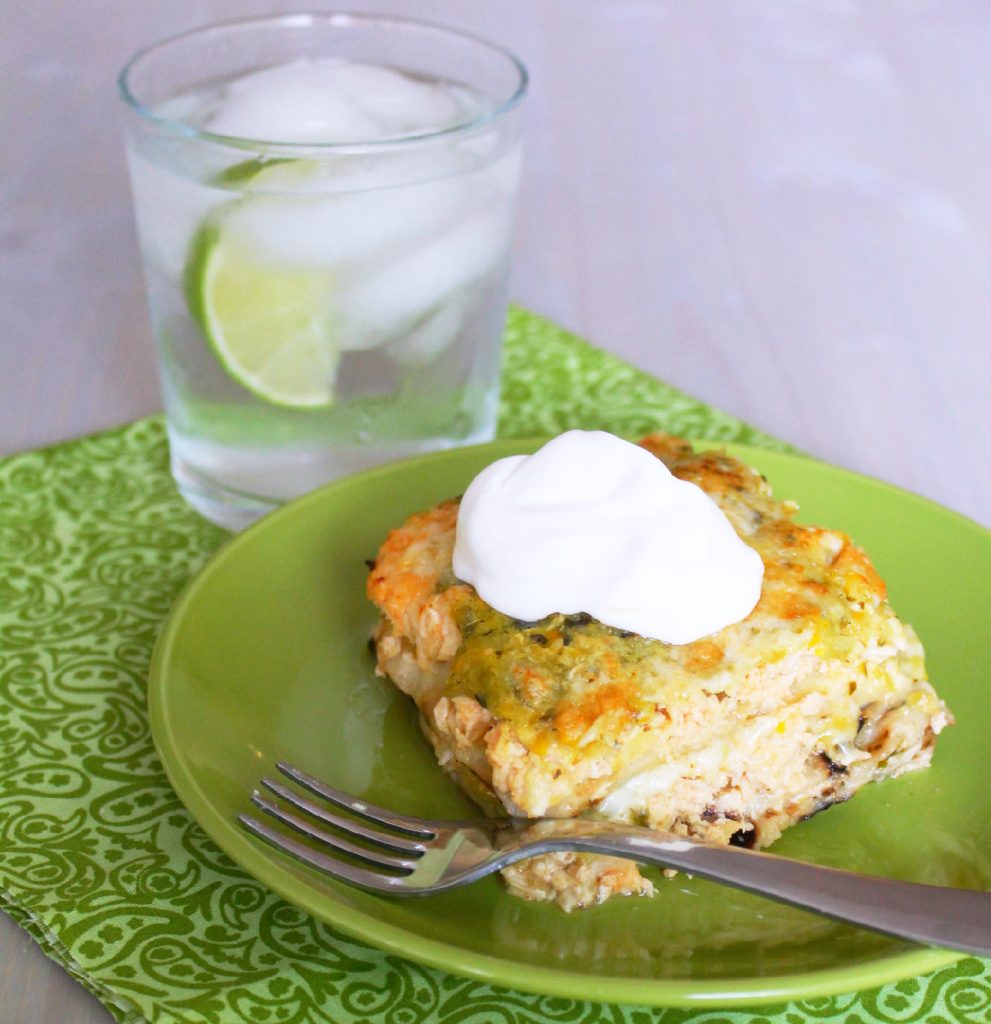 I was cleaning out our freezer earlier this week and happened upon 6 frozen chicken breasts from Trader Joe's… the kind that are all-natural, hormone-free and individually wrapped. Score! A quick search over at Martha Stewart's website under "Quick Chicken Dinners" provided easy inspiration.
As with most recipes, I just can't leave well enough alone; plus I had several ideas floating around my head, including verbal instructions from one of my husband's good friends on how to make an easy green salsa (his mom is Mexican and can cook like nobody's business) and this idea for "Zucchini Butter" from Food 52. So Martha Stewart + Raphael's mom + Food 52 + me = this recipe for Chicken Zucchini Tortilla Lasagna.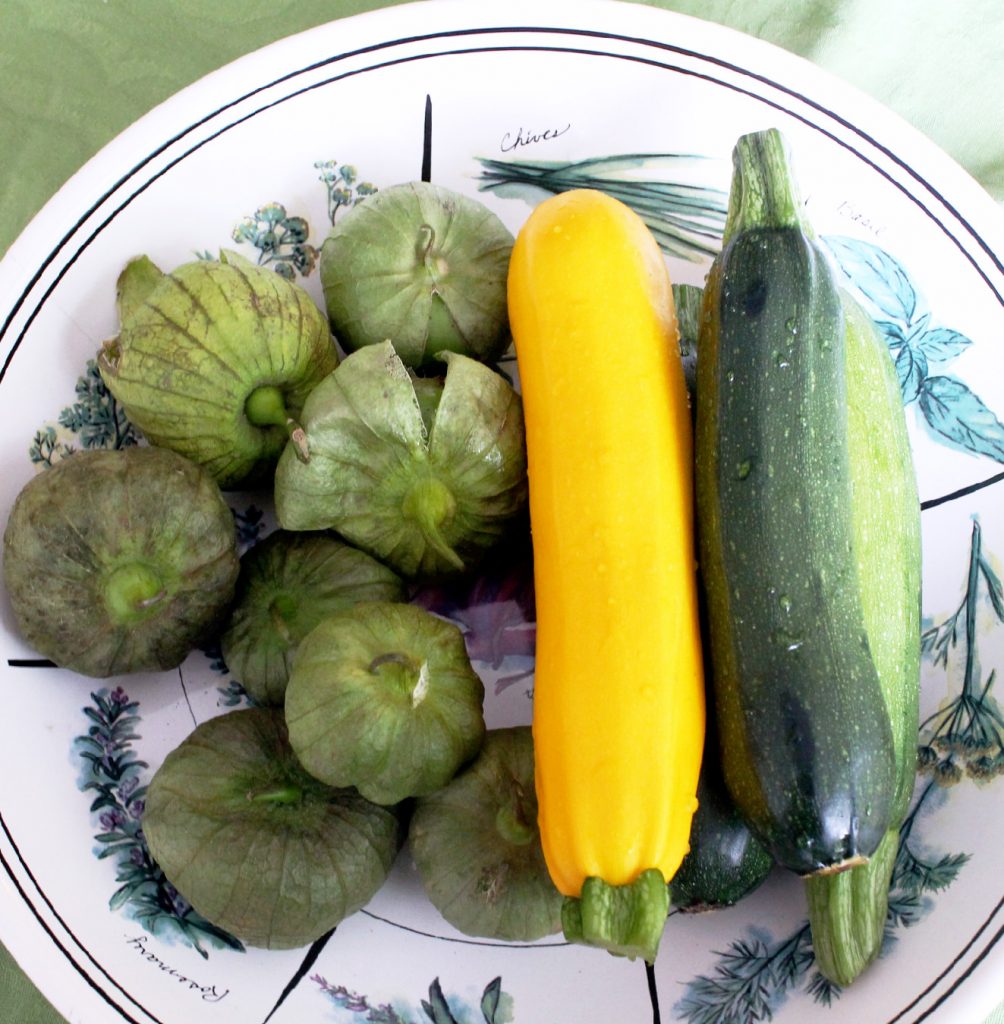 This can be totally assembled ahead so it's great for a weeknight dinner, perhaps that you've made on a Sunday afternoon so it's ready to go in the oven Monday evening. Zucchini is lovely this time of year and the tomatillos at our grocery were looking particularly fresh. Tomatillos are really not difficult to work with. You simply peel the outer papery skins and discard them, then give the peeled tomatillos a very good wash under the faucet. Then they are good to go.
As far as the tortillas, I decided to go with a Corn/Flour blend. They were pretty large, so using my pizza cutter I trimmed them to lasagna noodle size so I could easily toast them in a skillet and then layer them in my baking dish. The leftover scraps I cut into tortilla strips to use as a topping for my Chicken Tortilla Soup. And if I don't get to making the soup in the next week or so, I'll just toss the untoasted strips in the freezer until I am ready to use them. In the meantime, this lasagna was delicious and made enough to have our neighbors over for an impromptu dinner with my family last night… plus leftovers to enjoy for lunch. Yay!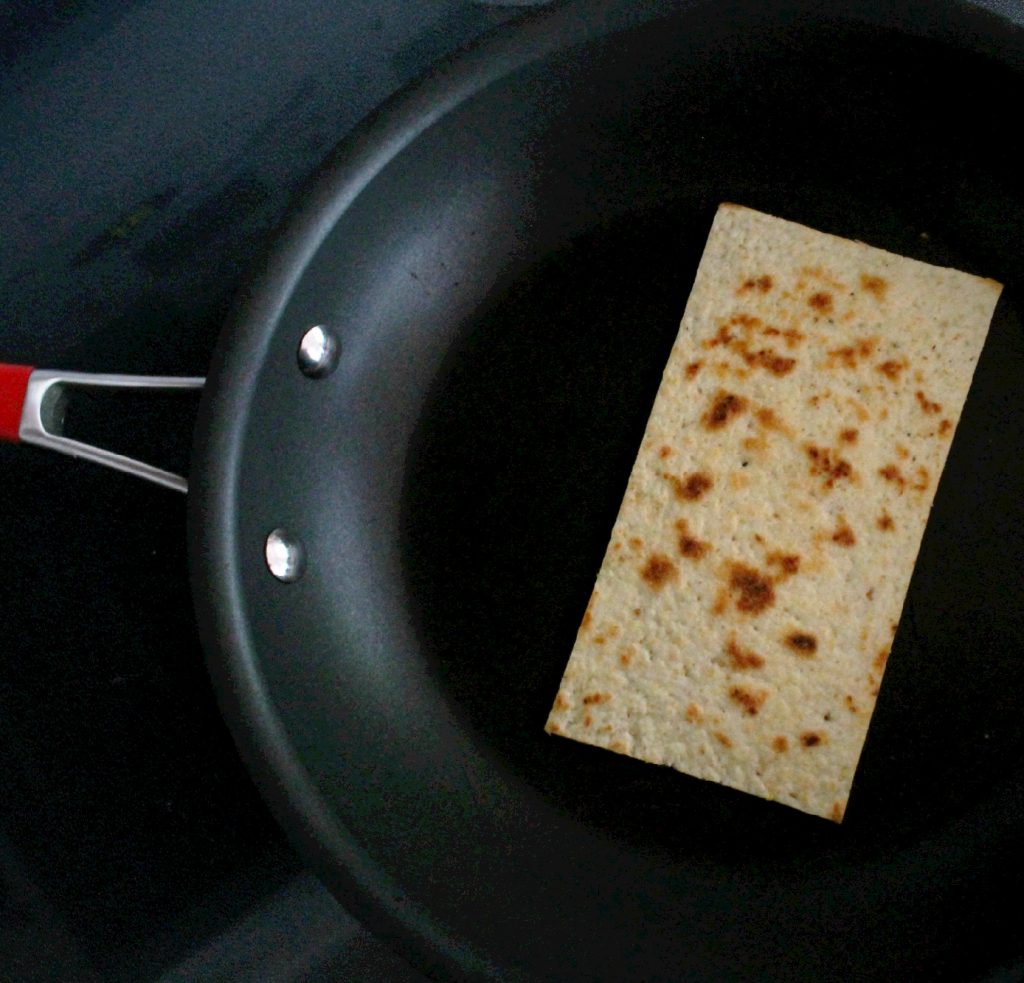 Chicken Zucchini Tortilla Lasagna
Ingredients
1

pkg.

8 total Chi-Chi's corn/flour blend tortillas

2

c.

8 oz. Monterey Jack cheese, shredded

6

boneless

skinless chicken breasts, cooked and shredded

or use a Rotisserie Chicken

1

c.

sour cream

not low-fat

8 to

matillos

peeled, washed and halved

4

zucchini

washed and diced small

1/2

sweet onion

diced

1

small can diced green chilies

juice of one lime

2

T.

olive oil

1

t.

smoked paprika

1 1/2

t.

salt

divided
Instructions
To make prep easy for this lasagna, I put my chicken breasts in the Crock Pot the night before, seasoned with salt, pepper and a little smoked paprika and cooked on low for 8 hours... shredding the meat at the end. You can also purchase a Rotisserie Chicken and shred the meat to make this a quicker meal. Into the cooked, shredded chicken, stir in the 1 cup of sour cream, 1 teaspoon of smoked paprika and 1/2 teaspoon of salt. Set aside until ready to assemble.

Preheat the oven to 375 degrees.

Place the halved tomatillos in a large sauce pan and fill with water until tomatillos are completely submerged. Bring to boil, then reduce heat to simmer and simmer for 8-10 minutes until tomatillos are completely tender. Remove from heat, drain water, and place cooked tomatillos in bowl of food processor.

While tomatillos are cooking, heat olive oil in stock pot over medium heat. Add zucchini and onion and cook, stirring occasionally, until the vegetables are soft, about 8-10 minutes. Remove from heat and add zucchini and onion to the food processor.

Add the green chilies, juice of one lime and 1 teaspoon of salt to the food processor and pulse to make a smooth salsa.

Trim each of 8 tortillas to roughly flat, lasagna noodle size. Spray each lightly with cooking spray (both sides). Heat a non-stick skillet over medium-high heat and toast each tortilla "noodle" lightly on both sides.

Spray a 9x13 pan with cooking spray. Spread about 1/2 cup of salsa over bottom of pan. Place 2 tortillas on top. Top the tortillas with 1/3 of the cooked chicken, 1/3 of the remaining salsa, and 1/3 of the cheese. Top the layer of cheese with 3 tortillas and repeat with 1/3 of chicken, 1/3 of salsa and 1/3 of cheese. Top with final 3 tortillas and top with 1/3 of chicken and 1/3 of salsa. Cover lasagna with foil and bake for 40 minutes.

Remove the foil, top the lasagna with the remaining 1/3 of cheese and set the broiler to high. Broil the lasagna for about 5 minutes until top is browning and bubbly.

Allow to cool for 5-10 minutes before slicing. Serve topped with sour cream.