I created this ultimate Ragú® #NewTraDish mash-up recipe your whole family will love as part of a sponsored post for SocialStars by Crowdtap. All opinions are my own.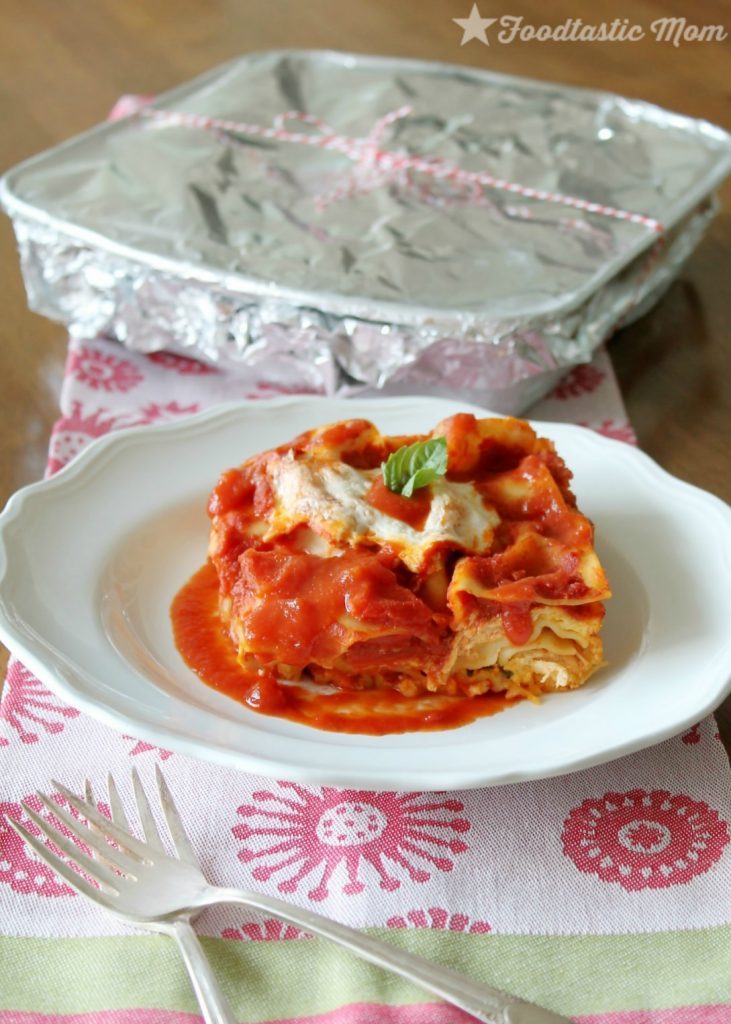 For my second Ragú® mash-up recipe, I created this NewTraDish (a traditional Italian recipe, made more convenient with the inclusion of Ragú® sauces that have an authentic Italian taste American families love) with an eye toward the busy holiday season. Make one lasagna now and one for later that can be stored in the freezer and you'll be thrilled to remember dinner is ready and waiting for you to thaw when you are frantically wrapping gifts or baking one more batch of cookies.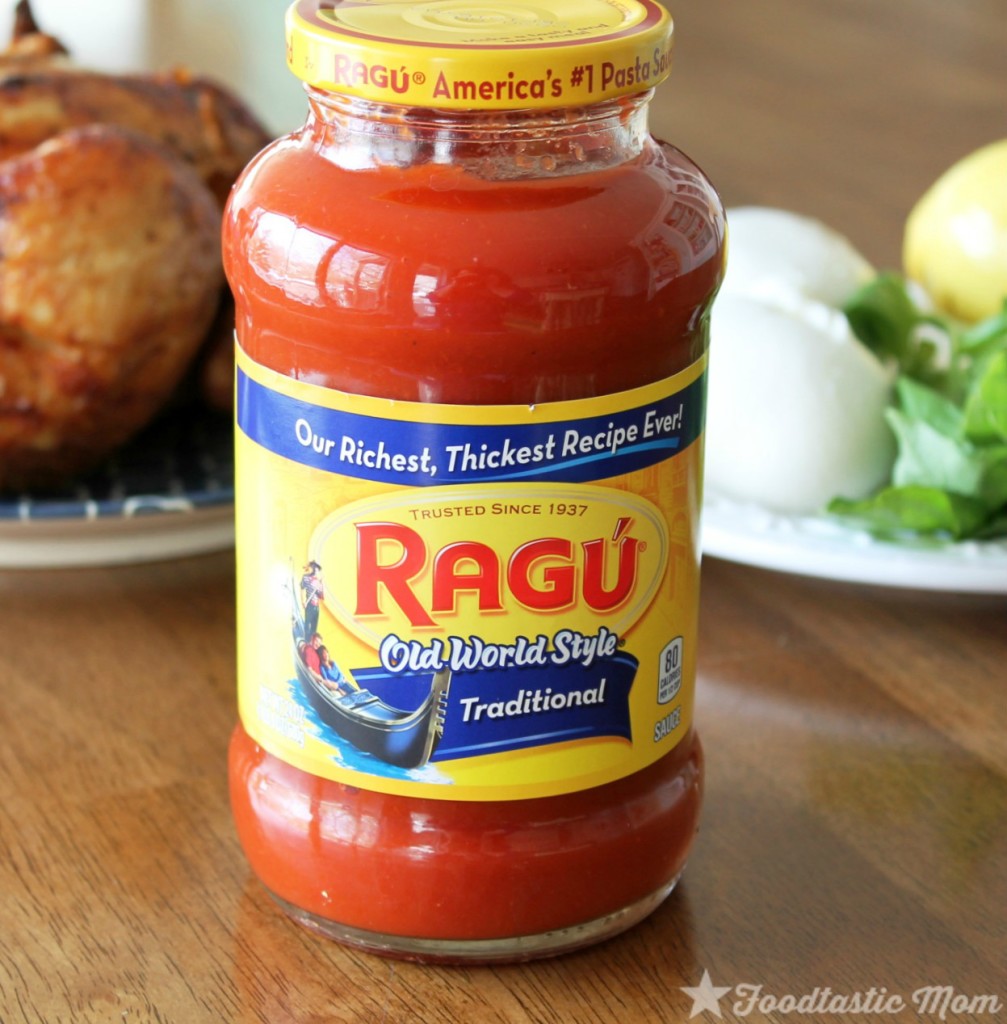 This lasagna derives its light and bright flavors from a traditional Italian Margherita dish, which is a fresh combination of tomatoes, buffalo mozzarella and basil. A rotisserie chicken makes quick work of putting this lasagna together, but it most definitely doesn't taste like a purchased frozen meal. It tastes like a time-consuming, homemade dish.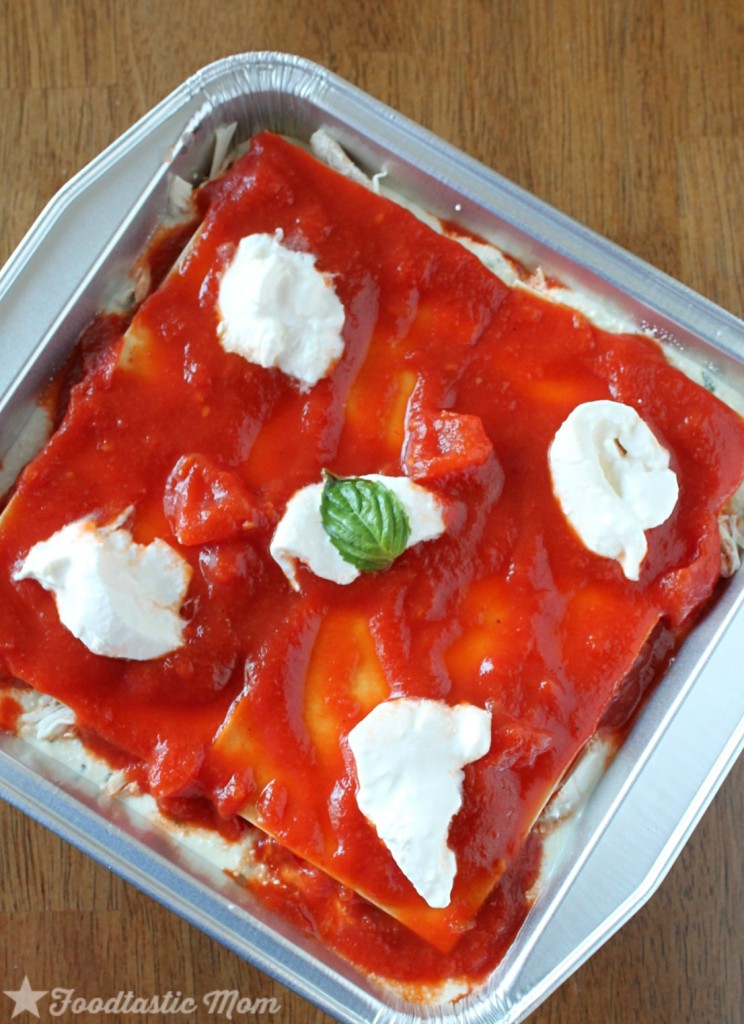 For my post, I was specifically tasked to combine two existing Ragú® recipes into something new and uniquely my own. So I used the "no boiling lasagna" and "chicken margherita" recipes to create a lasagna that is freezer-friendly. It is stored, unbaked in a disposable foil pan, covered tightly with plastic wrap and foil until ready to thaw in the refrigerator overnight and bake. This could even be a thoughtful gift for a friend or family member in need of a hot meal. And may I suggest my garlic bread as a perfect pairing for this lightly lovely lasagna? Yum, I do love Italian food!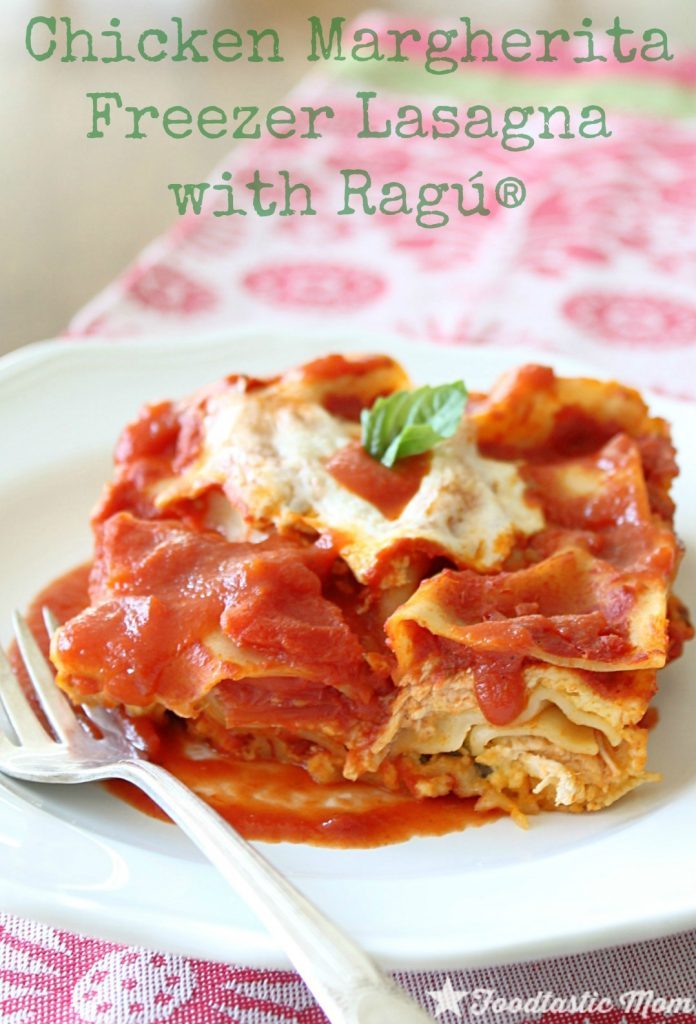 If you like my recipe, you'll want to be sure and visit Ragú® on Facebook, Pinterest and Twitter for many, many more mash-up NewTraDish recipes. I love cooking from scratch, but my reality with two busy grade-schoolers and the holiday season means I also love getting help for everyday and entertaining recipes that don't require a lot of kitchen time (much as I love it). I know you're going to love this lasagna too!
Chicken Margherita Freezer Lasagna with Ragú®
Ingredients
2

24 oz. jars Ragú® Old World Style Traditional Sauce

1

15 oz. can diced tomatoes, undrained

1

rotisserie chicken

white meat only shredded

2

15 oz. containers ricotta cheese

1

c.

Parmesan cheese

freshly grated

2

large eggs

1/2

c.

fresh basil

minced

2

cloves

garlic

minced

1/2

t.

fresh lemon zest

1/2

t.

salt

fresh cracked black pepper

2

balls of fresh buffalo mozzarella cheese

sliced

12

uncooked lasagna noodles
Instructions
Preheat oven to 375 degrees.

Spray two 9x9 square, disposable pans with non-stick cooking spray.

In a large bowl, combine the two jars of Ragú® Old World Style Traditional Sauce with the undrained, diced tomatoes.

In a separate bowl, whisk together the ricotta, Parmesan, 2 eggs, basil, garlic, lemon zest, salt and pepper.

In each pan, spread evenly about 1 cup of sauce on the bottom. Top with 2 uncooked lasagna noodles (each pan). Top the noodles with 1/4 of the cheese mixture (for each pan) and top the cheese with 1/4 of the chicken (for each pan). Top the chicken in each pan with about another cup of sauce. Repeat in each pan the layer of 2 uncooked noodles, cheese, chicken and sauce. Top with the remaining noodles, two per pan. Divide the remaining sauce between the two pans, spreading the sauce evenly atop the noodles. Top the sauce with the slices of fresh buffalo mozzarella cheese.

For the freezer pan, seal tightly with plastic wrap, then foil. Freeze until ready to use. When ready to eat, thaw in the refrigerator overnight and bake as directed.

For the fresh lasagna, spray a large sheet of foil with non-stick cooking spray. Cover the lasagna pan tightly with foil, spray side down.

Bake for 1 hour.

Remove the foil and bake for an additional 15 minutes. Allow to cool for a few minutes before slicing and serving.