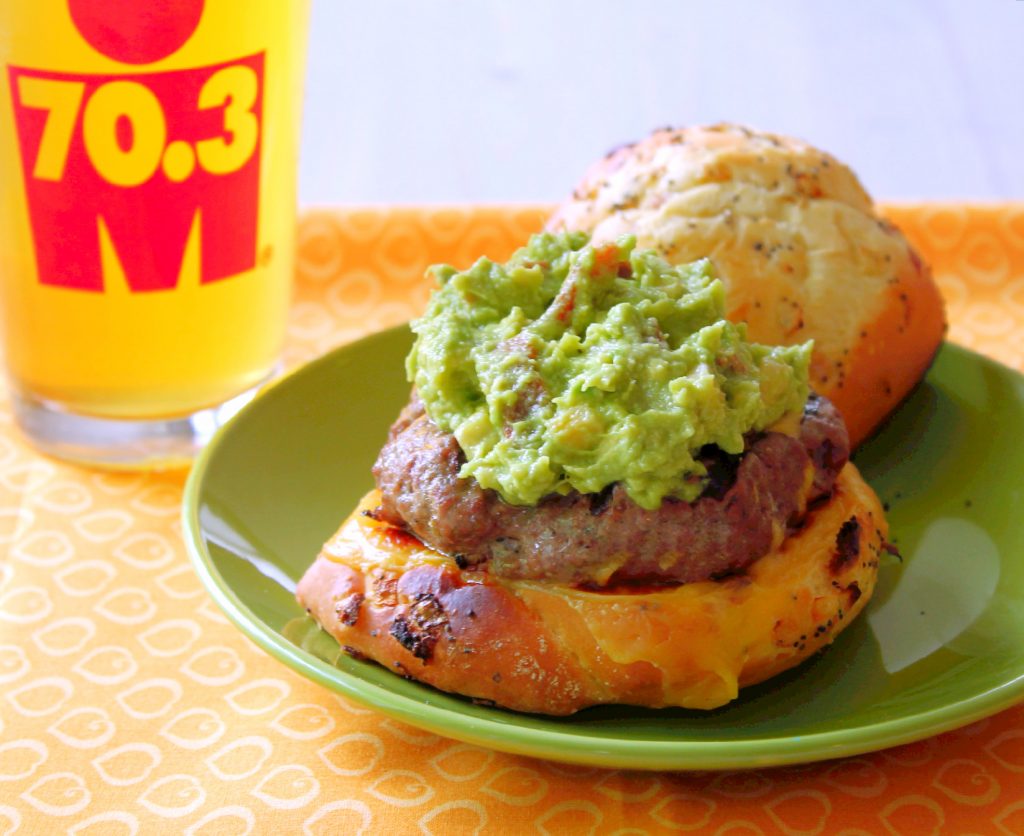 This was our dinner Friday night. The beer is a Belgian white and no I am not the one in the family who completed a half Iron Man. That would be my husband. I don't remember where I saw it, I think in a cooking magazine, but it was a huge collection of different ways to dress up guacamole. The one that stood out to me had bacon and corn added to it. Uh, of course I'm going to try that one.
I make my standard guacamole very simple. Just fresh avocados, salt and lots of lime juice. I spread it on sandwiches instead of mayo or mustard sometimes… but I think that's a popular thing to do nowadays. Yes, avocados have a pretty high fat content, but it's nature made so it's really OK.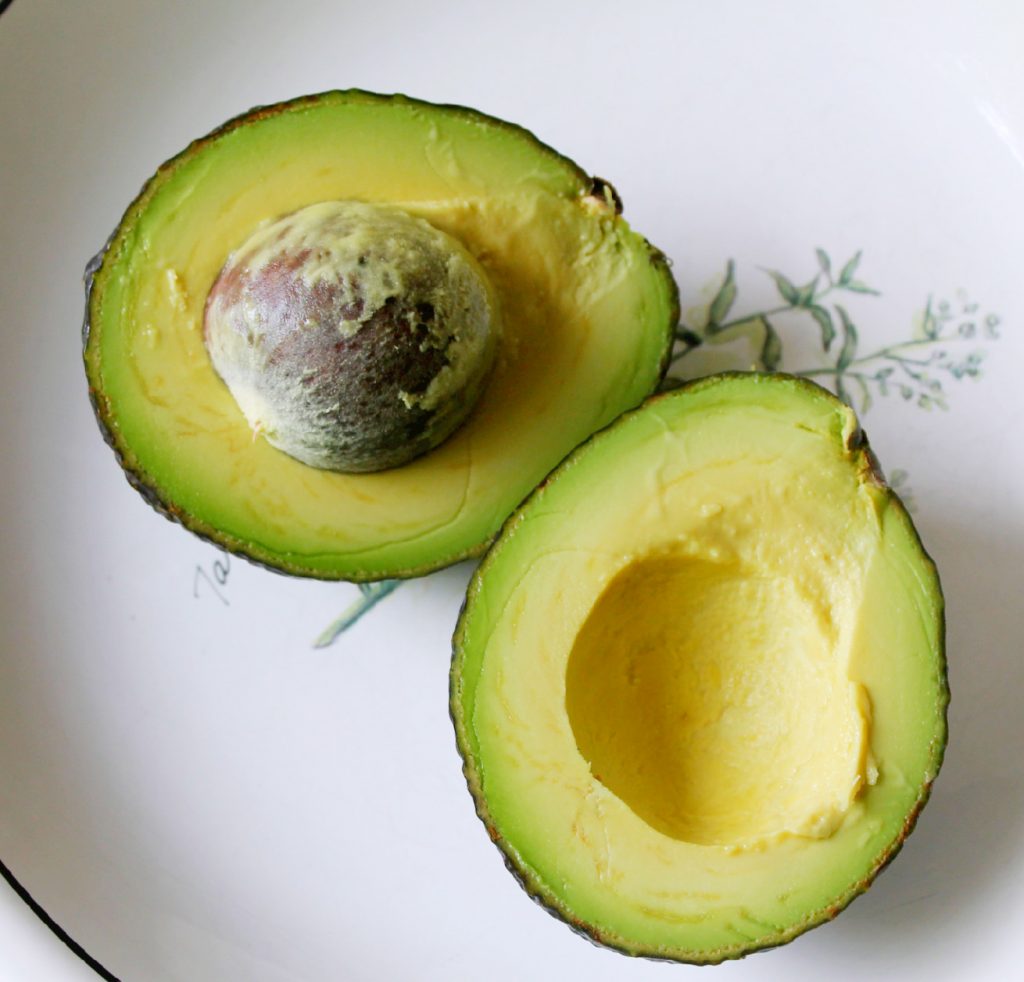 With these burgers, I just kind of threw some stuff together. About half the time I don't cook with a recipe, so when I write them down for the blog, they are sometimes approximations of measurements. With burgers especially, it's kind of hard to mess them up, other than overcooking them on the grill. Always be sure to use a meat thermometer! A digital-read is the easiest to work with. So use this recipe exactly, or tailor it to your own tastes. I am so happy it's grilling season…
Cheddar Burgers with Bacon & Corn Guacamole
Ingredients
for the burgers
1

lb.

ground beef

80-85 percent lean

2

T.

Worcestershire

1

T.

bacon fat

1

t.

cumin

1/2

t.

oregano

1/2

t.

kosher salt

1/2

t.

course black pepper

2

slices

good cheddar cheese

cut into small pieces
for the guacamole
2

avocados

4

slices

bacon

cooked crisp and crumbled (1 tablespoon fat reserved for burgers)

1/2

c.

frozen corn

juice of 1 lime

1/2

t.

kosher salt
for serving
4

bakery onion buns

4

slices

good cheddar cheese
Instructions
Preheat grill to medium heat. Once hot, be sure to scrape the grates clean.

After cooking the bacon in a large skillet, add 1 T. of the fat to your burger mixture and drain the rest. Place the same skillet, with residual bacon grease, over medium heat and saute the frozen corn for 5-6 minutes until cooked. Remove from heat.

In a bowl, mash the avocado, lime juice and salt until well combined. Fold in the crumbled bacon and corn with a spatula. In a separate large bowl, gently fold together the meat, bacon fat, and rest of burger seasonings, including the cheese pieces. Loosely form into 4 patties. Grill over direct medium heat until desired temperature is reached.

Medium = 160 degrees

Medium-Well = 165 degrees

Well = 170 degrees

To serve, halve your buns and place a slice of cheese on one half of each. Place the bun halves, cut side up on a sheet pan and broil them until lightly toasted and cheese is beginning to bubble. Top with cooked burgers and plenty of bacon & corn guacamole.