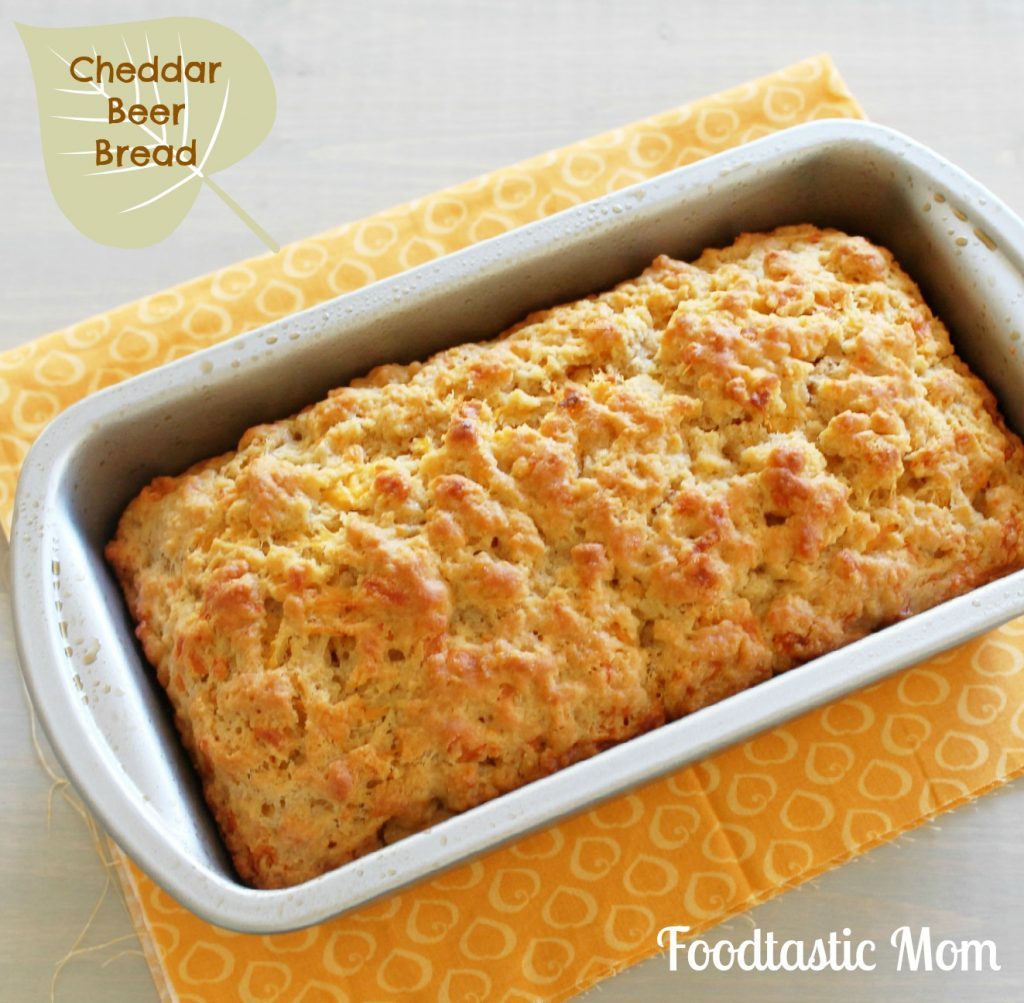 I've always loved the idea of beer bread. Mix together some dry ingredients, pour in a bottle of beer, bake and make your house smell amazing, done. However, the recipes I've tried in the past have always been dry and quite frankly bitter. They smelled way better than they tasted.
This recipe from Annie's Eats has thankfully measured up to my expectations. The only thing that could have made it better was perhaps some apple butter to slather on each slice.
The sharp cheddar is a nice flavor addition. The brown sugar tempers the natural bitterness from the beer and baking powder. And the melted butter topping is just good. And also the crumb of the bread was very thankfully moist and tender throughout. Score.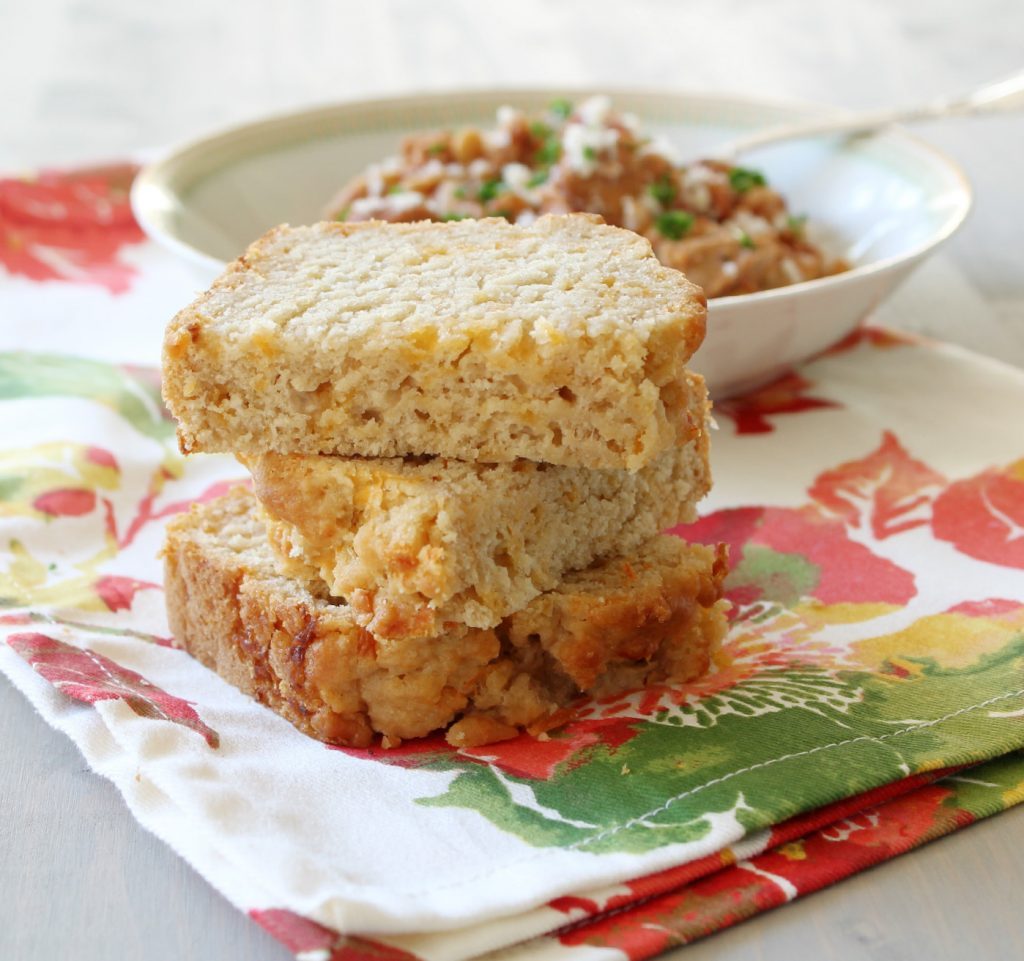 It was an awesome side dish for our Slow Cooker Smoked Sausage Cassoulet supper. And I'll be honest, I ate a couple of slices the next day for lunch topped with yes, another slice of cheddar! This bread is pretty darn good and your should make it.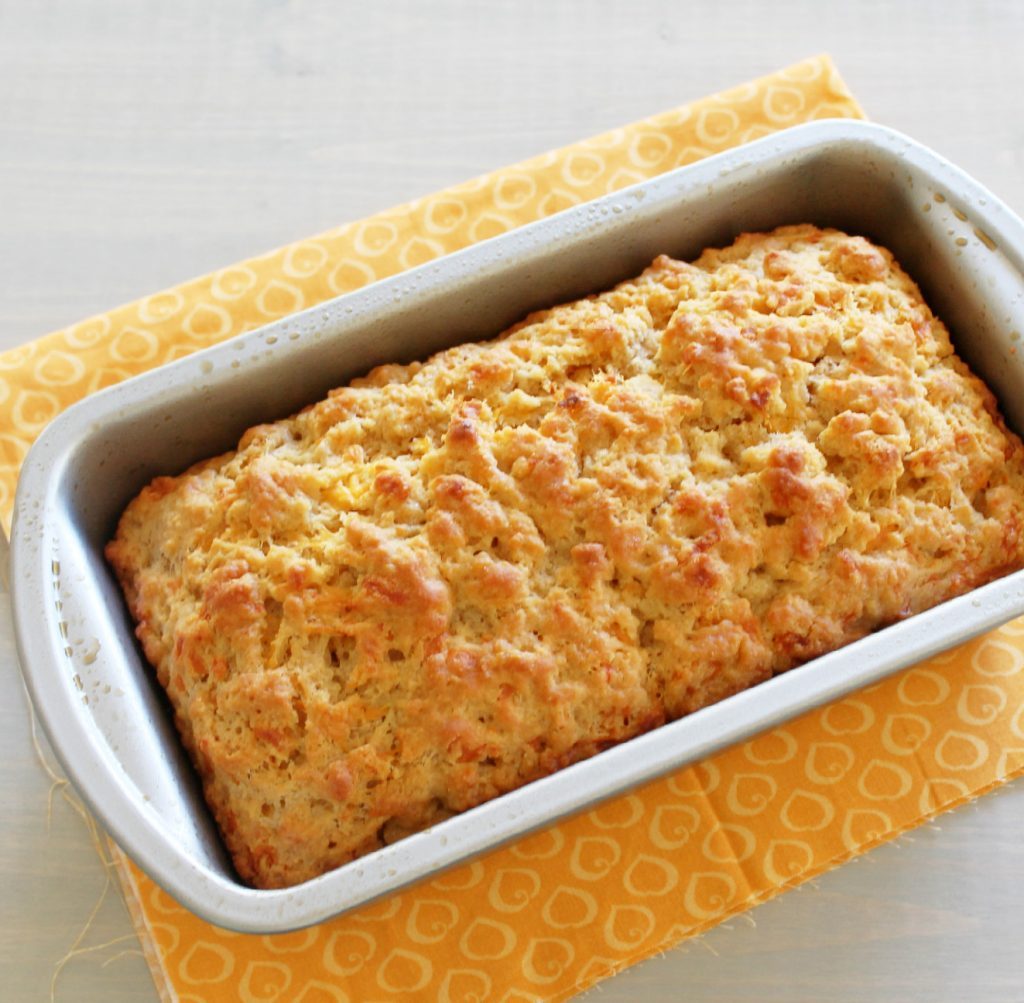 Cheddar Beer Bread
2013-10-13 08:57:05
Ingredients
2 c. all-purpose flour
1 c. whole wheat flour
1/3 c. packed light brown sugar
4 1/2 t. baking powder
1 t. salt
1 t. garlic powder
1 c. shredded sharp cheddar cheese
1 (12 oz.) bottle of good beer
2 T. unsalted butter, melted
Instructions
Preheat oven to 350 degrees and lightly grease a 9x5 loaf pan.
In a large bowl, whisk together the flours, brown sugar, baking powder, salt and garlic powder until very well blended. Fold in the cheddar cheese.
Slowly pour in the beer and mix with a spatula until no streaks of flour remain.
Spread the dough evenly into the loaf pan and evenly pour the melted butter over the top of the loaf.
Bake on center rack in oven for 45-55 minutes until top is golden and toothpick inserted in loaf comes out clean.
Adapted from Annie's Eats
Foodtastic Mom https://www.foodtasticmom.com/