This shop has been compensated by Collective Bias, Inc. and its advertiser. All opinions are mine alone. #BuffaloWingsAndRings #CollectiveBias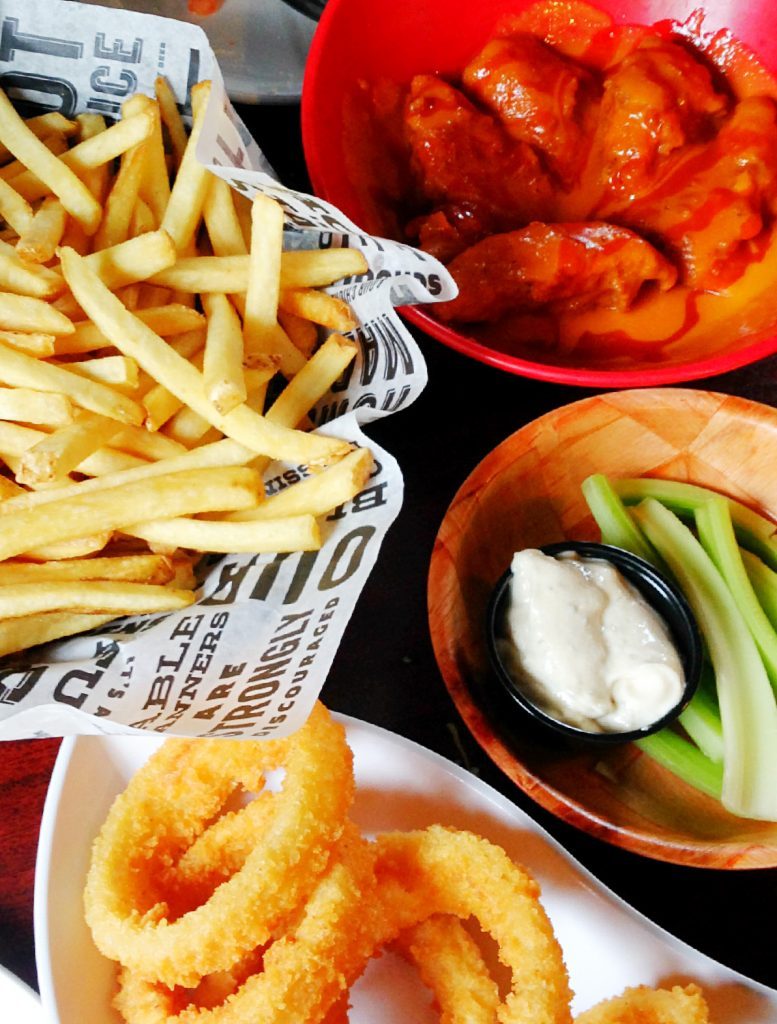 My blog mainly focuses on food I myself am fixing for my family so I don't typically post restaurant reviews, but when presented the opportunity to visit Buffalo Wings and Rings with my family (we have one just up the street from our house) I jumped at the chance! I always appreciate a night out where a chef is doing the cooking for me and I can just socialize with my husband and kids. It's a rare treat! Plus all of Buffalo Wings and Rings food is fresh, not frozen.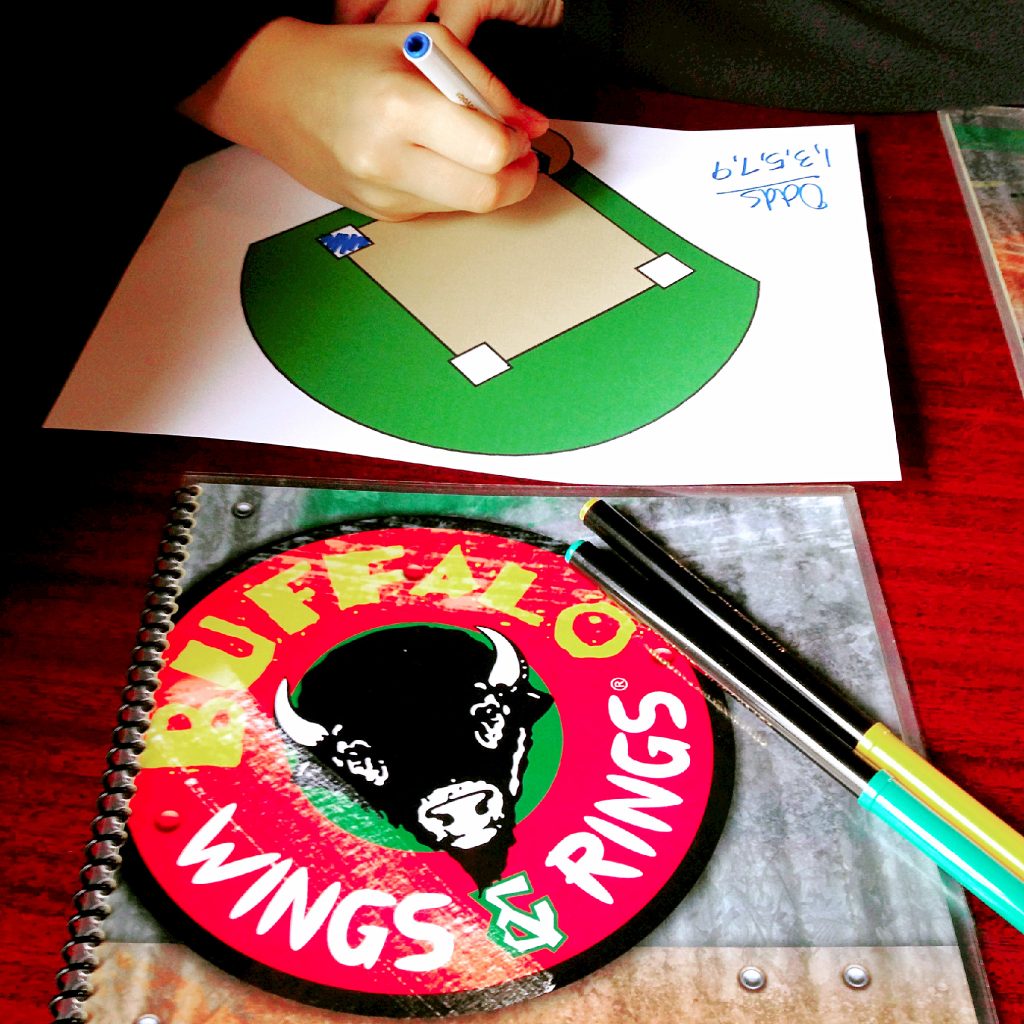 With baseball season in full swing, I'm providing a fun printable to take with you the next time you visit your local Buffalo Wings and Rings. The idea is relatively simple… print off one of these baseball diamonds for each of your children. Then randomly assign each child a team and "odds" or "evens". For example, my son Caleb had the Cincinnati Reds and "odds", so when the 1, 3, 5, 7 or 9 batter was up, if he got on a base, then Caleb could color in first base. And so on… the child reaching home plate first wins.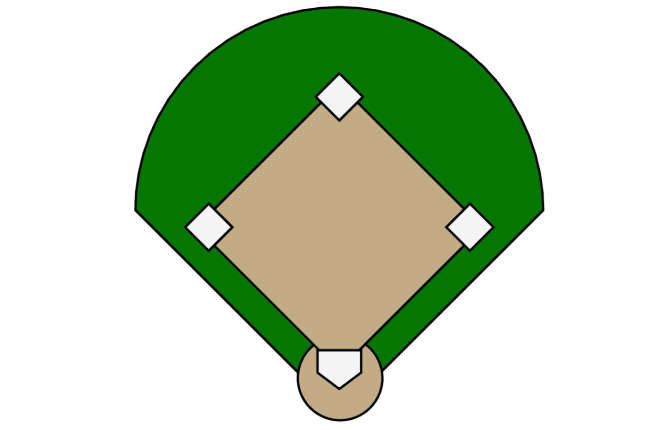 Click on the baseball diamond to "Save As" to your computer, then print at best quality
Or if your children are too young to follow along with the game that closely, just let them color the diamond. I keep markers in my backpack because it's easy entertainment. Plus the kids don't own a tablet or a phone, so that's not an option for them. Which is why a family-friendly sports bar like Buffalo Wings and Rings is a nice option during any sports season. We all like the food and we all get to talk and watch a game. Everyone wins!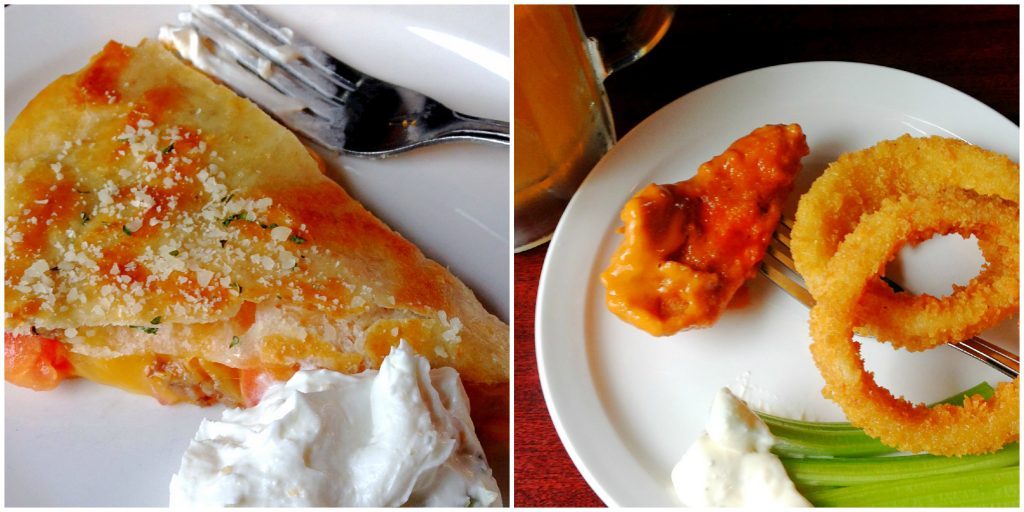 Buffalo Wings and Rings has a new menu and we ordered a few things to try… the Gyro Quesadilla (filled with melty cheese, gyro meat and fresh tomatoes with a cucumber and sour cream mixture to dip), Chicken Tenders (Roasted Garlic and Hot), celery and blue cheese, a basket of fries and a basket of onion rings. I especially liked the uniqueness of the quesadilla and the onion rings were deliciously sweet and crispy. Hannah ordered off the kids' menu and got plain chicken tenders with a side of ranch and that's her salad that she ordered as a side. She really likes her salads!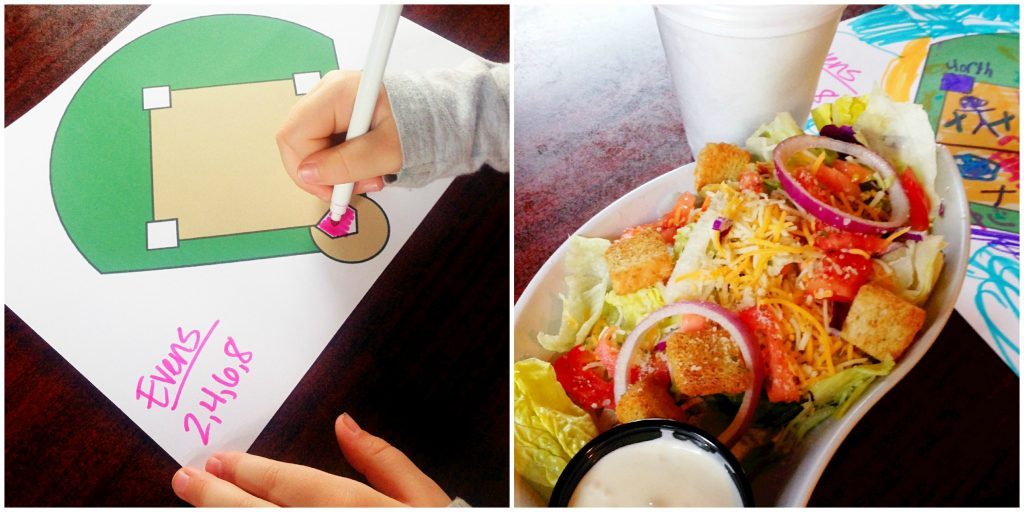 There are so many awesome baseball themed appetizers, main dishes and treats that we couldn't even begin to try them all… especially on a school night. That Coke float and the Battered-up Funnel Stixx are calling my name! But you can be sure we'll be heading back, both to our Buffalo Wings and Rings down the street and their location in Eastgate to enjoy their limited-time Ballpark Favorites Menu.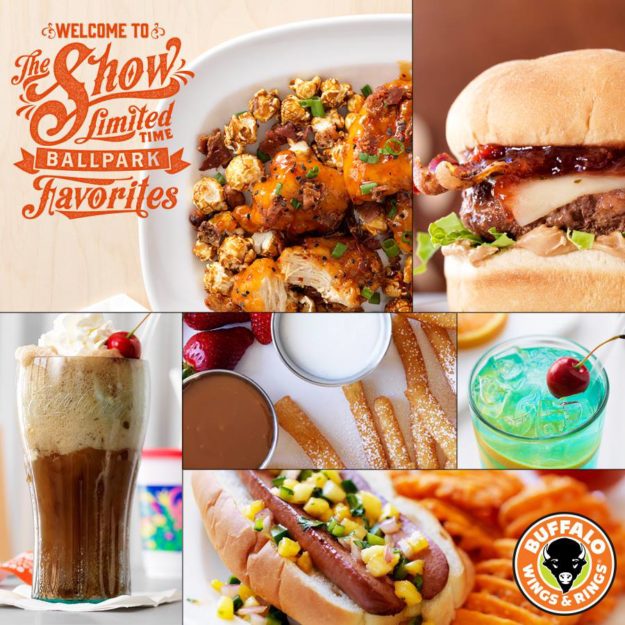 We all had a lot of fun at our local Buffalo Wings and Rings for my night off from cooking for this review post. It's a family-friendly atmosphere with a lot of sports to watch and tasty food to eat!