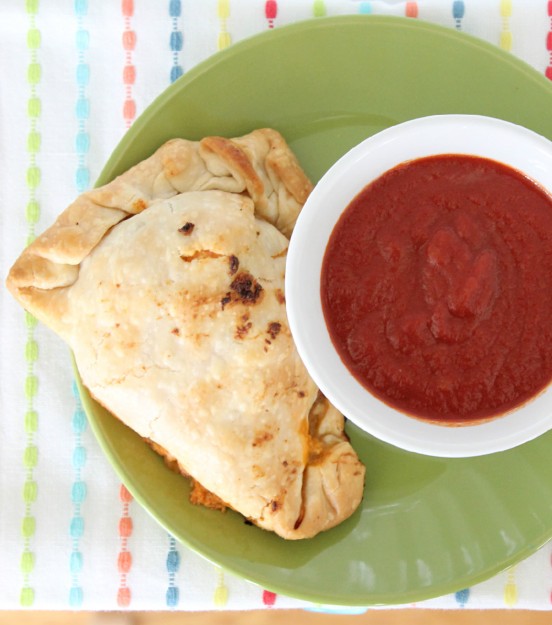 My family and I took a little break from the winter of our discontent in Ohio and escaped to a sunny and warm Georgia for a long weekend. It pays to have friends in warmer places… especially this year. Our friend Mark likes to cook almost as much as I do, so between him fixing meals and all of us eating out, I had a little break from my kitchen duties as well.
So while I'm back and ready to dive in, I have a mountain of laundry to catch up on. Good thing I'd already agreed to help Ragú® Old World Style® Traditional Sauce roll out their New TraDish campaign. Each jar is made with 11 juicy tomatoes making this sauce Ragú's richest, thickest recipe. Ragú® has the Authentic Italian taste American family's love and a variety of great tasting, quick and easy to make family favorite recipes.
Visit Facebook.com/RaguSauce for additional quick, easy and delicious recipe ideas
Visit www.RaguSweeps.com to enter the Ragú Better and Better Sweepstakes for a chance to win great Authentic Italian themed prizes and a grand prize trip to Venice for a family of four!!!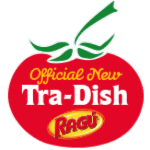 And now here we have my first contribution in the form of New TraDish Broccoli Chicken Parmesan Hand Pies. After getting my bearings at home this morning, it was time to replenish our groceries and feed myself some lunch. I am not exaggerating that from the time I left my kitchen, purchased and unloaded my groceries AND made (not to mention photographed) this recipe, my time spent was 90 minutes. This recipe could not be quicker, easier or tastier. It's kind of like a portable chicken pot pie, but with the traditional Italian flavors of Chicken Parmesan. I was very, very pleased with the end result.
Ragú® gave me a few recipes to choose from and put my own creative spin on. The original recipe this dish is based on is an upside down deep dish pizza… meat sauce, cheese, and a green veggie sealed in a pie plate by pizza crust and baked into a bubbly, cheesy main dish. The green veggies they suggest are spinach or broccoli. Since my husband doesn't eat cooked spinach, broccoli was it and chicken parm sounded like the right "dish" to pair it with. And since it's pie, why not use pie crust instead of pizza crust?
Now in a perfect world, I'd make my pie crust from scratch. But the world is hardly perfect, and I wanted this meal to be truly quick and easy. Pillsbury makes a fine pie crust, found in the refrigerated section of your grocery, so that's what I used.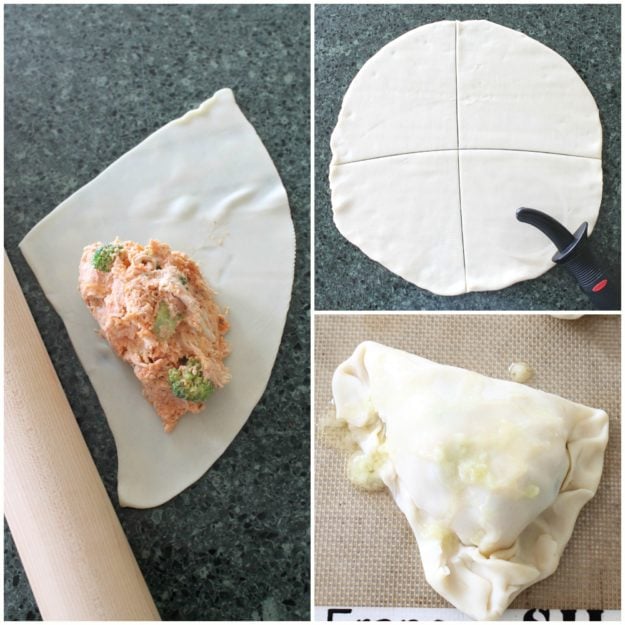 After unrolling the crust, I cut it into four relatively even wedges. Using my rolling pin, I rolled each wedge thinner and bigger, so it would hold more filling. After piling the broccoli, chicken and cheese filling in the middle, I gently folded the crust in half and pinched the edges to seal. After brushing the tops with some melted garlic butter, they baked in the oven for only 20 minutes and were ready to eat. And let me tell you, they were so delicious!
Rotisserie chicken and frozen baby broccoli pieces makes very quick work of the assembly of these hand pies. Since four pies only require one whole chicken breast, I'd suggest going ahead and making eight pies and freezing half. To freeze, place four pies on a baking sheet lined with a silicone baking mat or parchment paper (so they don't stick to the pan) and put them in the freezer for about 4 hours. Once completely frozen, place the pies in a freezer safe zipper bag until ready to use. Allow the pies to thaw overnight in the refrigerator before baking as directed. Dinner, done. Thanks to Ragú® Old World Style® Traditional Sauce.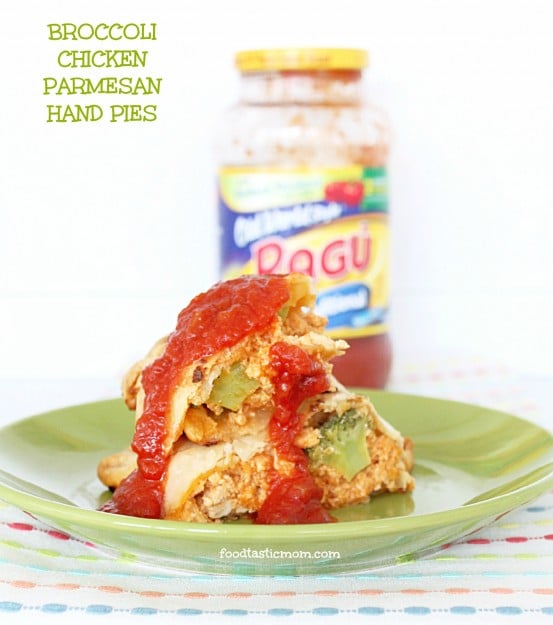 *I am being compensated by Ragú® for my time and effort in creating and posting this unique recipe. All opinions, however, are my own.
Chicken Broccoli Hand Pies
Ingredients
1

prepared pie crust

2

T.

unsalted butter

2

garlic cloves

minced

1

rotisserie chicken breast

shredded

1

c.

frozen baby broccoli pieces

1/3

c.

whole milk ricotta cheese

1/3

c.

mozzarella cheese

shredded

1/3

c.

fresh Parmesan cheese

finely shredded

1 1/2

c.

Ragú® Old World Style® Traditional Sauce

divided

1/2

t.

dried oregano

1/2

t.

onion powder

1/4

t.

salt
Instructions
Preheat oven to 450 degrees.

Place butter and garlic in a small glass bowl. Cover and microwave on high power for one minute. Set aside.

In a large bowl, mix together the chicken, broccoli, cheeses, seasonings and 1/2 cup of the Ragú® Old World Style® Traditional Sauce.

Unroll the prepared pie crust and cut into four wedges with a pizza cutter.

Use a rolling pin to roll each piece thinner and larger.

Divide filling equally and mound off-center on each pie crust wedge (see picture).

Fold each crust in half, covering the filling. Gently pinch and fold the edges of the pie crust to seal in the filling of each pie.

Place the four pies on a baking sheet lined with a silicone baking mat or parchment paper. Brush the tops of each pie evenly with the butter and garlic mixture you microwaved earlier.

Bake on the center rack of the oven for 20 minutes.

Serve each hand pie with an additional 1/4 cup of warmed Ragú® Old World Style® Traditional Sauce.