Thank you to BRAVO! Cucina Italiana for hosting my husband and I for a pasta tasting to help promote National Pasta Month. As always all opinions expressed on my blog are entirely my own.

Did you know October is National Pasta Month? Pasta is definitely a favorite in our household and I've posted some tasty pasta recipes on my blog but sometimes it's nice to let someone else do the cooking.
I hadn't paid a visit to my local BRAVO! restaurant for a while and I was pleasantly surprised by the atmosphere and quality of food for the price. If you hurry you can still take advantage of their DINNER FOR 2 special: a 3-course meal for two for only $29.95! I don't know about you but I'd have a hard time putting together a meal from the grocery store for that price…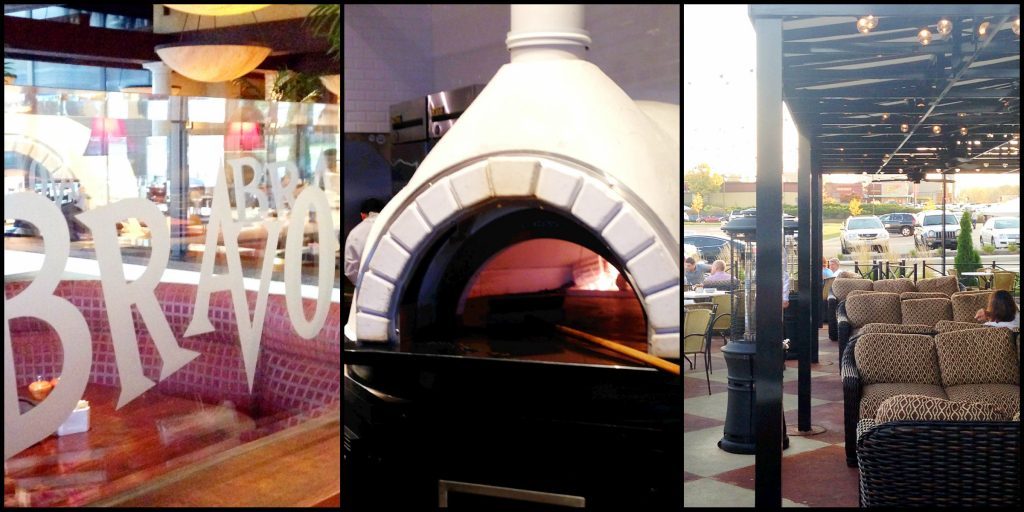 Of the three pasta selections included in this deal, I recommend the Sausage and Pepper Spaghettini (pictured, middle). It was pleasantly spicy and delicious. And we had about half the dish to take home for lunch the next day since we also each got a big, fresh salad and dessert.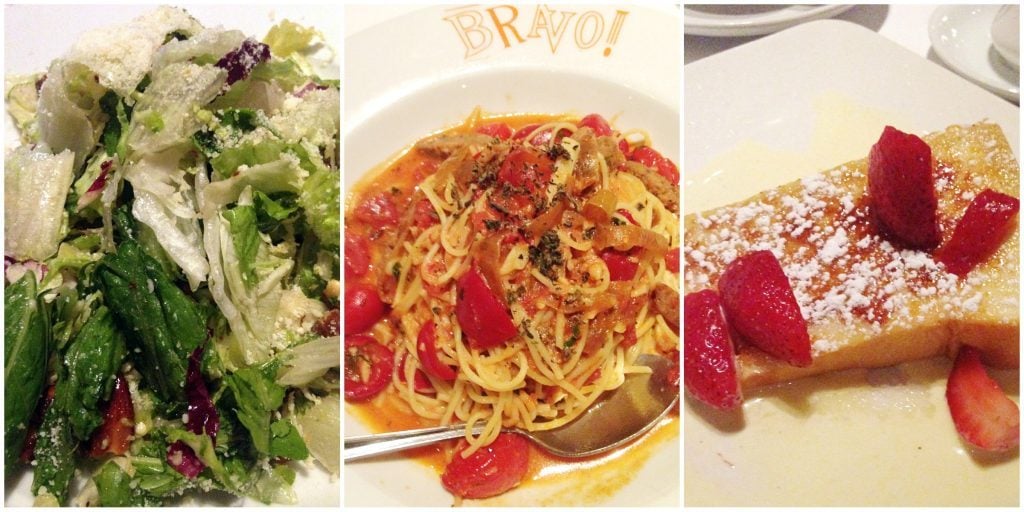 BRAVO! really has something for everyone on their menu, starting with their warm bread with olive oil to dip. I always appreciate a quality bread course to start the meal especially when our kids are dining with us. Besides the dinner deal I was a big fan of their Braised Beef Ravioli (pictured, middle). The combination of salty beef with sweet potatoes in a browned butter sage sauce was divine! And of course if cheesecake isn't your thing, it's hard to go wrong with classic tiramisu as a sweet ending to an Italian meal.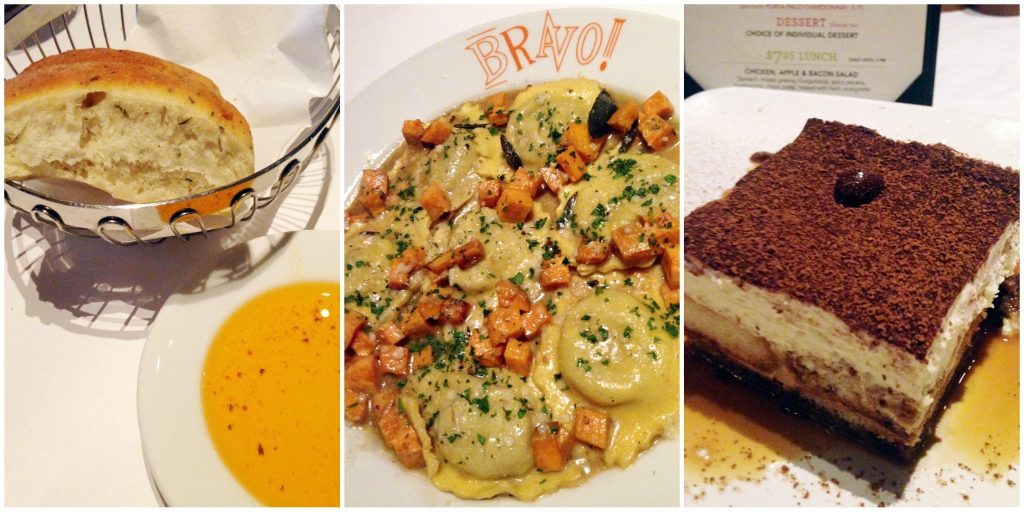 Tell me, have you been to BRAVO! Italiana Cucina lately? What's your favorite dish to order out at an Italian restaurant?