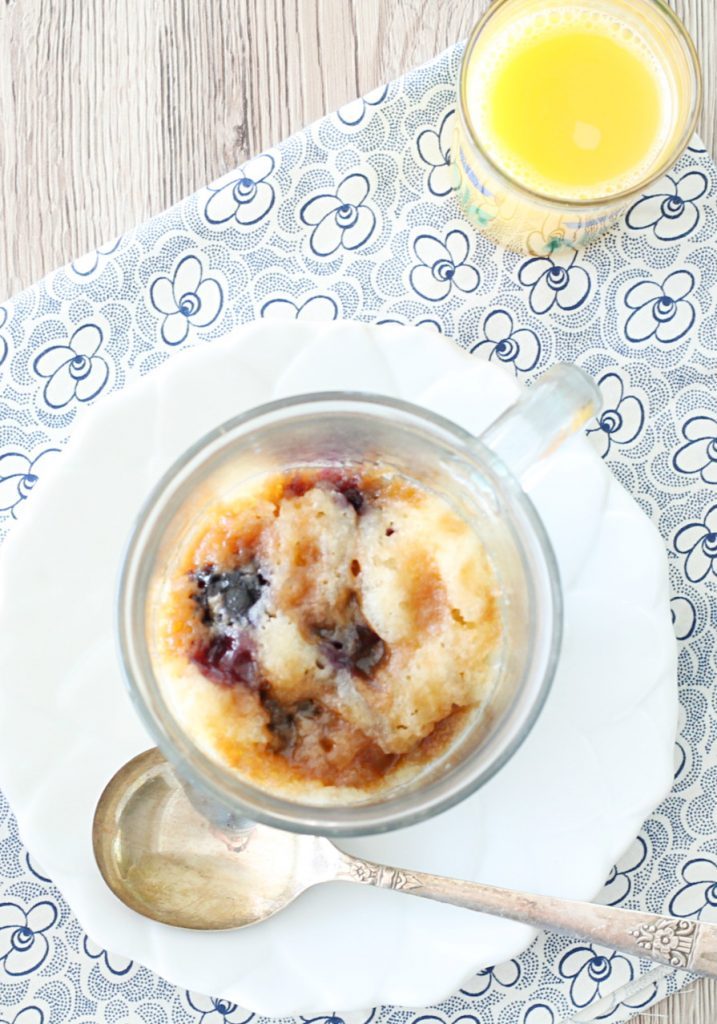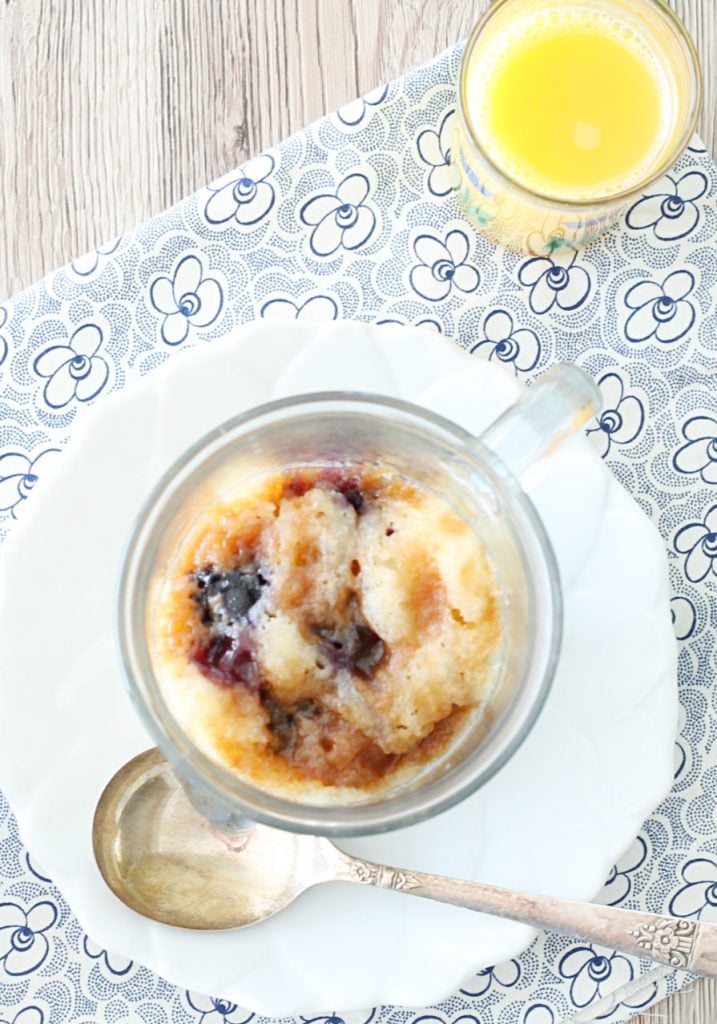 Happy Monday! I'm linking up with some other bloggers this month to bring you Mugcake Mondays throughout the month of May! Fun, right? My first mug cake I ever made was this Nutella one and it turned out so well I've been looking for other mug cakes to try.
I decided to kick off my series with one appropriate for breakfast because I often want something a little more fancy or complicated in the mornings (a baked good, eggs, etc.) but my bad morning attitude means I really don't want to put a lot of effort into making something. Especially since I expend most of my effort on feeding my children well. Sound familiar?
Anyway, when I ran across this blueberry muffin mug cake recipe HERE I decided to try it. Now while it's not the consistency of a traditionally baked muffin, it's still tasty and comforting… especially considering how little time and effort it takes to make. It made me happy this morning and that's reason enough to share the recipe. Enjoy!

POPULAR VIDEOS

I'm participating in Mug Cake Monday during May with some other food bloggers. I will be posting a new Mug Cake recipe each Monday throughout the month of May.
Participating bloggers recipes:
Chocolate Brownie Mug Cake by Sweet 2 Eat Baking
Blueberry Muffin Mug Cake by Foodtastic Mom
Coffee and Cream Mug Cake by The Sweet Tooth Life
Rose Cake Mug Cake by Urban Bakes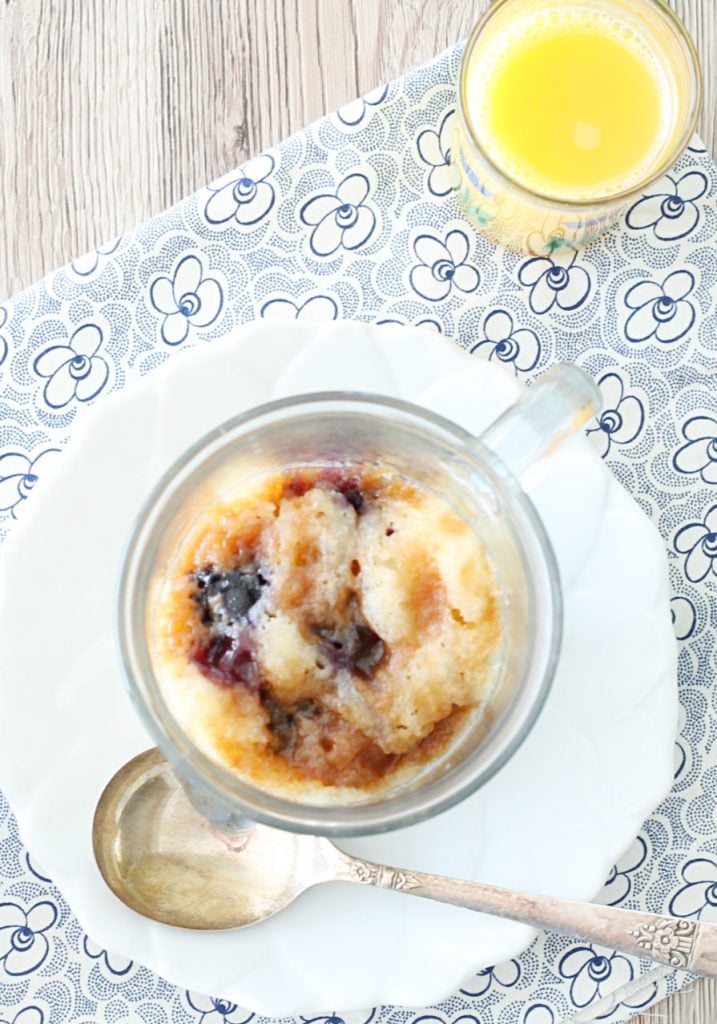 Blueberry Muffin Mug Cake
2015-04-29 09:40:20
Serves 1
for the cake
1/4 c. all-purpose flour
1 1/2 T. sugar
1/4 t. baking powder
3 T. milk
1 T. vegetable oil
8 fresh blueberries
for the streusel
1 t. cold, salted butter
2 t. all-purpose flour
2 t. light brown sugar
dash of cinnamon
Instructions
Whisk together the flour, sugar and baking powder. Add the milk and oil and mix until a smooth batter forms. Pour the batter into a large, microwave-safe mug that has been lightly sprayed with cooking spray. Drop the blueberries on top, pushing down slightly.
With a fork, mash together the butter, flour, brown sugar and cinnamon. Sprinkle on top of the blueberries.
Microwave the muffin for 1 1/2 - 3 minutes (microwave oven temperatures vary widely).
Allow to cool for a couple of minutes before eating!
Adapted from Kirbie Kravings
Foodtastic Mom https://www.foodtasticmom.com/