This blog post was sponsored by Better Bakery but the opinions are all my own.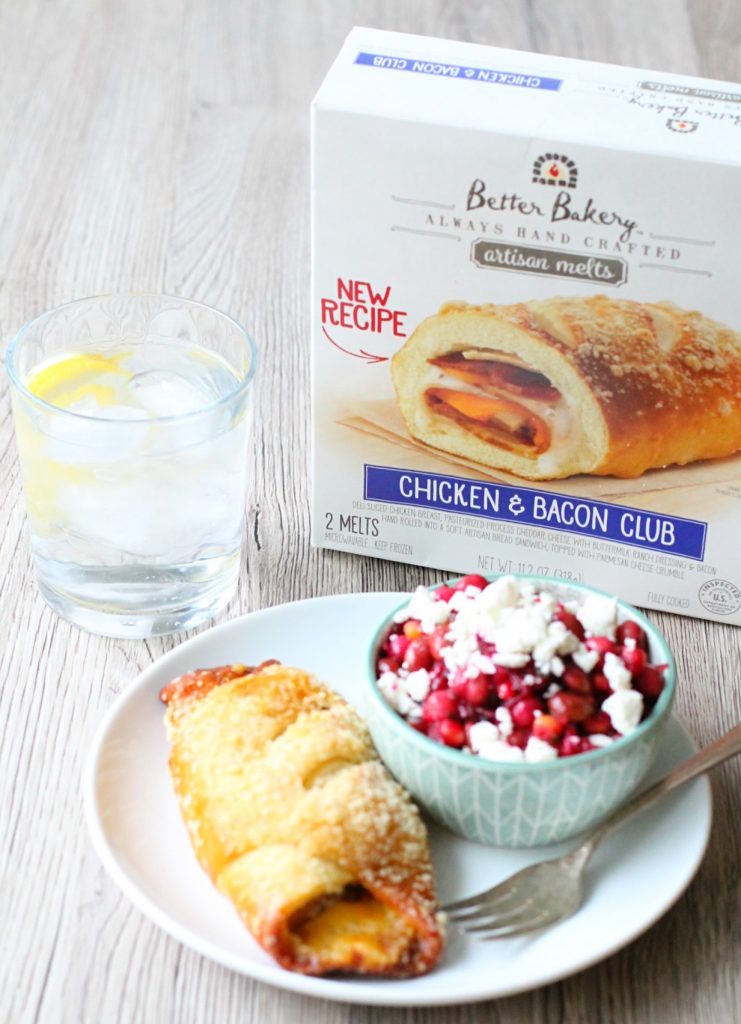 The frozen section is where to go for help when planning a better lunch break for yourself! My beet, corn and edamame salad tastes super fresh and will help bump up your fiber content for the day while being the perfect side dish for these Chicken and Bacon Club Artisan Melts from Better Bakery.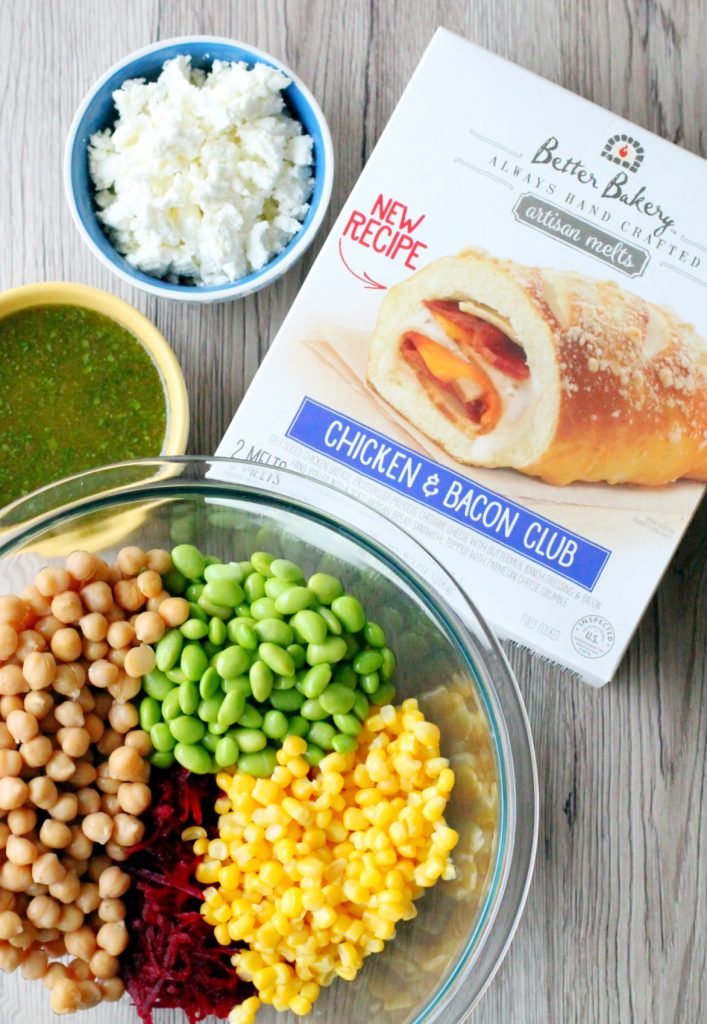 Eating a balanced lunch is a weakness of mine, what about you? I work at home so you'd think it'd be easy for me to set aside 30 minutes or so to treat myself to a nice meal – a salad or soup or a sandwich. But more often than not I haven't planned for it, so I grab a handful of pretzels or a piece of toast with peanut butter and go back to working on my laptop. Then I'm starving by about 3:30 and I snack on something unhealthy and eat way too much at dinner. Sound familiar?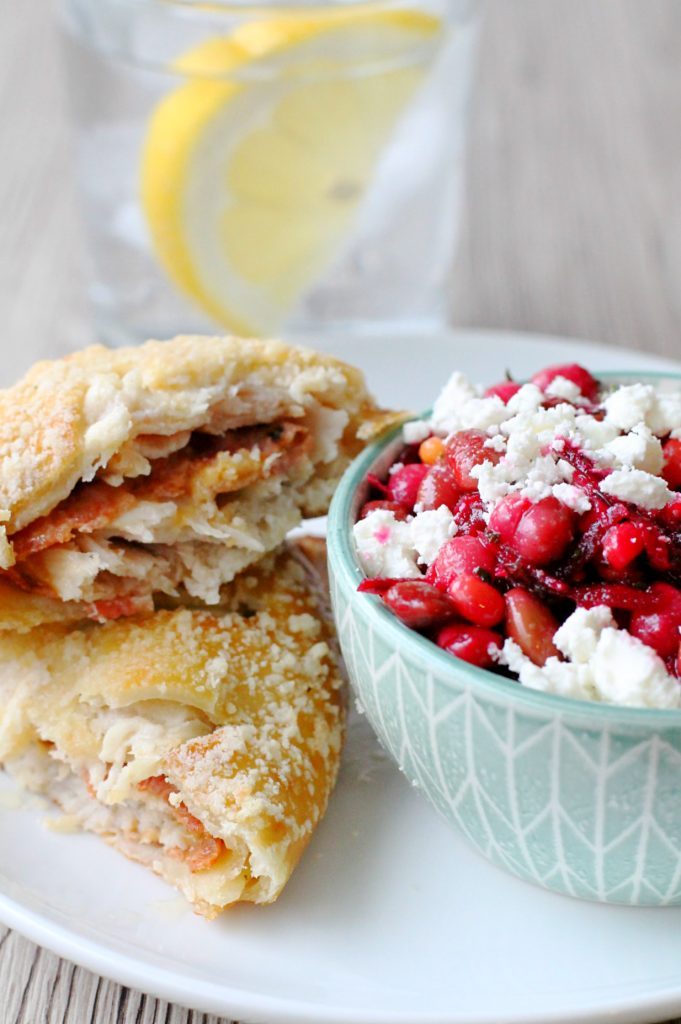 I was really excited to try these Better Bakery Artisan Melts from Walmart. Having sandwiches like this ready made for me to just heat (in the microwave) and eat help me plan a better lunch for myself. I wouldn't throw just candy, empty carbs and a random slice of cheese in my kids' lunch boxes – or worse, make them skip lunch entirely. So why do I do that to myself?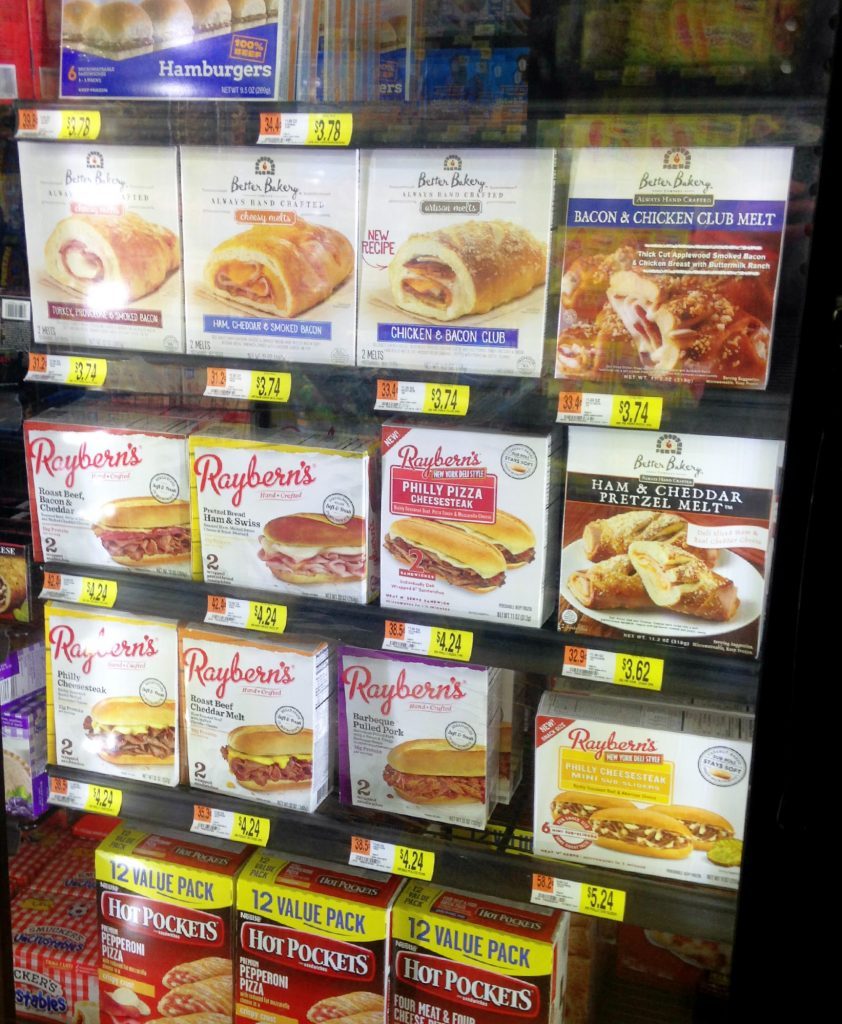 Find Better Bakery in the frozen Snack section at your local Walmart
Accompanied by a melt from Better Bakery, my salad makes a complete, well-balanced and very filling meal. This side salad is made from fresh-grated beet, frozen corn and edamame, chickpeas and goat cheese, dressed with a light dressing of lemon, parsley, sugar and oil. It can hang out in your refrigerator for several days – so make a batch at the beginning of the week and you'll have a fancy-schmancy lunch ready when you are.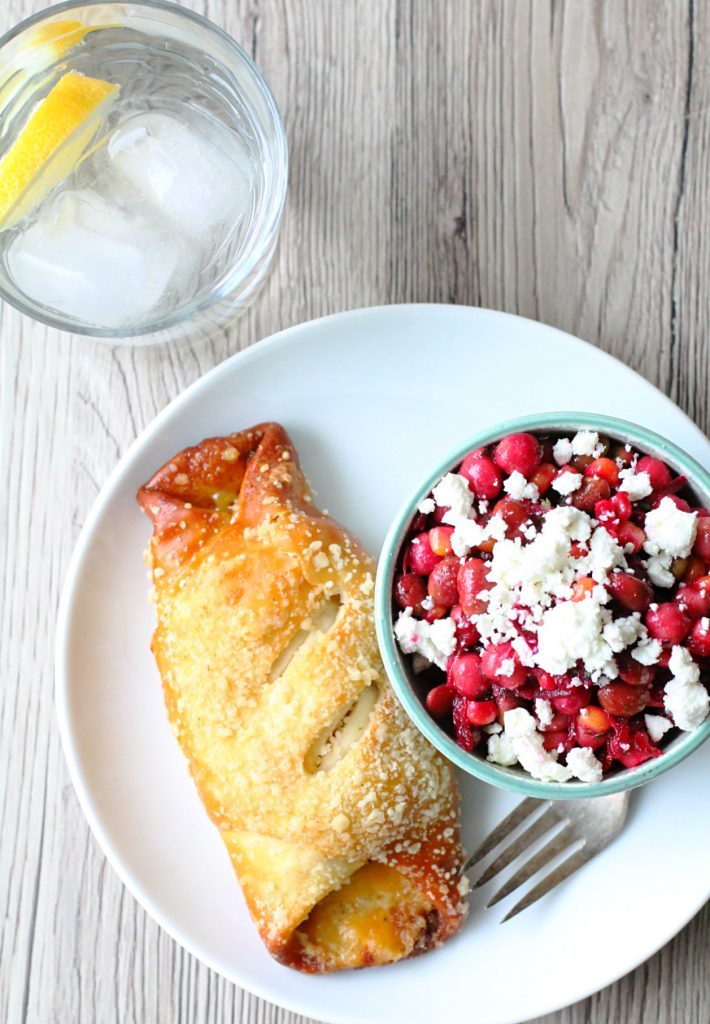 This slightly sweet and vibrant salad bursting with vegetable freshness provides the perfect foil for the Better Bakery Chicken and Bacon Artisan Club melts – which are filled with deli-sliced chicken, cheddar cheese, bacon and ranch dressing. You can choose from several other varieties of melts as well, including Cheese and Pepperoni Pizza and Turkey and Provolone. Click HERE for a $1.50 coupon to try them yourself!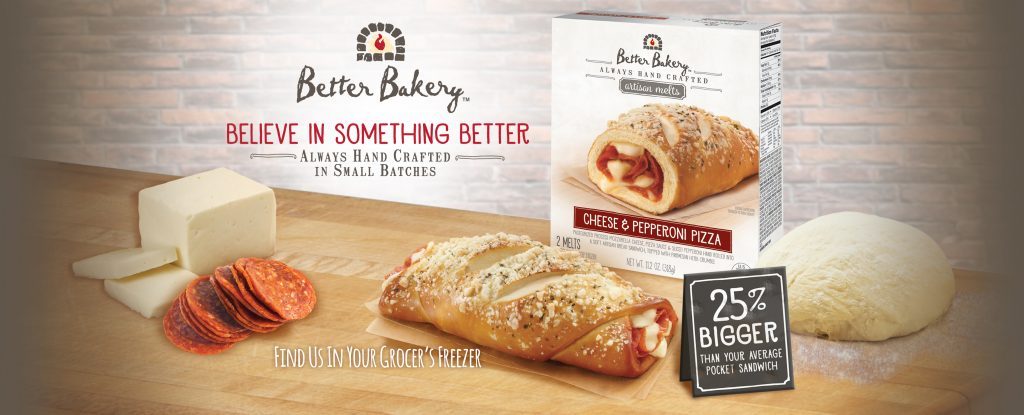 Better Bakery provides a one of a kind sandwich experience hand made in small batches for everyone to enjoy. The handcrafted, artisan melts are made by Bakers who are committed to the Better Bakery art, and want to make better food.
Beet, Corn and Edamame Salad
Ingredients
1

fresh beet

peeled and grated

1

15 oz. can chickpeas, drained

1

c.

frozen edamame

thawed

1

c.

frozen corn

thawed

1

c.

goat cheese

crumbled

1/3

c.

olive oil

1/4

c.

granulated sugar

2

T.

fresh lemon juice

2

T.

apple cider vinegar

2

T.

fresh parsley

chopped

1/2

t.

salt

1/4

t.

black pepper
Instructions
In a large bowl, combine the beet, chickpeas, edamame, and corn. Whisk together the oil, sugar, lemon juice, apple cider vinegar, parsley, salt and pepper. Pour the dressing over the salad mixture and stir well to combine.

Store the salad in an air-tight container in the refrigerator for up to 3 days. When ready to serve, top each portion of salad with some crumbled goat cheese.