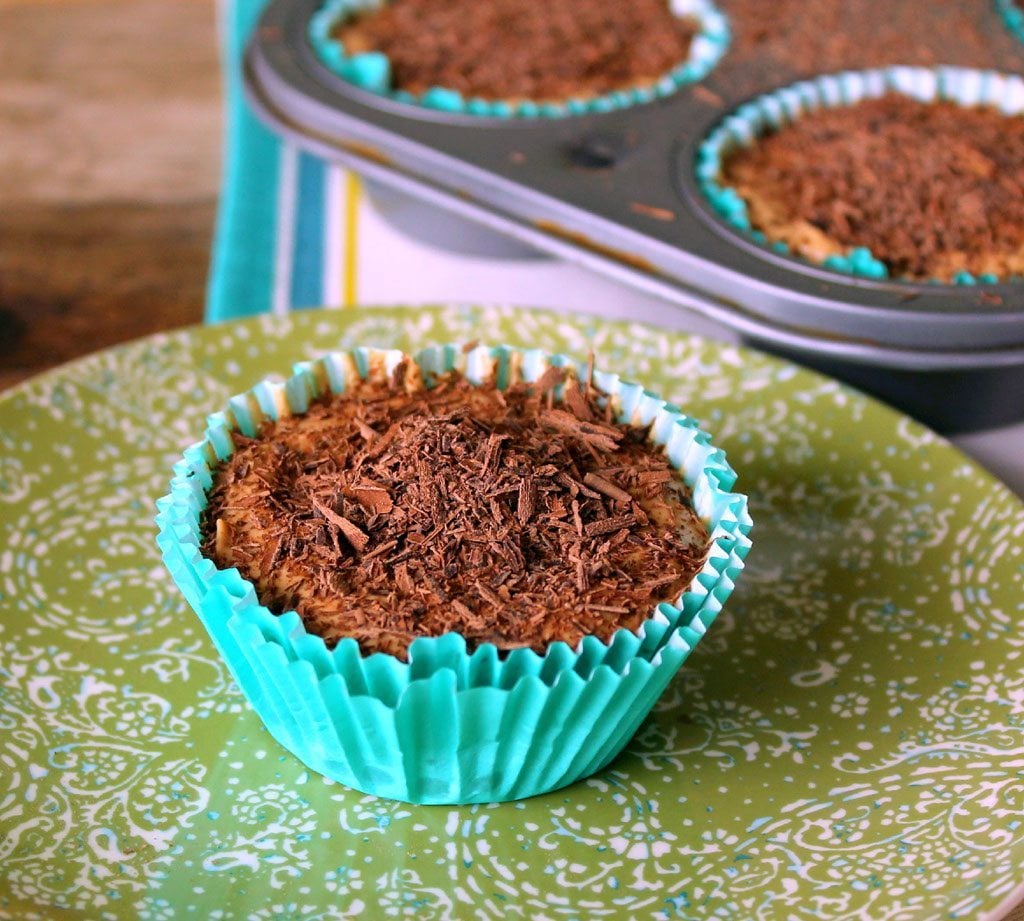 I'm well past the age of thinking Jello shots are a good idea, but I really have to call these no-bake cheesecakes a "shot" cause they pack a serious punch of Baileys… so be warned! But St. Patrick's Day is just around the corner… the day when everyone claims Irish heritage, acts silly and (sometimes) consumes copious amounts of green beer, Guinness, Baileys, Jameson's and the like… so here is a fun and seriously easy holiday dessert to add to your collection.
From my first successful cheese-making experiment, I had about 3/4 cup of homemade ricotta leftover. Add to that a recipe I happened upon because it was in the same collection as the recipe for coffee fig compote I made yesterday, courtesy of Women's Health Magazine. Click on the link to see the original (and actually healthy) version of their "no-bake coffee cheesecakes".
I'd intended to stick with the original recipe, but decided to have some fun and make a themed dessert instead. Adding Oreos, a bit of butter and a healthy dose of Baileys totally takes out all semblance of health, or any resemblance to the original, but that's what holidays are for, right?
My recipe calls for one packet of Starbuck's VIA Iced Coffee and one 100 mL bottle of Baileys Minis. In case you are not familiar with either (although if you're not, you probably are not my target audience for this recipe) here's a picture for you. Regardless of the time of year, a little Baileys and coffee is always a tasty combination.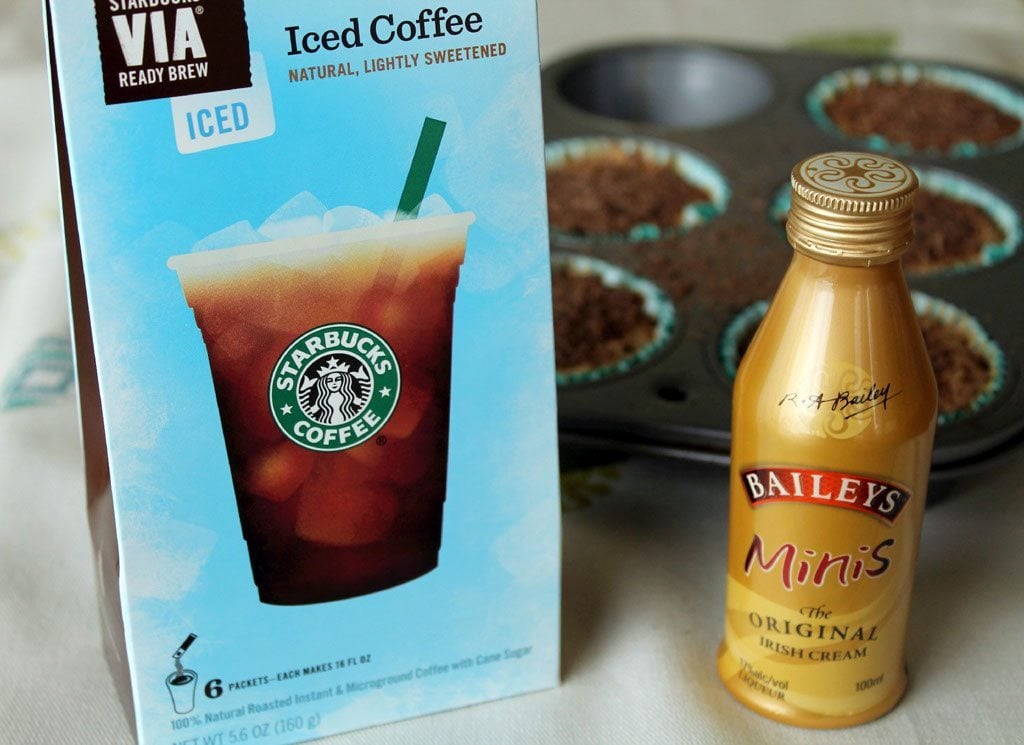 Baileys No-Bake Cheesecake Shots
Ingredients
7

Oreo cookies

finely crushed

2

T.

unsalted butter

melted

1/2

c.

ricotta cheese

4

oz.

reduced-fat cream cheese

at room temperature

1

packet Starbuck's VIA Iced Coffee

1

bottle Baileys Minis

1

t.

vanilla extract

Chocolate shavings for garnish
Instructions
Line 6 muffin tins with paper liners. In a small bowl, combine the crushed Oreos and melted butter. Place about a tablespoon of crust in the bottom of each cupcake liner and lightly tamp down with the back of the tablespoon.

In a small bowl, combine the Baileys, vanilla and Starbuck's VIA packet. Stir well to combine and allow to rest for about 5 minutes, as the coffee will dissolve and the mixture will thicken.

In another bowl, beat together the ricotta cheese and cream cheese with a hand mixer until well combined, scraping down the sides of the bowl with a spatula halfway through. Add the Baileys mixture and beat again for about 1 minute.

Scoop cheesecake mixture evenly into muffin cups and refrigerate for at least 2 hours or up to 24 hours. To serve, top with chocolate shavings.